HubSpot: your corporate CRM
Manage and create value from your company's greatest asset: your contact Database.
With the support of our team.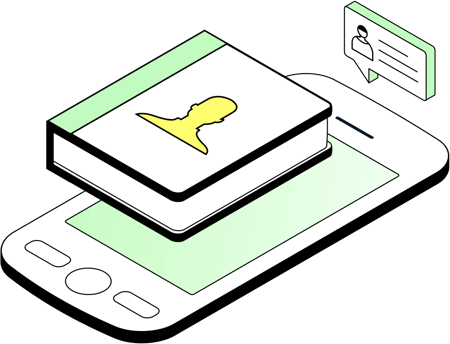 What is CRM?
CRM stands for Customer relationship management and it is the combination of practices, strategies and technologies that companies use to manage and analyse the interactions and data of contacts, prospects and customers throughout the buying experience.

The goal is to improve customer relationships, loyalty and sales. A CRM software, such as HubSpot, tracks interactions between contact and company across all touchpoints: website, telephone, chat, email, social networks, etc..
CRM systems also provide detailed information on personal data, purchasing preferences and customer support requests.
Benefits of using a CRM system
Allows customised management of each contact
Allows new customers to be discovered
Increases the turnover of existing customers
Supports the sales team in closing opportunities more quickly
Improves the effectiveness of cross and up selling
Formalises sales and marketing processes
Makes call centres more efficient
Increases customer loyalty
Promotes internal information sharing
Optimises marketing investments
EVERY ROLE CAN BENEFIT!
Who needs a corporate CRM?
1
Marketing
You'll be able to manage the generation of new qualified contacts and the marketing emails, so you can actually grow and nurture your database, not just organise it.
2
Sales
Provide your salespeople with more qualified information on potential prospects, automate task management and follow the contact through all stages of the sales process.
3
Customer Service
Organise communication and keep the entire team focused on the customer. Convert support requests into opportunities to turn a happy customer into an ambassador of your brand.
4
Properties
Forget the diary, Excel address lists and paper business cards. Collect the information of all important contacts in a functional, up-to-date and always available database.
Information gathering and relationship management
The CRM system stores all contact and lead information, starting with the simplest information such as first name, last name and email address. Each team member can therefore consult the same information about a contact from a single source of truth, avoiding duplication and redundant or obsolete information.

Within the contact card you can collect all communications and keep track of the relationship through notes, reminders, attached documents. The information is shared with all team members and allows you to make informed decisions on marketing and sales activities.

You can divide your contacts into work lists based on a wide variety of needs, characteristics and behaviours.
Customised fields
Can't find the field that accommodates your information needs? Don't worry, for each contact, company, deal and ticket you can create customised properties that best suit your team's workflow.
Summary of Activities
You can view all of a contact's recent activities in the activity feed on desktop and in the HubSpot mobile app: email activity, visits, form filling, document viewing, calendar meetings and many more.
Segmentation and active lists
These lists update automatically, so contacts are added to the list whenever they meet the criteria and removed from it when they no longer meet the criteria. For example, you can use an active list when you want to send multiple email campaigns to a particular subset of subscribed contacts and want the list to update with new contacts that meet the criteria over time.
Switching to a new CRM system can seem complicated: the last thing you want is to lose your company's vital historical data. Activating HubSpot CRM is very simple, and the Ander Group team can help you every step of the way.
Bulk import
Export all data from your current system and import it into HubSpot with just a few clicks. HubSpot deduplicates the contacts for you, so the database is clean and organised from the start. Furthermore, you can create customised properties, so that the data matches your company's configuration and needs.
Migration from Salesforce
Do you use Salesforce as a CRM but want to consider consolidating marketing and post-sales activities beyond sales?
One of the greatest values of HubSpot CRM is the opportunity of using it as the basis for your entire digital ecosystem, thanks to its modules and native or customisable integrations with other software (such as Salesforce, Microsoft 365, Google Workspace, Shopify, Zendesk, Wordpress, ...).
Other HubSpot modules
HubSpot's CRM platform has all the necessary tools and integrations for marketing, sales, content management and customer service, thanks to the modular functionality of its other hubs.
Third-party integrations
For all the functionality that the various HubSpot tools lack, HubSpot's marketplace can help you find the right apps to grow your business.

HubSpot natively integrates with many popular tools such as Salesforce, Google Contacts, Mail Chimp, you name it.

Connect your favourite business tools to HubSpot!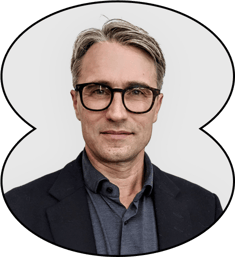 "Sharing contacts in the company has always been a worry of mine. Thanks to HubSpot, contacts have a unique source that is always accessible to the whole team."
Florian Anderhub
Chief Vision Officer