E-commerce
Take your business online: extend your sales boundaries, increase your customer base, offer a 24/7 sales service, manage your customer relationship even in the digital world and always keep track of the quantities in stock.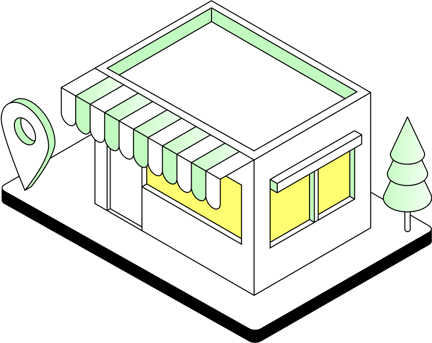 Why starting an online shop?
The real question is: why not opening up new sales possibilities and making your products and services known beyond the geographical boundaries dictated by a physical shop? Moreover, nowadays, it is the users themselves who assume that they can shop from the comfort of their sofa, so opening an online shop is now a must.
Why Shopify?
It is a comprehensive platform - with native business functionality - that is very easy to use. Among its advantages over other platforms: it requires no software installation, is always state of the art and up-to-date, and offers native integration with HubSpot that allows you to harness the power of marketing automation.
We help you set up your e-commerce and increase sales, taking care of every detail.
We support you in setting up your e-commerce, based on your needs.
Payments with credit cards, paypal, coupons, ...
Shopify is already set up for all kinds of payment methods, whether in person via POS or online thanks to integration with more than 100 payment providers worldwide. You thus guarantee secure transactions with any operator.
Flexible shipping costs
You can set the calculation of shipping costs flexibly, depending on the type of your business.
Sharing contact information with HubSpot
Thanks to its native integration with HubSpot, Shopify benefits from very powerful marketing and marketing automation tools. This allows you to follow your users throughout their experience across all your digital communication channels.
Multilingual and multi-currency
Break down language and geographical barriers: easy to set up, your e-commerce can support multiple currencies and offer content in different languages.
Automation and marketing strategies
It is not enough to have an e-commerce to be guaranteed sales: you need to plan a good marketing strategy so that you can be found and stimulate sales. Whether Shopify natively or through integration with HubSpot, it is also possible to harness the power of automation to further incentivise purchases.
Abandoned cart
Automate communication with all users who have products in their shopping cart but have not completed the check-out: we help you identify the reasons why some users do not complete the purchase, and make the correct changes to finalise the order.
Discounts and coupons
With discounts and coupons you can incentivise purchases and build customer loyalty.
Both the shop and the management dashboard are optimised for use on each platform.
Mobile commerce ready
The shop is already set up for mobile navigation. It will therefore be easy for the user to view your products, add them to the shopping cart and proceed with payment and purchase directly from their mobile phone.
Optimised user experience
With millions of users from all over the world, Shopify has such expertise that the user experience is optimised all the time!
We take you towards autonomy in the management of your shop, always remaining at your side for more complex issues. We teach you step by step how to administer your e-commerce from the first basic steps to more advanced marketing strategies.
How best to present products
The quality of product images and descriptions is crucial for presenting your products in the best possible way. It must be attractive to the customer, but at the same time it must be optimised for search engines so that it can be found.

Together we define guidelines to enable you to have an attractive product catalogue and suggest guidelines to make you independent in its updating.
Order and inventory management
We build on the experience we have gained over the years with other vendors, so you can get off on the right foot.
Re-marketing strategies with discounts and coupons
Creating a long and lasting relationship with your customers is very important. We will be at your side to make sure that their first purchase is never their last, and that they remain loyal customers of your e-commerce on an ongoing basis.

We will support you in planning a discount campaign, or lead you to discover the value of coupons to induce more purchases.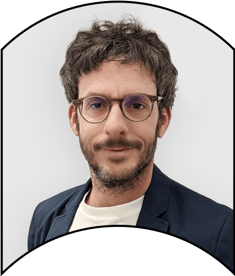 "L'evoluzione del linguaggio visivo in un'ottica più funzionale e versatile nel Digital permette di veicolare i contenuti garantendo coerenza visiva del brand."
Luciano Marx
Head of Branding