The magazine of Ander Group and Goodcode
The magazine of Ander Group and Goodcode
Our Magazine: Wanderfully Different! People you'd love to meet, stories you'd like to know, places you'd like to visit.
#19 December 2021
Back to nature: Claudia Ongaro's sanctuary
A sanctuary where incredible works of art are created, a historic Swiss brand is back in the limelight, our best projects for 2021: enjoy your reading!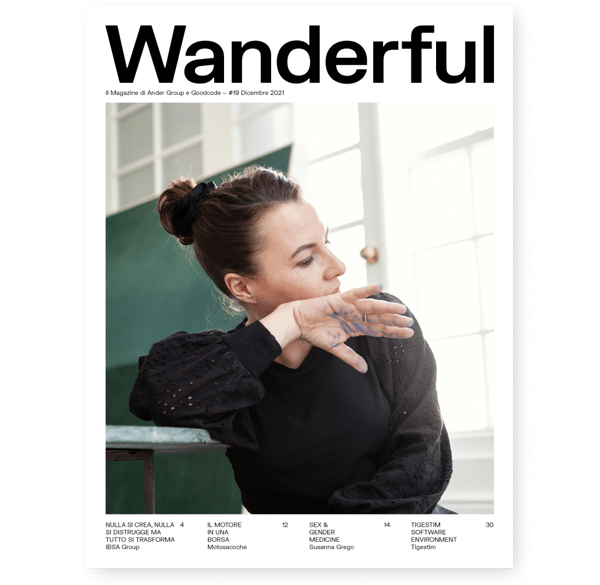 #18 June 2021
Le Rose del Malcantone
A paradise of natural wonders and work. Meet Gabrielle and her family who run a delightful flower shop in Malcantone. You will be enchanted!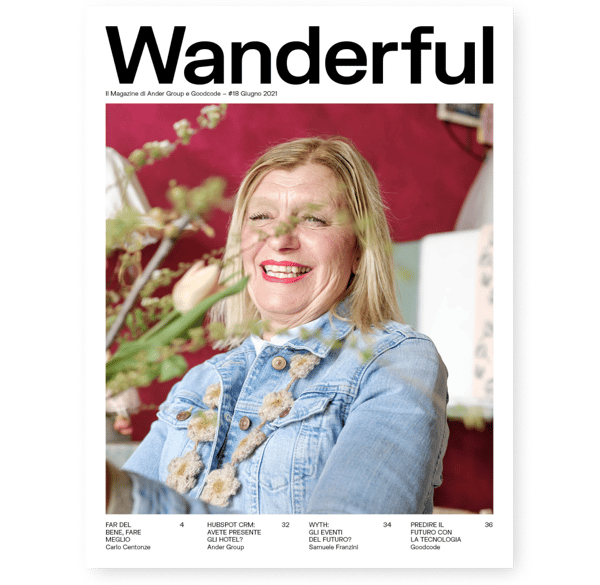 #17 November 2020
At one with the wave
She loves life, environment, design and her clothes: meet Saskia Koerner, a South African artist you will soon hear about.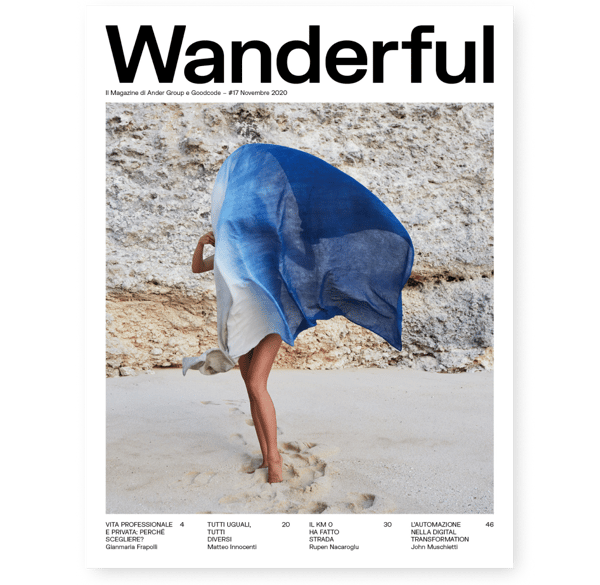 #16 May 2020
Wanderful is all around us
We are in Scotland, but this is certainly not whisky: the label says "Great British Vermouth". Is it such a thing? Yes, it is - and it's something both: very new and very old.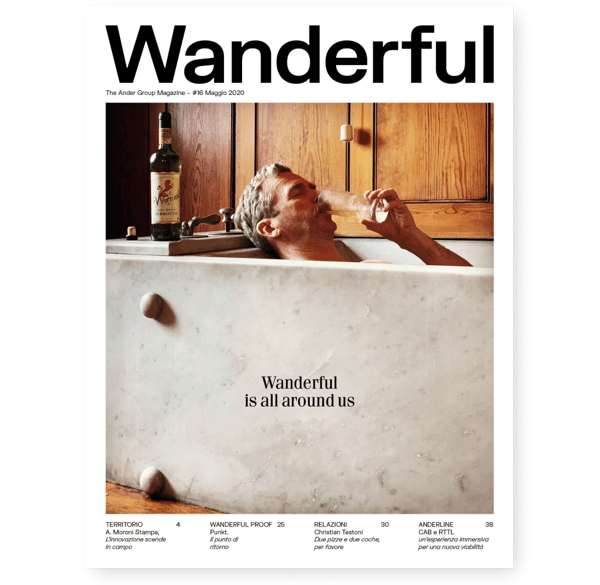 #15 December 2019
Wave at change
The River Aare doesn't have waves suitable for surfing, but it fills up this lack with its grace.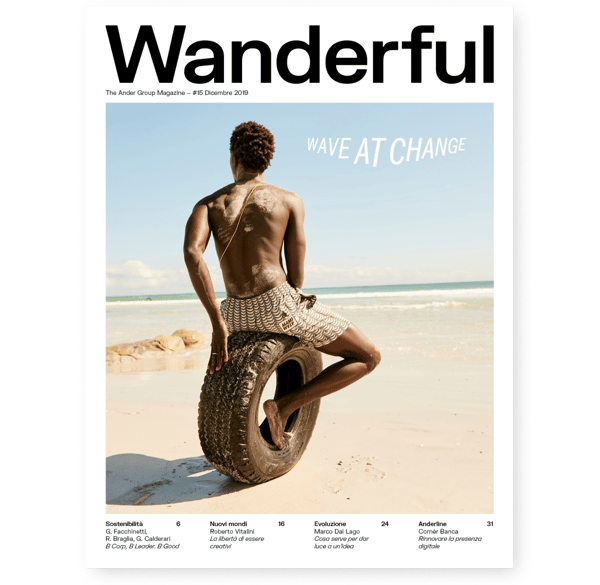 #14 September 2019
The border of dreams
In a cozy sunlit home, rich in beauty and embraced by nature, where there is no room for the stresses of everyday life.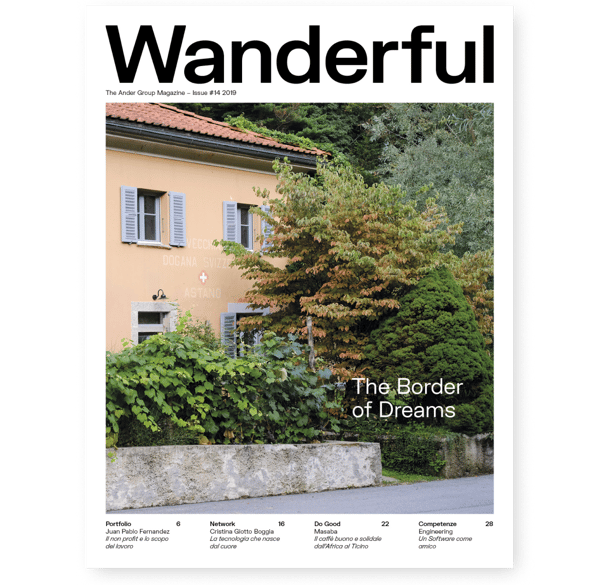 We tell the story of who we are through what we do. Follow Wanderful Magazine on Instagram.