The Power of In-Store Wording: a guide for customers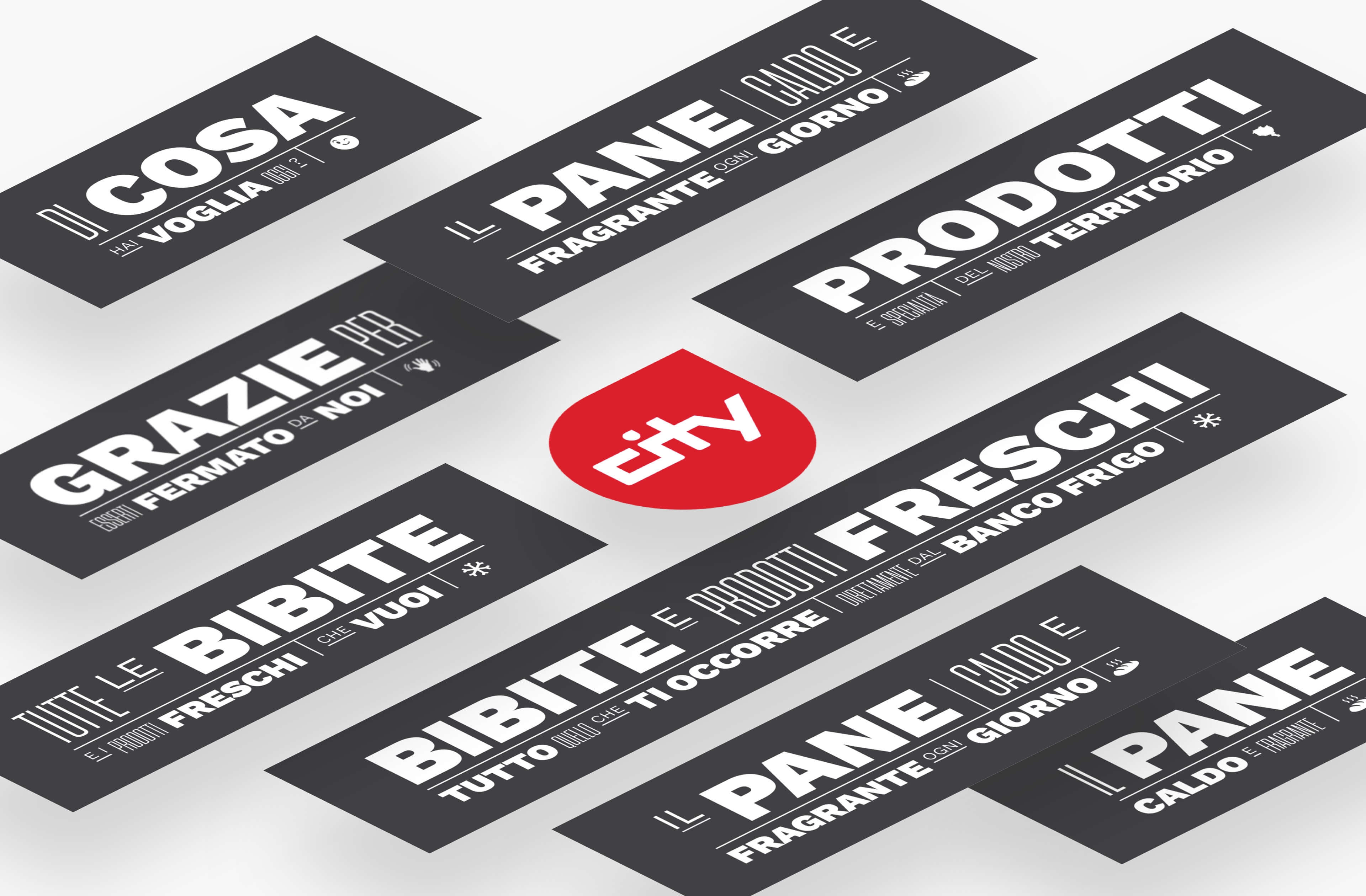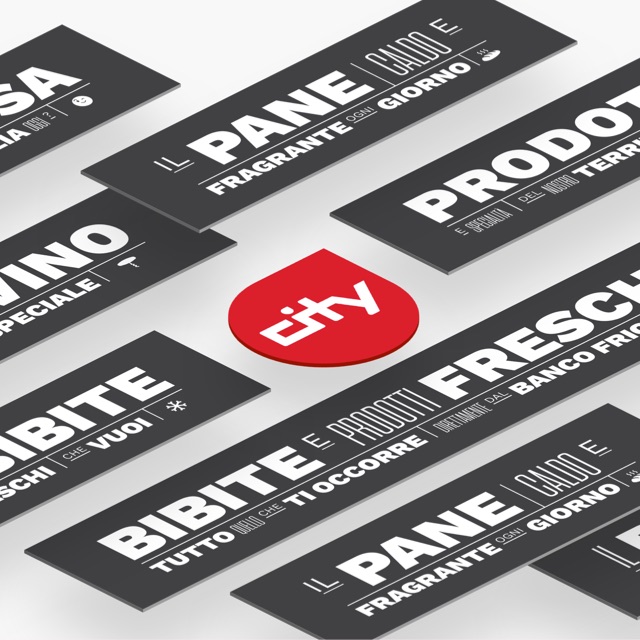 Expertise
Marketing, Branding, Digital Design
Client and Goals
City Carburoil is a Ticinese company with a strong presence in the Italian part of Switzerland: with its network of Snack Bars, Bistros and Shops, it is a very recognizable and appreciated Brand. In the context of the inauguration of a new point of sale, City Carburoil has turned to Ander Group for the restyling of the layout and signage of all stores, with the aim to
create signage consistent with the new furnishings; guide customers inside the stores; create recognizable graphics for promotions and fresh produce offerings.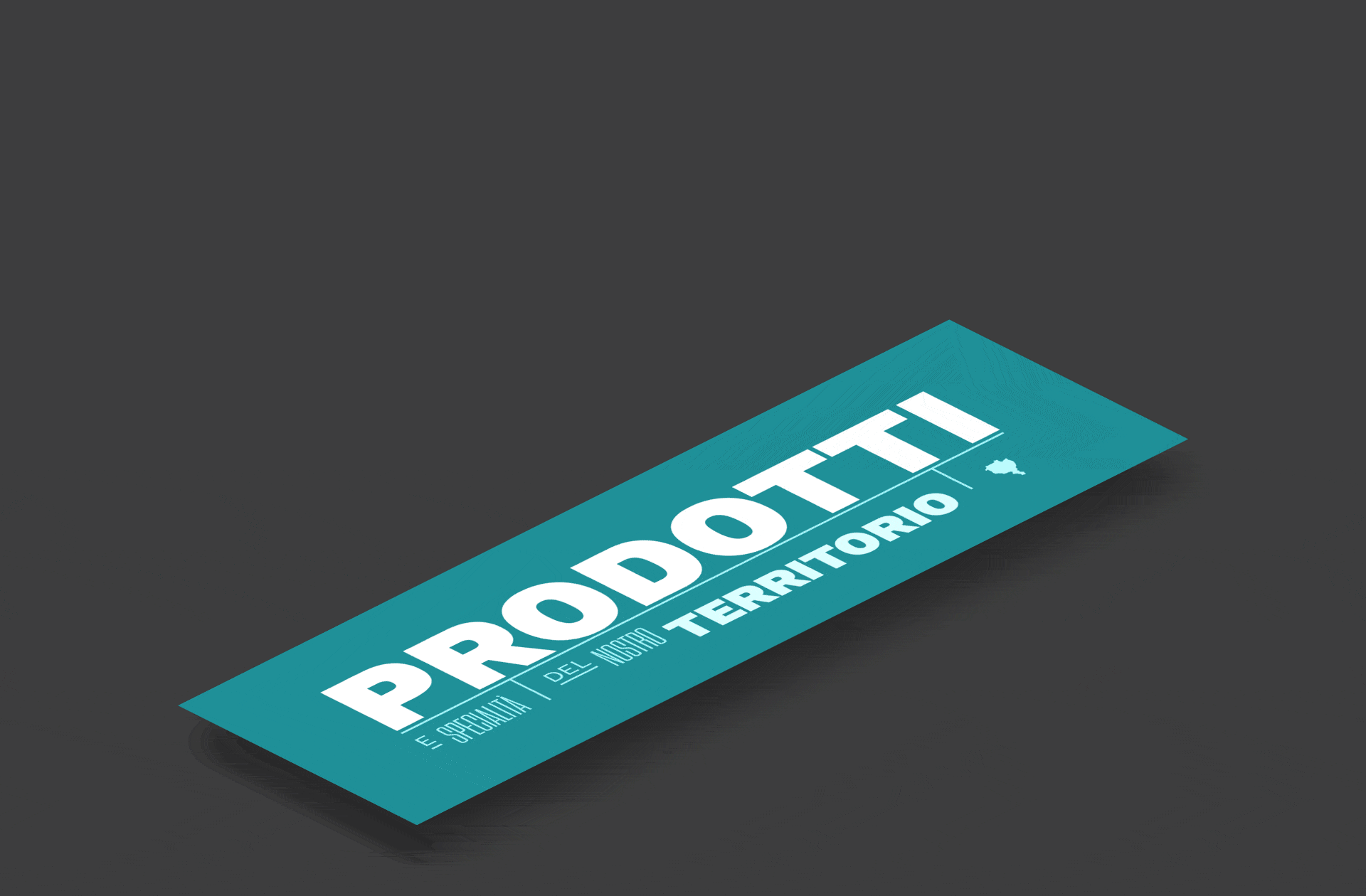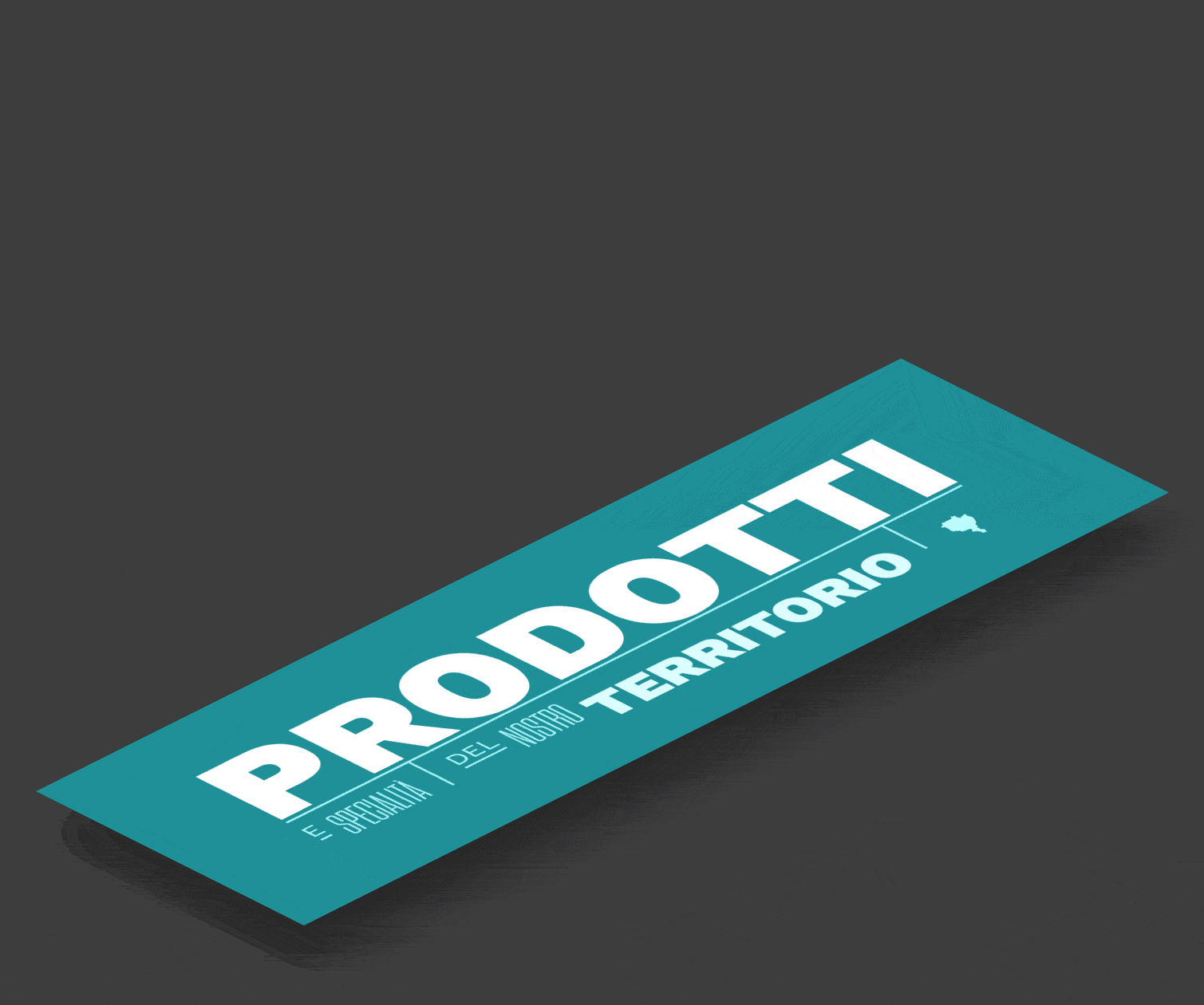 Concept
The proposal that convinced the client focuses on Wording. In order to differentiate the different areas of the stores, we created "veils", i.e. signs placed above the shelves, which communicate the different categories of products on sale through large sentences written in a confidential tone that cancels the distance between Brand and consumers. We played with the weights of the words, creating different levels of reading and highlighting the terms that we believed could have a greater impact on the public.


The only iconographic element is a small symbol that can be traced back to the product category, especially useful to non-Italian speaking customers. Finally, the color is only slate, the shade of the new store furnishings: we chose cleanliness and rigor to give greater strength to the words.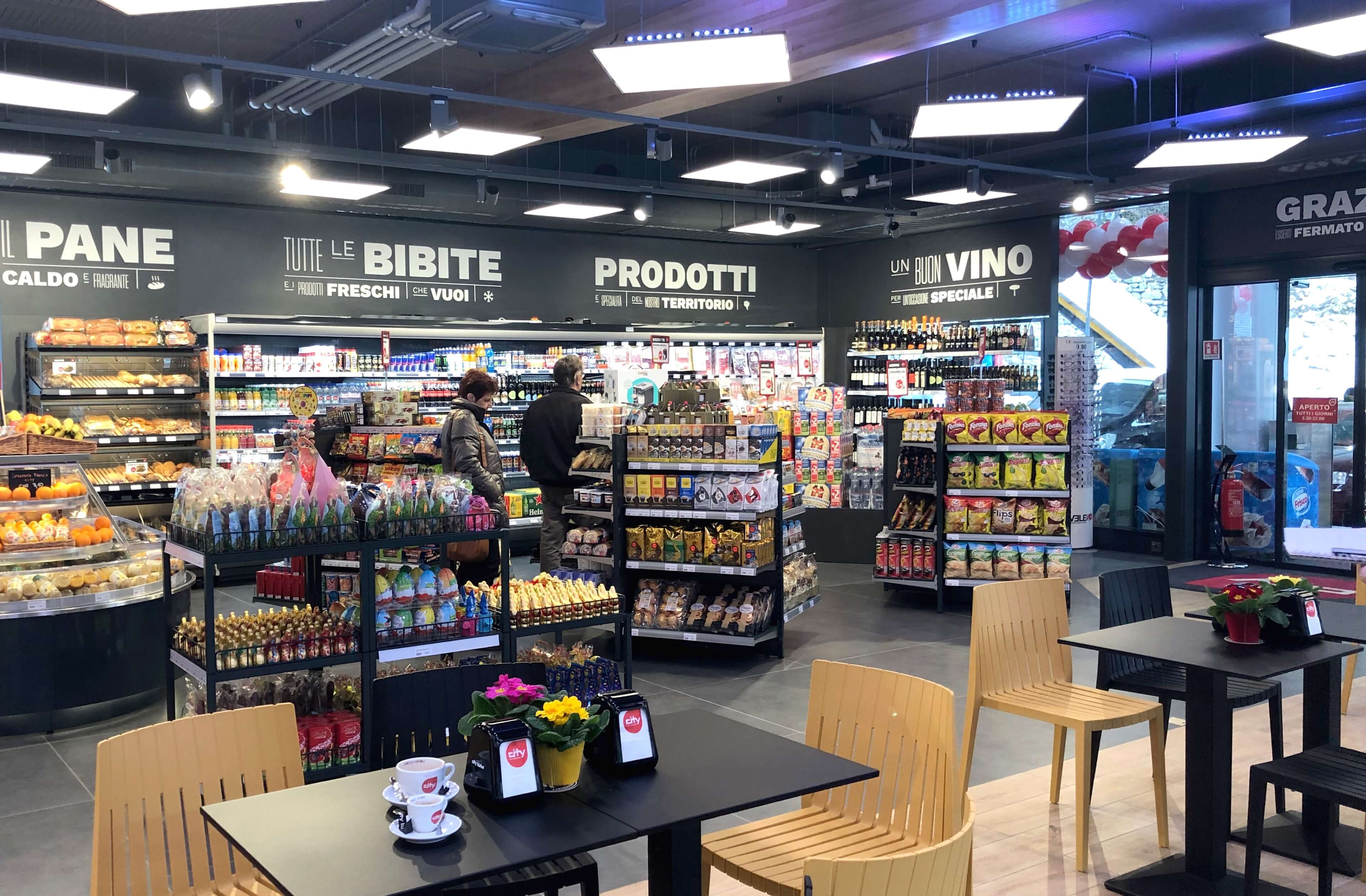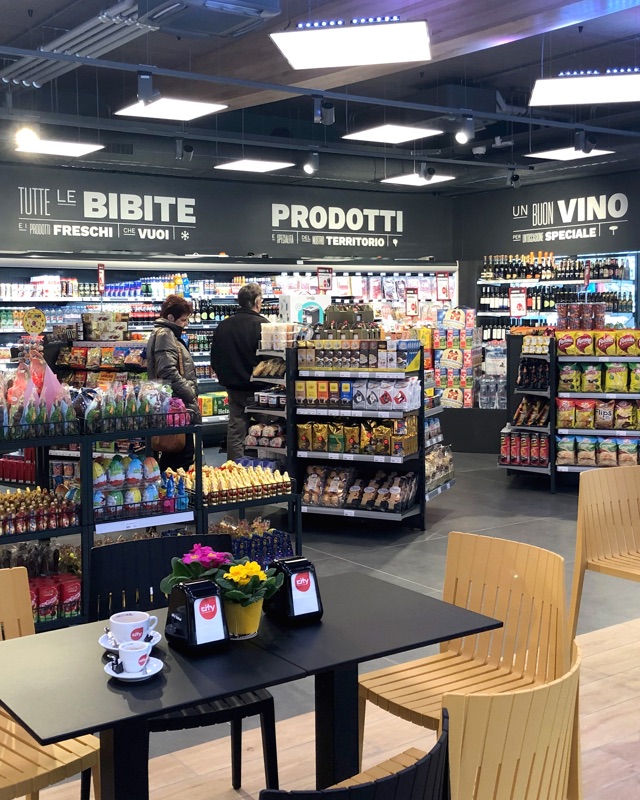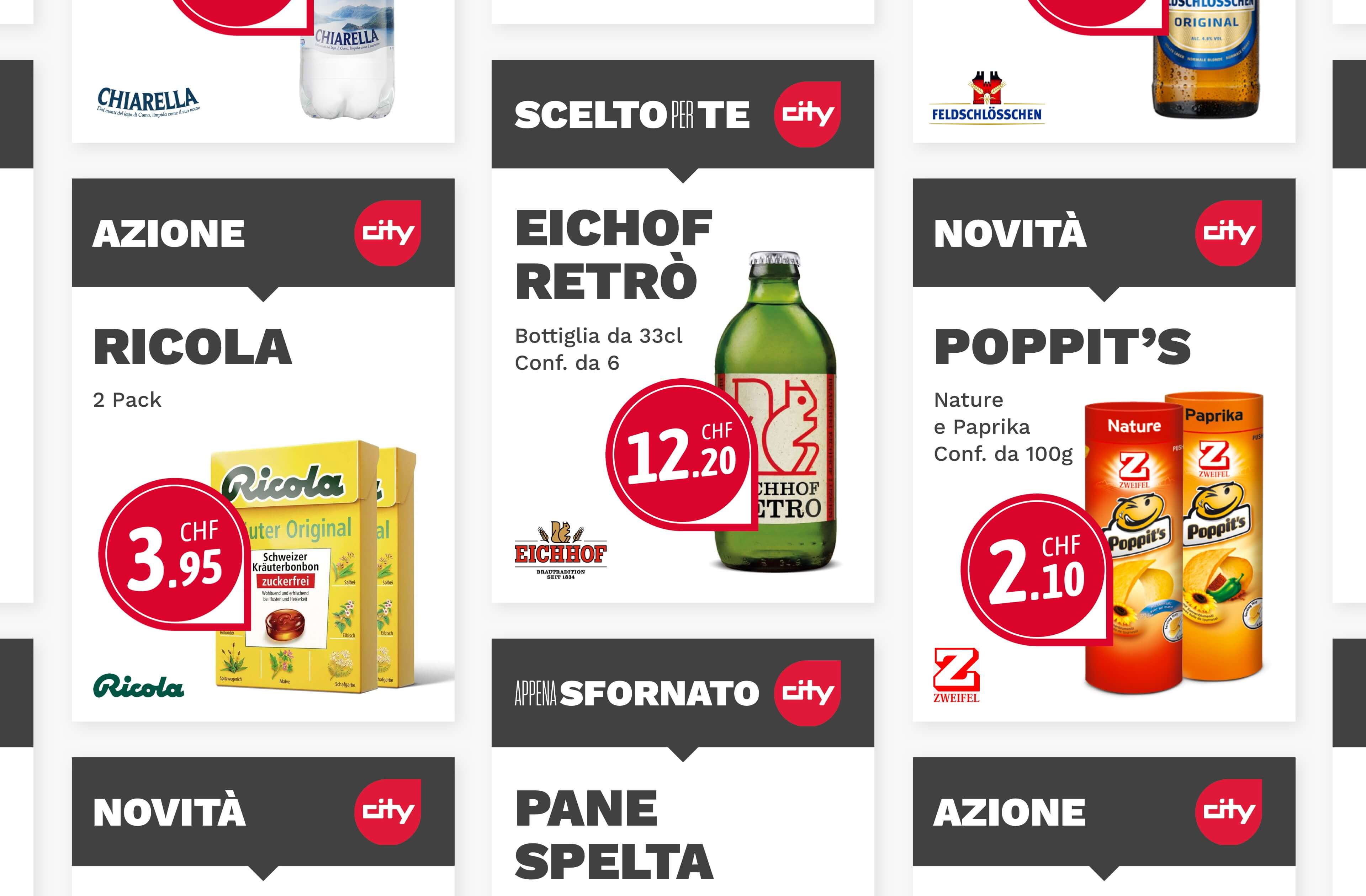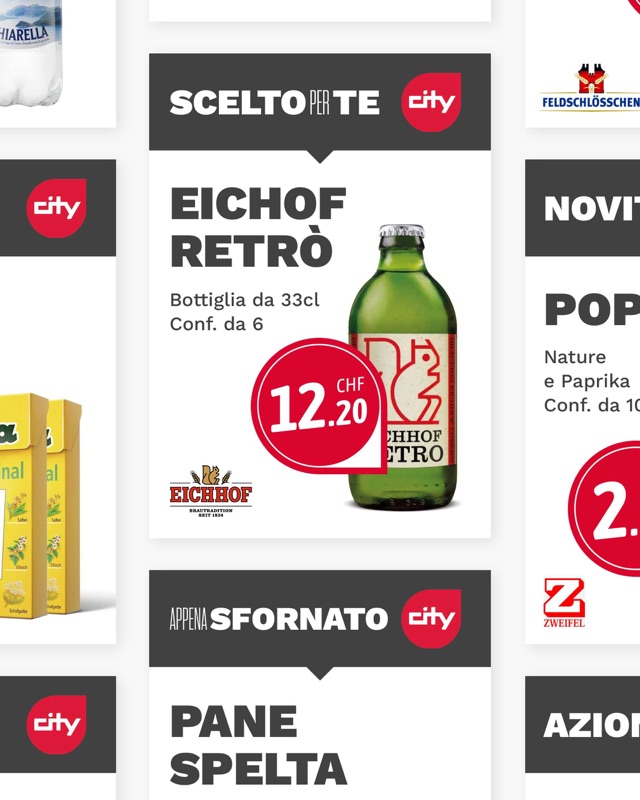 In-Store Communication
After having designed the new Concept of City Carburoil points of sale, we have been involved in other activities related to In-Store communication. Starting from the promotion signs of the single products, for which we created a template that the customer could use autonomously in a simple way.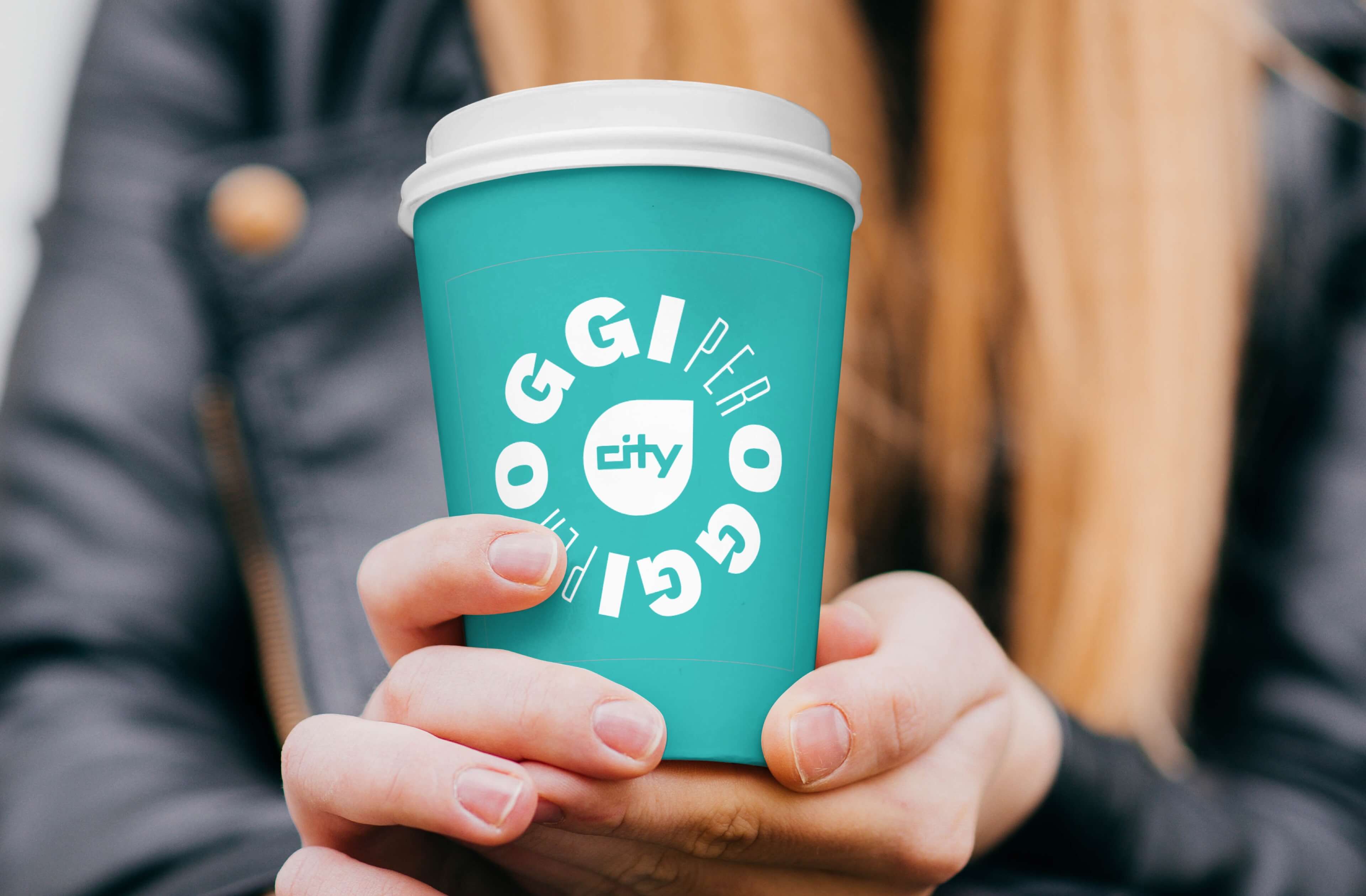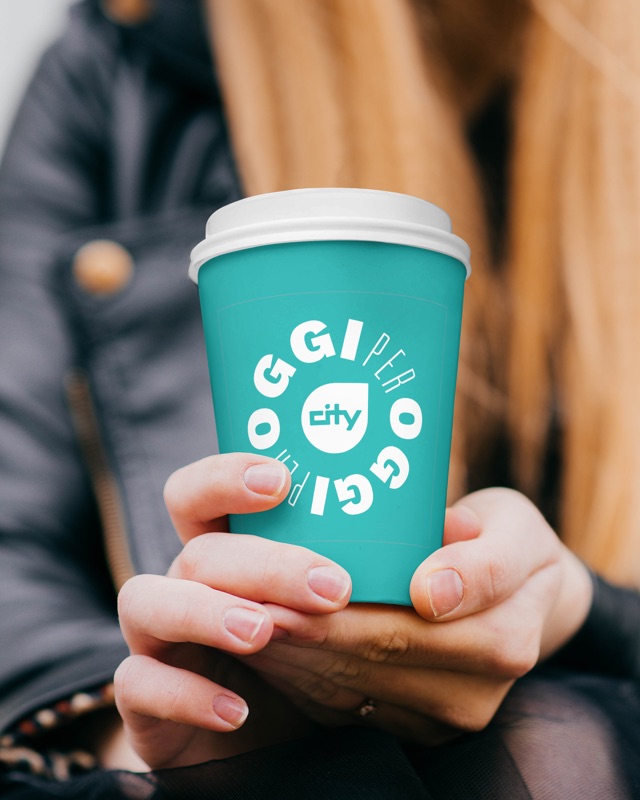 Naming and identity for fresh products
Finally, the creation of the new identity that characterizes fresh products has been interesting. The first step was the naming: "Oggi per oggi" (Today for today), i.e. produced on the same day to be consumed as soon as it is made. After concretizing the new name in a brand and giving it a color, we built an ecosystem of applications for a wide range of products: sandwiches, drinks, salads, paper napkins.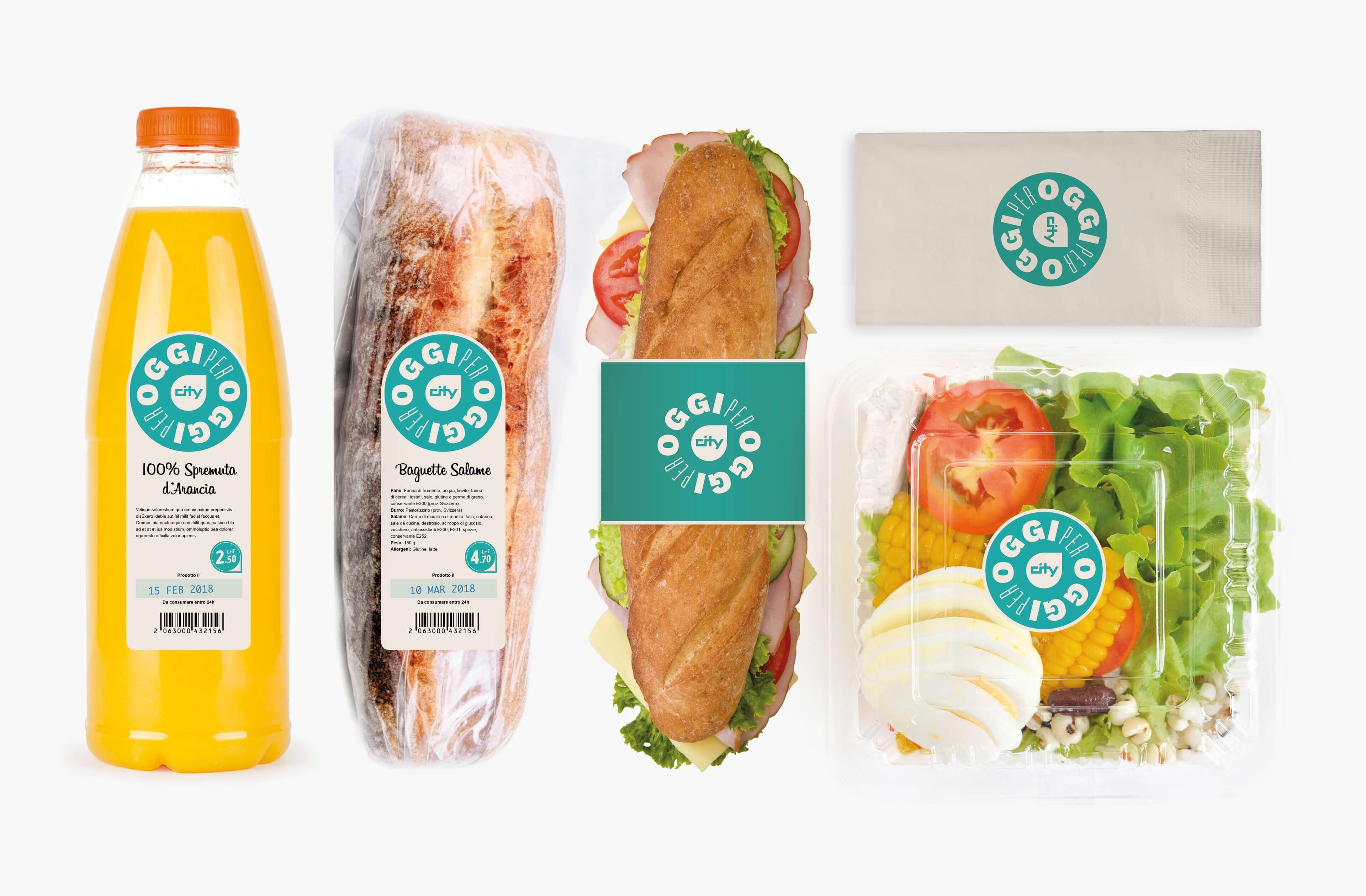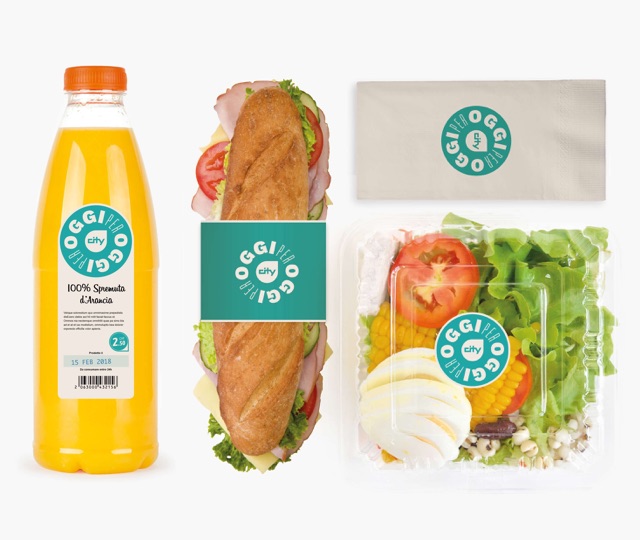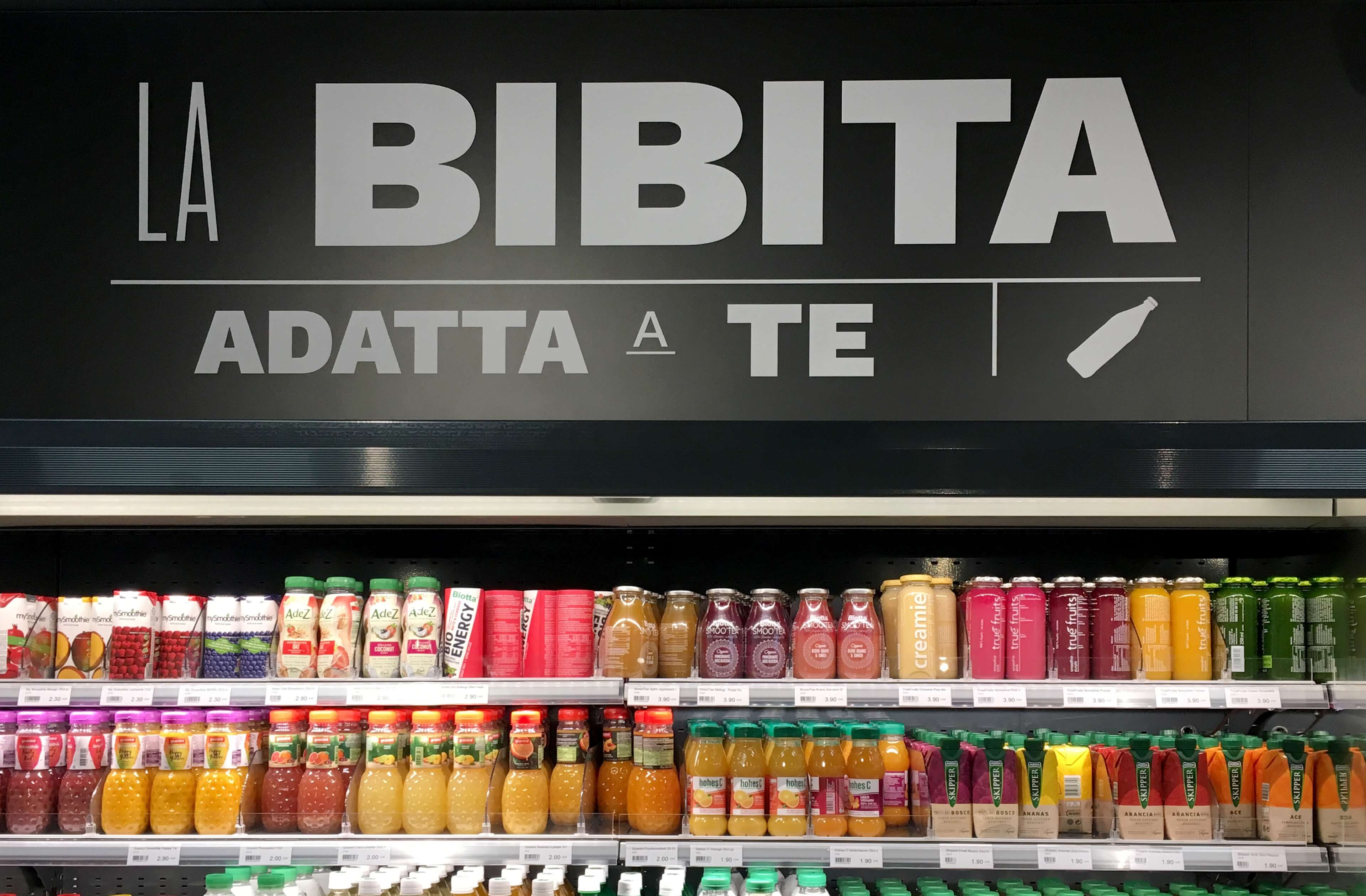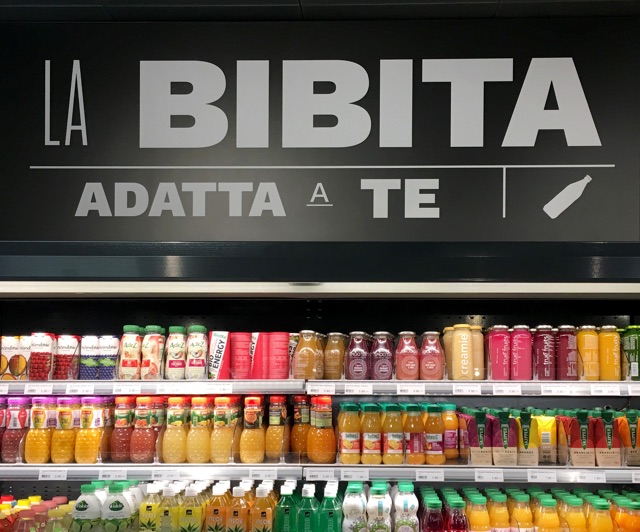 To get to the heart of its target audience, a brand needs a story to tell. We design stories.