A real coffee experience with Mokashop e-commerce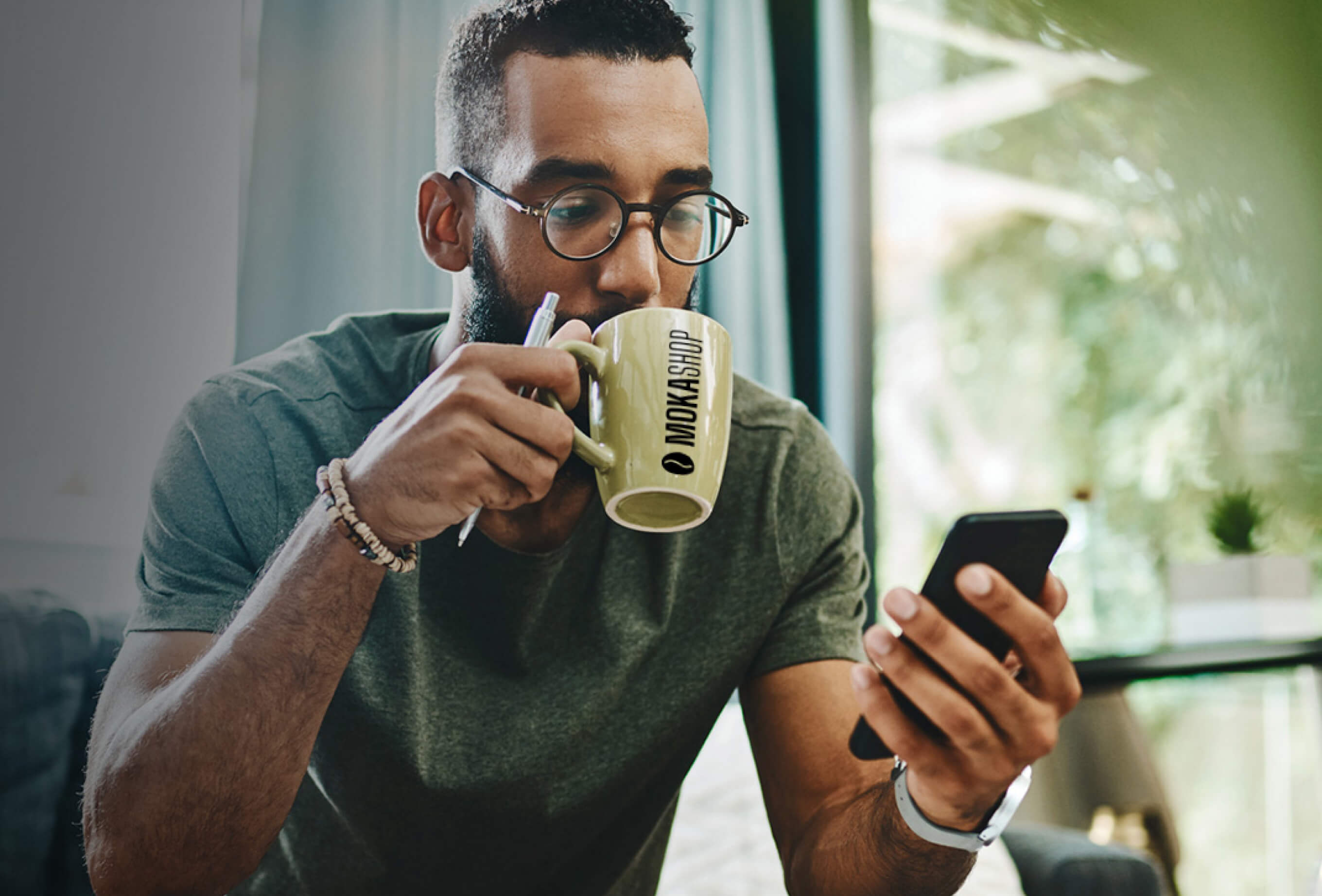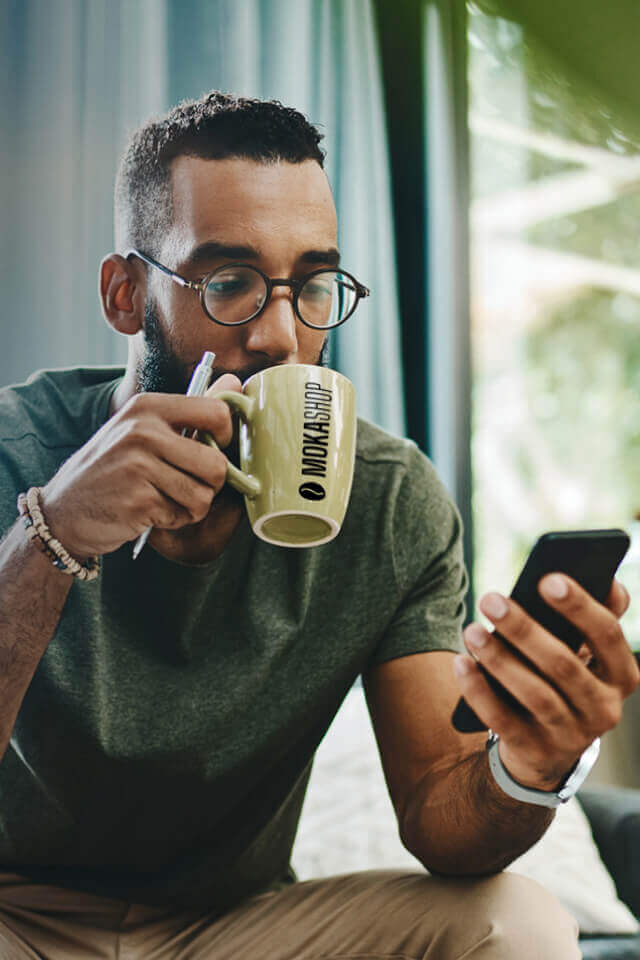 Our approach
Branding, E-commerce, Experience
Customer and Goals
Orizont Line is a leading company in the sale of vending machines, coffee machines, water systems and home economies. For this client, we were responsible for the creation of the new e-commerce dedicated to the sale of coffee, tea, herbal teas and office accessories.
The new e-commerce was built with cutting-edge technology, thanks to our partnership with Shopify, according to the latest SEO rules to obtain a high-level performance on search engines and with the chance of creating targeted promotions to reward the most loyal customers.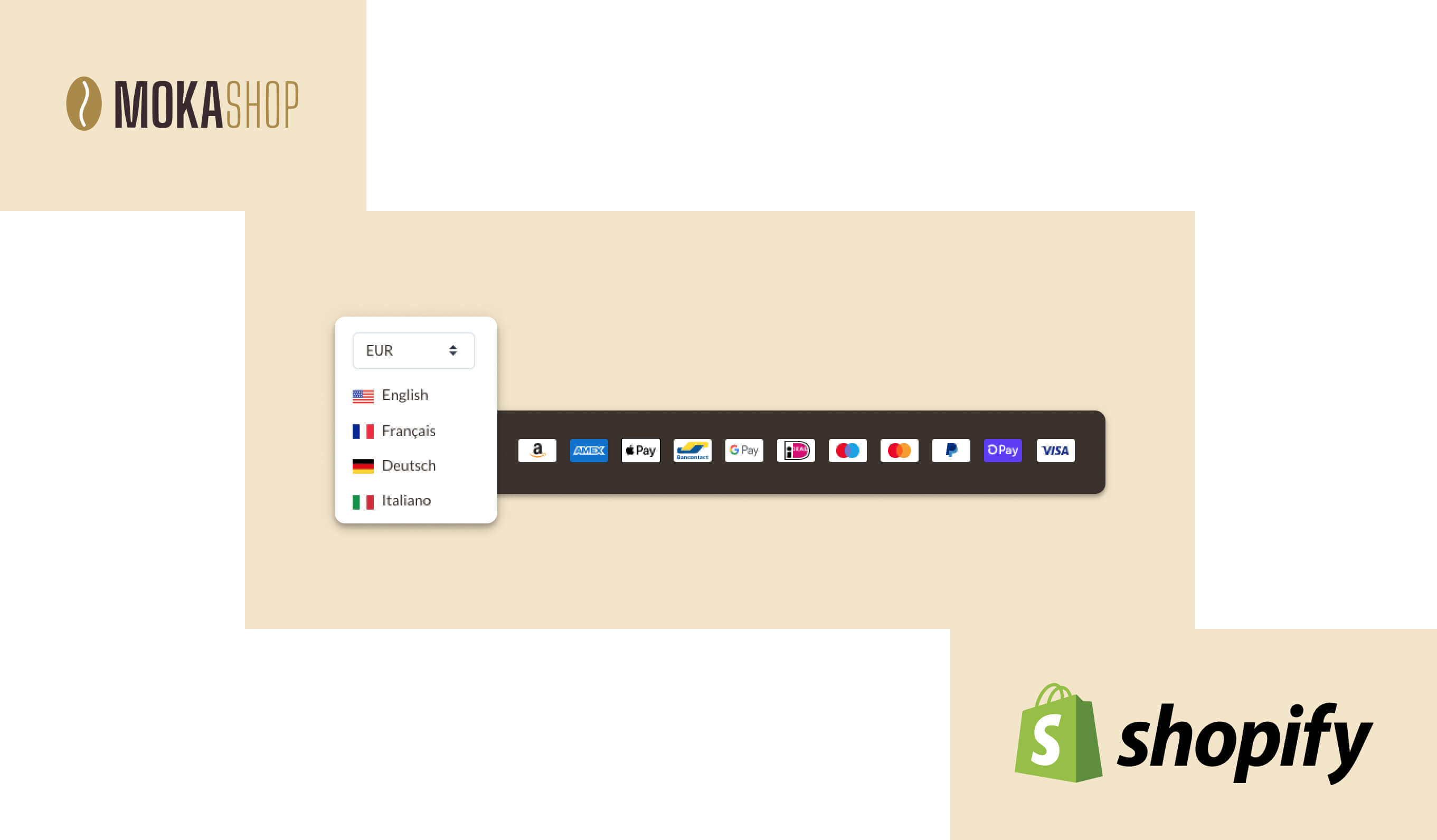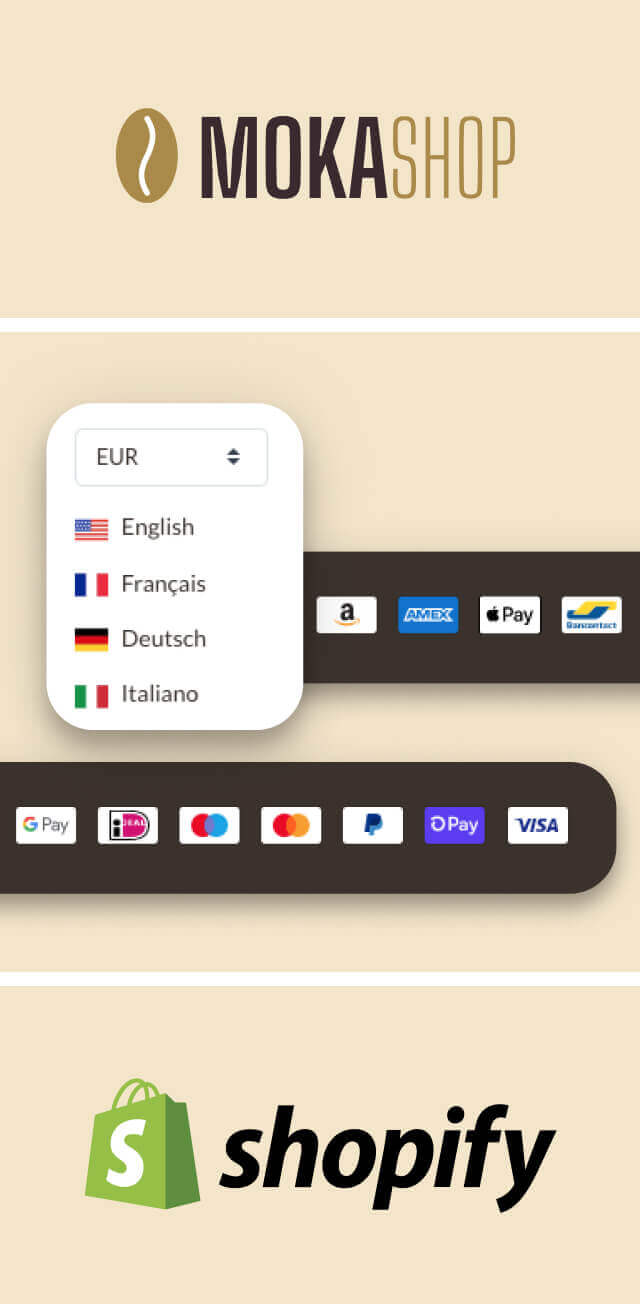 Modern website redesign
The platform was created by creating a coherent design system that would allow the various elements to coexist harmoniously on the page. The objective was to deliver an agile, user-friendly and versatile e-commerce, able to expand to accommodate new product categories and always ready to adapt to new market needs.
In this perspective we have integrated the most modern payment systems, prepared the site to be multilingual and added the possibility to choose the preferred currency.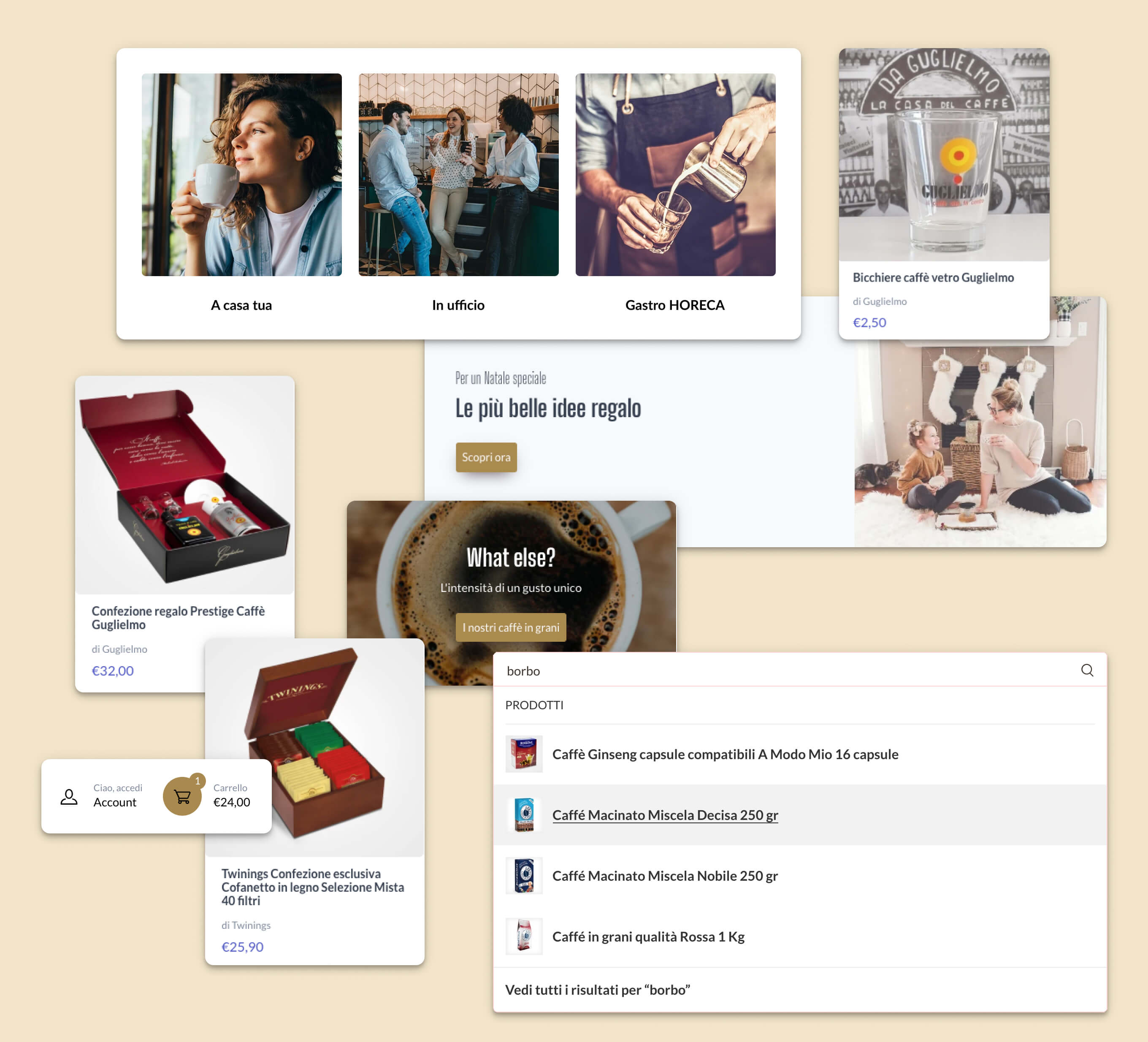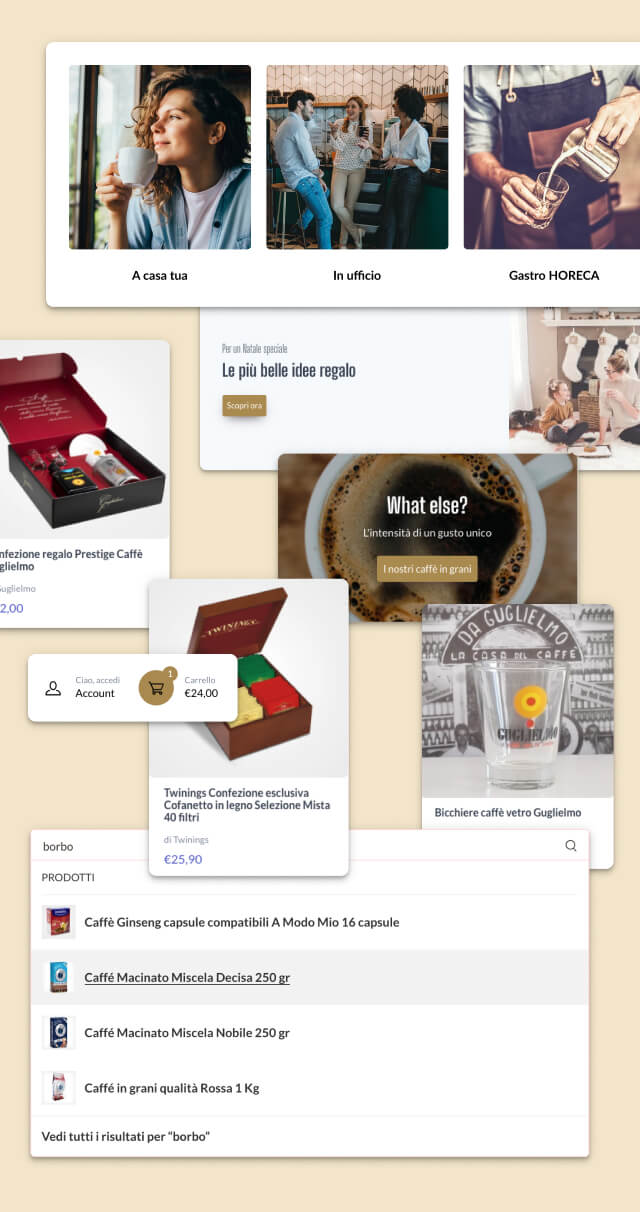 The training program for the client
We helped the client to become totally autonomous in the management of the e-commerce, so we organised a few training sessions in order to explainhow to set up the shop window, manage payments and the warehouse, add SEO-oriented texts and create images that encourage the user to complete the purchase.
The training session was an opportunity to introduce all the functions of the platform and to give useful advices on how to obtain the best performance in terms of sales and optimisation.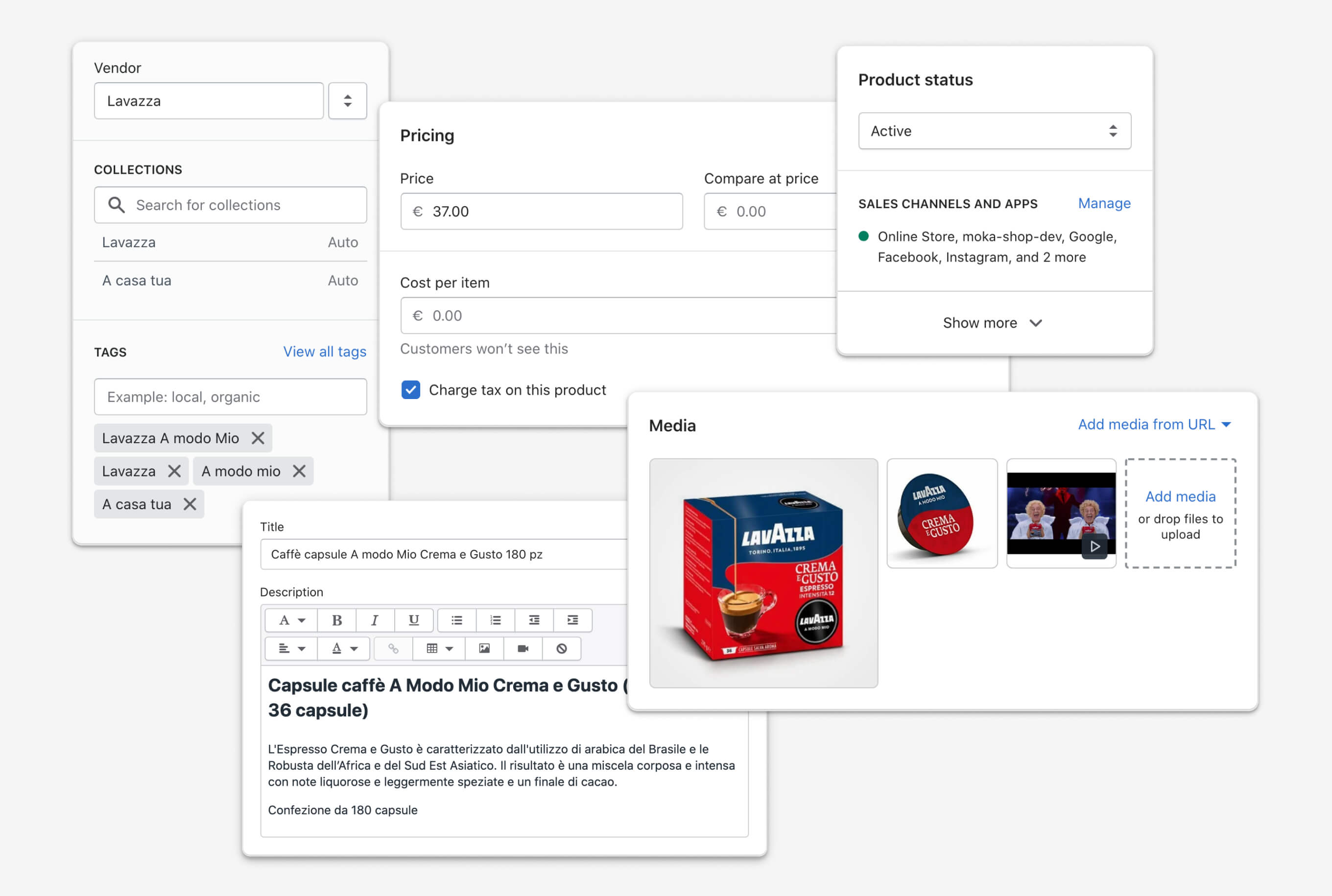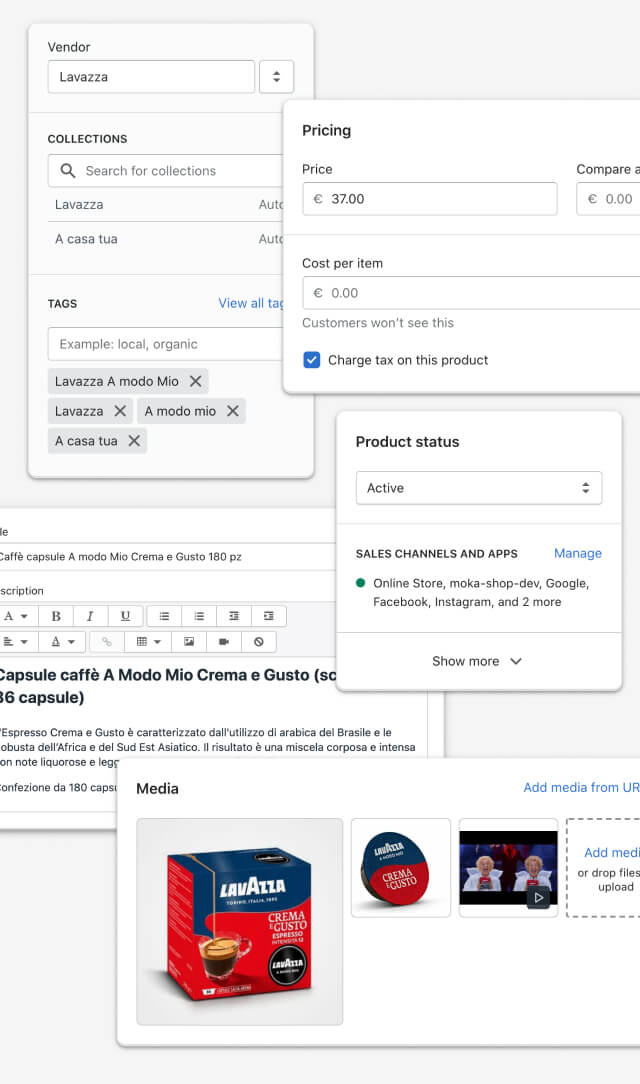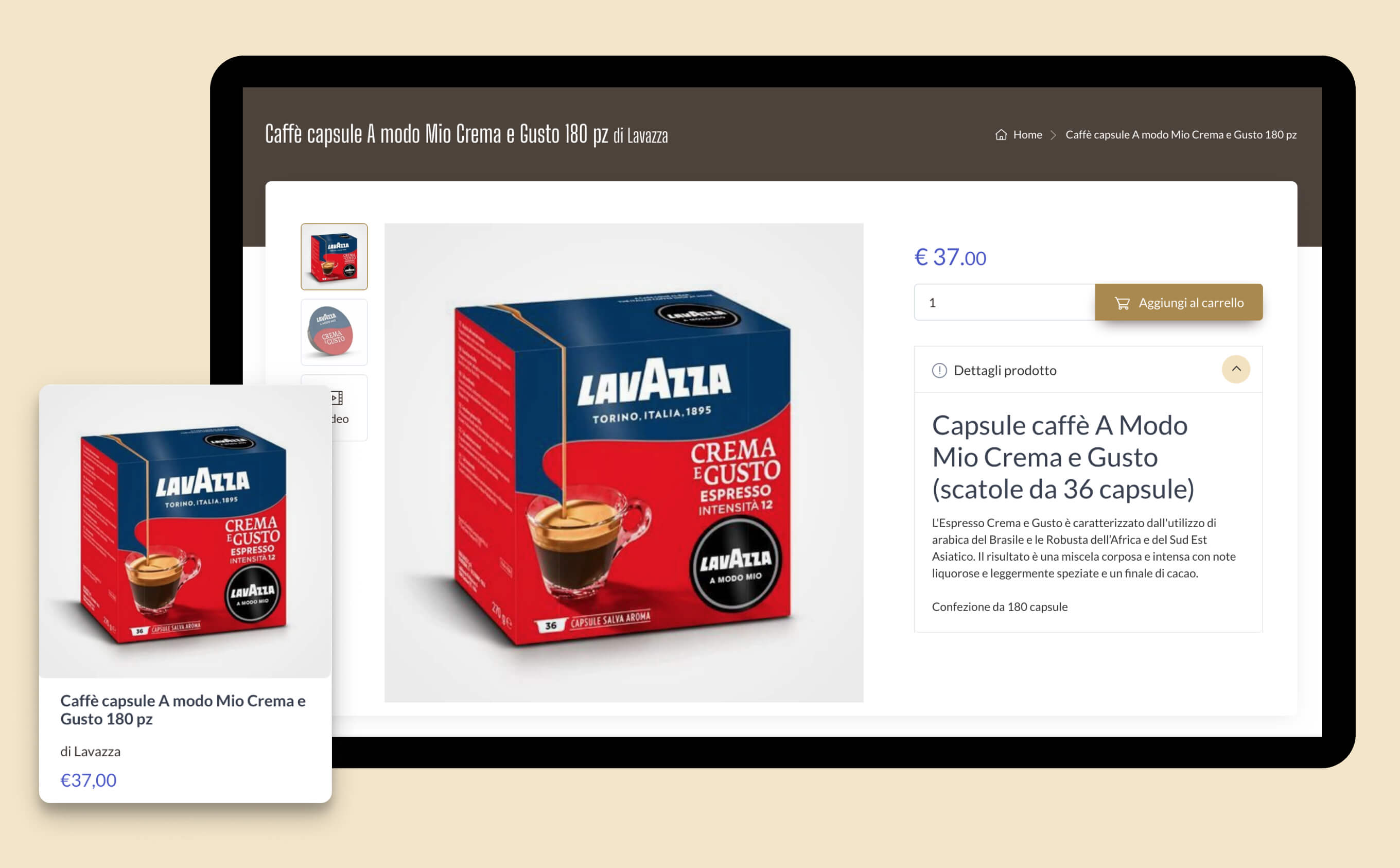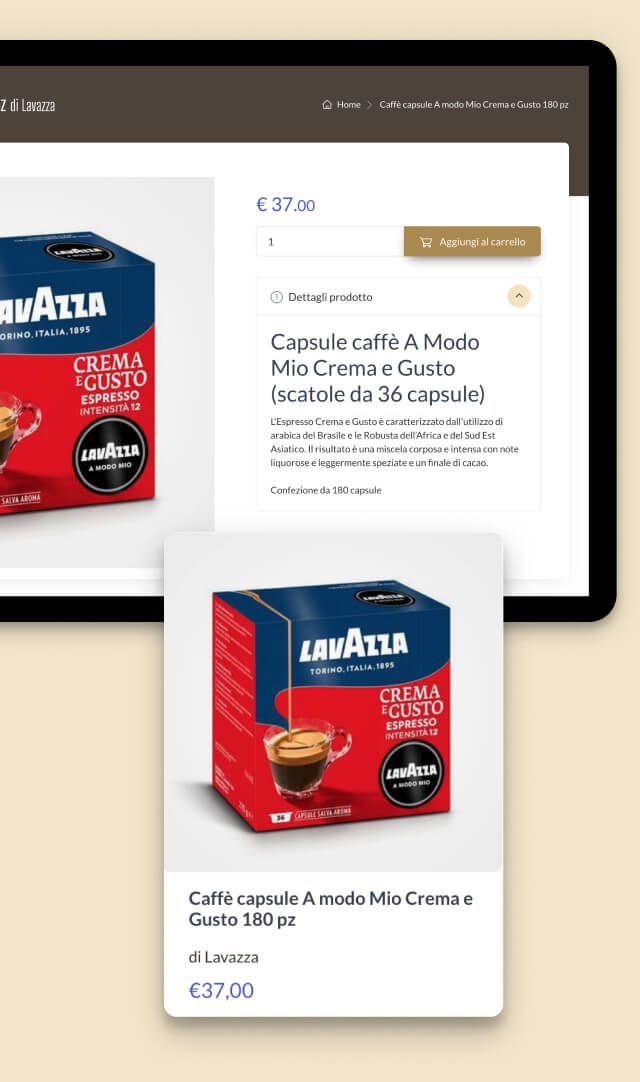 Our Shopify partnership
The site was online at the beginning of November, and immediately recorded a large number of conversions, and also well positioned on those Mokashop's products for sale, in the top Google results for the desired category.
This result has been achieved thanks to the experience we have gained in the management of e-commerce and thanks to the relationship established with Shopify, our technological partner and leading platform in the provision of online shopping services.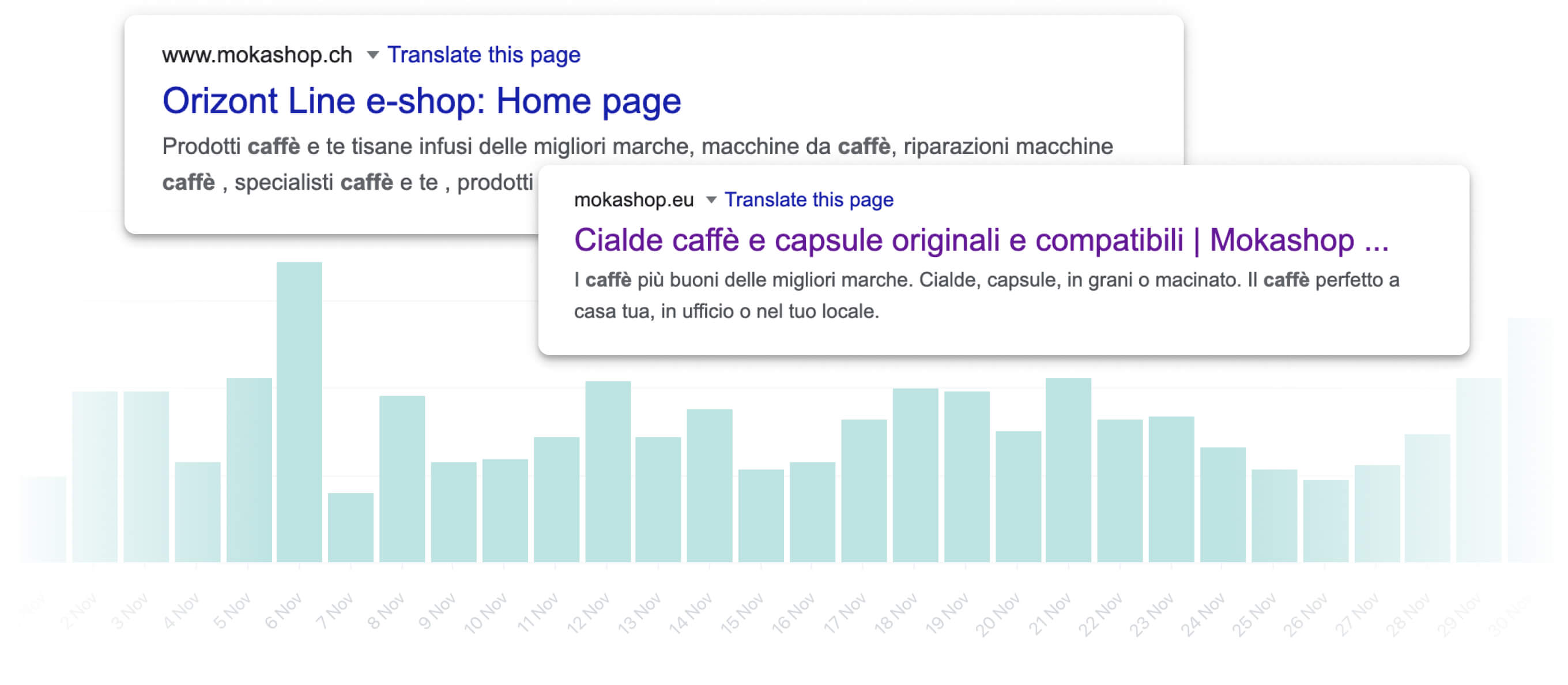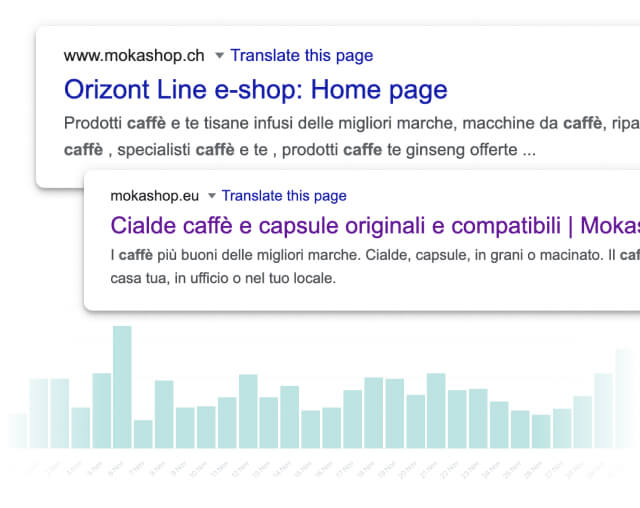 Attractive visuals for distributors
The work has been completed with the creation of visuals for the decoration of coffee vending machines supplied to offices and public establishments. The subjects prepared were designed to highlight the quality of the coffee offered by MokaShop.
The claim we used is fresh and incisive: "Choose your break", very much in target with the use of the vending machines and therefore attractive to those who find themselves taking a classic coffee break in front of the vending machine.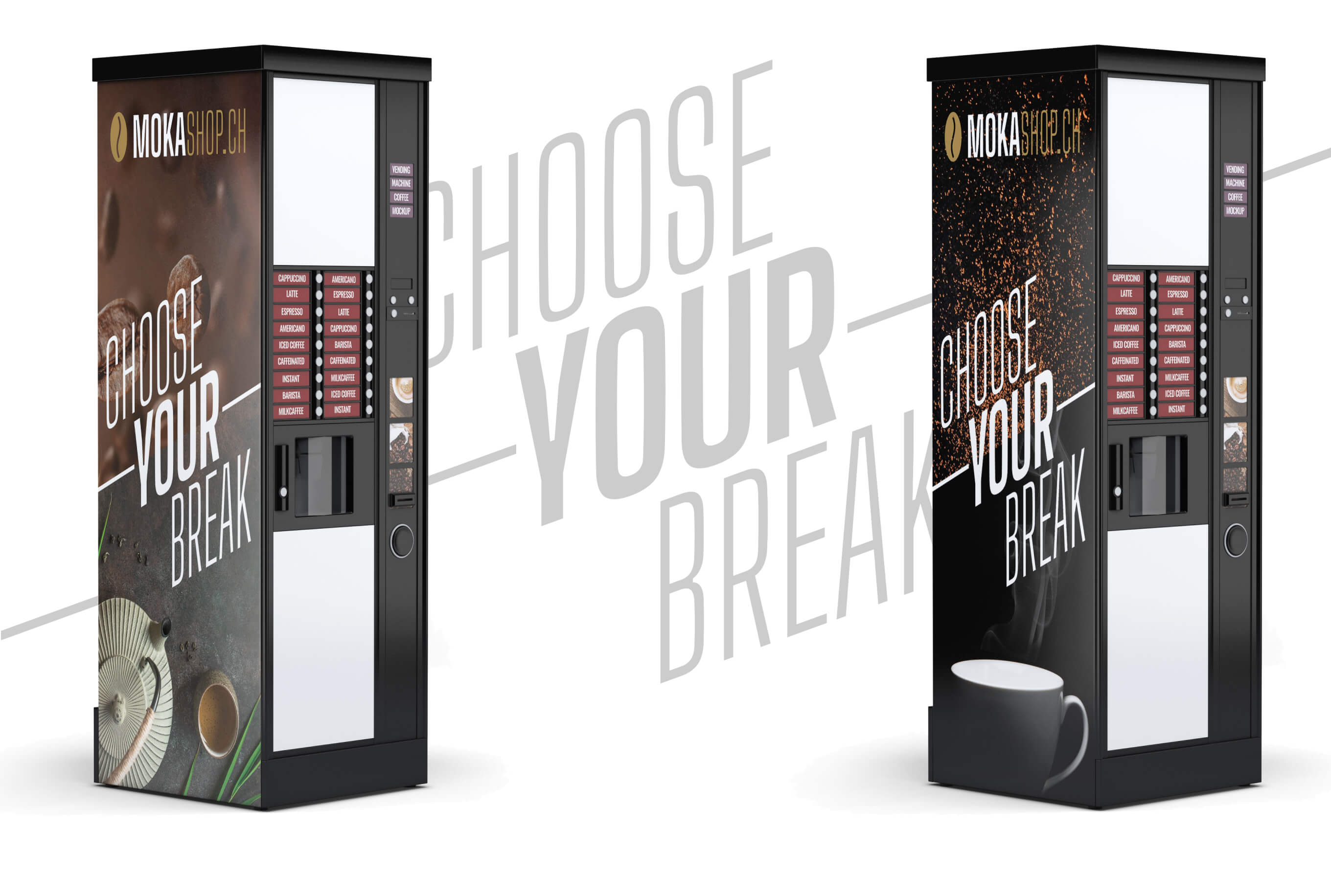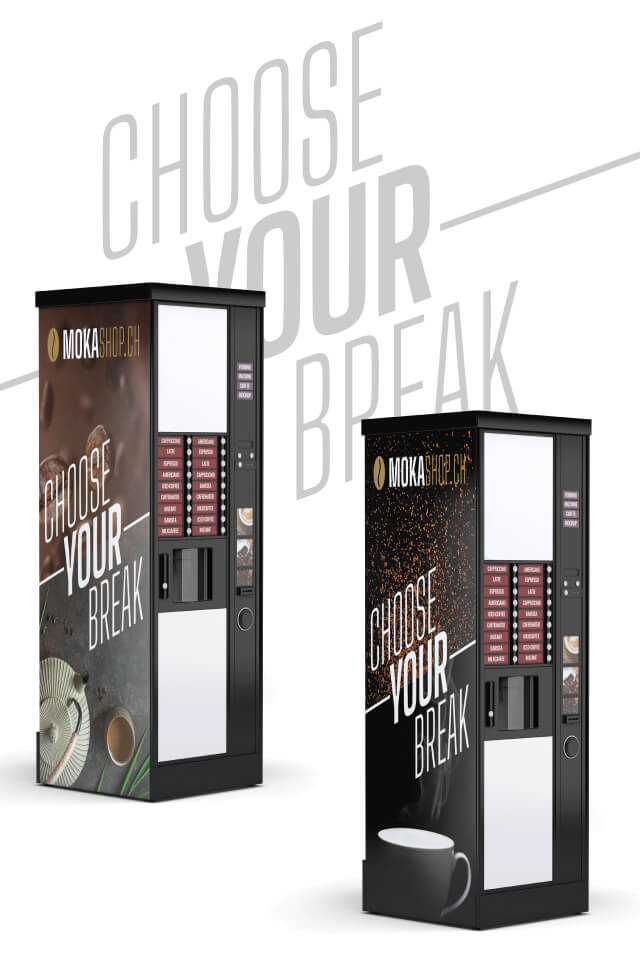 Per arrivare al cuore del suo target, un brand ha bisogno di una storia da raccontare. Noi disegniamo storie.