A real coffee experience with Mokashop e-commerce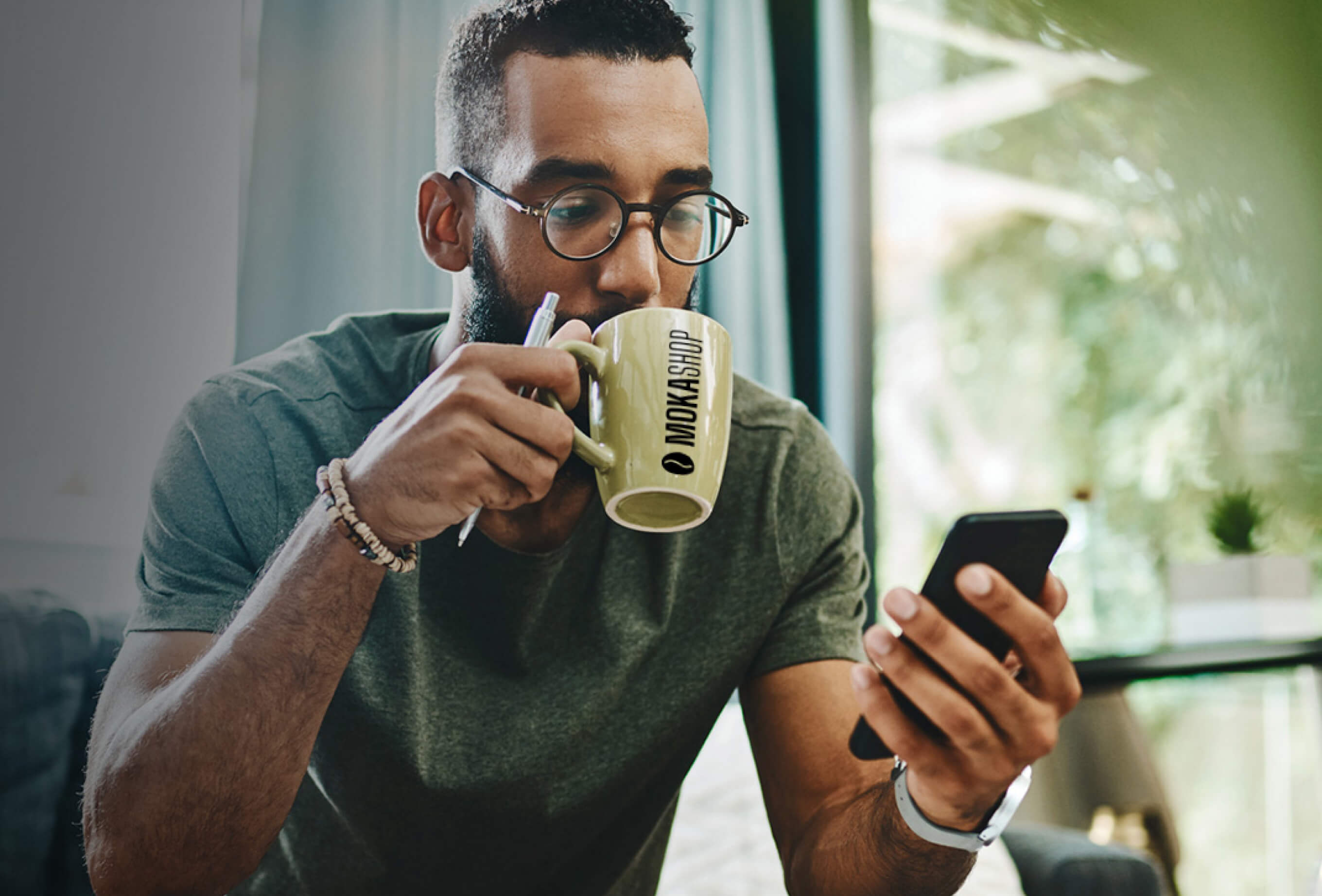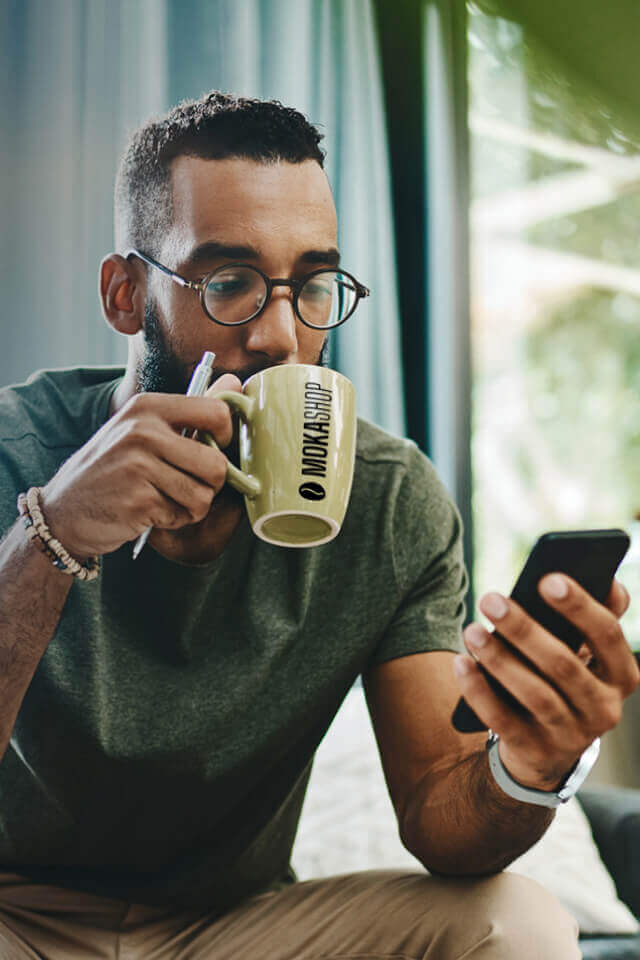 Our approach
Branding, E-commerce, Experience
Customer and Goals
Orizont Line is a leading company in the sale of vending machines, coffee machines, water systems and household savings. For this client, we were responsible for creating the new e-commerce site for selling coffee, tea, herbal teas and office accessories.
The new e-commerce was built with cutting-edge technology, thanks to our partnership with Shopify. It harnesses the latest SEO approaches for achieving highperformance on search engines, and offers the chance to create targeted promotions for rewarding loyal customers.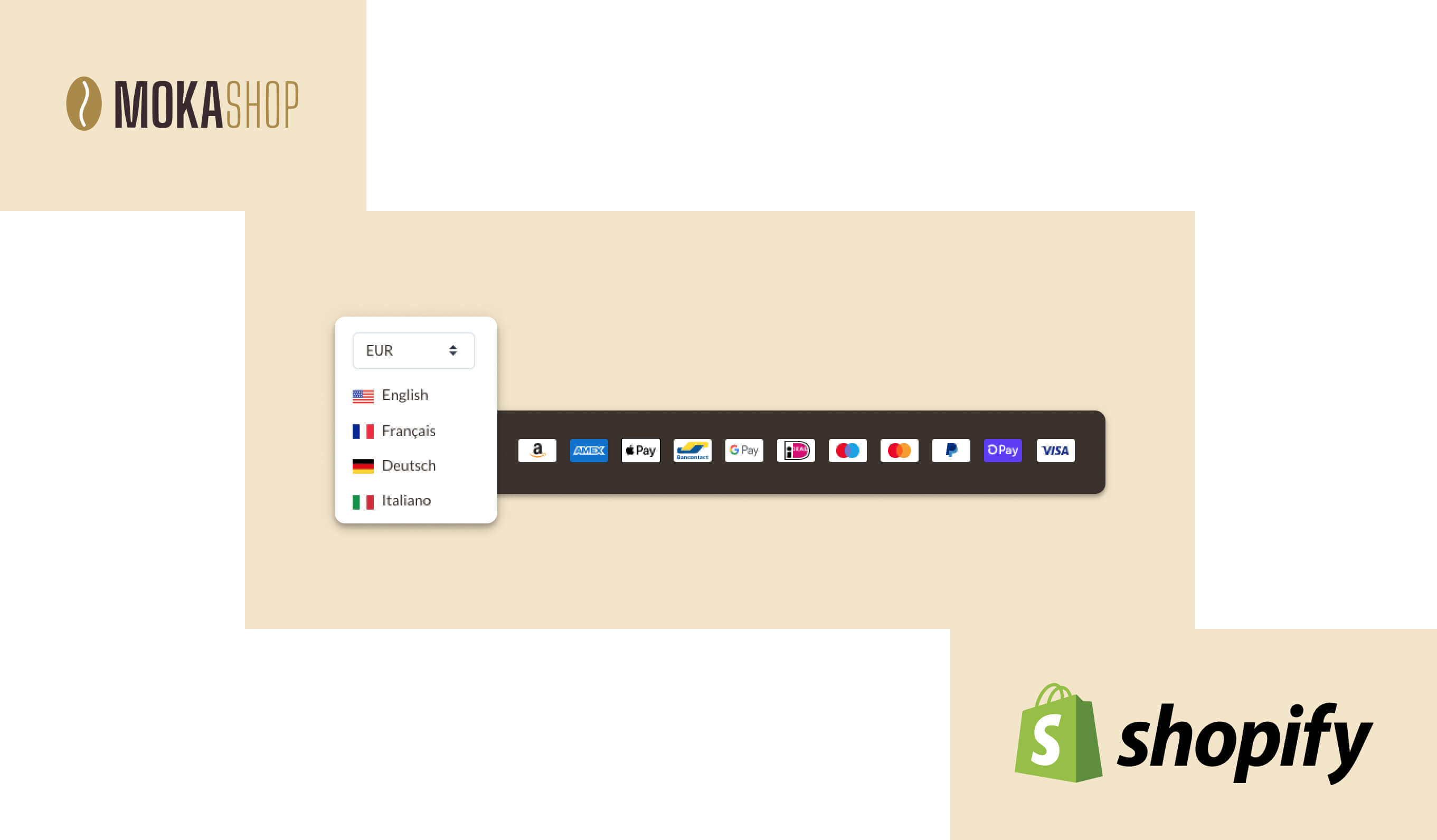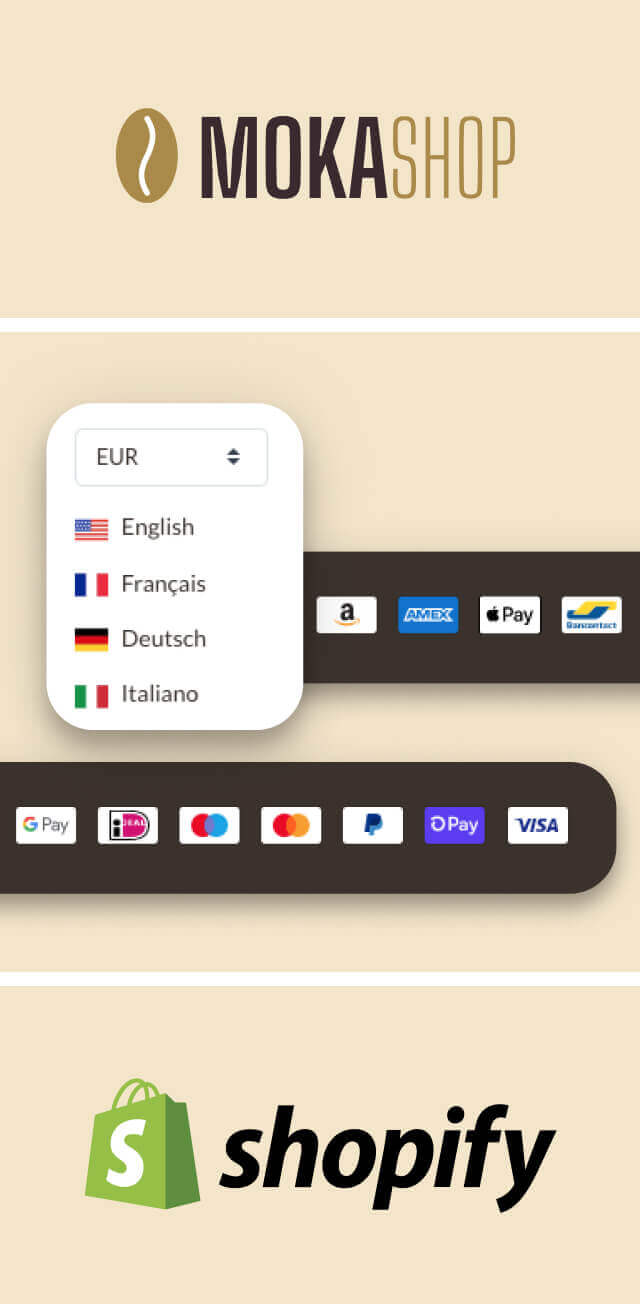 A modern website
The platform was created by crafting a coherent design system that would allow the various elements to coexist harmoniously on the page. The objective was to deliver an agile, user-friendly and versatile e-commerce site which could expand to accommodate new product categories and would always be ready to adapt to new market needs.
Accordingly, we incorporated state-of-the-art payment systems, prepared the site for multilingual-readiness,and added the preferred currency option.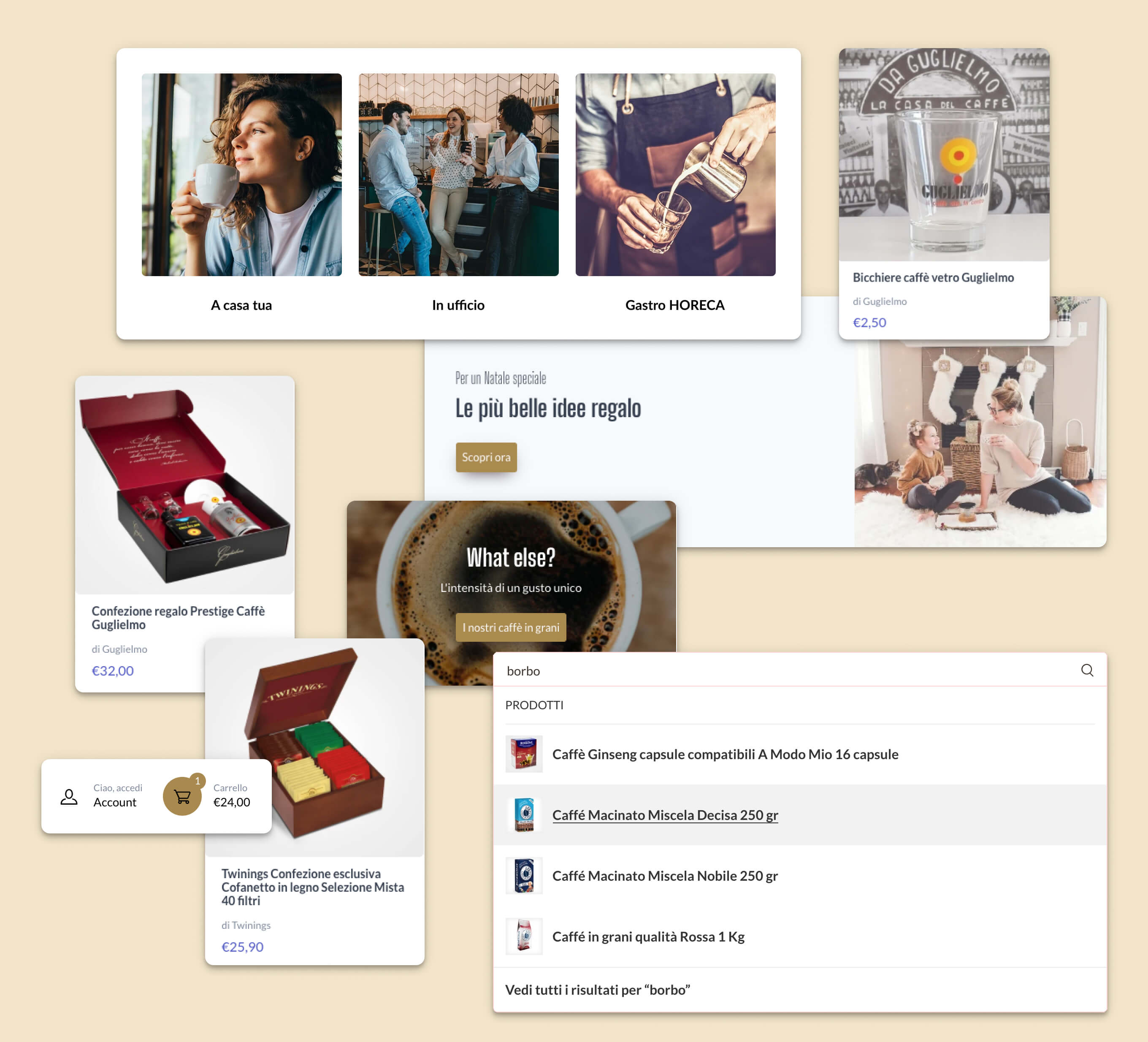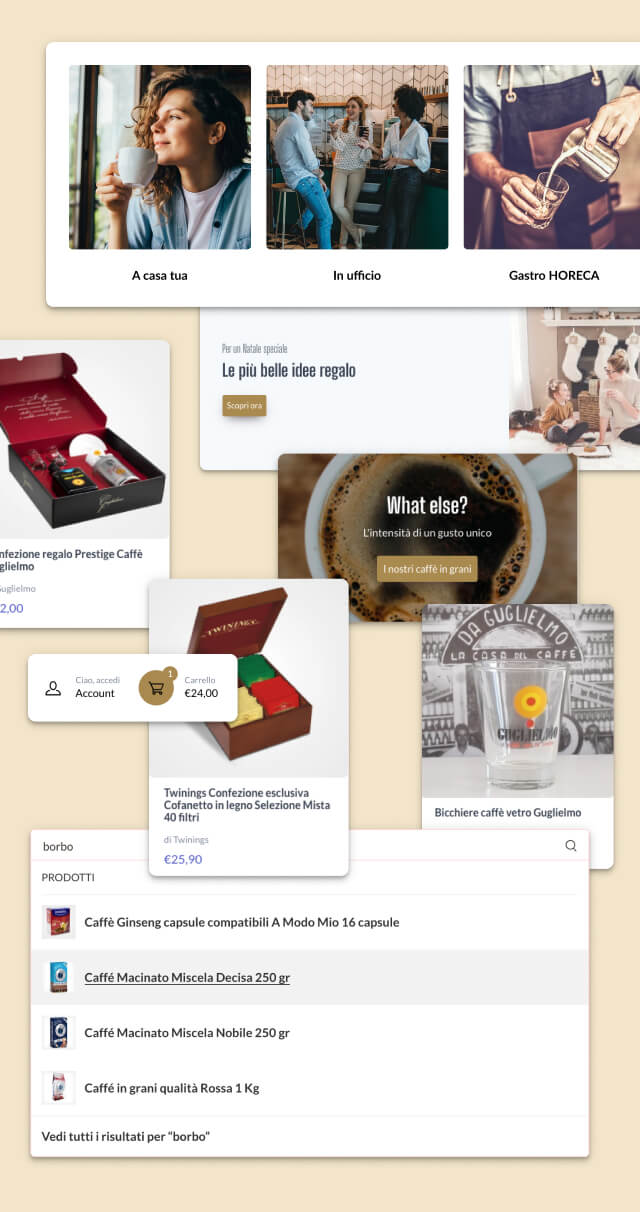 The training program for the client
We wanted to help the client to learn to manage the e-commerce autonomously. So we organised training sessions to explain how to set up the shop window, manage payments and the warehouse, add SEO-oriented texts, and create images that would encourage users to complete their purchases.
The training sessions offered an opportunity to introduce all the platform's functions, and deliver useful advice on how to obtain the best performance in terms of sales and optimisation.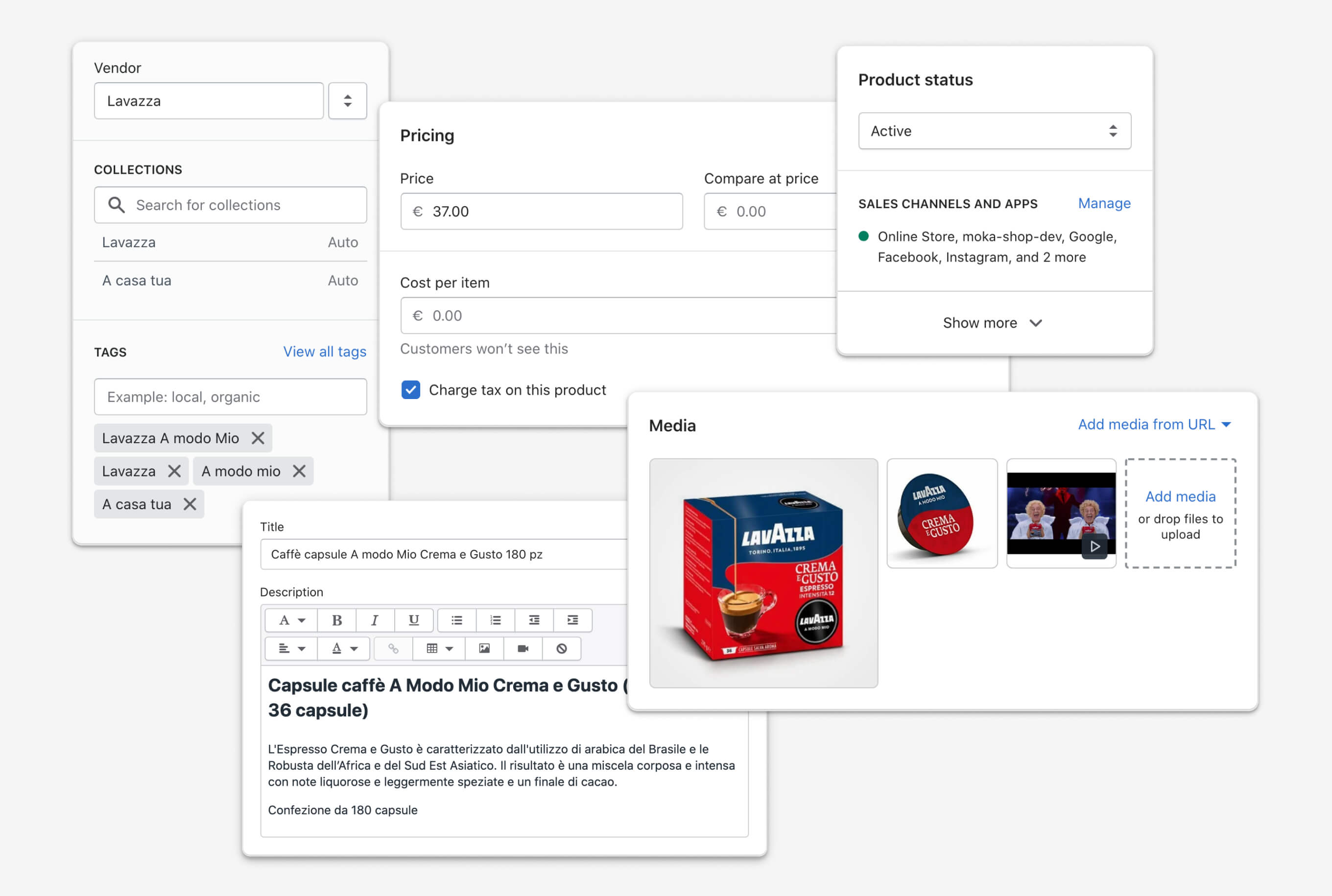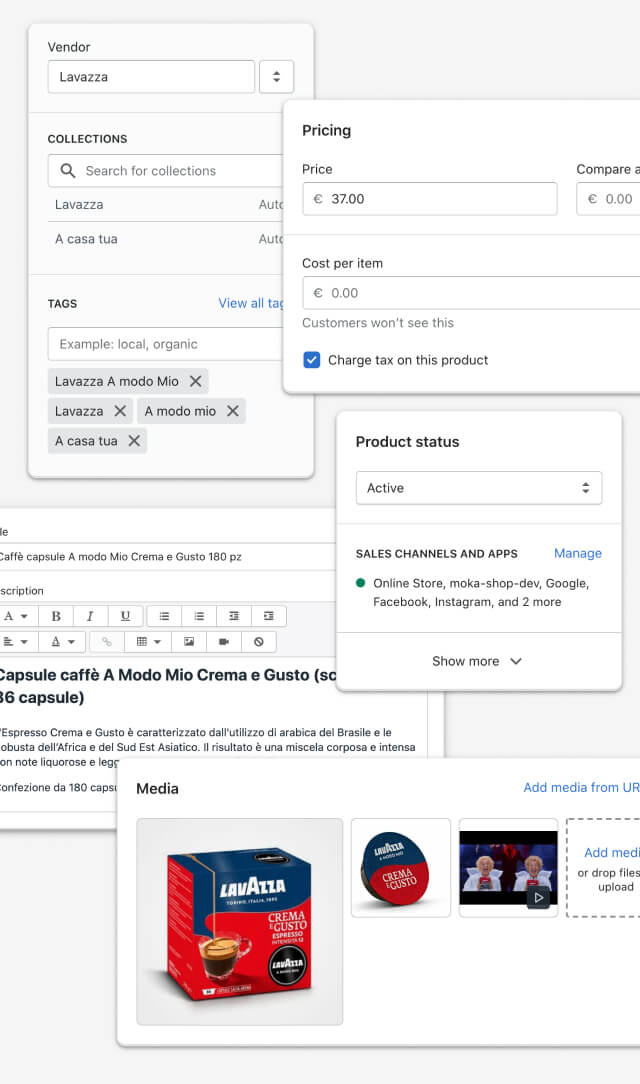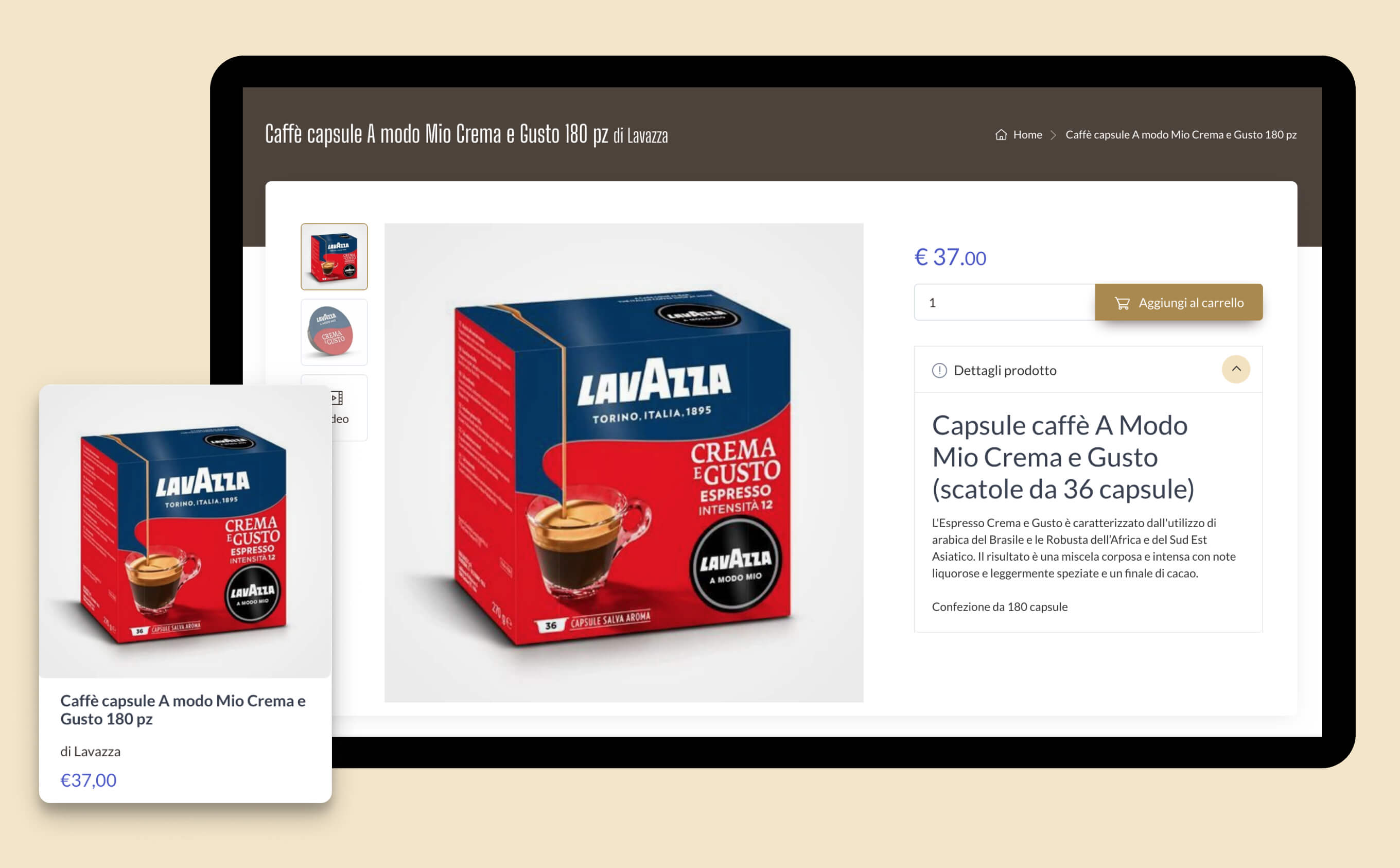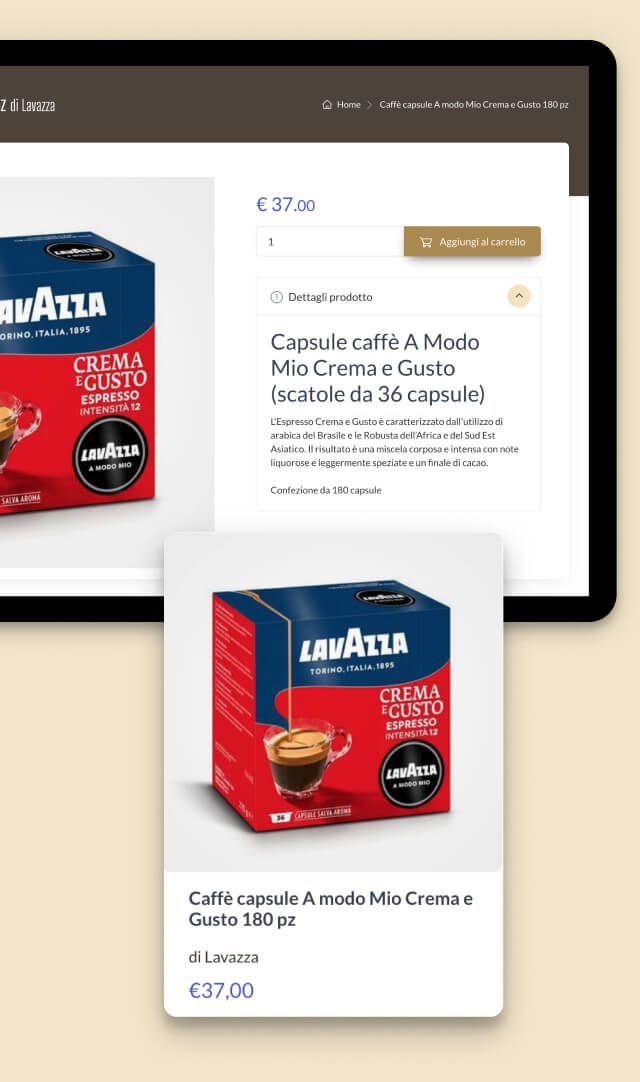 Our Shopify partnership
The site went online in early November, and immediately recorded a large number of conversions with Mokashop's products achieving excellent positioning in Google's top results for the category.
This was achieved thanks to the experience we have garnered in e-commerce management and to our relationship with Shopify, our technological partner and a leading platform in providing online shopping services.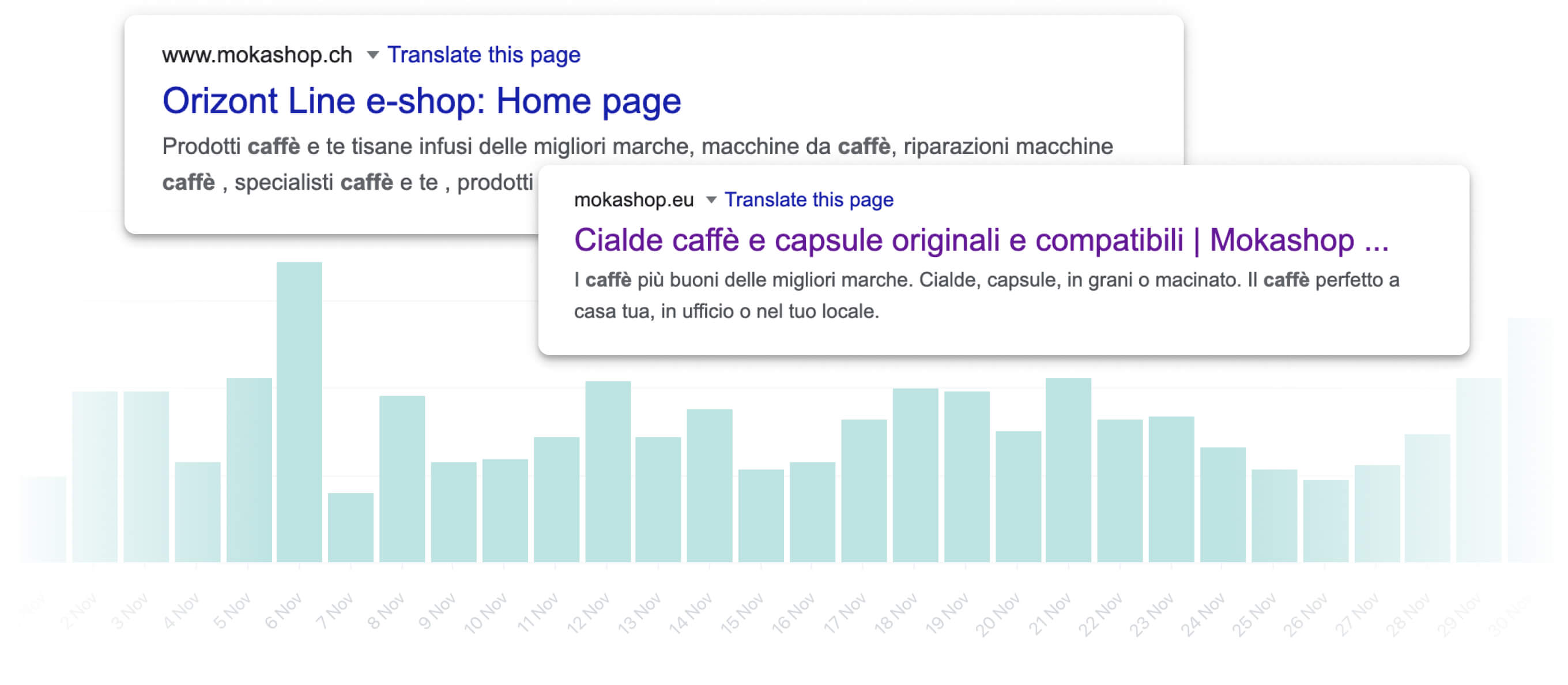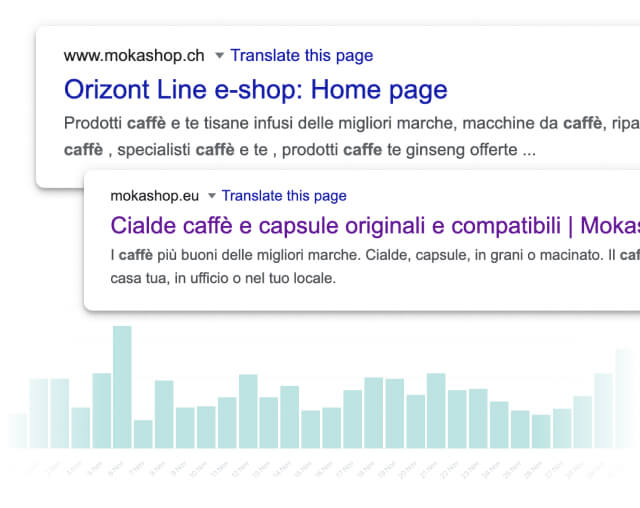 Attractive visuals for distributors
The work also saw the creation of visuals for decorating coffee vending machines supplied to offices and public establishments. The subjects featured images designed to highlight the quality of MokaShop's coffee.
The claim used is a fresh, effective one: "Choose your break", very much on-target with the use of the vending machines, making it appealing to those taking a coffee break at the vending machine.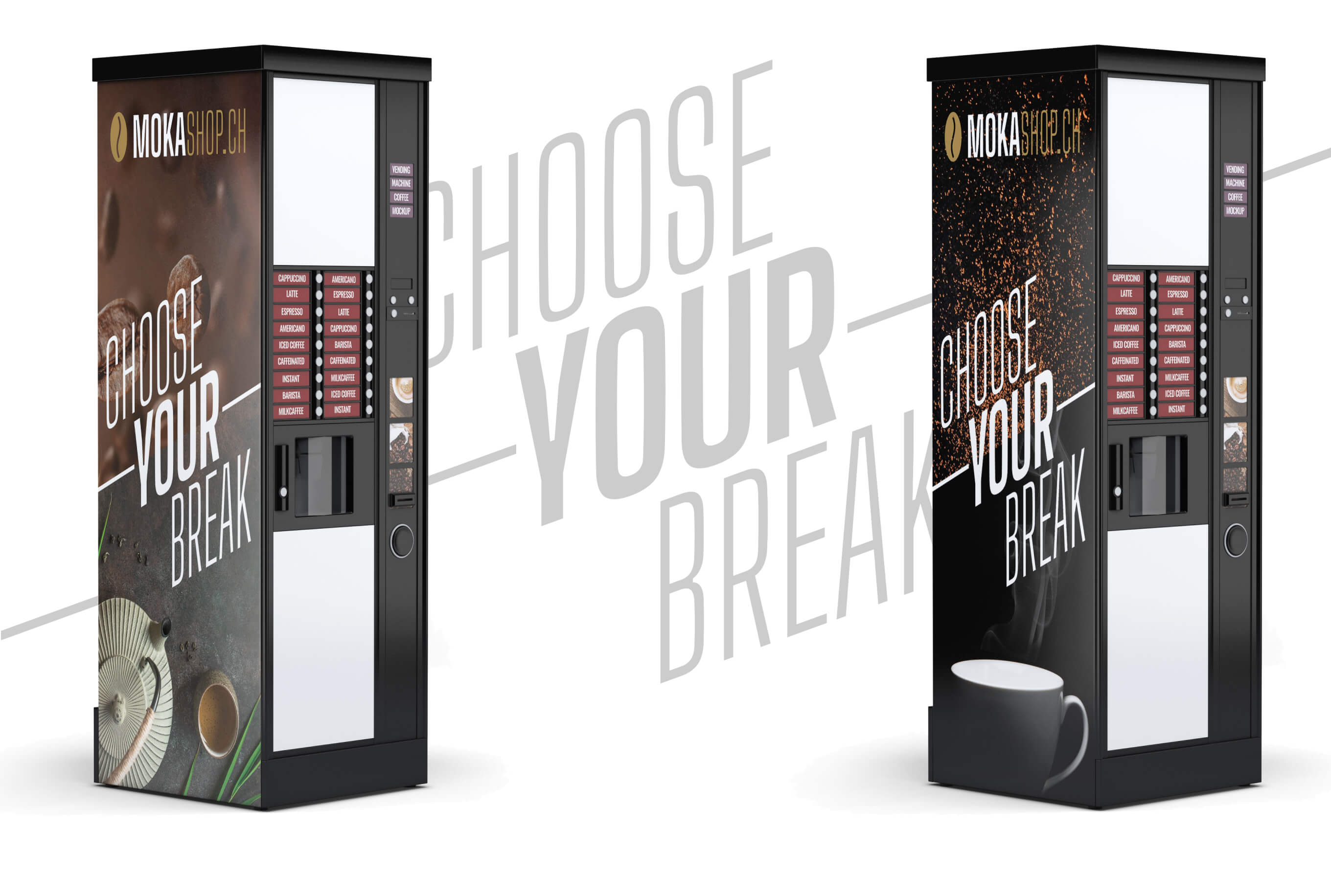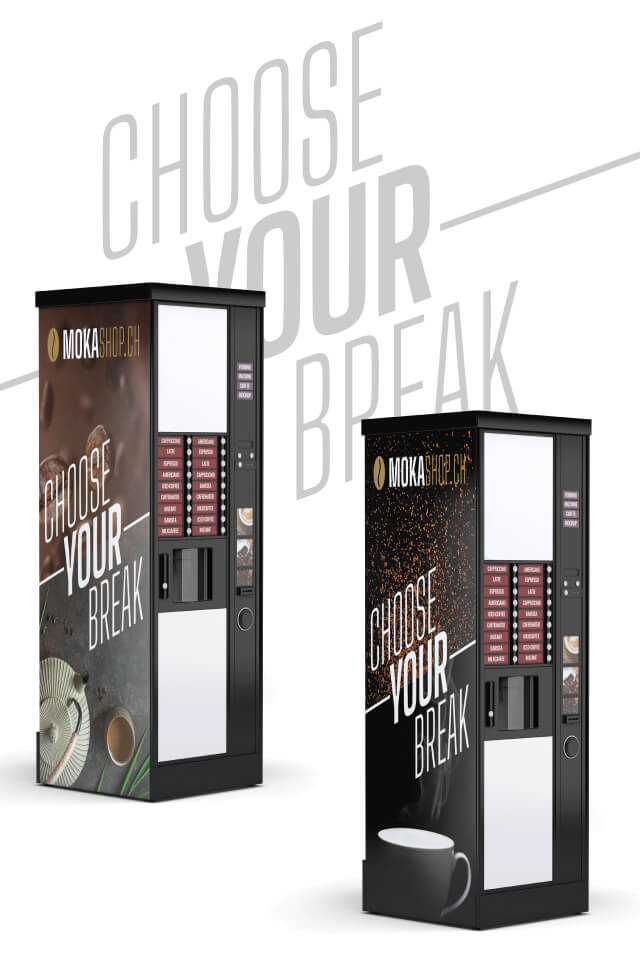 To get to the heart of its target audience, a brand needs a story to tell. We design stories.