Beyond Nature's Protein, Beyond Brand Asset Management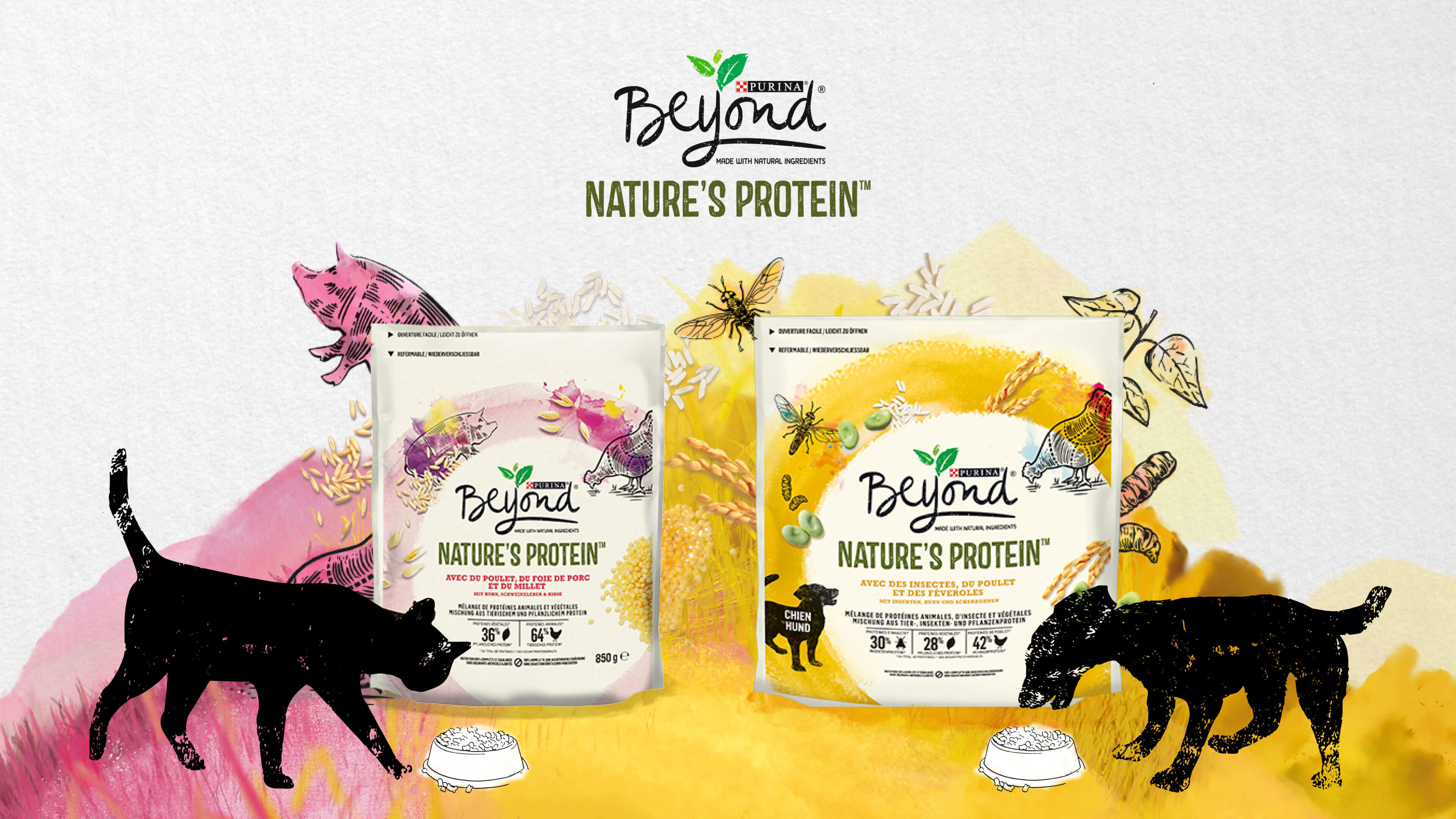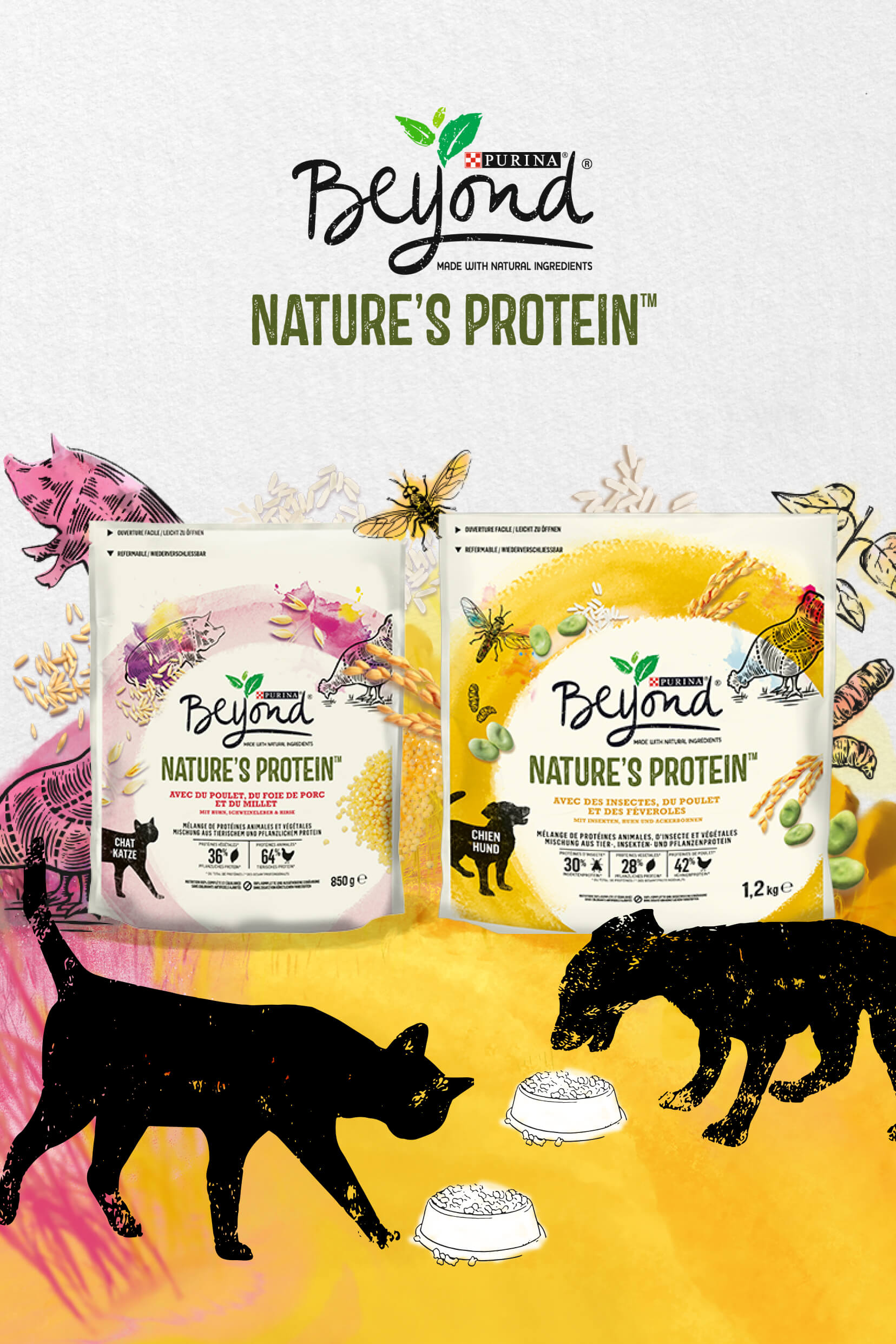 Expertise
Branding, Marketing, Management
Client and Goals
Nestlé is one of the world's largest corporations in the food sector and has been our client for over 10 years. On this occasion we worked with the Swiss company for the Purina sub-brand. The objective was to create graphic assets to be used across all digital, print and in-store channels to launch
the new "Beyond Nature's Protein" product across the global market. To do so, we managed the adaptation of the Key Visuals received from the parent company for the Swiss market, in the three national languages and in English.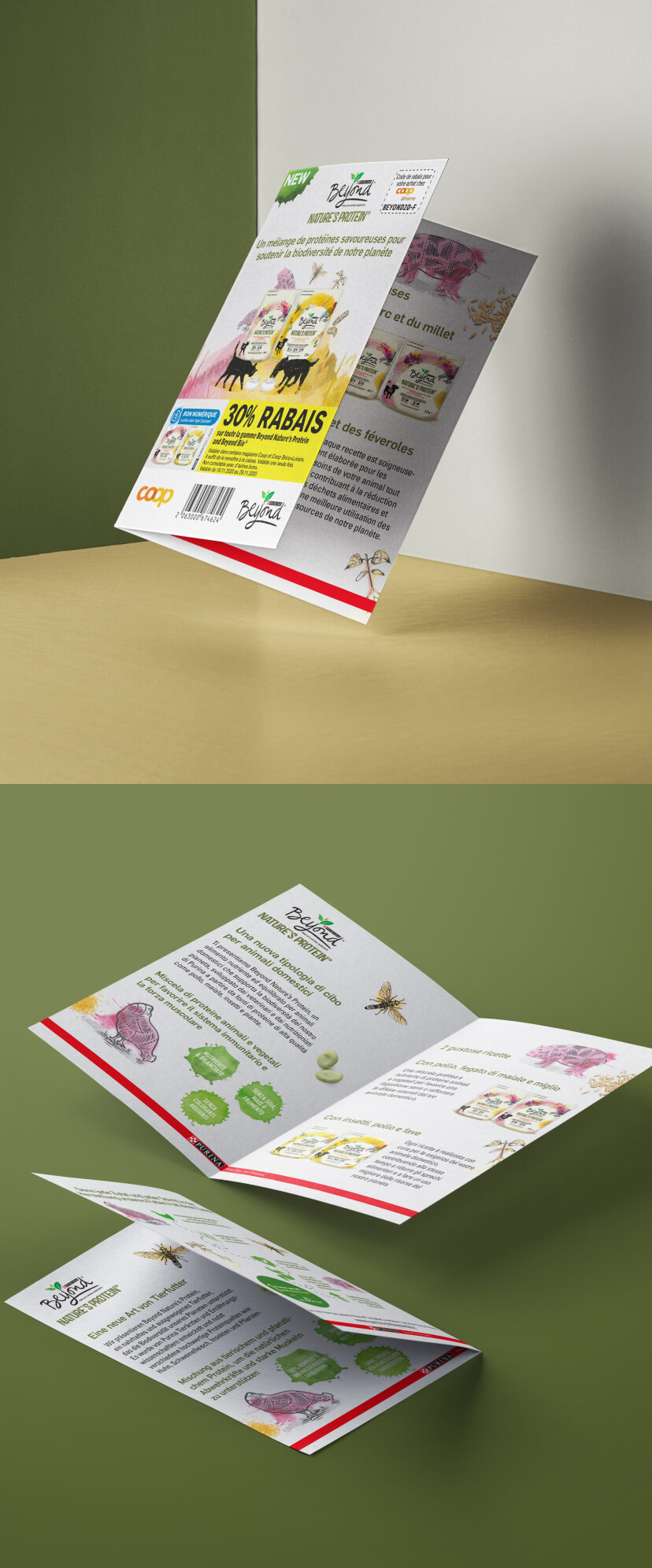 The same Key Visual for different online and offline media
The main point to the success of the project was the need to adapt the Key Visuals received from the creative agency in such a way that they were perfectly consistent with the Corporate Brand Identity and that they did not show any discrepancies in the different formats used, whether digital, print or in-store.
The assets created also had to be adapted to the Swiss market, so that they could be correctly received by the target of potential buyers.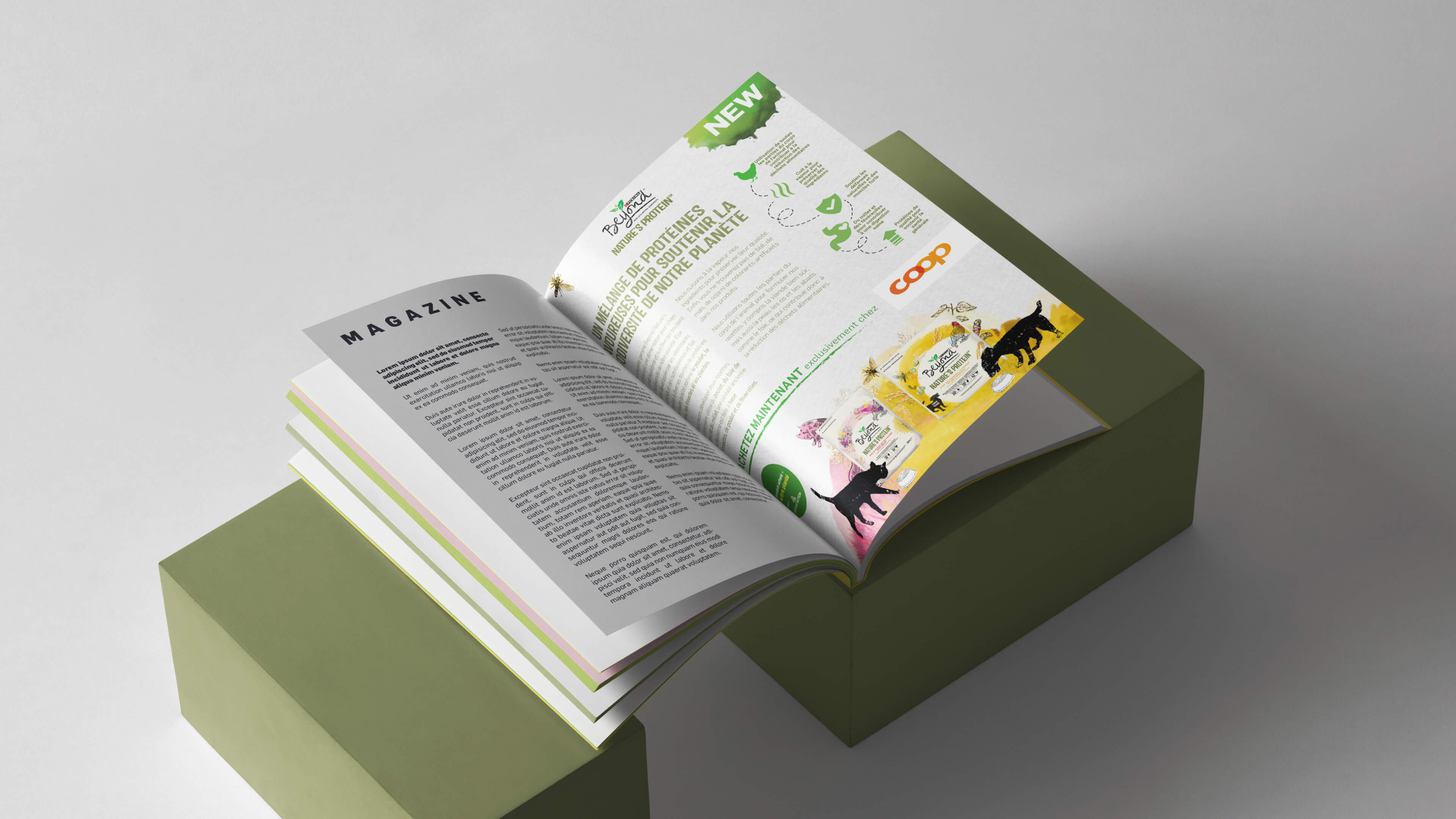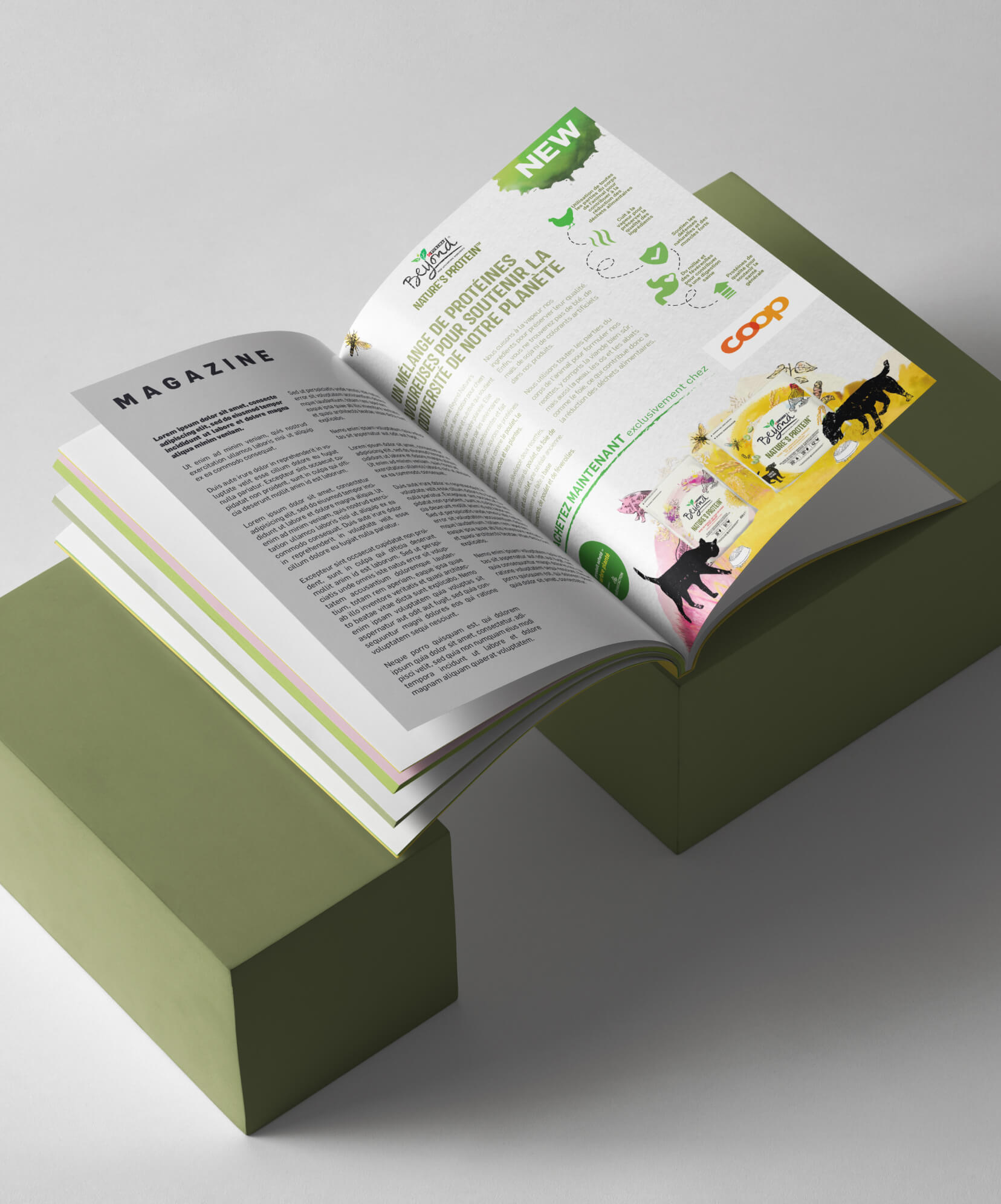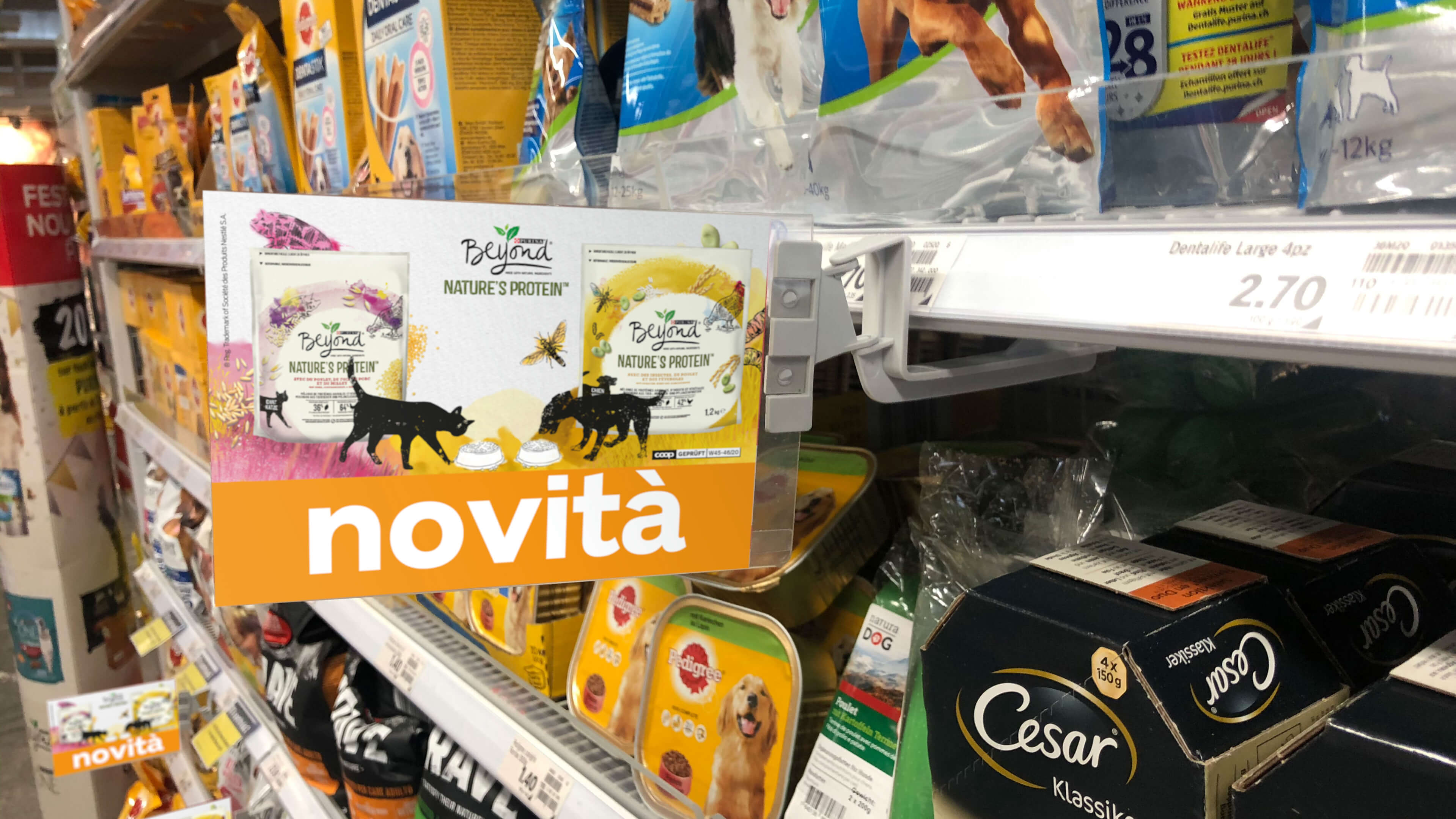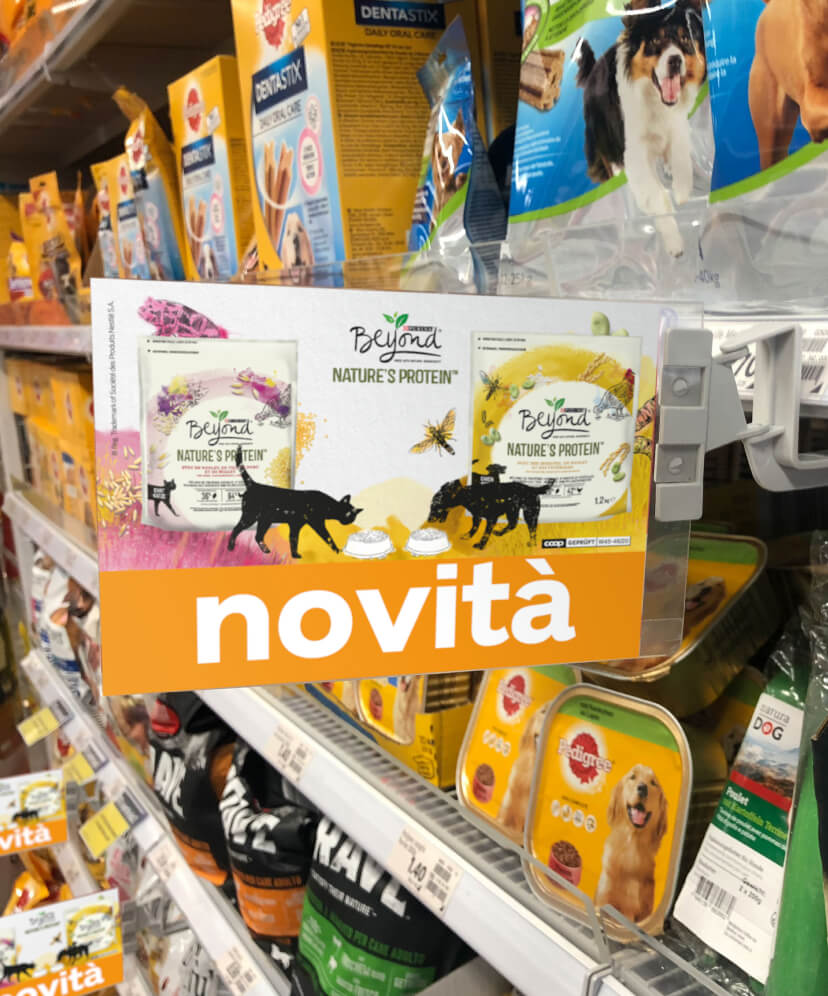 Brochures, Magazines and in-store
Nestlé has always been careful to embrace all media that are able to give the right visibility to its products, carefully selecting targets based on the different User Personas and proposing appropriate creativity to achieve the objective. In this sense great importance has been placed in the development of offline media, both print and in-store.
Advertising for various trade magazines, Leaflets and Brochures, as well as signs and nameplates for points of sale: the assets proposed were different but all oriented towards the same objective and perfectly consistent with the Brand Identity of the multinational company.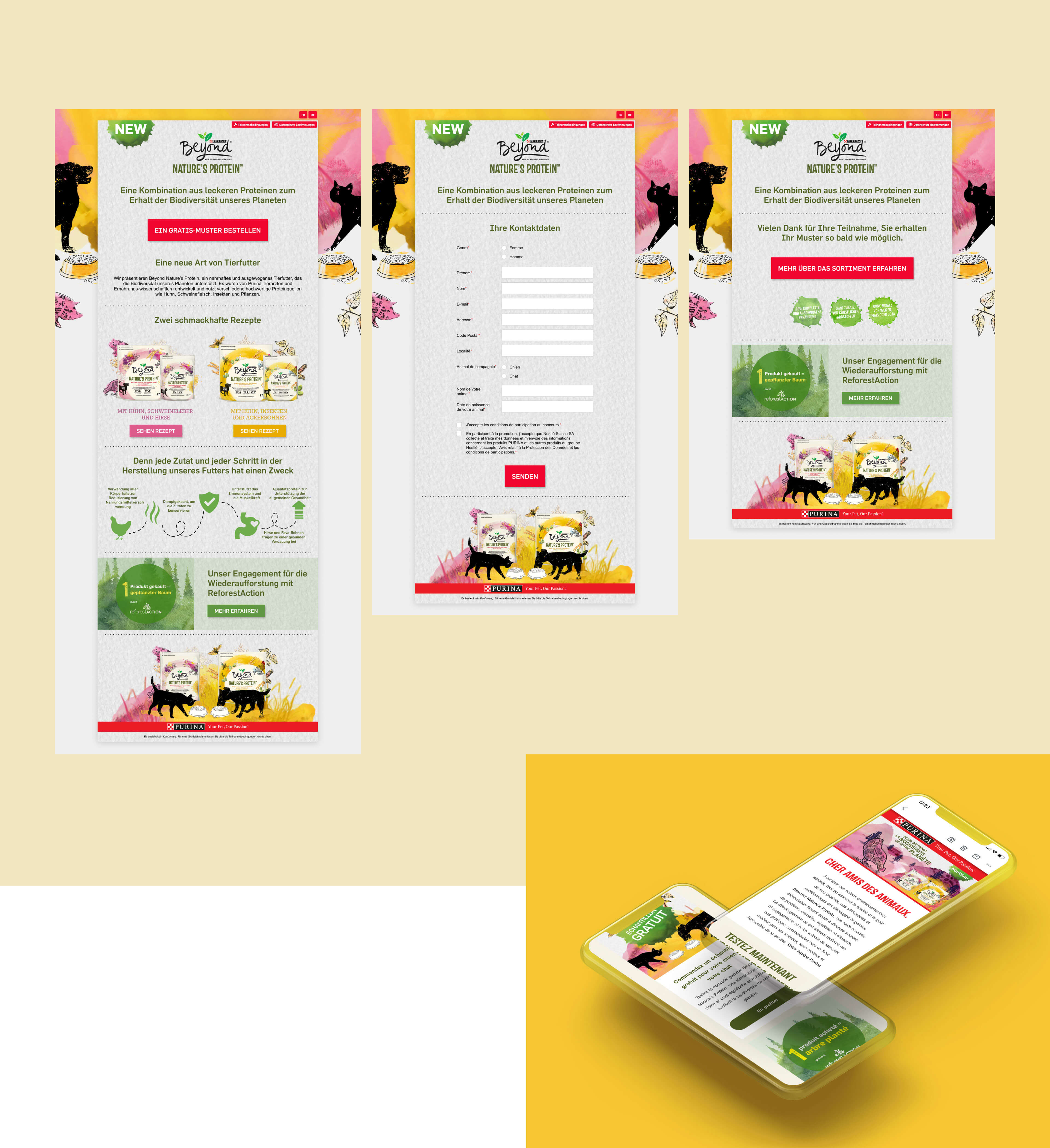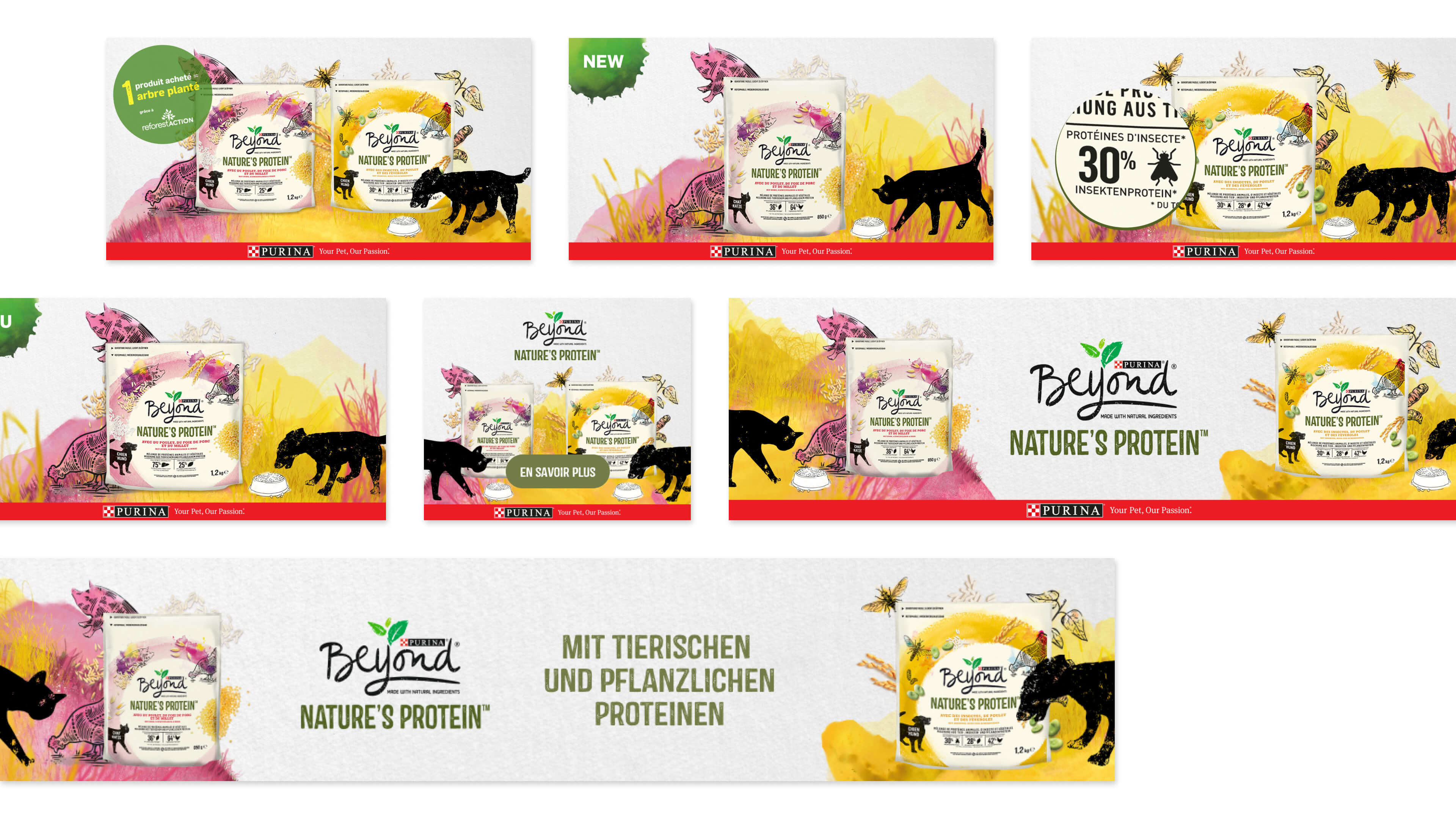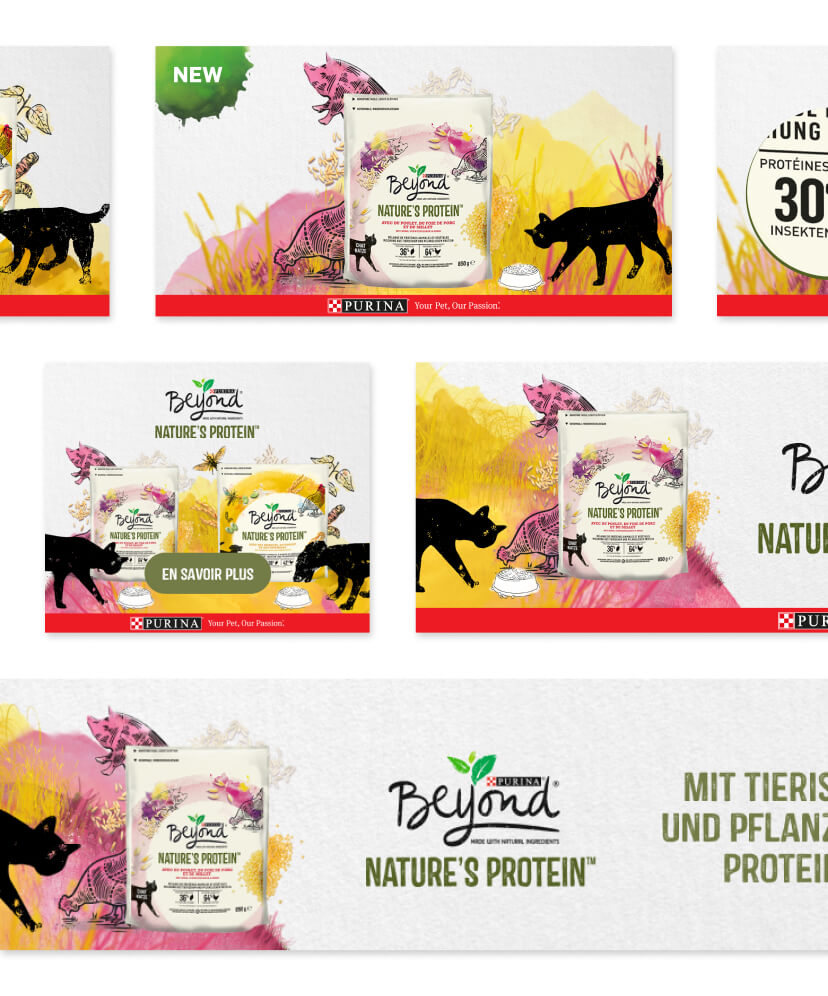 Newsletters, landing pages and banners
If for a multinational company like Nestlé the offline presence of its brand is important, the same must be said of the digital part, which is able to propose Beyond products more easily to an audience of potential buyers, including younger people.
Landing Pages, Newsletters and Banners: the adaptation of these online supports for Awareness and Lead Generation campaigns required a thorough study of the most performing recipients and formats.
Four languages, one message
In order to complete the asset pool to be adapted to the Guidelines for the launch of the Purina Beyond Nature's Protein campaign, videos were also produced in the three national languages plus English. The linguistic aspect was particularly important in this project: the texts in Italian, German, French and English for the various offline or online media were in fact created by different professionals, as were the spoken words in the videos.
This aspect involved an important coordination and management activity that led to a result that was appreciated both by the client and by the various agencies with which we collaborated.
To get to the heart of its target audience, a brand needs a story to tell. We design stories.