A Workshop on Content Marketing for CORSI
CORSI-Società cooperativa per la radiotelevisione svizzera di lingua italiana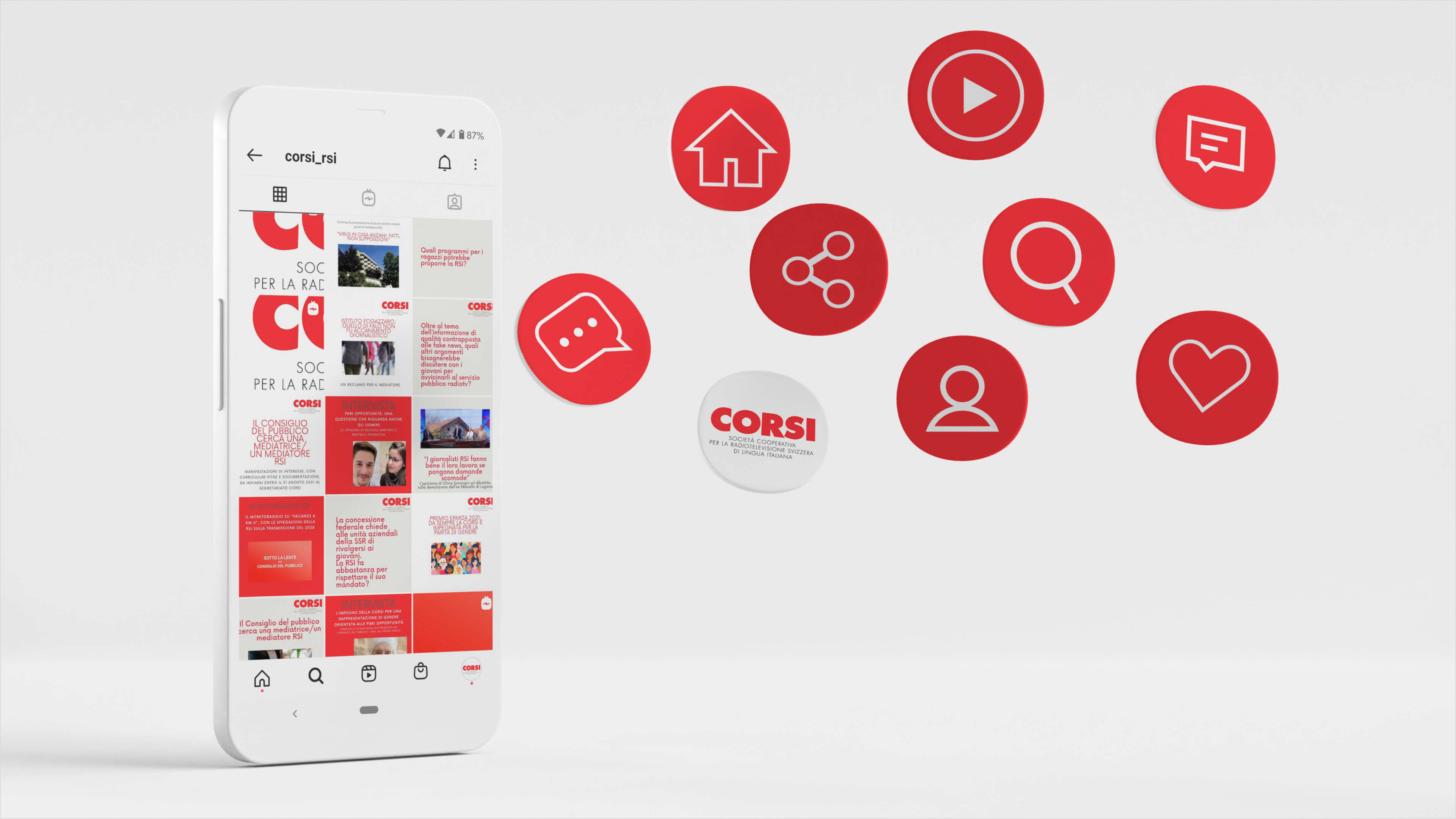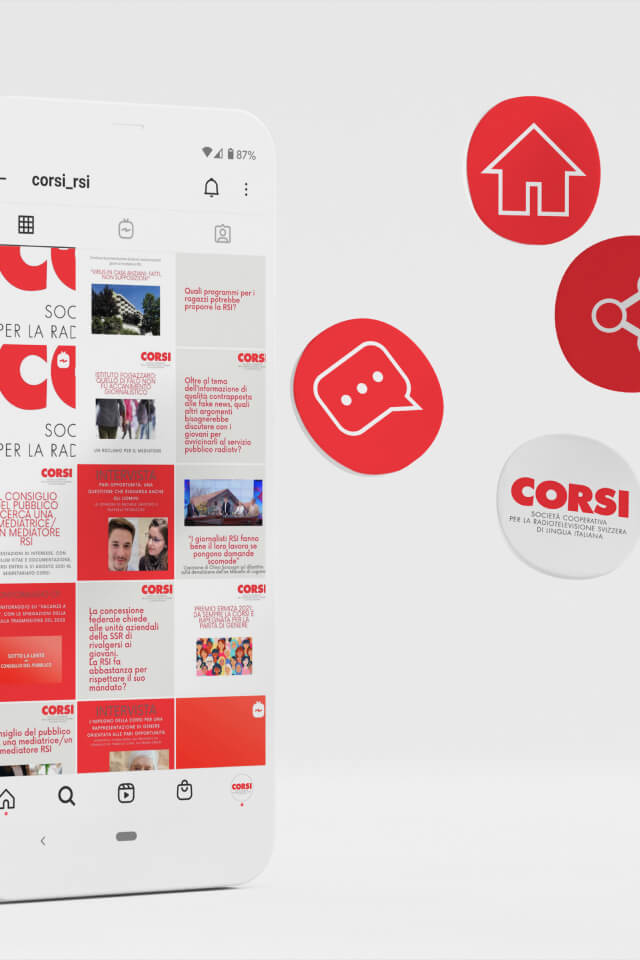 The Client
CORSI is the cooperative society for Italian-speaking Swiss radio and television and has the role of criticising and monitoring RSI, but also of promoting and establishing public service media in Italian-speaking Switzerland.
A difficult message to communicate, a multifaceted identity to be told in all its nuances, which prompted them to ask us for help.
We thought of a Workshop to help the CORSI Communication Team to make the most of all the Touchpoints linked to their activities.

Among the main objectives of the operation, a new way to communicate CORSI's Mission, but also the need to acquire a younger audience by researching topics and strategies to bring children closer to a world that in the common imagination belongs to adults.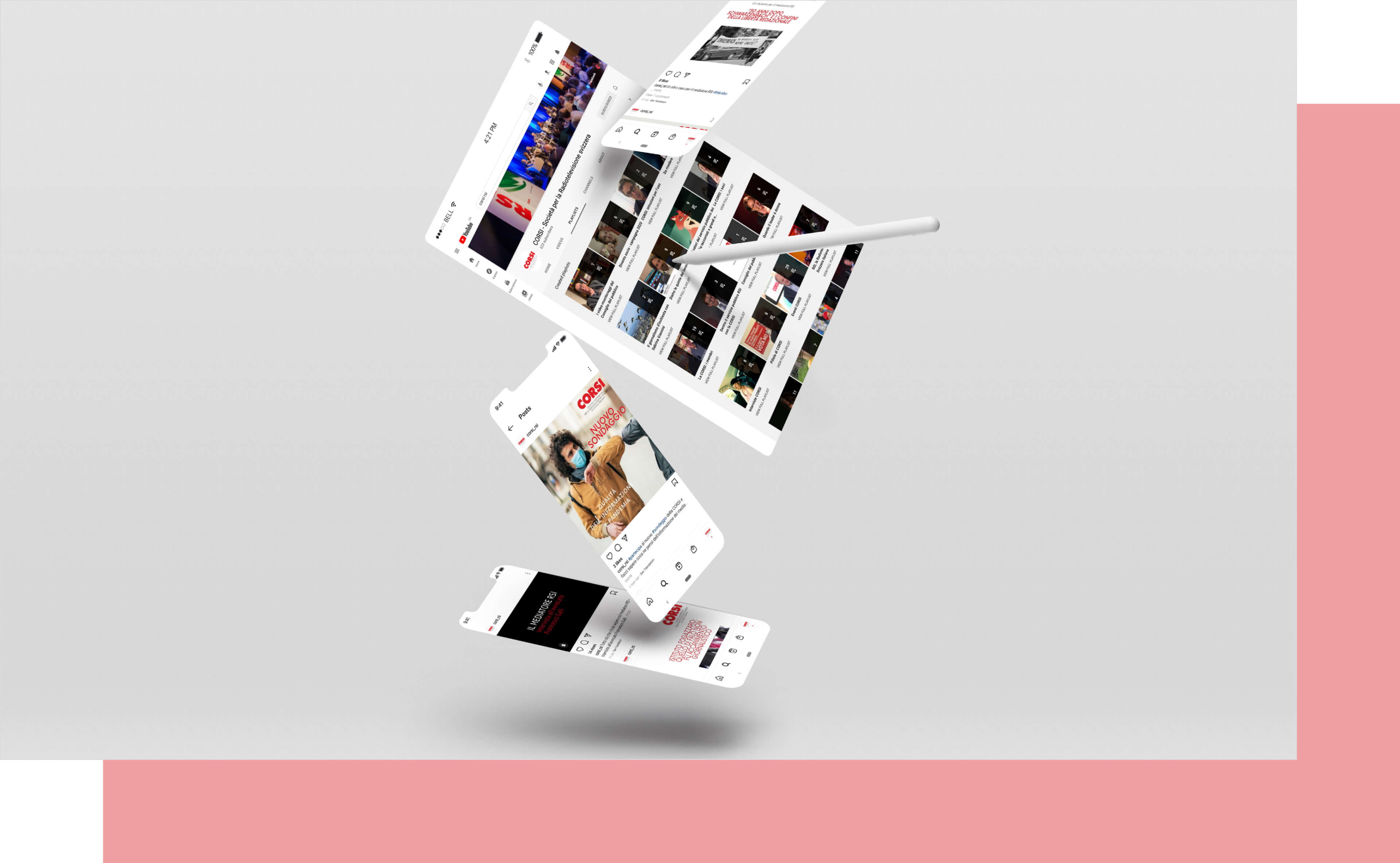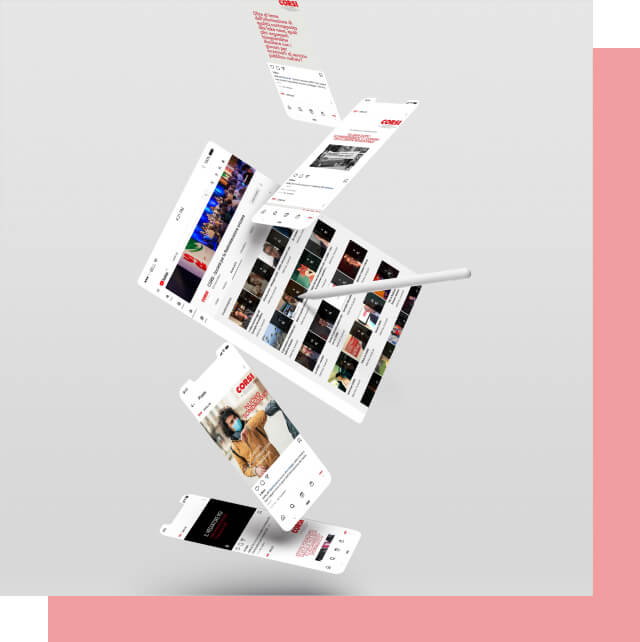 The Workshop
Following CORSI's requests, we organised a 12-hour workshop, divided into three mornings of Full-Immersion and three respective Pillar topics.
The first meeting was a real introduction to Digital Marketing and the setting up of a strategy, the second was entirely dedicated to content (Blog, website, Newsletter and Social Media), while the last Round focused on data analysis and how to use the information acquired.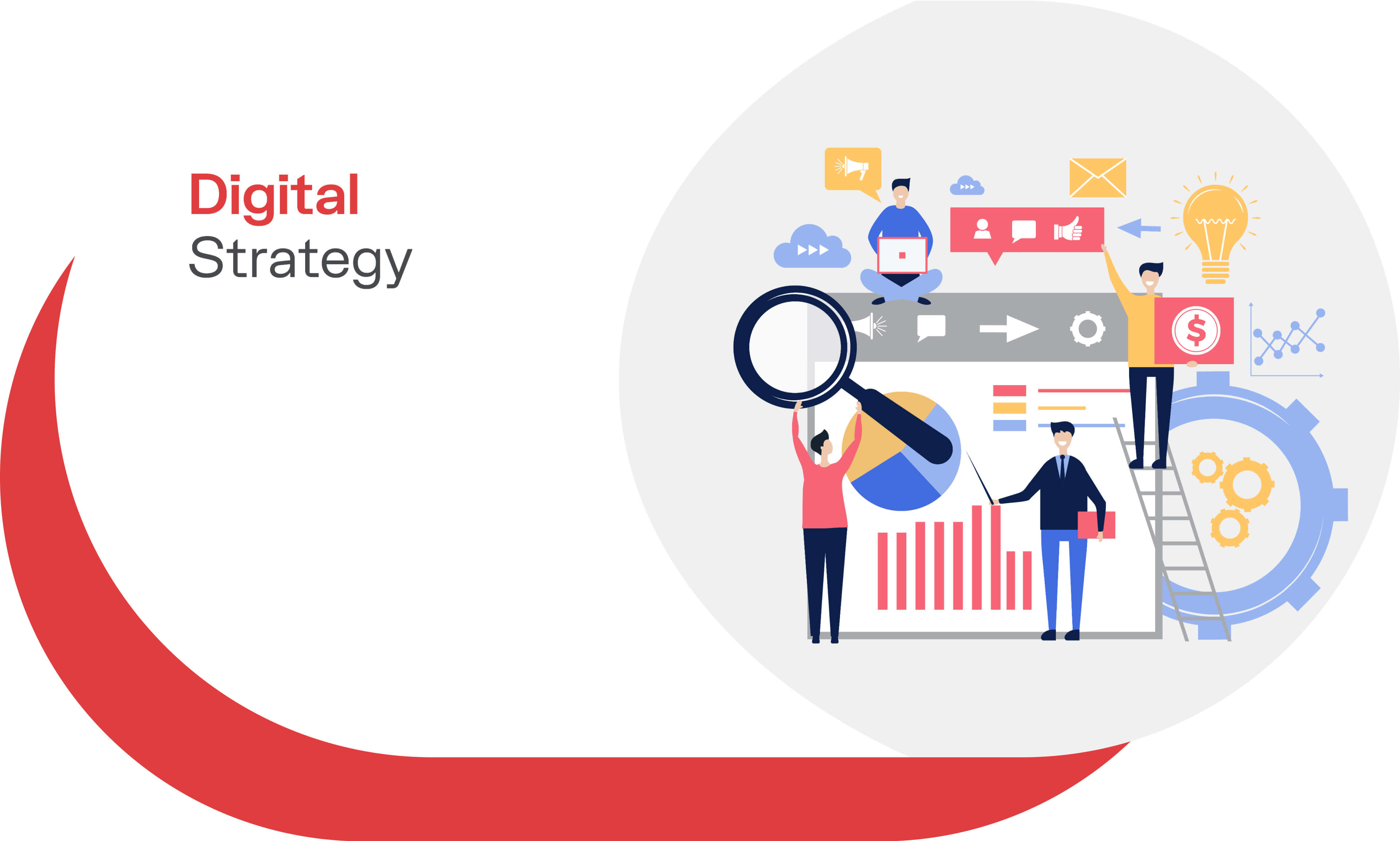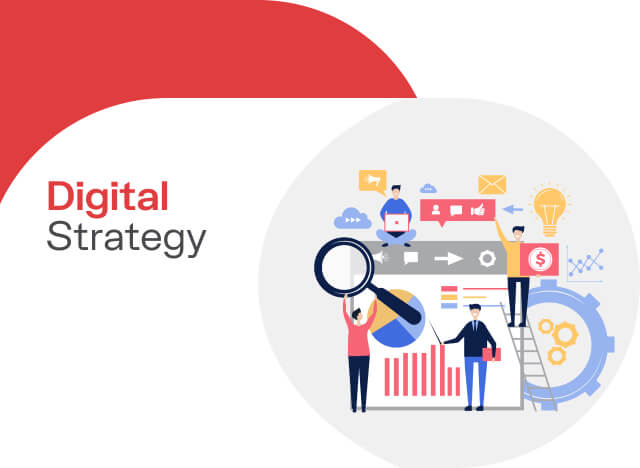 The fundamentals of a Digital Strategy
What is a Digital Strategy? How do you identify the target audience of a brand? How to set goals?

When starting a workshop, it is always important to discuss with the client the perception they have of their brand. Before setting goals and identifying the new Target, we defined with the Team what could be the User Personas and the critical points in the Brand communication.
Secondly, we moved on to the tools to be used to implement an effective Digital Strategy: the right platforms to exploit, the measurement of KPIs, the analysis of competitors and an overview of the performance obtained so far.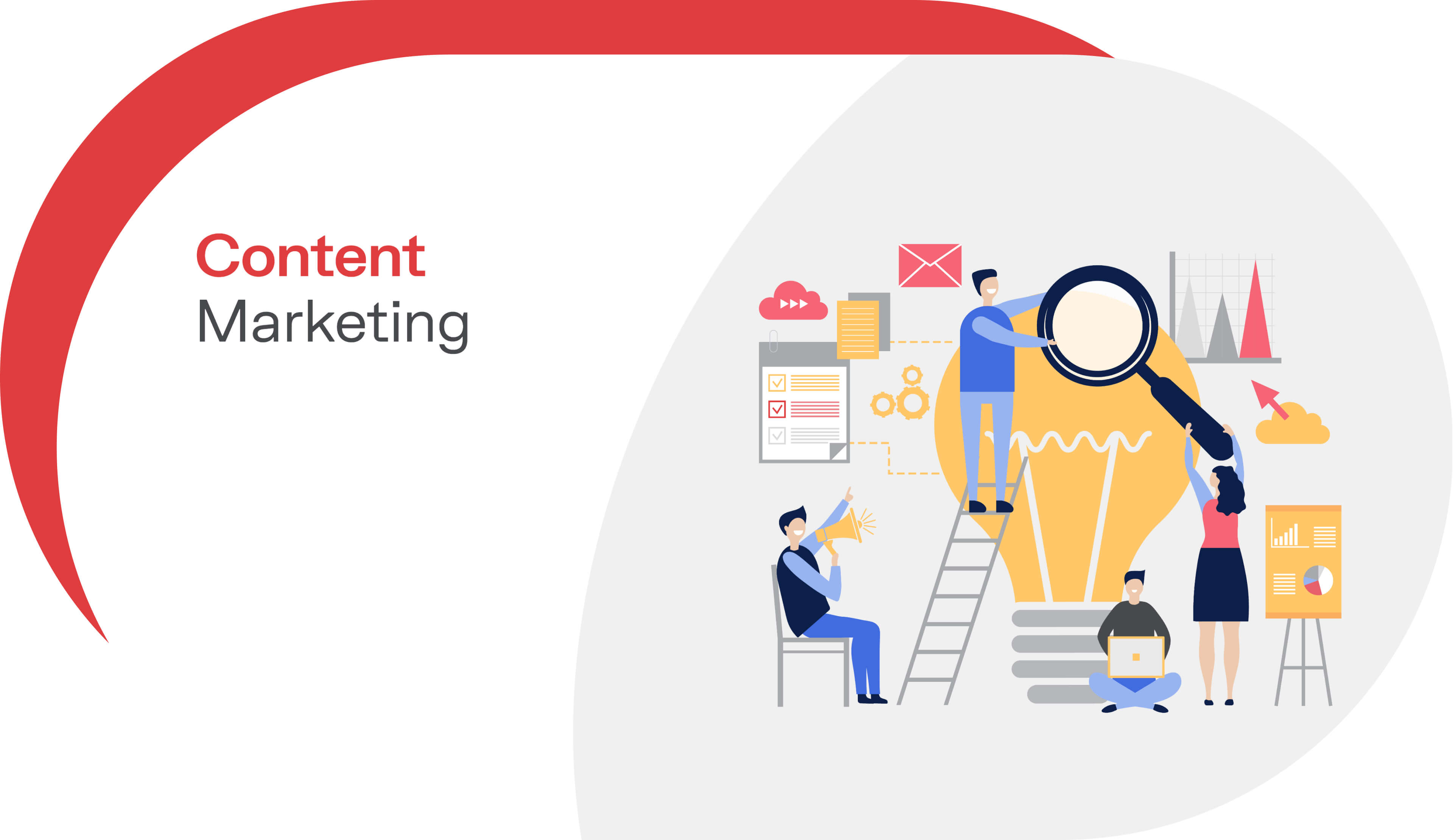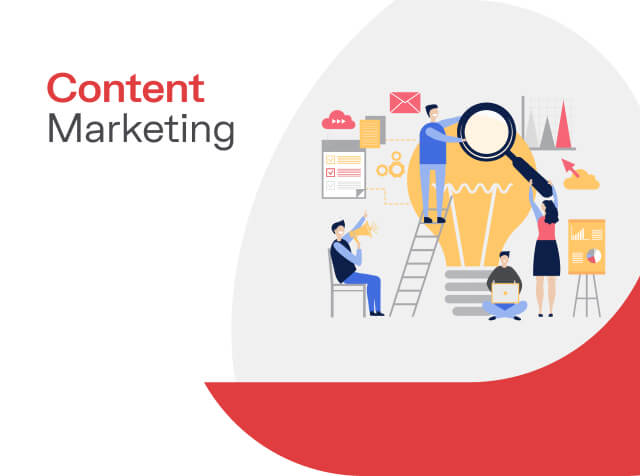 Content is King
Content Marketing is at the heart of a communication strategy. Content is the fil rouge that links all the touchpoints of a Brand and it is essential to establish a coherent Tone of Voice with which to communicate a Mission, a Vision and all the necessary information. CORSI communicates mainly on its website but not excluding social media (Instagram, YouTube and Facebook) and newsletters.

We shared with them a series of suggestions, Best Practices, tools and ideas for the creation of new, more performing and goal-oriented formats that we set during the first meeting and that concern both organic results and any paid campaigns.
At Ander Group we do Performance Branding so, at this stage, it was also important to share tips related to the world of Branding, for example, how to create a visual identity on social media or which personalised hashtags to use.

The results were surprising, the CORSI team appreciated our ideas and immediately started to create new content, giving the Brand a completely renewed image.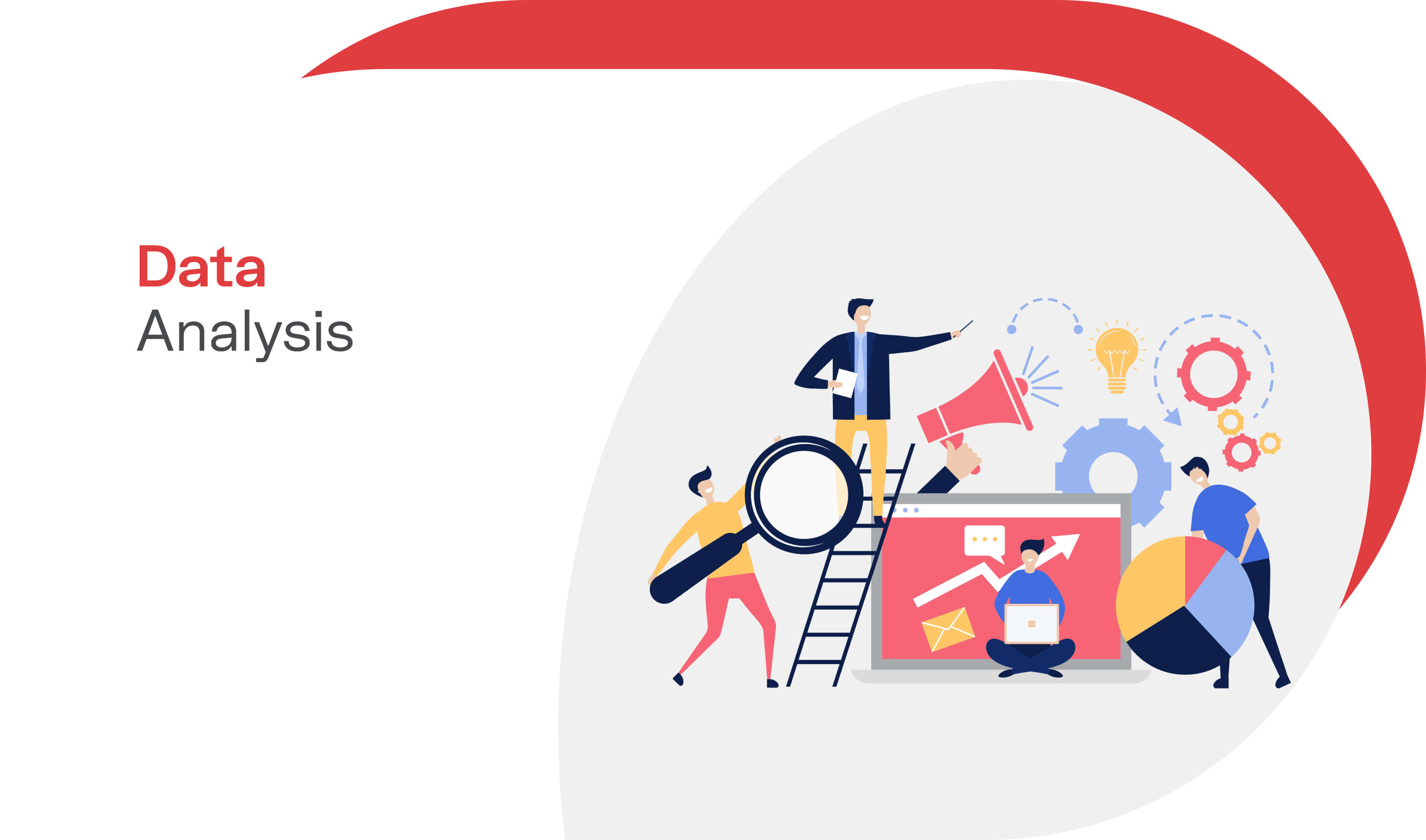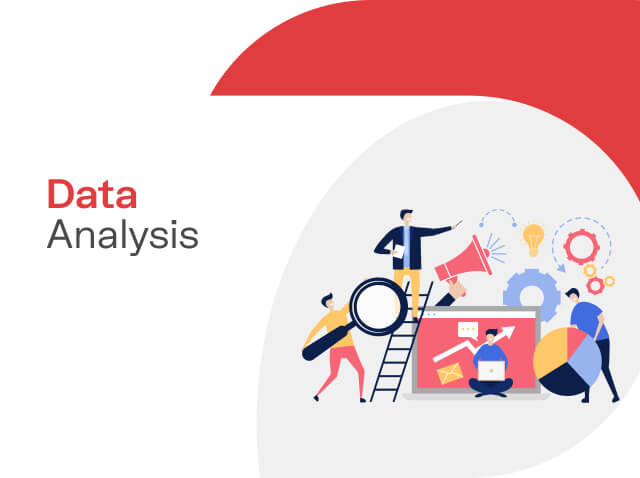 The relevance of data
When we introduce our clients to data analysis, we are always keen to emphasise one particular message: numbers are objective and allow us to eliminate any bias. Of course, you don't have to set aside your intuitions completely, but a well-structured Dashboard is always stronger than an "in my opinion". From Social Media analytics to creating a Dashboard on Google Data Studio, to monitoring SEO performance and heat maps.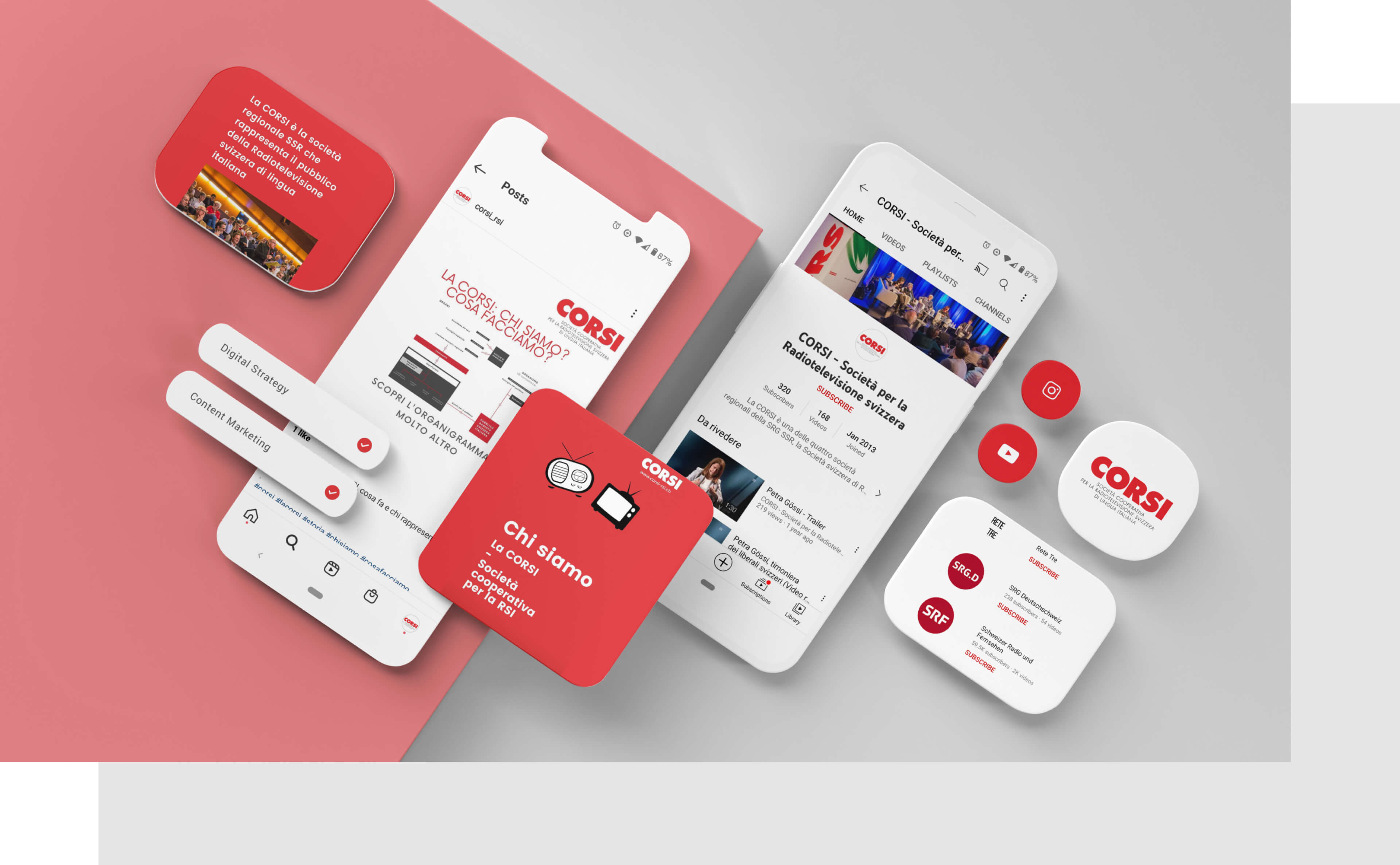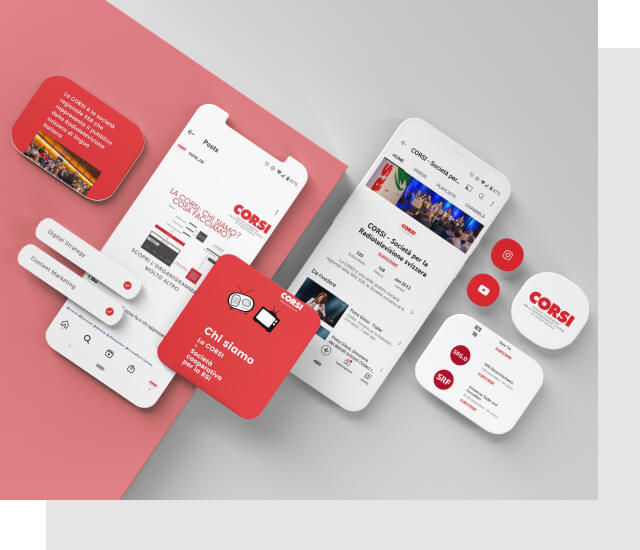 Empowering Clients: our Mission
Although our intervention was very specific and short-lived, we are very pleased with how CORSI took advantage of our methodology, using suggestions and guidelines for new and renewed planning.
The change in content strategy was immediate and effective and the results improved.
Testimonials:
"We contacted Ander Group inspired by the positive experience of other clients. Above all, we wanted to improve our results on the web (website and social media), a complex and constantly evolving field in which it is important but challenging to keep up to date. The three workshops we attended were intense, useful to focus on our needs and full of practical advice to optimise CORSI's image and visibility.

We have already implemented some of the tips we received and are working to put the rest to use. The tips received on online performance are being well integrated into a broader communication strategy that CORSI is working on. It's an evolving process and we hope to reap the benefits in the medium to long term".
Giorgia & Veronica- CORSI Team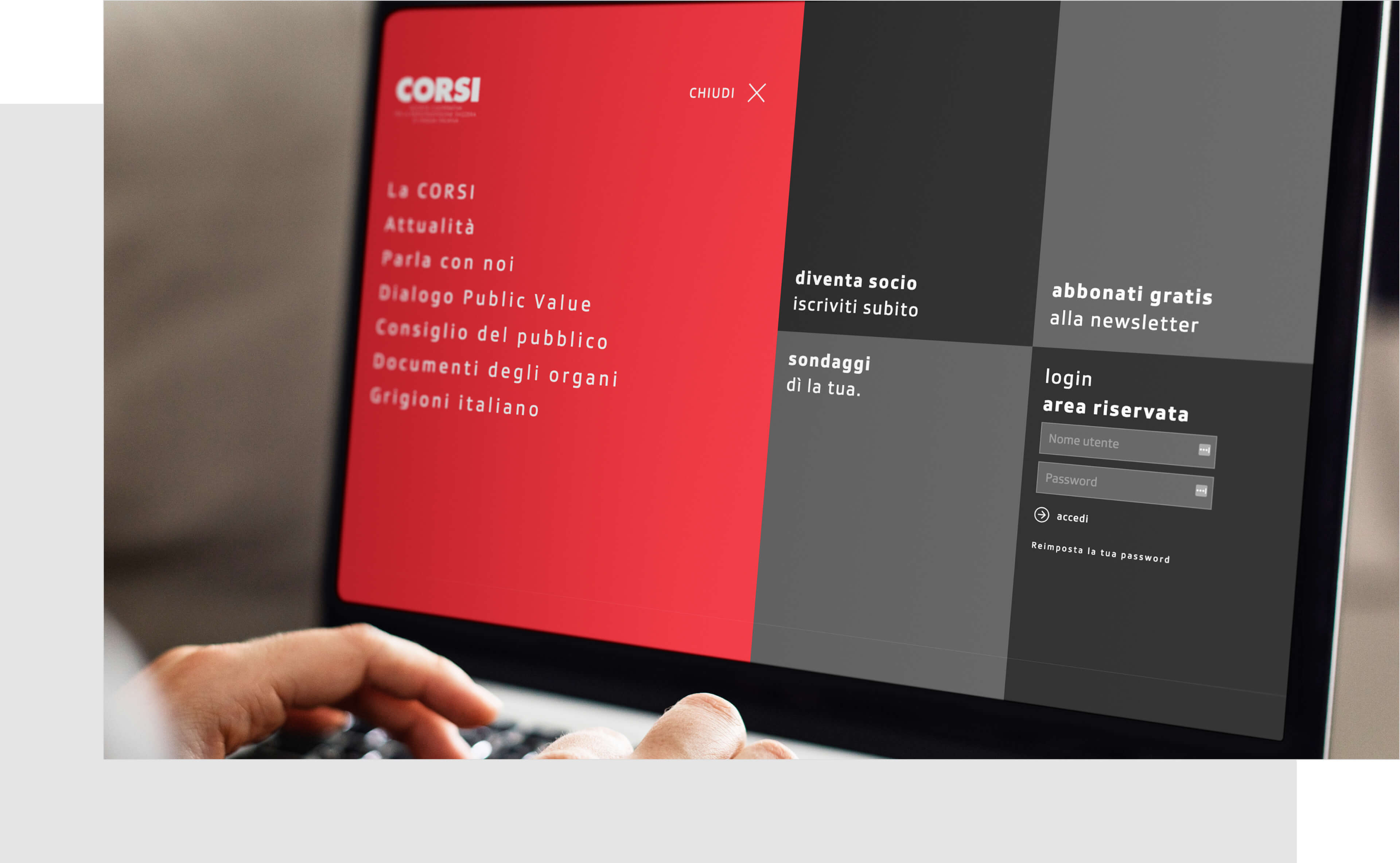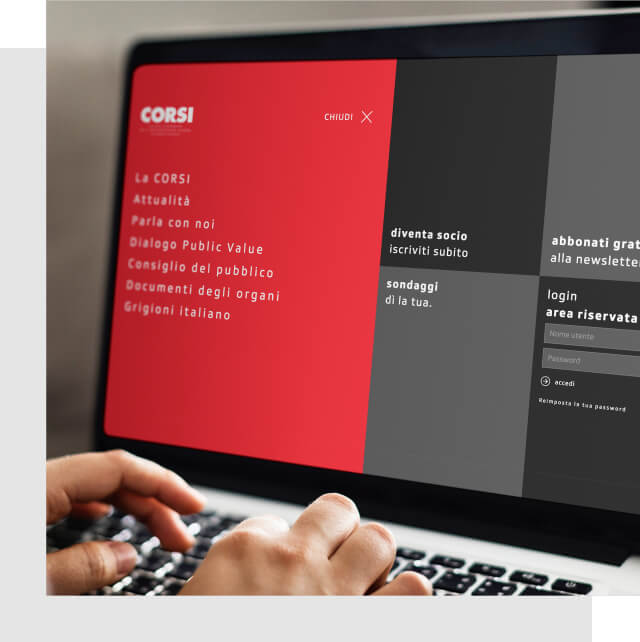 To reach the heart of its target audience, a brand needs a story to tell. We design stories.