A site to support deserving students
Einstein Higher Edu Solutions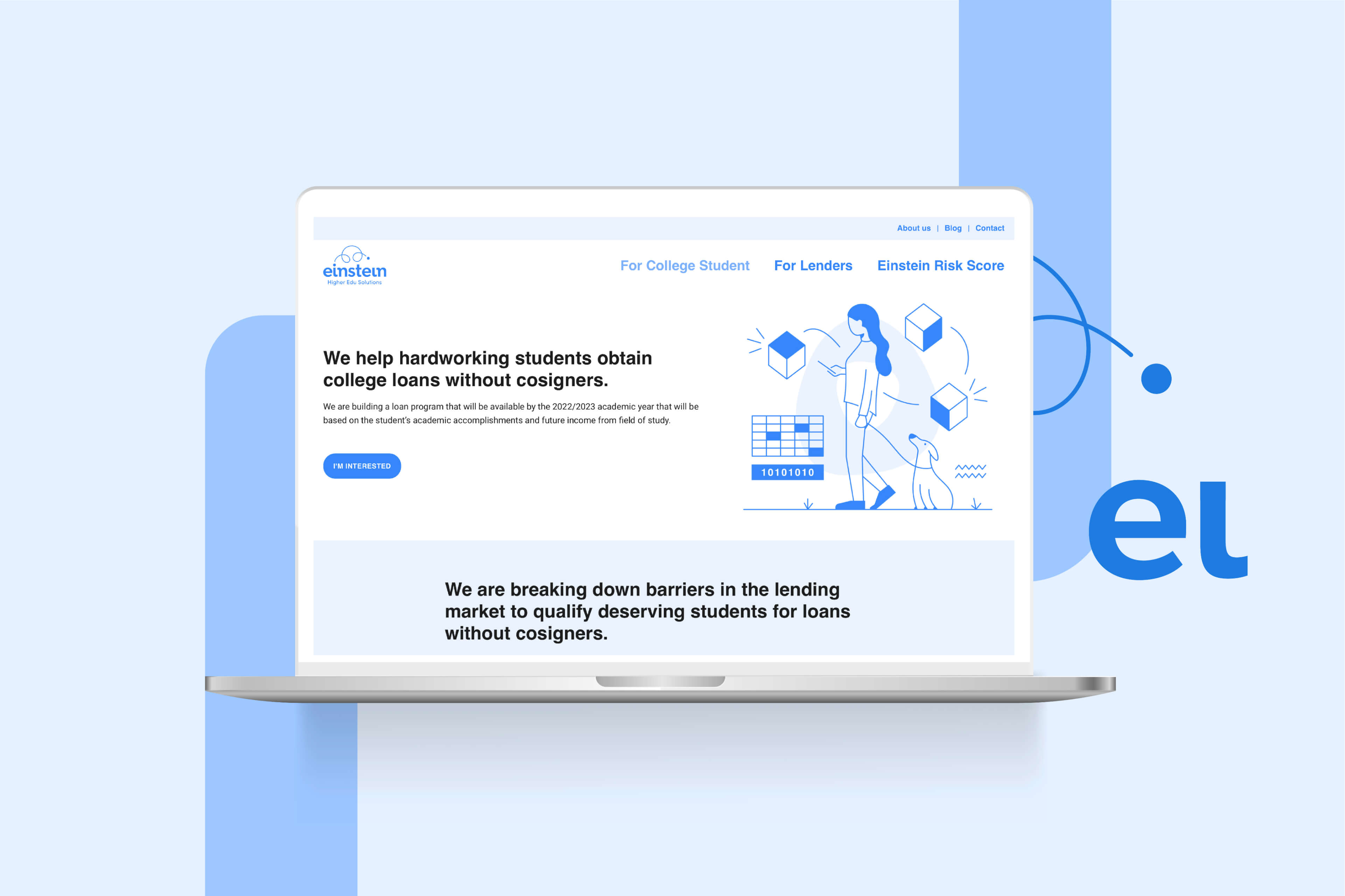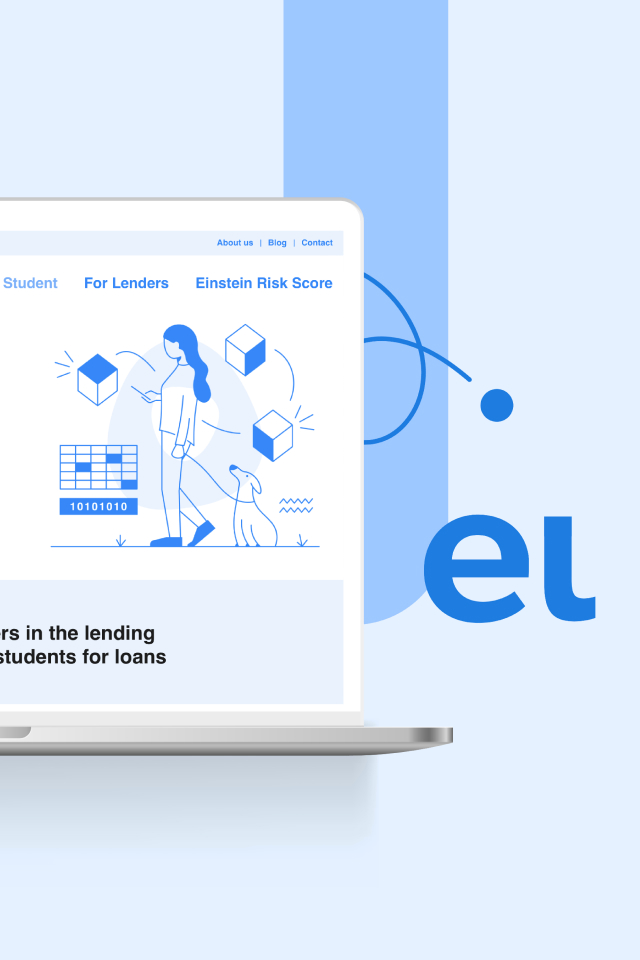 Client
Einstein Higher Edu Solutions
Our Approach
Design, UX, Communication
The client
Einstein Higher Edu Solutions is a US-based organisation that provides a student-based risk scoring service for lenders to make college loans to students without reliance on a parent co-signer. It also connects students in need of college funding to lenders.
The request started with the need to create a new, coherent and recognisable visual identity and gradually evolved towards the creation of a digital ecosystem that could contain and manage all the Touchpoints.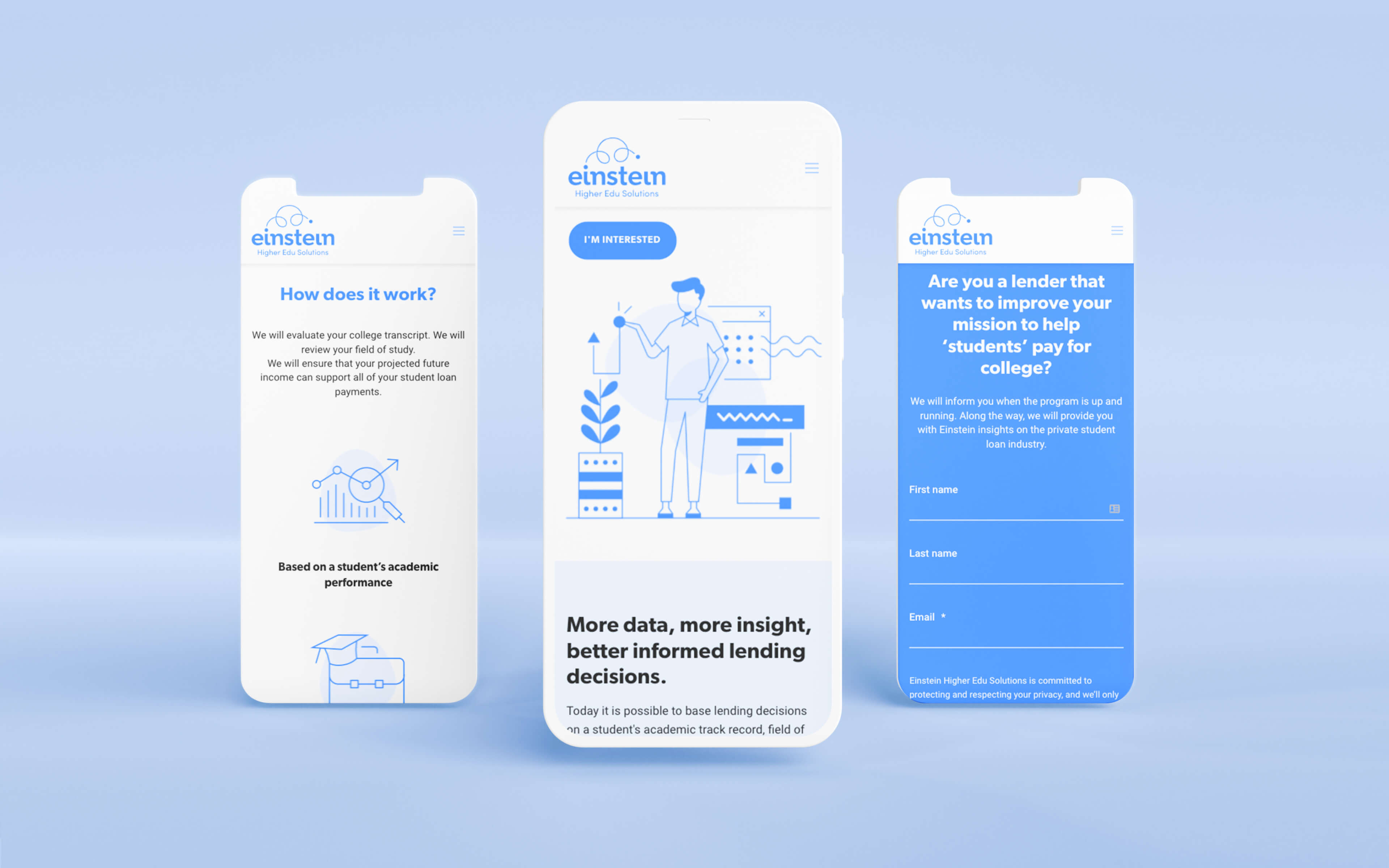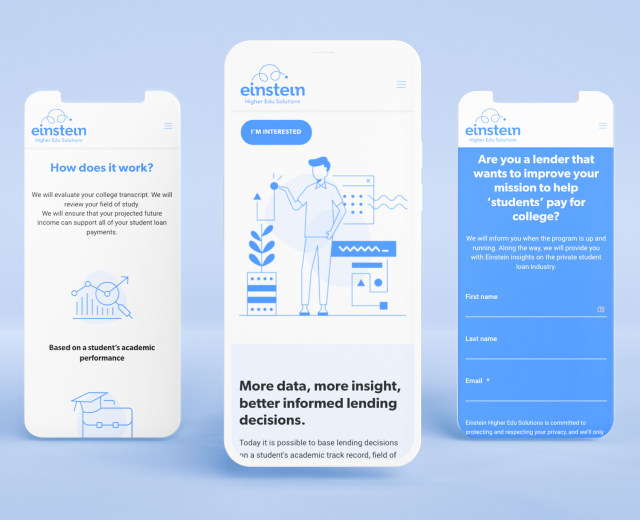 A logo to highlight the purpose
Einstein Higher Edu Solutions needed a visual design to highlight its positioning within the education system. The logo brings together three key elements: Albert Einstein's famous hair, a human brain to symbolise the desire to learn, and the tortuous path that many deserving but disadvantaged students must take to access an excellent education.
The choice of the colour blue is associated with intuition, imagination and inspiration. It also represents meanings of depth, trust, loyalty, sincerity, wisdom, confidence, stability and intelligence.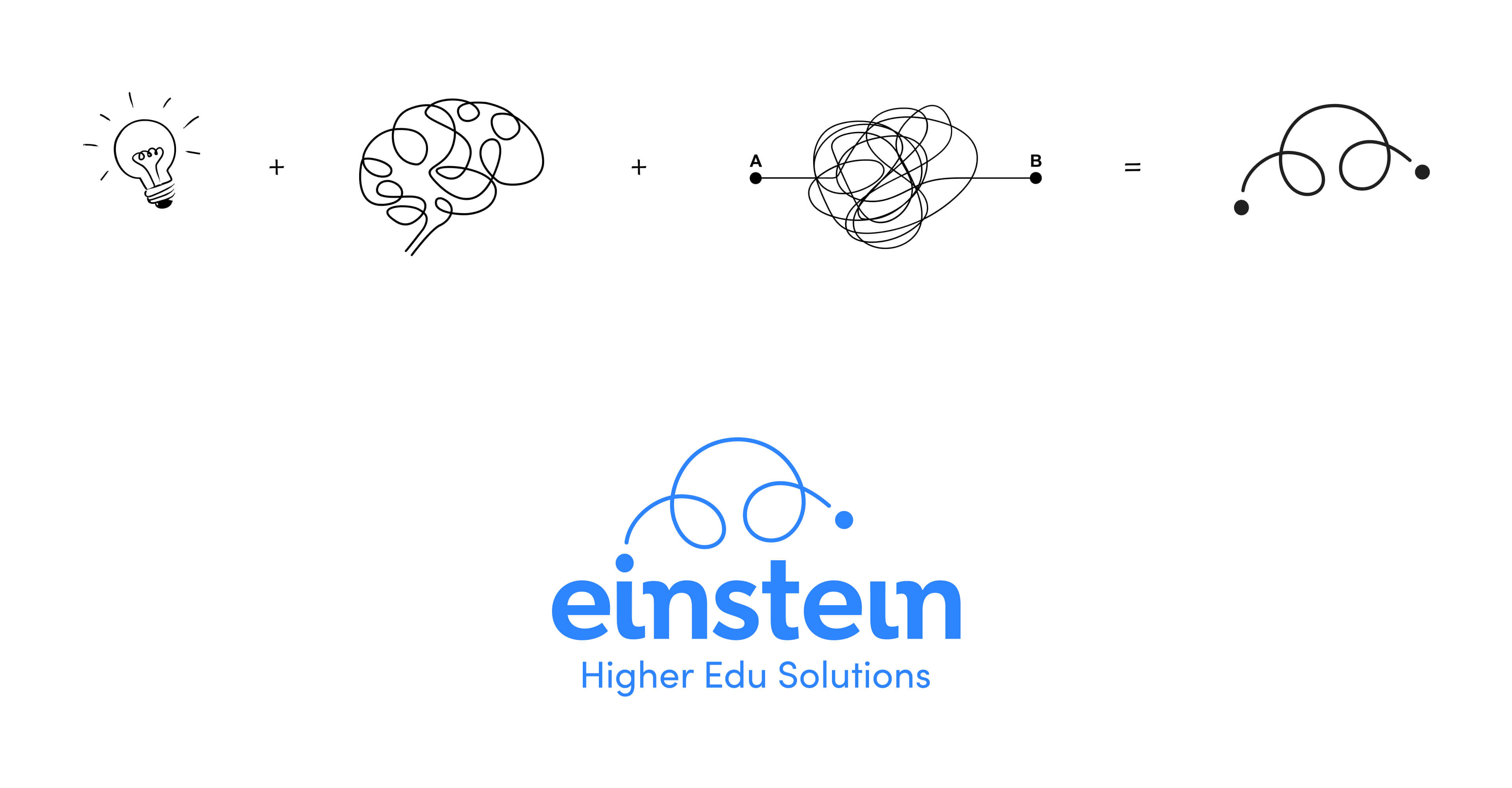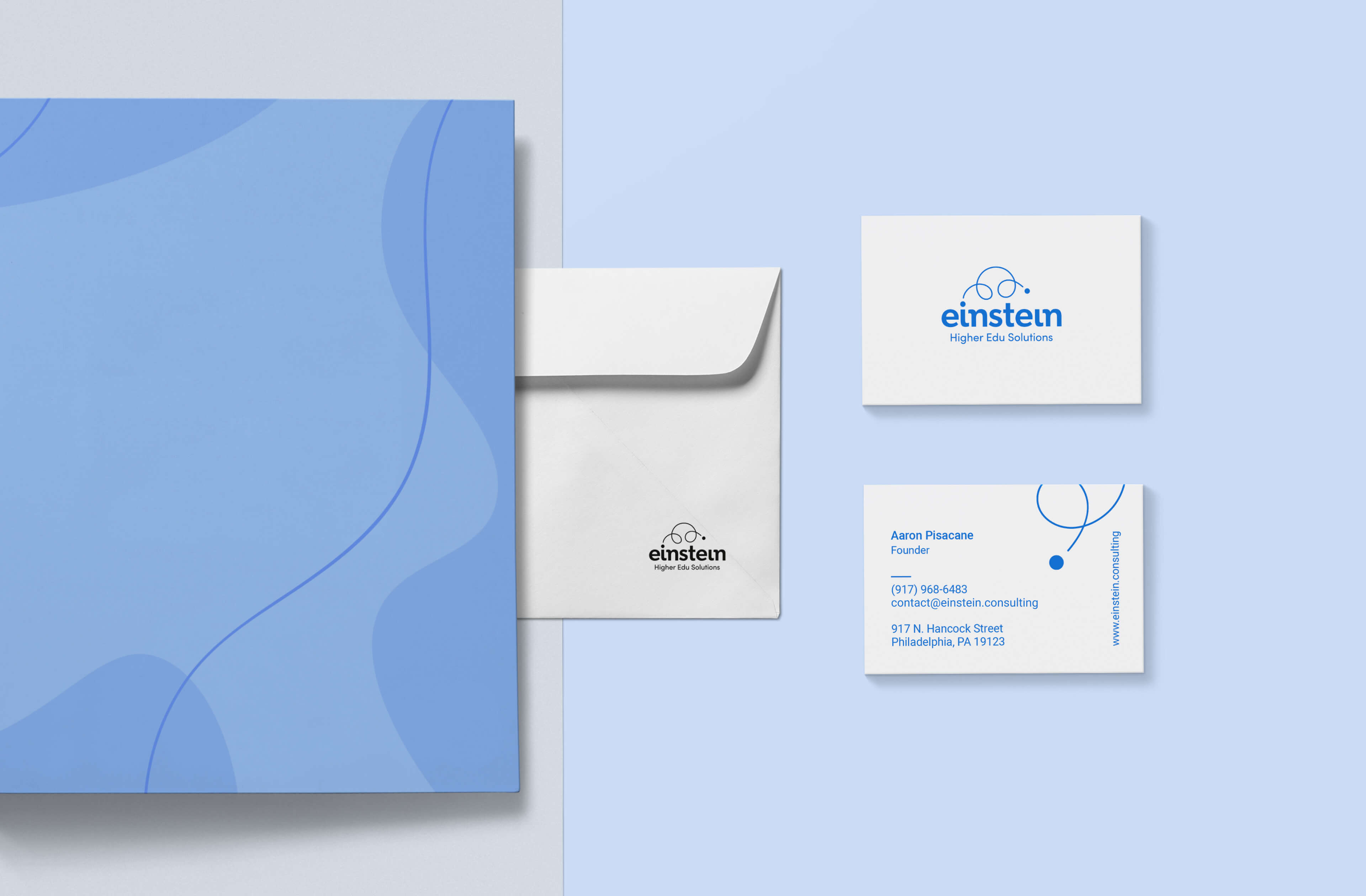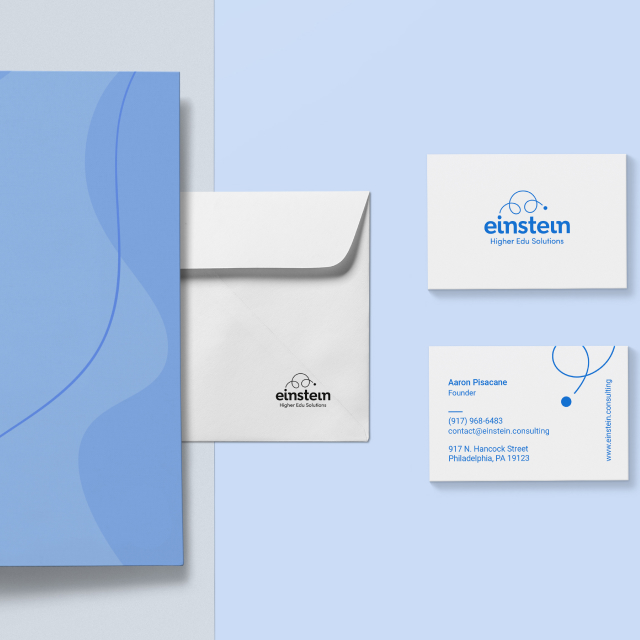 A double-target menu
Einstein Higher Edu Solutions primarily targets two types of stakeholders: students who are unable to access student loans (except with the help of a co-signer) and lenders.
This is why we have created two different menu items so that we can explain in detail how Einstein can intervene and what the benefits are for both parties. At the end of each targeted page is a custom form that will automatically be entered into the HubSpot CRM database as a student or funder interested in the service.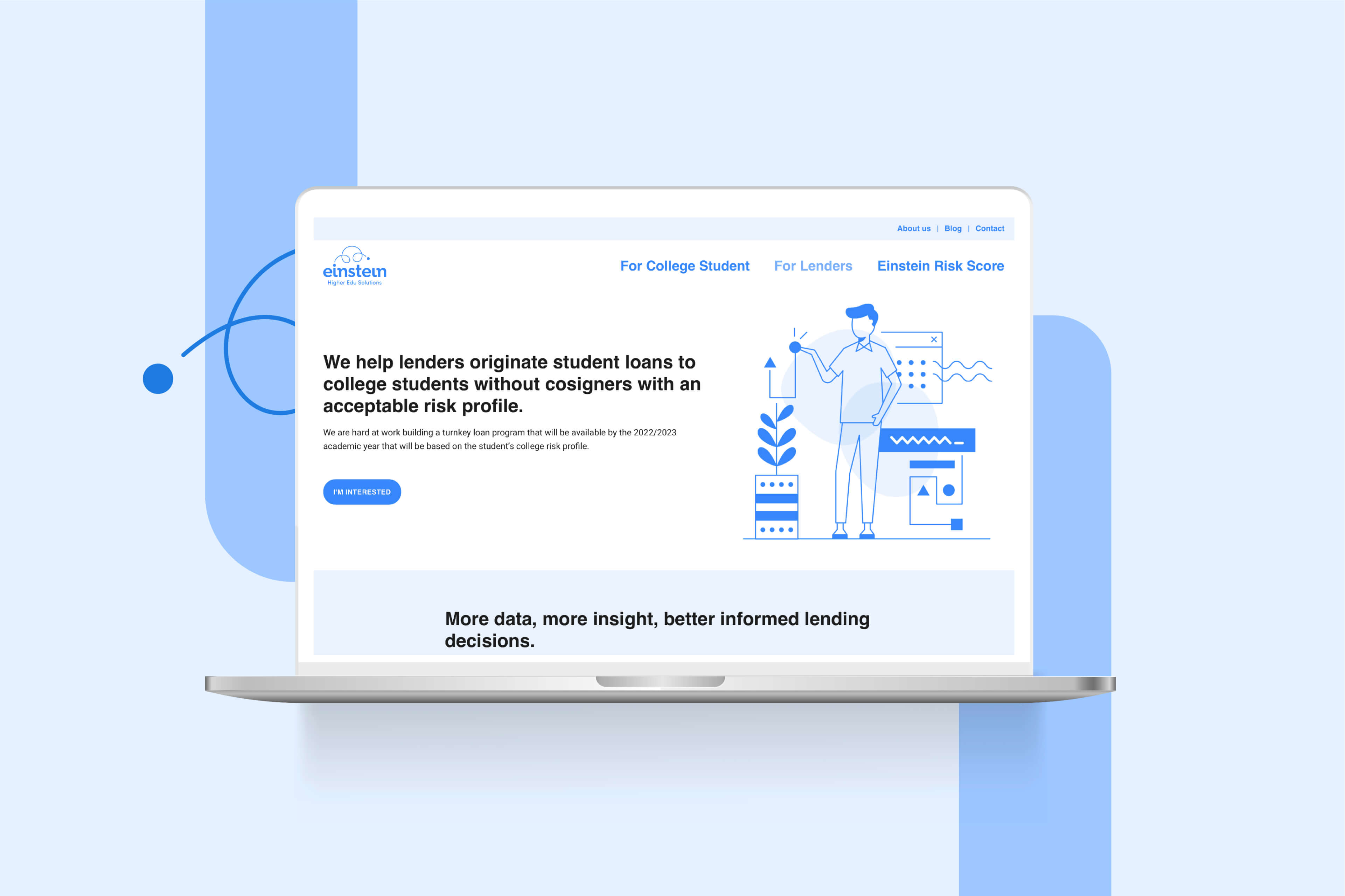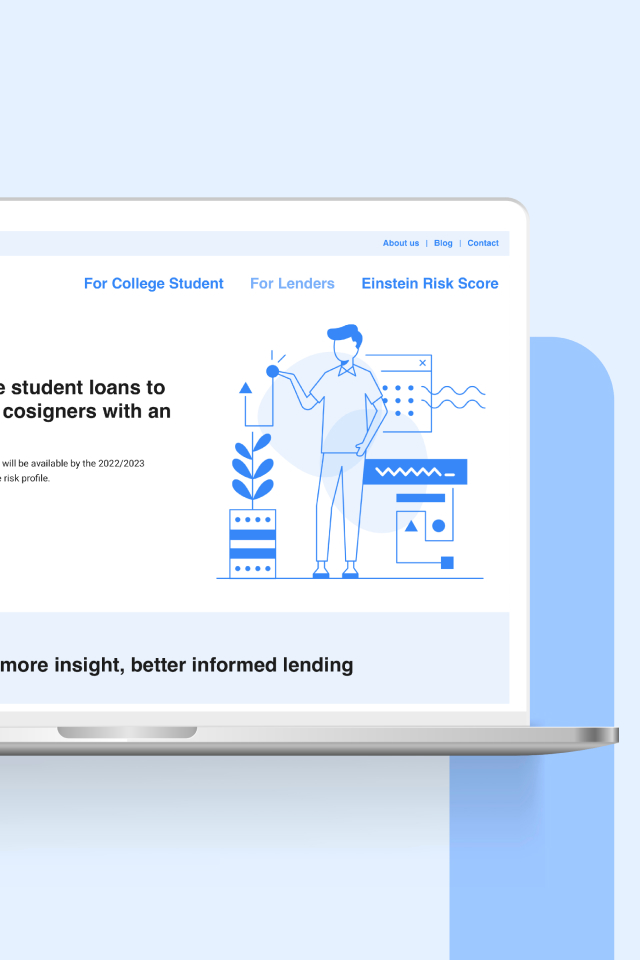 An "anatomical" guide to blog posts
Despite having no experience with SEO, the Einstein team created blog posts that could index themselves on Google in a very short time.
We explained them how blog posts are structured from an SEO point of view, how to identify the keywords and all the elements to highlight in the text. In this way we were able to create a ranking-oriented editorial plan.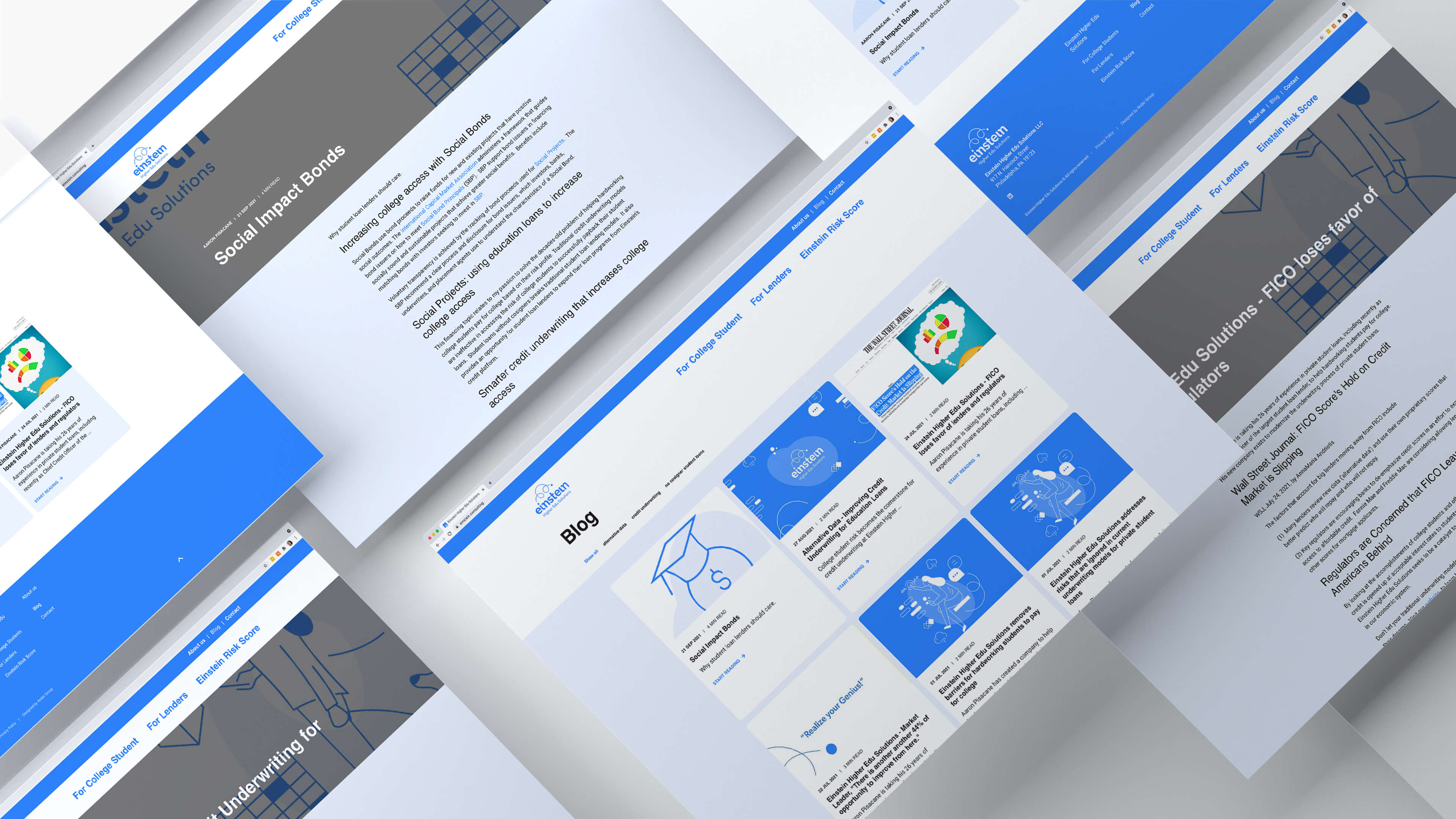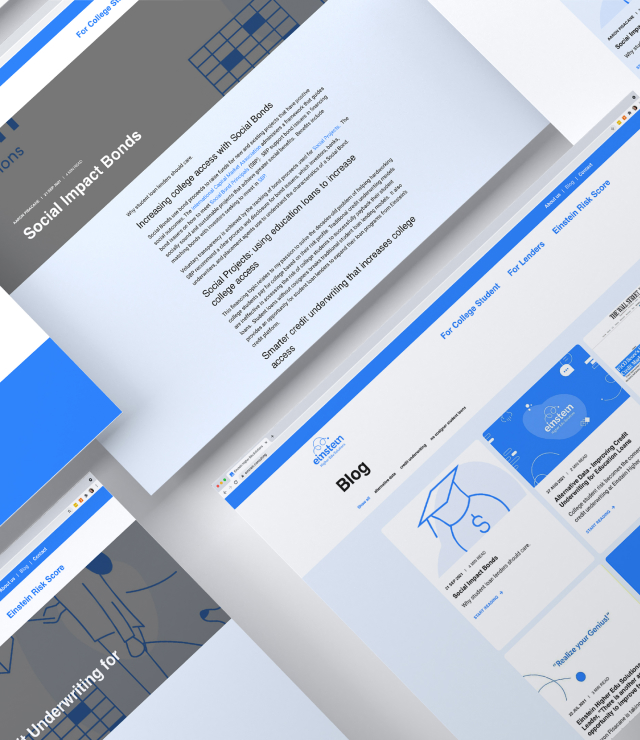 Einstein Risk Score
The real revolution of Einstein Higher Edu Solutions is the Einstein Risk Score: a real-time score that allows you to analyse the ROI of lenders, based on actual data such as: grade point average, field of study, student salary projections.
In this way lenders feel reassured by students' performance and more motivated and confident in supporting them.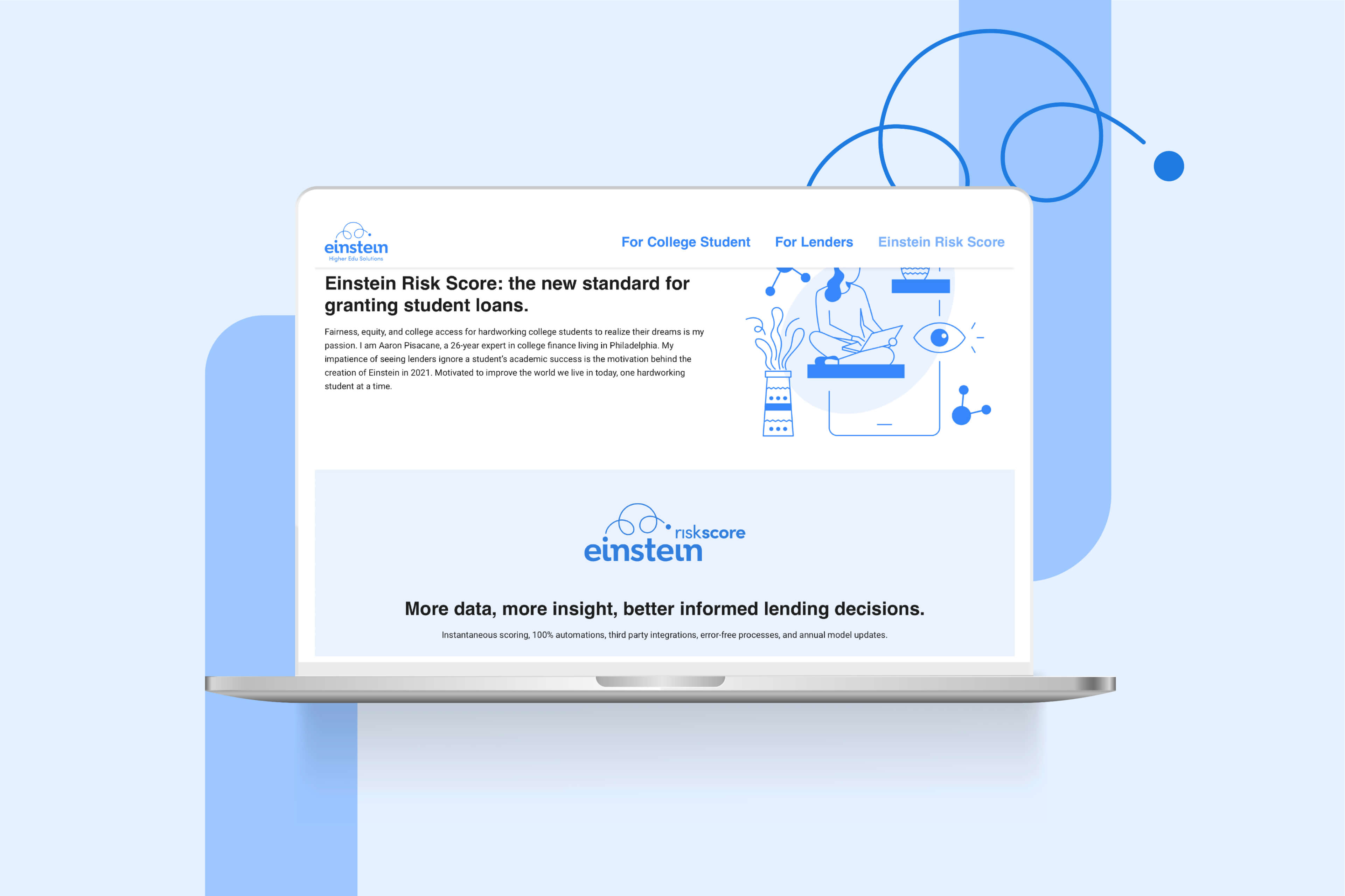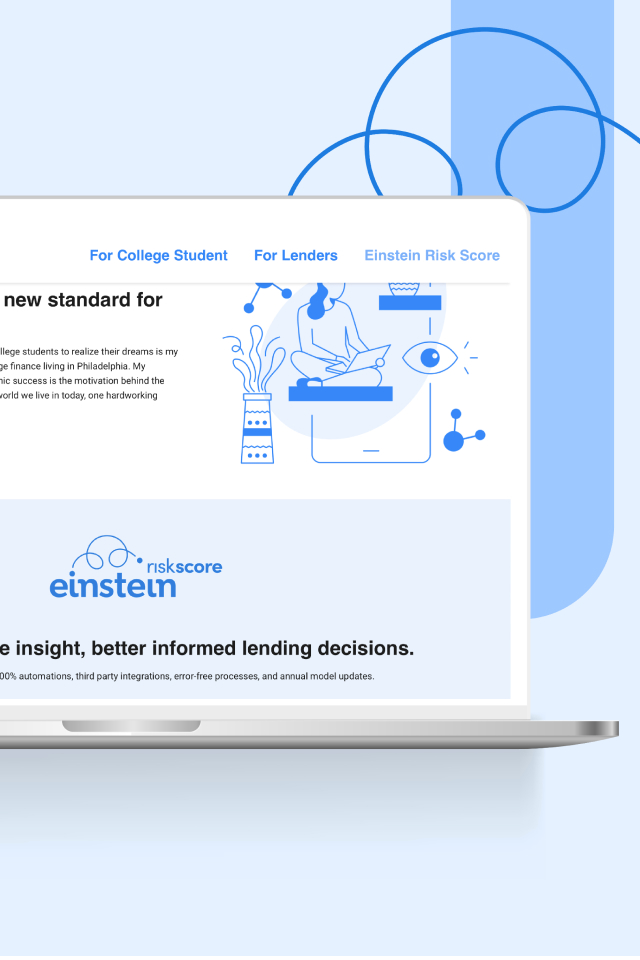 Aaron Pisacane, Founder
"Collaboration was enhanced with the use of WhatsApp and Google Meet. There were same day responses and one day turnaround times on ad-hoc requests. The Ander Group Team acted like an extension of my company. A great partnership" !