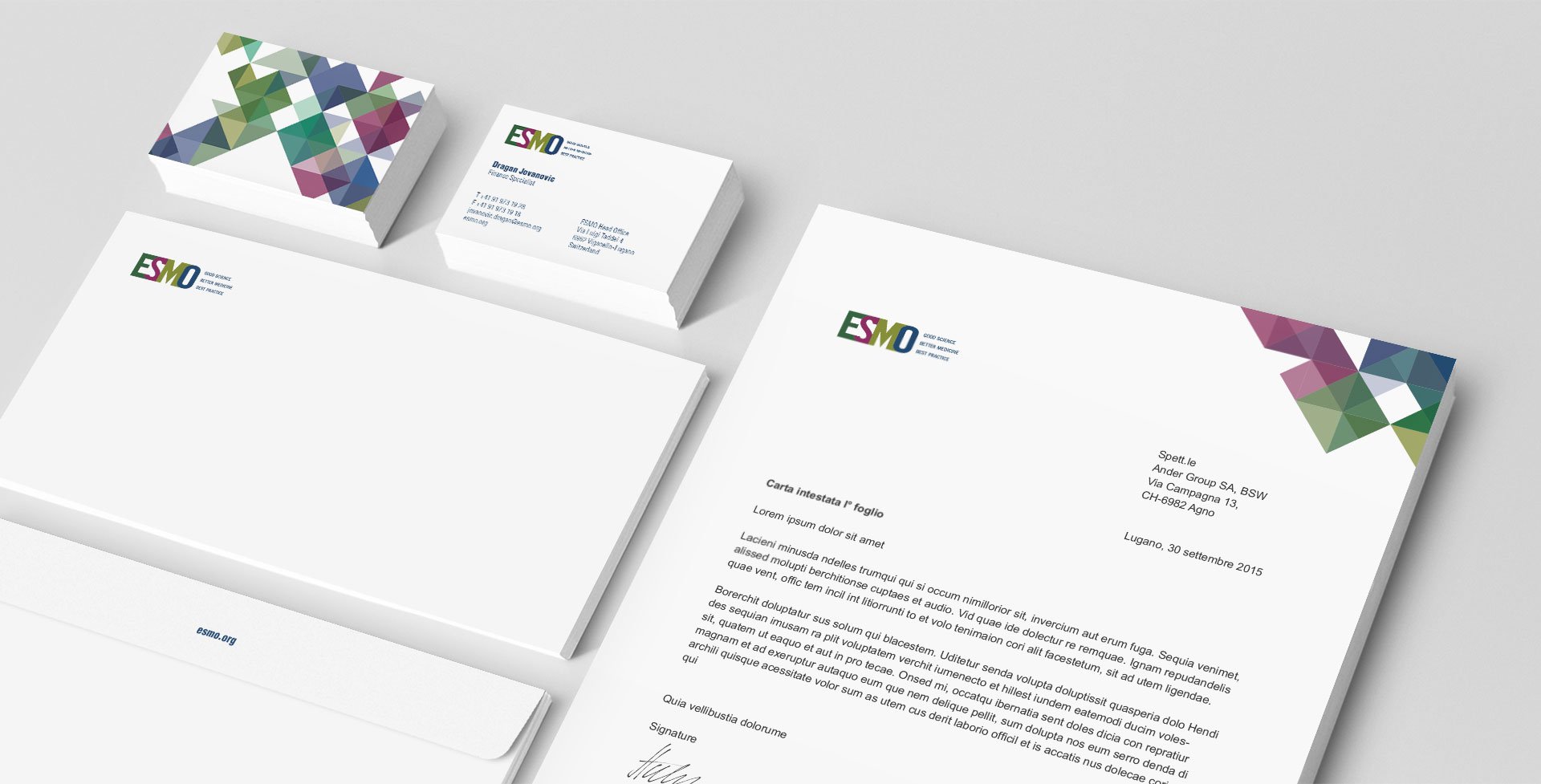 Our challenge was to make that vision clear: to convey a global presence and a vast breadth of expertise in a format that combines instant brand identification with the flexibility to distinguish between different activities, topics, and channels. The answer was to create a full-fledged corporate identity, combining the existing elements with a prismatic pattern adaptable to every one of ESMO's purposes.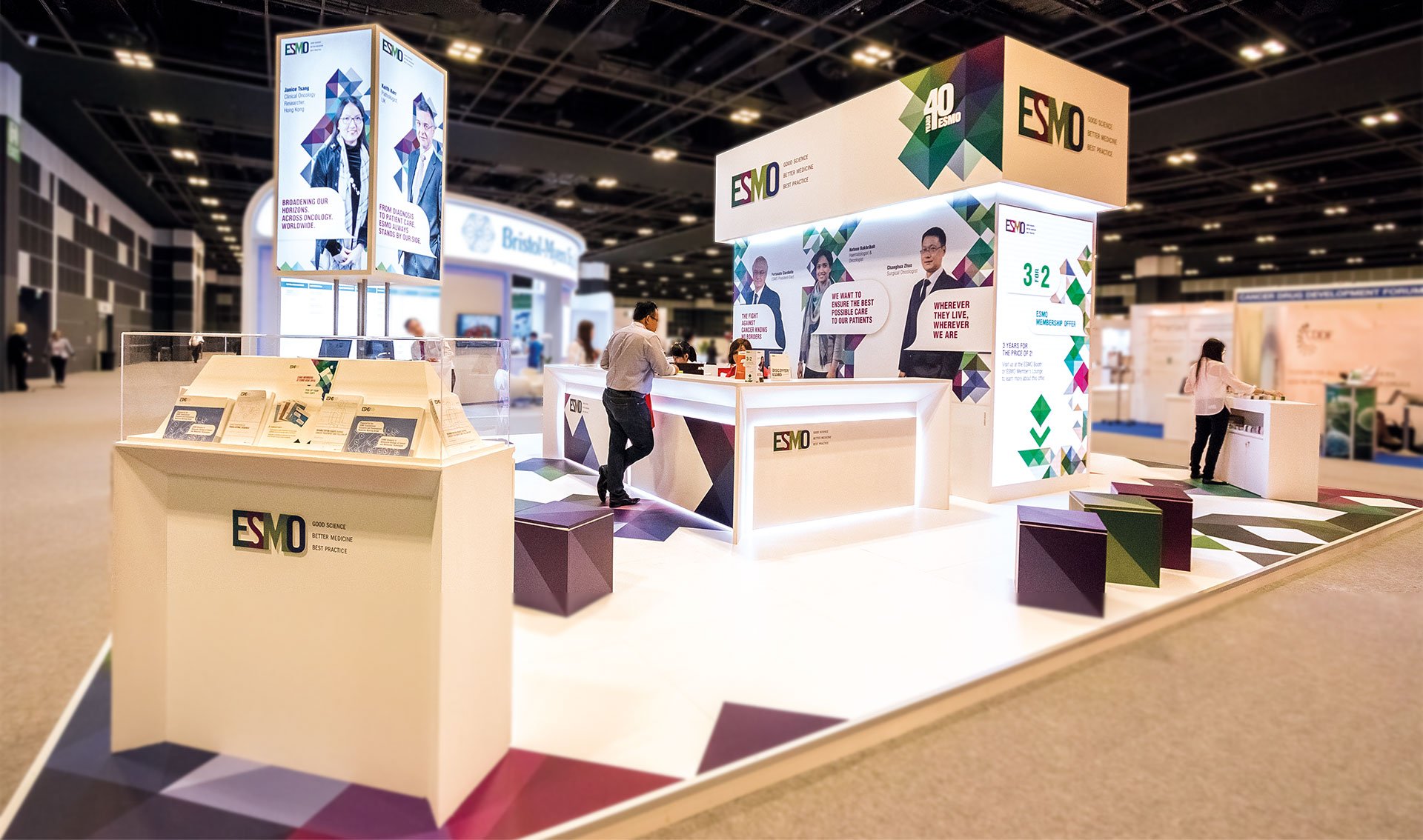 Expressing diamond-like precision, structure, and quality, linking elements through a crystalline structure, it gives unity to activities as diverse as online education, scholarly journals, and international congresses.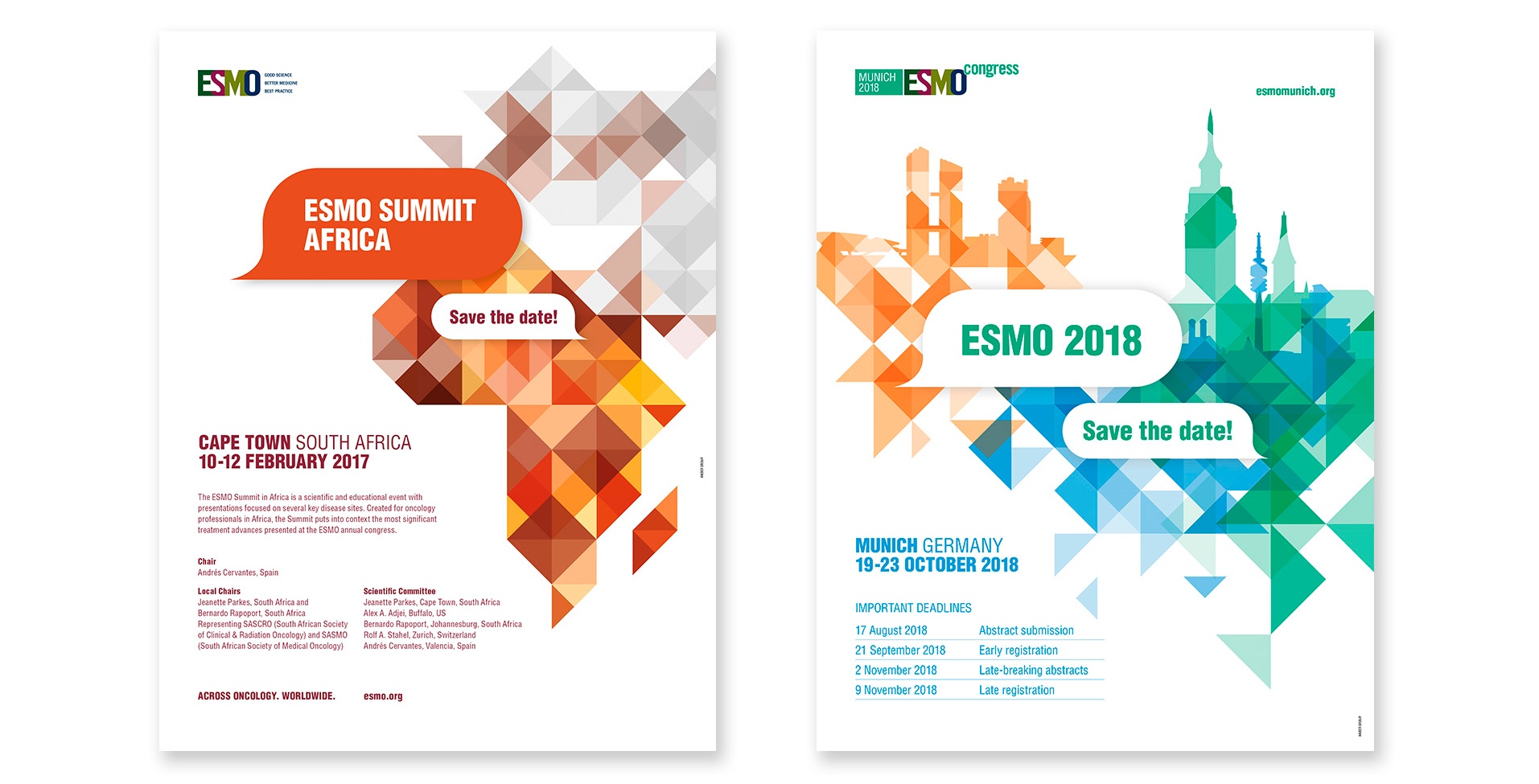 Congresses – where thousands of professionals gather to exchange the latest information and best practice – are the most visible sign of ESMO's worldwide commitment. Making such large, complex events run smoothly is a huge challenge: one that demands the support and experience of an expert communications agency.
A dedicated, year-round team at Ander Group designs and creates all the communication and visual assets for every ESMO event, from online promotion to venue set-dressing. We make the process straightforward and trouble-free, so ESMO can concentrate on the content.