Concept / Brand Identity Design / Cross-media Planning / Content Design / User Journey / Prototyping / Look & Feel / Responsive Frontend Design / Backend Development / Testing / Data Protection & Management / Banner & Newsletter Campaign / Print and POS Design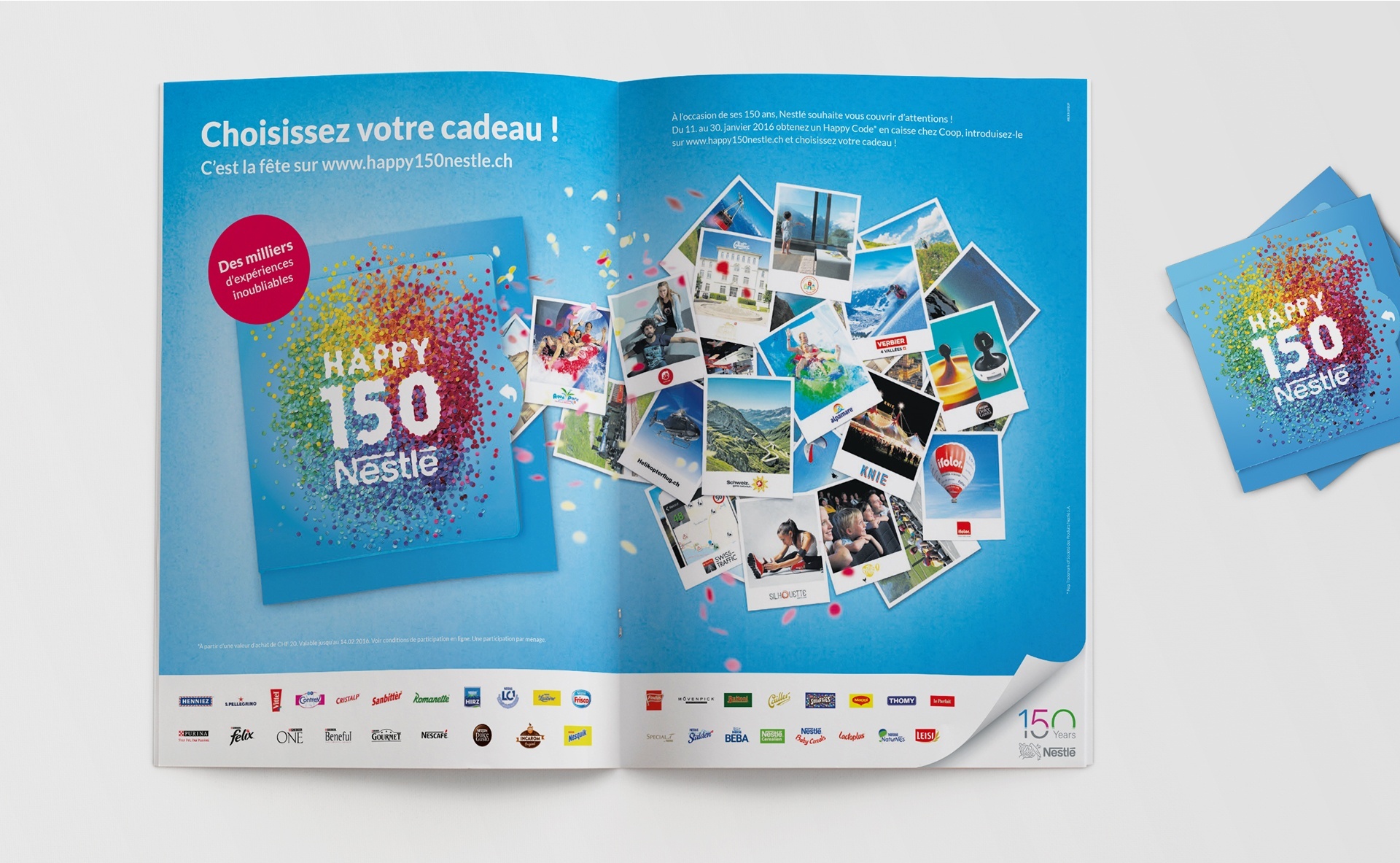 Ander Group's proposal turned the traditional idea of a birthday party on its head: instead of the guests bringing a gift, they were offered one. Simply by registering online using a code received in-store, they became eligible to win one of hundreds of wonderful experiences, provided by more than 150 partners throughout Switzerland – and they were even able to exchange gifts in favor of supporting a charitable activity, fit4future, a range of fitness programs for children.
The joy of giving and sharing helped Nestlé create a strong bond with its "guests". Everyone participated, everyone won – reflecting how Nestlé brands are a valued part of everyone's life.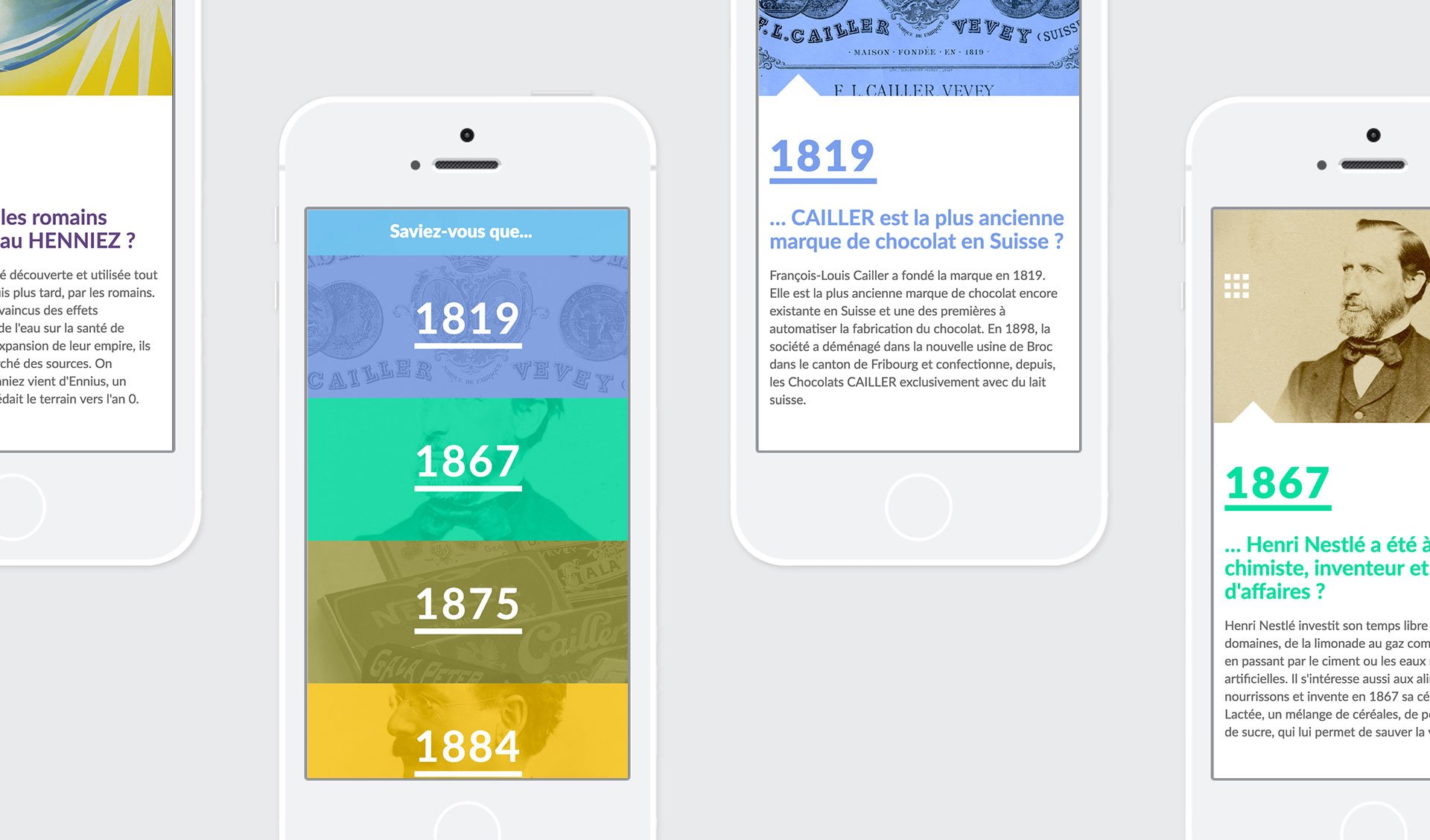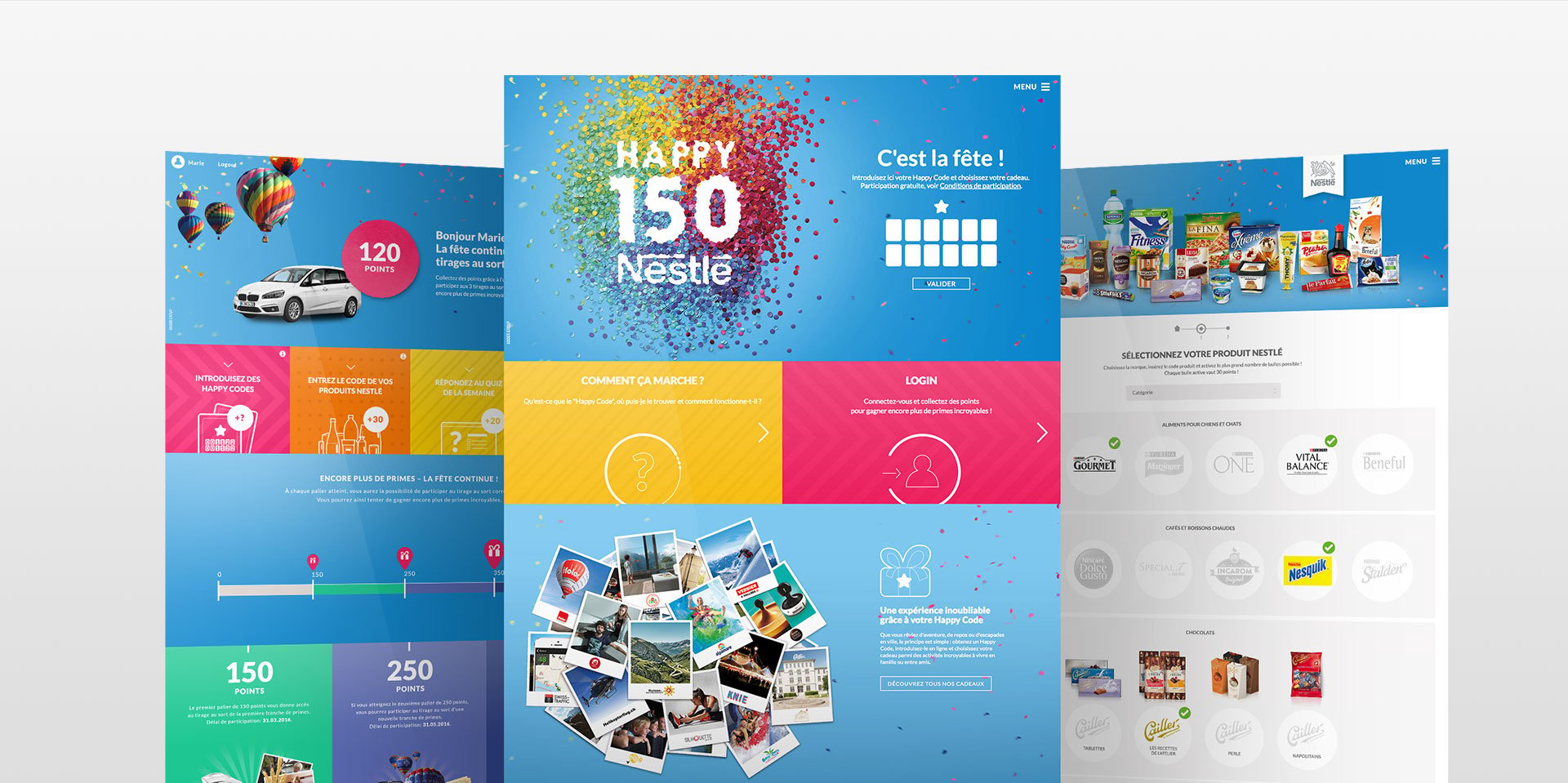 The website itself embodied a quality that we brought to everything we did: simplexity. It needed to serve more than 50,000 users simultaneously, complying with Nestlé's stringent security and data protection requirements. It needed to exchange data continuously with Nestlé's own CRM systems to provide optimal, personalized service.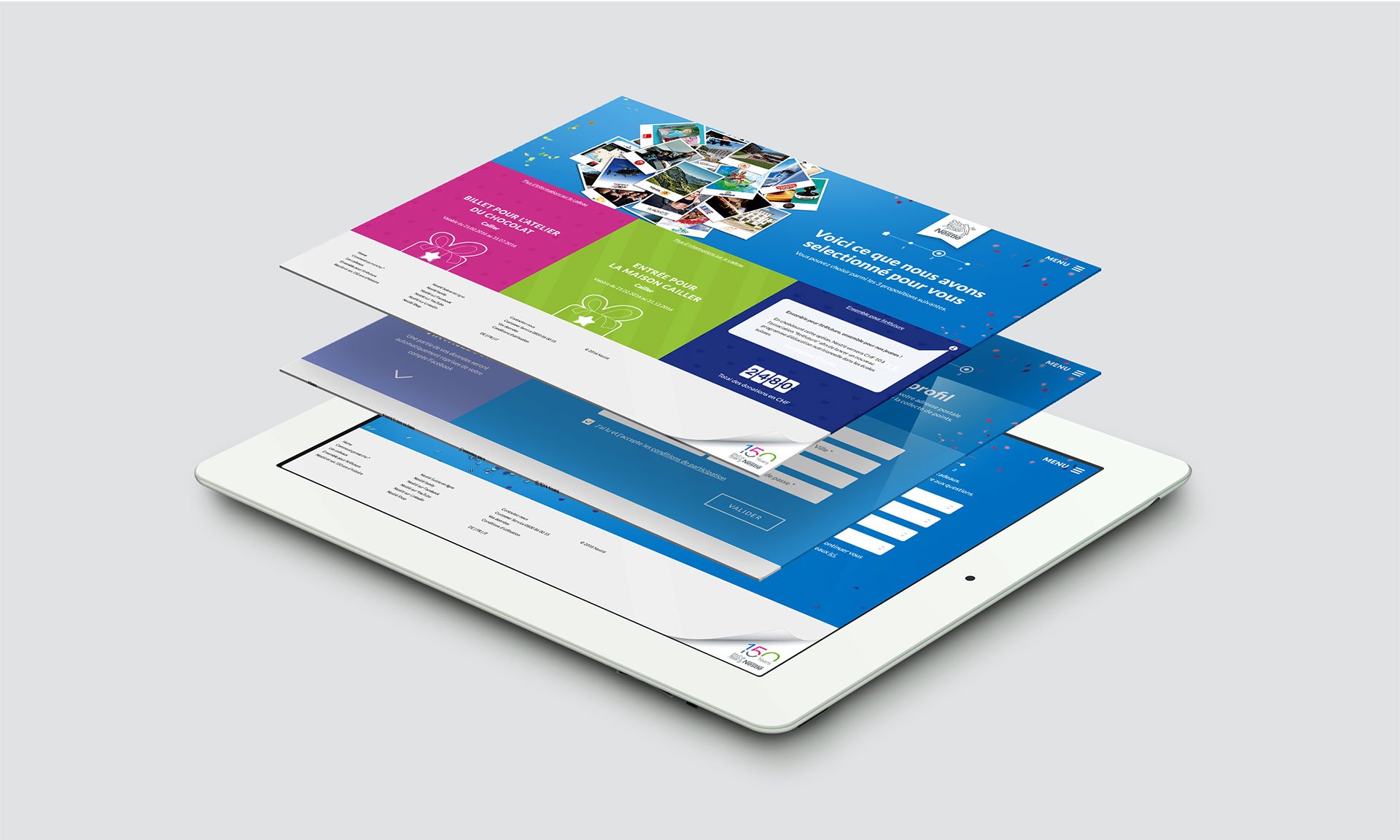 It needed to provide users with a seamless experience irrespective of the device, connection, or browser they used. But most of all, it was fun, interesting, compelling: presenting the company's much loved brands and the profiles of its experience-providing partners in a way that rewarded the user's attention.