Why can't life simply be… simple? You make plans, you assemble the resources, you acquire the technology – and suddenly everything is a jumble of details. What ought to be seamless, easy and direct is full of gaps, detours and incompatibilities. Well, it doesn't have to be like that. In this issue, we feature the story of Erik Perrone, a 19-years old climber/nomad who has radically simplified his life to pursue his dream of living among the peaks. His secret? Clear, goal-focused planning, conscious choices, and the will to see a strong idea through to fulfilment. Unsurprisingly, that's exactly the same way we at Ander Group make life simple for our clients.
Erik Perrone has unplugged and left urban life behind. His reality is neither virtual nor hectic: it's real, lived at the pace of nature, pursuing his dream of becoming a professional mountain climber. For the past two years, home for this young man has been a 1983 Renault Trafic campervan, based on the Simplon Pass in the Valais, 2,000 metres above sea-level. Alone in the midst of the vast mountains, Erik meets the world on his own terms.
"I restored the van myself after taking a mechanic's course. I use showers in the valley or bathe in the river, but otherwise the van contains all I need. It is not just my transport and temporary home – it's my life companion, the guardian of my dreams and fears."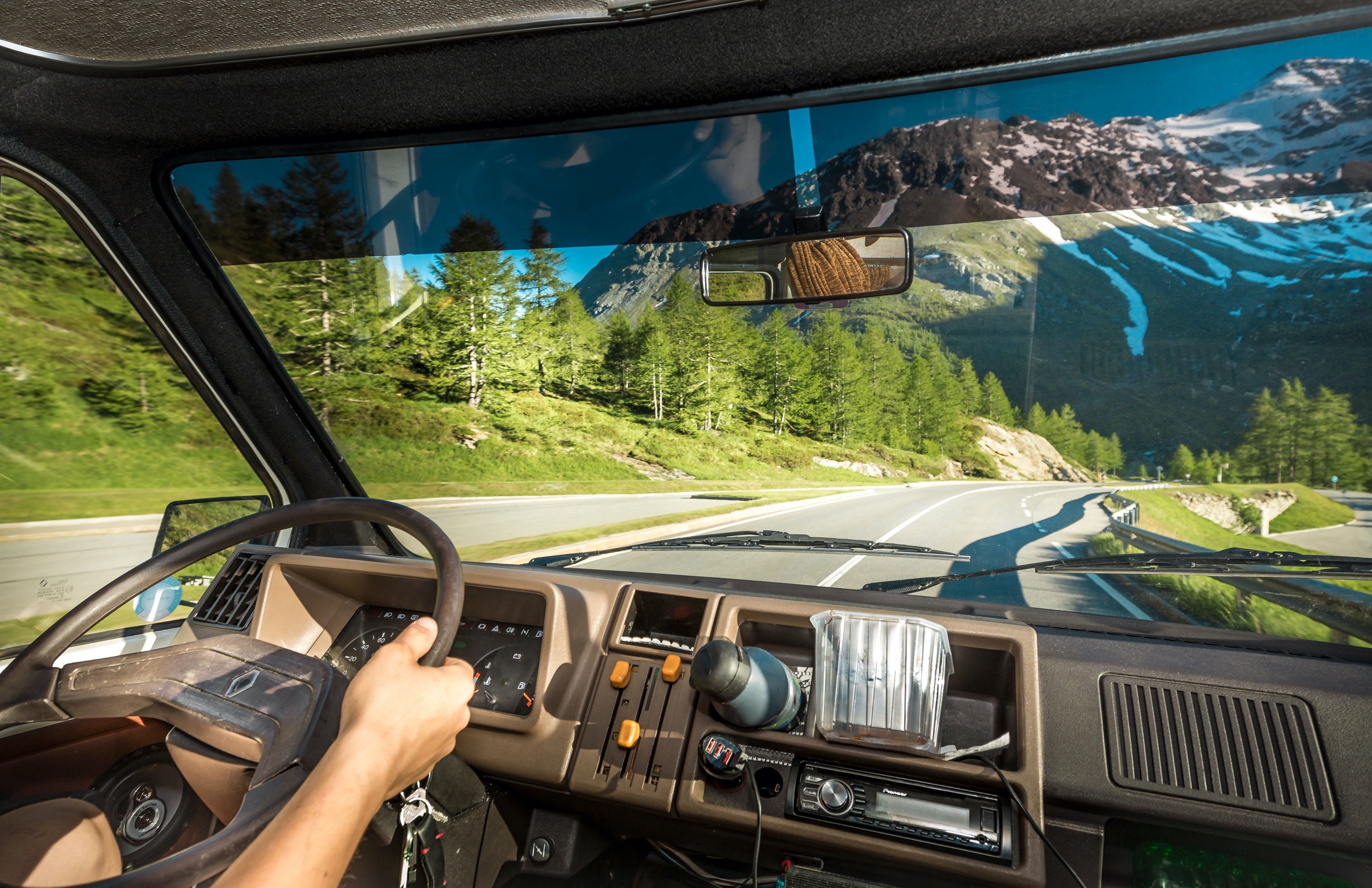 Erik is 19, comes from Bellinzona in Ticino, and, despite living up among the summits, has his feet firmly on the ground. He works as an apprentice forester in the woods around Simplon, which helps both to support his passion for climbing and to keep him in peak physical shape.
He never stops: his routine is constant open-air activity with daily sessions on his racing bike, including a 190-kilometre round trip to Interlaken every Friday for job training. "Obviously, fitness is vital for a mountain climber, but it's only half of what you need. Maybe people don't talk as much about the safety aspect, but it's critical and demands very specific, rigorous training in logistical, organizational and planning skills. I really love that aspect of climbing: the strong mental component. It gives me the power take total, radical responsibility for all my actions."
Daring and safety, power and control: it's the eternal question of balance, essential for anyone who aspires to reach the highest summits. With muscles hardened and mind sharpened by years of training, Erik now plans to tackle mount Elbrus in Georgia, at 5,642 metres the tallest peak in Europe.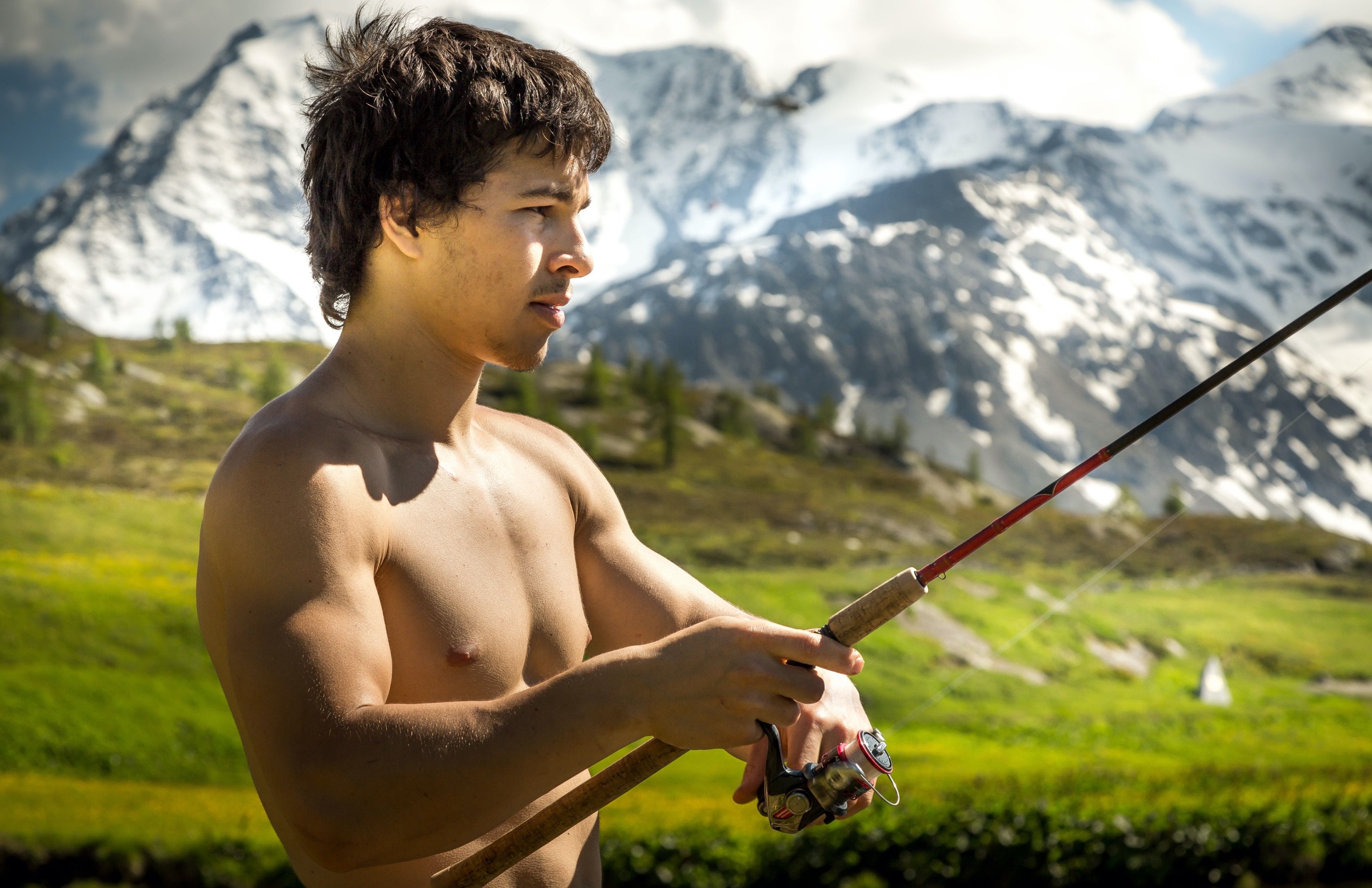 And that's not all: on the expedition in 2018 he will pedal across half of Europe –twice.
"This will be my debut as a professional alpinist: 7,000 kilometres on my bicycle through Austria, Hungary, Romania, and Ukraine to Georgia – then climbing Mount Elbrus. I'll spend a week on the peaks between Georgia and the Russian Caucasus, then return to Switzerland through the Balkans."
Erik calls himself an "expedition machine," which needs financial support, sponsoring, and therefore visibility as its fuel. So, despite his physical isolation, the man in his van on a mountain pass shares his adventures with the world through his laptop and cell phone, using social media to connect with friends, family, and fans he could never reach by bicycle.
"I'm a nomad, and nomads seek freedom. My mother was originally from Tatarstan – I believe that the spirit of her ancestors is the basis for my values and need for independence."
Even when he was much younger, Erik would lose himself in nature whenever he could, sleeping under the starry sky, or catching fish to cook on a crackling camp-fire.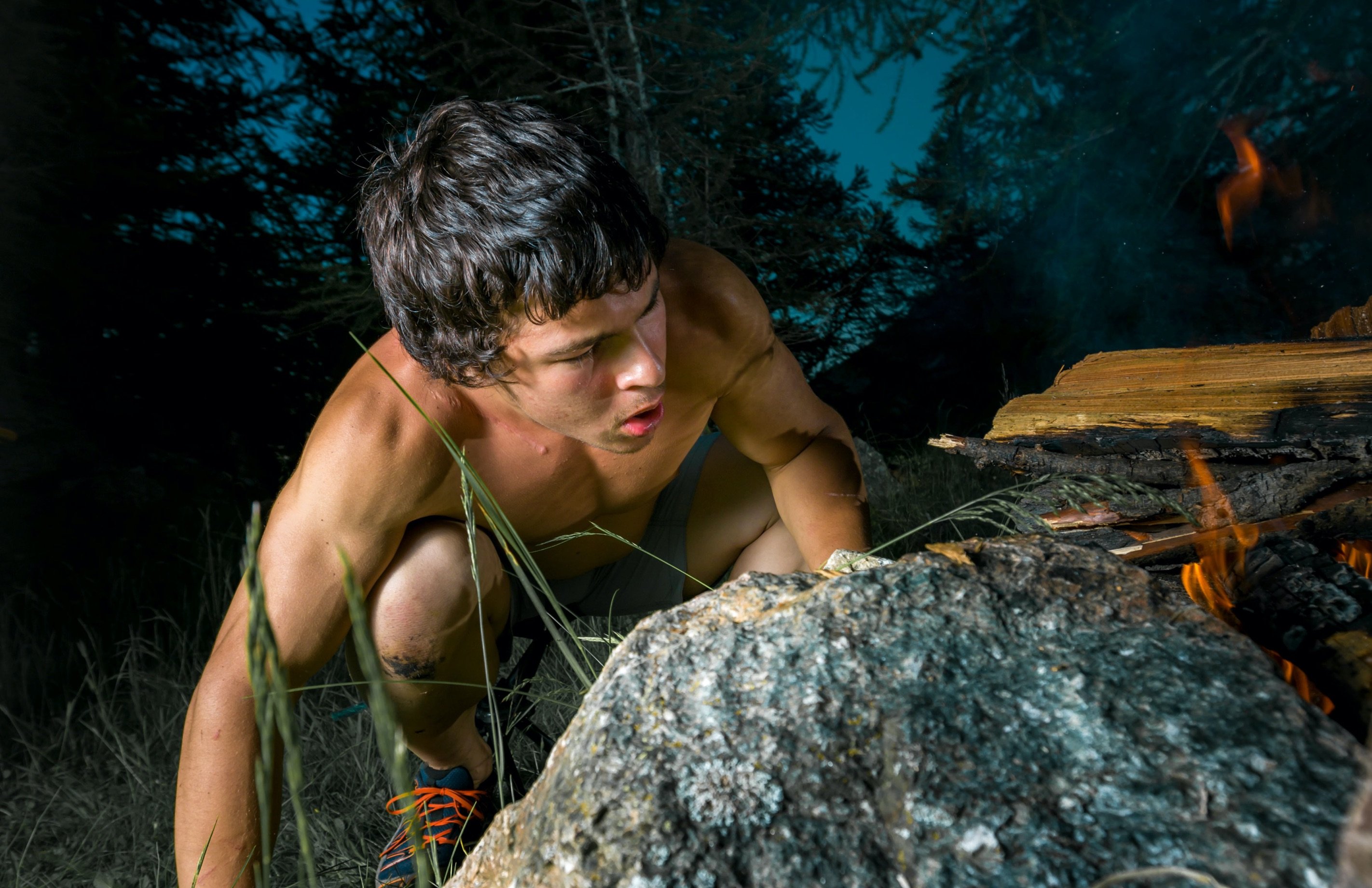 During his third year of high school, driven by the desire to be independent and survive by his own efforts, he made the drastic choice to give up all other, "normal" plans and be as free as possible.
"Freedom is the only principle that rules me. Real life, I believe, isn't limited to the classic pairs: home and work, salary and expenses, rights and obligations. Living, for me, means questioning: looking for my best self in unfamiliar places.
Otherwise it's not living, it's just survival – a limbo. Right now, I'm still in this limbo because of practical and social necessities. But, one day… I'll live."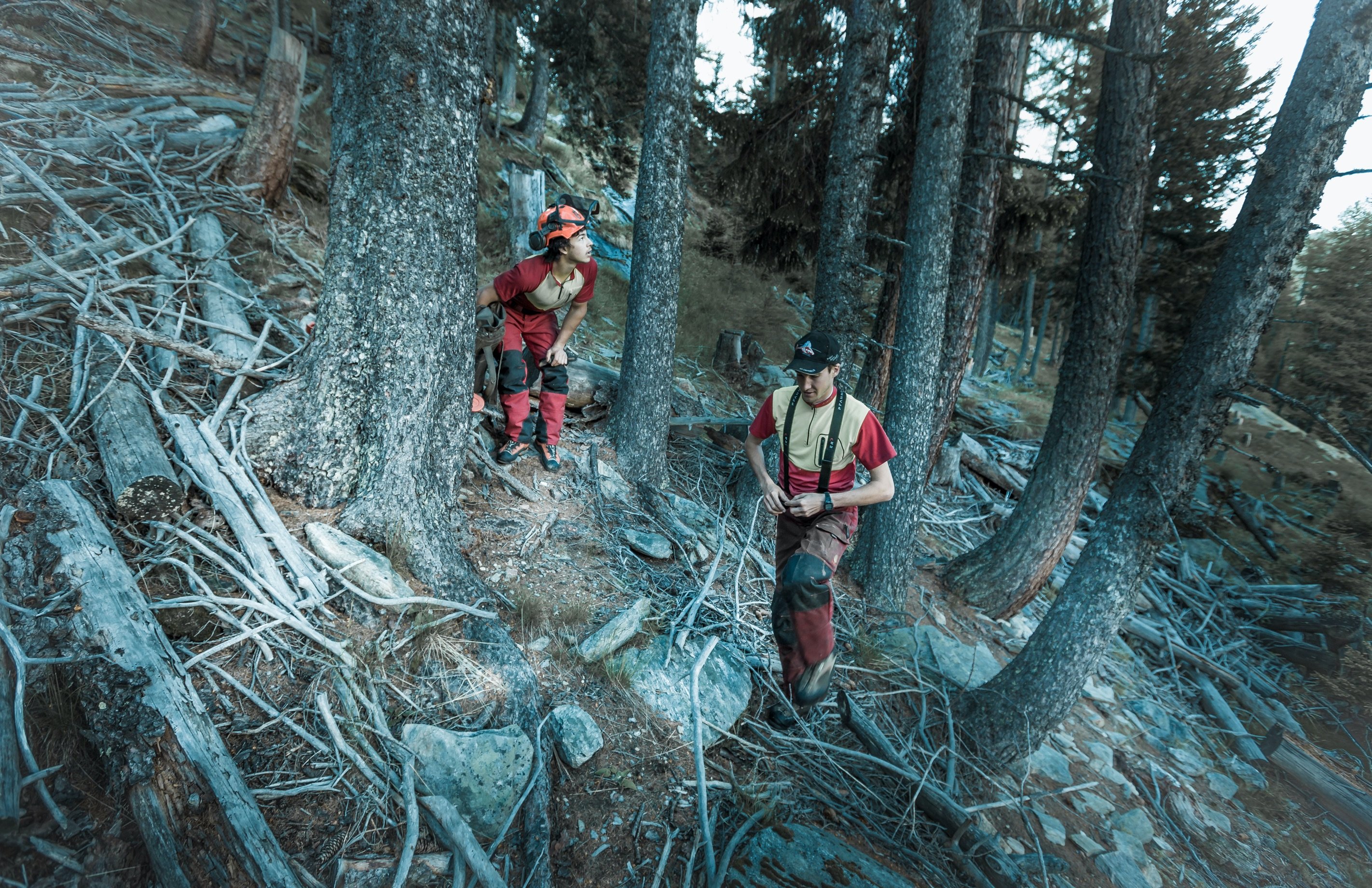 "I'm learning how to be resilient about my physical and psychological needs. I teach myself for hours – right now, about nutrition. It's a tough way to study, but it fits my style. It excites and fascinates me."
Patience, determination and dedication: these qualities define Erik Perrone. But he needs more to achieve his ambitions: he is seeking a mentor who understands his quest and could support him through it. "Loneliness is one of the downsides of this life; I would like to find someone who will share my dream. The nights in the van can be too quiet: sometimes worries creep in. But this is also part of the preparation. I learn to overcome worries by focusing on my plans.
After all, only one thing really matters: the hunger for life!"
---
Wanderful Take
"Our life is frittered away by detail," said the philosopher Henry Thoreau; "Simplify, simplify!" Like Thoreau, Erik Perrone has chosen to turn his back on the trivial and look life right in the eyes, measuring himself against nature's strength, beauty and indifference. Erik has simplified house and home to the contents of a four-metre van; travel, to a bicycle and a laptop; education, to a single mind, both teacher and student; and ambition to a dream of reaching the highest peaks. In that simplicity, he finds all the richness of the world and enough motivation for a lifetime. How Wanderful!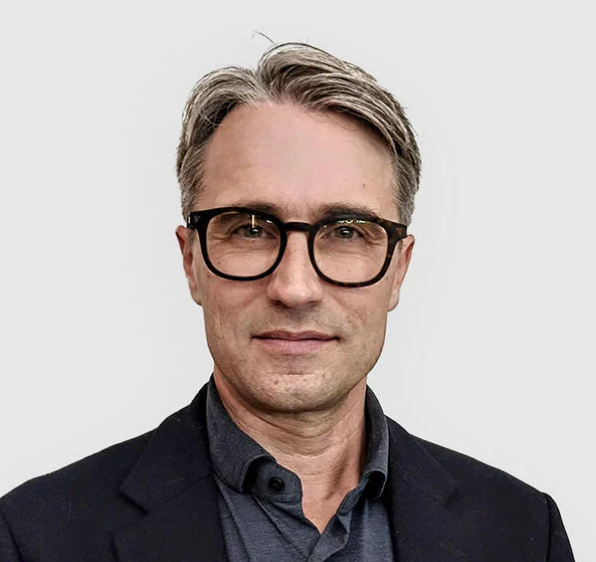 Florian Anderhub
Dopo aver conseguito un Master in comunicazione all'Università della Svizzera Italiana, dal 2006 Florian Anderhub guida Ander Group. L'estrazione multiculturale, i 21 anni da imprenditore e la passione per l'innovazione tecnologica sono una garanzia di crescita per i suoi clienti.