Trends are constantly changing and evolving in every industry and it's the same in the world of marketing. It's not always easy to keep up with new Trends and demands in the industry and as 2021 draws to a close, we outline the Top Marketing Trends for 2022 that you can implement in your business to achieve better performance.
In recent years, mainly due to the Covid-19, consumers have spent much more time online and as a result their expectations of digital experiences have never been more demanding. For this reason, it is essential to keep up with digital Trends and know all the Marketing Trends of 2022.
If you missed the 2021 Trends, there's still time to establish your strategy based on the 2022 Trends, read on!
What are the 7 Top Marketing Trends of 2022?
---
1. Data-driven Strategy
Data-driven strategy means implementing an approach lead by data but what does that mean exactly?
Nowadays, customers expect the brands they interact with to know who they are, what they like, what they have already bought and maybe even what they aspire to buy in the future: in short, they expect the companies they have already interacted with to know their behaviours and interests.
Lack of this customer knowledge can duplicate, if not triple, interactions and communications, thus creating a bad user experience.
A concrete example would be receiving irrelevant e-mails from the company. If you organise your strategies based on the data you have, this should not happen.
2. Customised content
This second Trend can be linked to the Data-driven strategy as the aim is to create strategies targeted at the individual user by making the best use of their data.
Once a user profile can be outlined and their behaviour understood, the company must commit to personalising content for each possible customer.
Using the email example, a lead should not receive the same message as an existing customer. It is important to modify the content according to the user's needs, initially it will take some time but it is worth it!
3. Conversational Marketing
As we have already mentioned, users nowadays demand everything much more quickly. In order to implement this speed, Conversational Marketing is increasingly being introduced into websites.
One implementation of Conversational Marketing are Chatbots, which use AI technology to deliver automated messages, similar to those written by a human, that appear to visitors of a website in real time.
The main advantages of chatbots for users are 24-hour service, immediate responses to requests and answers to simple questions. The most important benefit for the company, however, is that it frees up resources for other more demanding work.
Many users prefer to interact with chatbots because they are responsive at all hours of the day, give quick answers and accurately remember their entire purchase history. These virtual assistants provide customer service by meeting customer expectations and automating repetitive tasks.
In a digital world based mainly on data, Conversational Marketing helps to gather a wide range of information about your audience.
If you would like to implement Conversational Marketing in your website but don't know how to do it, the Ander Group team is ready to help you with HubSpot CRM which can integrate a Chatbot into your site.
4. Marketing Omnichannel
Omnichannel marketing continues to be an important and relevant strategy, indeed it is gaining more and more value as time goes by, but what does it mean exactly and what distinguishes it from a multichannel strategy?
Omnichannel is the synergistic management of a company's communication channels, both Offline and Online, such as: Email, Social Media, Apps, Blog Posts and all customer Touchpoints. The goal of this expanded multi-channel presence is to deliver a better customer experience and a cohesive brand message that leads to more conversions and loyalty.
The main difference between an Omnichannel and Multichannel strategy is that all operational communication channels work together and promote consistent messages, if this is not the case then you are only implementing a Multichannel strategy.
Managing multiple communication channels always requires a lot of time and especially different skills. The Ander Group team has solved this problem for a long time because they manage everything from one place, i.e. in HubSpot, where you have the opportunity to coordinate the website, Email, Social Media, Blog Post and much more in a functional and fast way.
5. Social Commerce
After having presented the Omnichannel Marketing Trend, we want to focus on one channel only: Social Media, which is becoming increasingly important also in the world of Shopping.
Social Commerce is becoming increasingly popular, two platforms that have brought exponential growth to this type of commerce are Instagram and TikTok.
There are more and more shopping features on Instagram: Live Shopping, Shop Tab Ads, Reels Ads, IGTV Ads and Instagram Checkout.
Instead, TikTok with more than 1 billion monthly active users is stepping up to the plate: this year it launched TikTok Shopping, which allows creators to add a shopping tab to their TikTok profiles.
Because Social Media has a huge number of users, your business can become visible to many people and make its way among competing Brands. What are you waiting for to publish your Brand on Social Media and communicate with your audience?
6. Inclusivity and diversity
The importance of placing a greater focus on diversity and inclusiveness is growing in all business sectors, even and especially for marketers.
Inclusiveness and diversity are finally two fundamental aspects of work culture to be taken into account because they can reduce cultural prejudices and strengthen connections with clients, promoting a culture of positive social change.
Companies need to be increasingly attentive that their messages, images and values fully represent all their potential customers.
Here are some tips on how to make your company more inclusive:
Tone of Voice: think about how you describe your audience, analyse the words you use in your content to represent them.
Language: pay particular attention to the words, symbols and phrases you use to describe people and their problems.
Representation: before publishing content, always ask yourself whether it reflects society and whether you are giving space to different voices.
7. Say goodbye to 3rd-party Cookies
Let us conclude with one of the most revolutionary Trends of 2022. Digitally active companies are facing a situation that has always been their biggest nightmare, namely the end of 3rd-party Cookies.
Cookies allow companies to collect various data to measure, personalise and develop their advertising campaigns. With the end of these Cookies, companies can only rely on their own collected data.
First-party Cookies will force online merchants to be aware of the data they collect and how they use it. Although the future is still uncertain as to how much this change will affect online sales, in the meantime we recommend some recommendations to implement before it is too late:
Use an Omnichannel Marketing strategy to obtain data at every Touchpoint, always respecting the user's consent.
Explain what data you collect, what it means and how you use it: it is important to be transparent with users.
Always allow users to change their data collection and use preferences through the website's preference centre.
There are many Marketing Trends of 2022, in this article we have presented the most relevant ones but if you want to delve deeper into one of them or learn more about Digital Marketing Trends: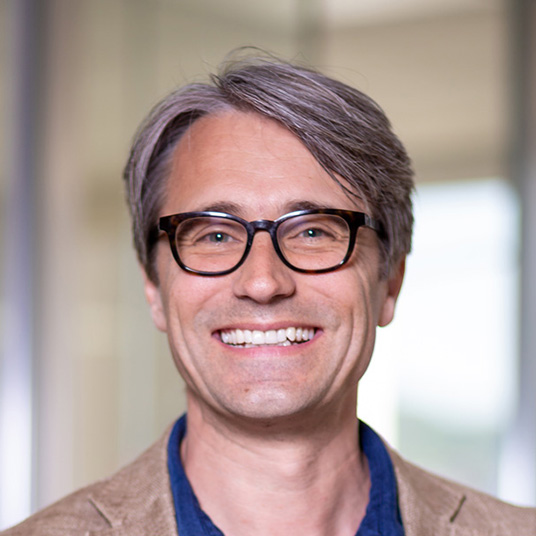 Florian Anderhub
After completing a Master's degree in Communication at the University of Italian Switzerland, Florian Anderhub has been leading Ander Group since 2006. His multicultural background, 21 years as an entrepreneur and passion for technological innovation are a guarantee of growth for his clients.