June 23, 2022: the Data Protection Authority declared inadequate the technical compliance measures provided by Universal Analytics - also known as Google Analytics 3 - regarding the transfer of data outside Europe.

That was a pretty hard day for Marketing Managers in any company that consider Google Analytics a reference point in tracking website data and performance.


Will Google Analytics be illegal? Here's what happened
Google Analytics' transfer of data towards the United States was declared non-compliant to the European privacy policy. The reason is that the American authorities have access, according to the American legislation, to all data inside the USA, at the expense of the protection of data subjects' rights. Specifically, the European Court of Justice stated the invalidity of the "Privacy Shield" UE/US, claiming the level of data protection provided by the American legislation breaches GDPR. Consequently, it determined the inadequacy of the American regulation to provide adequate guarantees.
The Data Protection Authority has granted 90 days to adjust, correcting the mechanisms breaching GDPR. Anyway, in case these violations subsist, all analysts dealing with website performance would face a dilemma: what to do?
How does marketers' job change now that Google Analytics 3 is not GDPR compliant anymore?
The investigation is ongoing and there are no definitive guidelines regarding how one should behave. Anyway, the statement speaks clearly: whoever is using Universal Analytics has to intervene to be as compliant as possible.

With time the situation will clarify, but in the while it is important to evaluate the possible alternatives instead of keeping waiting for new information, hoping that everything remains as it is. The question we have to ask ourselves is: what instrument should we rely on not to lose our data history and to keep tracking web metrics, data traffic and the quality of user interactions?
Complying with privacy policy: how to be GDPR compliant
#1 Migrating to Google Analytics 4 with server-side tracking
Regardless of the last statement of the Data Protection Authority, since July 1, 2023 the switch to Google Analytics 4 will be mandatory for all Universal Analytics' users.
What are the advantages of choosing Google Analytics 4?

Compared to the previous version (Universal Analytics or GA3), Google Analytics 4 introduces several news:


Completely renewed UI (User Interface)
Machine learning and Artificial Intelligence
The new functions are able to understand any analytical process and improve performance
Privacy policy and data control modes
Unlike Universal Analytics, GA4 offers greater security and compliance to privacy regulations and user data management, with IP anonymization active by default. Above all, unlike GA3, GA4 does not collect users' IP addresses. The instrument now also allows to disable Google Signals' collection of data according to the geographic area and to disable granular data collection based on location
Use of cookies
With first-party cookies, which are not transferred to third parties, and an extended cookie lifetime, Google Analytics 4 ensures high-level security and collects data and monitors conversions more accurately
Page loading speed
GA4 ensures improved website page loading time
Ease of integration


GA4 can be easily integrated with other proprietary Google tools (Google Ads, Google Data Studio, Google AdSense, Google Optimize 360, Google Search Ads 360, Google Display & Video 360, Google Ad Manager, Google Search Console) and third-party software such as HubSpot CRM
However, we also cannot fail to point out a disadvantage of the platform: blocking cookies can penalize the accuracy of data acquisition, making the resulting analysis less representative.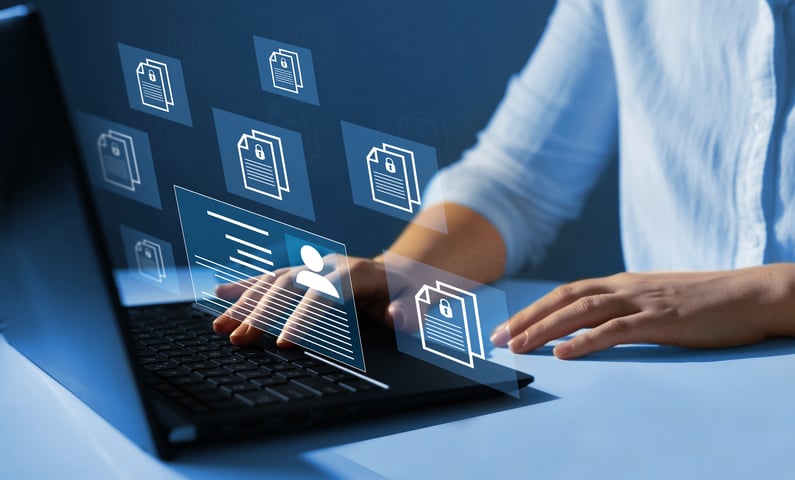 #2 Choosing a new Europe-based analytics tool

All marketers are dealing with the study of the most viable alternatives to Google Analytics available, to date, on the market. The solutions that would seem most logical to consider based on the Guarantor's statements are those with servers in Europe, because they allow the data collected to be kept in European countries. These are the ones that, in our opinion, can best meet the needs of those accustomed to the functionality of Google Analytics:

With the server located in Germany, it is the most popular alternative to Google Analytics, with similar in-depth features and the great advantage of being able to be implemented in various ways (on-premise, by downloading the open source software and installing it on one's own site, or cloud, a paid service that allows one to use the service without taking on the technical management of it). It ensures the privacy of users and analytic data, complying with GDPR, HIPAA, CCPA, LGPD and PECR. In addition, it includes "Matomo Tag Manager" that, like Google Tag Manager, makes it easy to manage tracking scripts and tags on your site. Among the most interesting features, Matomo supports tracking without consent (cookieless tracking), narrowing the scope of data collected based on the user's expressed consent. In addition, Matomo gives the opportunity to import data from a Google Analytics account, thus not losing data history.

Piwik Pro has a proprietary server in Sweden. It is a growing alternative whose use is increasing rapidly. It offers a similar experience to Google Analytics 3, which may be functional for GA3 estimators. With regard to privacy policies, Piwik PRO fully complies with GDPR, HIPAA, and CCPA, and offers the possibility of collecting anonymous data at the session level, thus overcoming the concept of browser-based cookies. As a drawback, we point out the absence of sampling, thus leading to an analysis based on raw data.

Dreamdata's server is located in Denmark. It is simple to set up the basic tracking functions, but the program also offers complex functionalities and in-depth analysis for industry experts. An interesting aspect is that Dreamdata, in addition to providing analytical data about the website's performance, integrates with Customer Journey information and it analyzes content performance according to strategic goals. It also enables Account-based Marketing activities and, thanks to its native integration with HubSpot CRM - which Matomo and Piwik PRO do not allow - it facilitates the implementation and continuity of one's strategy.




Expert pills
Among the possibilities listed above, we stay true to Google Analytics, also relying on the opinion of such authoritative sources as iubenda. Moving to GA4 allows you to continue to benefit from extremely detailed and specific features that, marketers know, are extremely important to refer to for accurate tracking of data and activity. In addition, Google itself commented on the current situation directly from its blog, confirming that the problem is not in the tool itself but in the mechanism governing the transfer of data to a non-European nation, which would be solved by switching to GA4.
Let's talk about it
At Ander Group, we put our experience at your disposal: call us for a consultation, and we will find the best solution for your needs and to follow up with an effective data analysis that enables the best possible marketing strategy.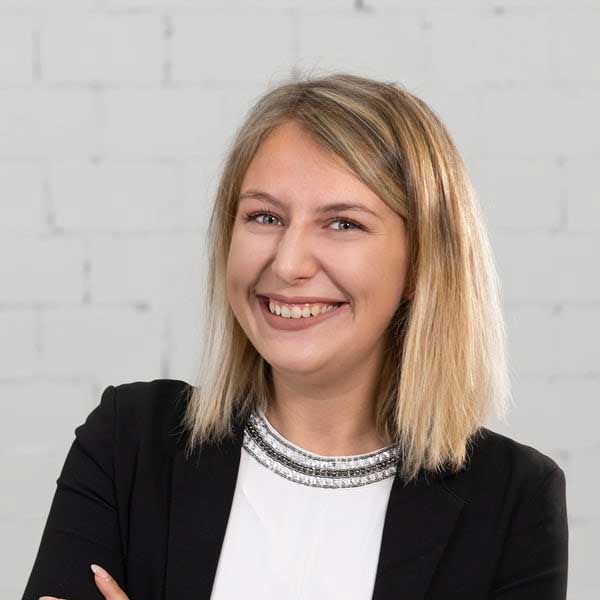 Gloria Farris
As Ander Group's Digital Content Specialist, Gloria communicates throughout the creation of transversal contents for the various channels. With a Master's Degree in Strategic Communication, her distinctive characteristic is empathy, which she uses to reach her main objective: communicating the company identity by structuring specific content strategies, based on the comprehension of the target's expectations and needs.