On days when our phones and screens demand constant attention, when deadlines are looming and time is racing by, we all have the same dream: to escape to a place of peace and harmony. A cosy sun-lit house, filled with beauty and embraced by nature, from which the stresses of modern life are banished far away.
Most of us just daydream a moment, then sigh and get back to work, knowing that reality is a different matter. But Elisabetta Lazzaroni is not like most of us: she has the power to make dreams come true.
"I had always wanted to run a bed&breakfast, but I knew it had to be someplace really special. I've lived all over – Paris, London, Barcelona – and I have high standards. At one point, I imagined opening a guest-house in the Caribbean with an excellent recording studio attached, where musicians could be inspired and perform, but then I decided to look closer to home, here in Ticino."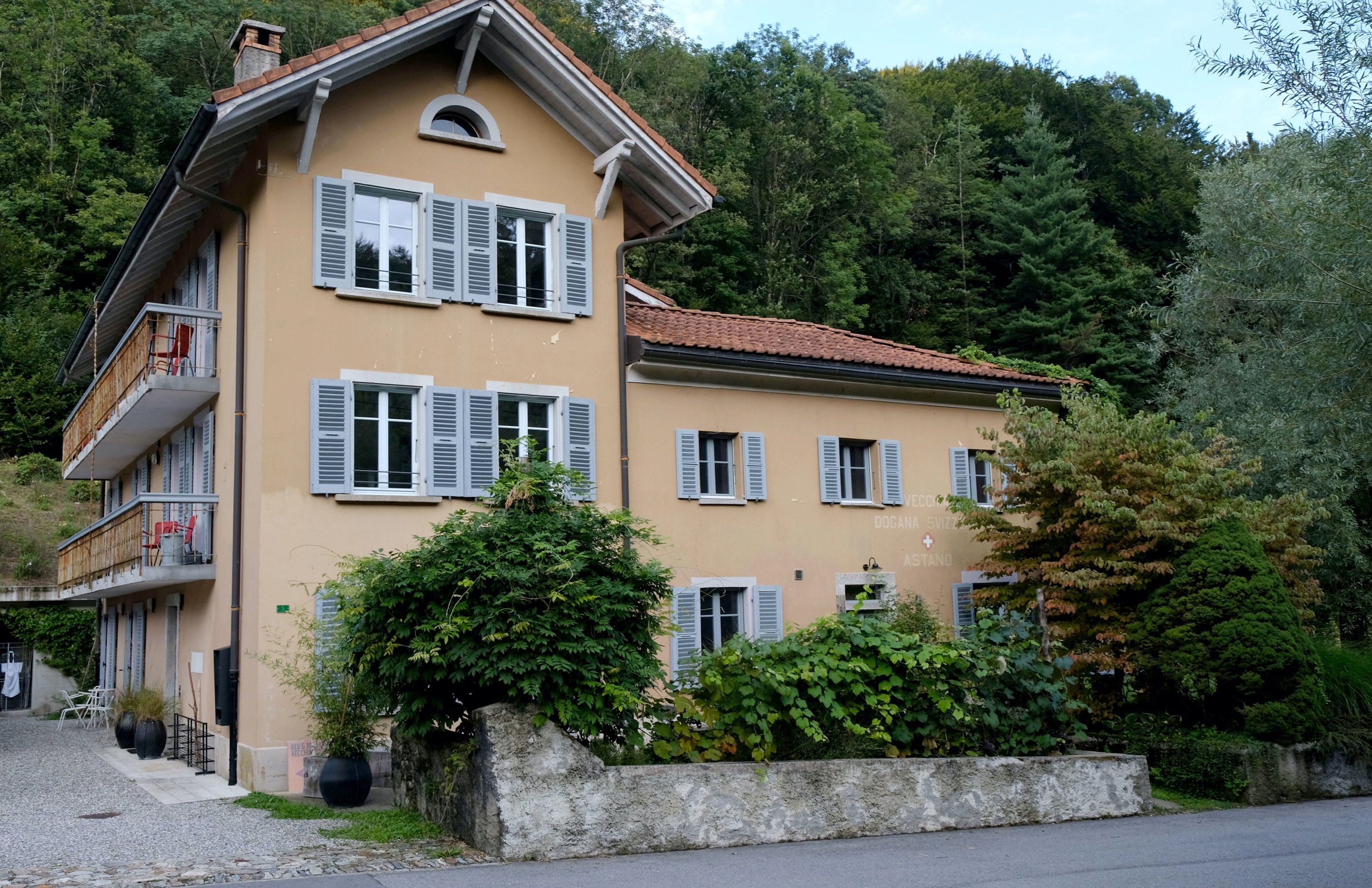 "My partner Donato and I thought we had found the right place – or at least a possible place – in 2012, but the sale fell through. We were very discouraged, but that night I had a dream of a wonderful house in an amazing location, and I immediately felt at peace. I knew that I didn't need to hurry or accept any compromises: the perfect place would reveal itself. And, one year later, I was standing in front of the Vecchia Dogana with the key in my hand. It was the house in my dream; I always knew it would come to me."
A late 19th-century villa built as a customs house on the border with Italy, the Vecchia Dogana looks out from the headwaters of the Lisora stream, in the village of Astano. A deep, silent, mystical lake fronts the ochre-tinted building with its dove-grey shutters. The vegetation of the hillside blends seamlessly into a beautiful garden without any fencing to mark the boundary.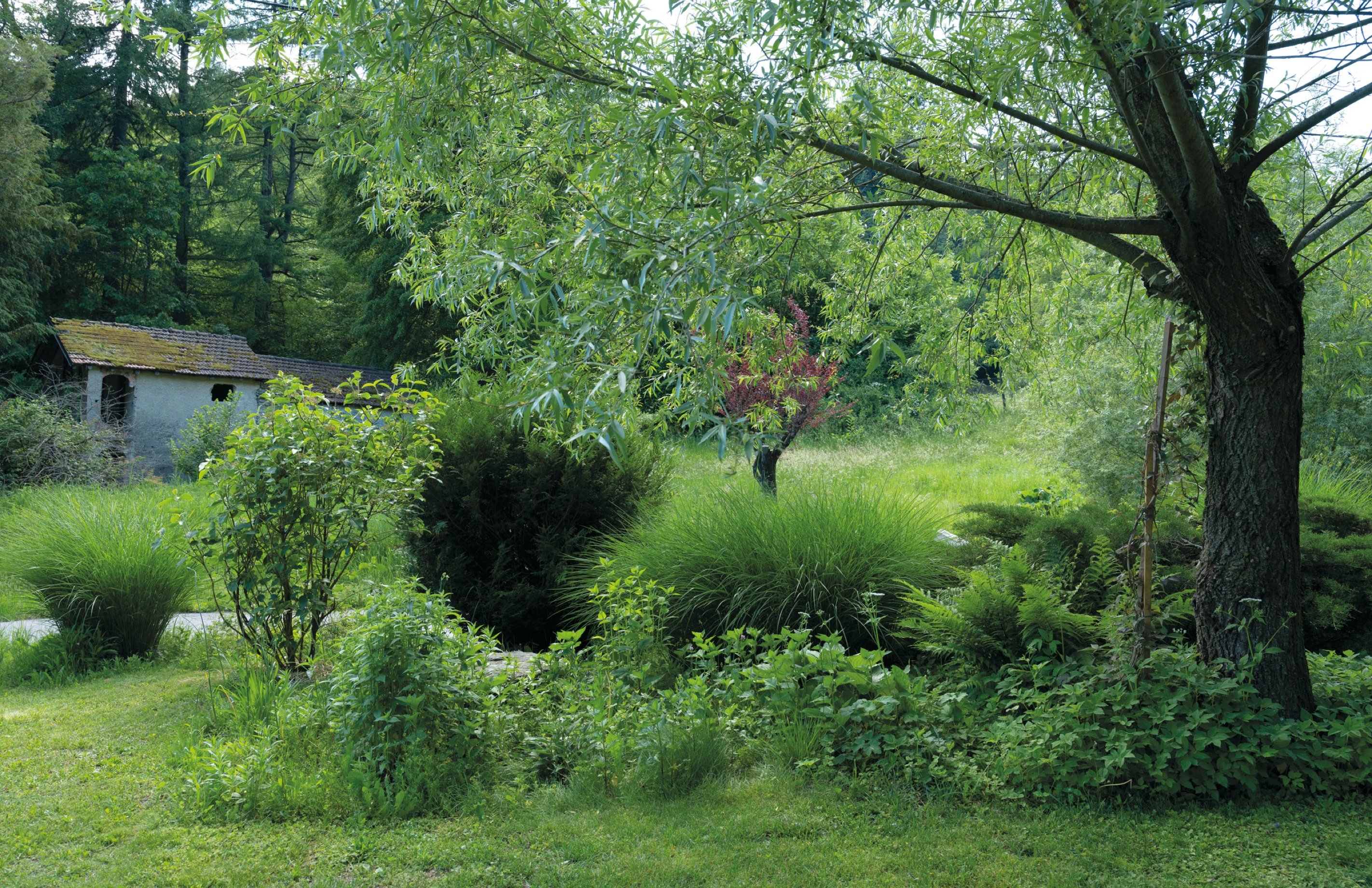 Indeed, the whole visual impression is perfect – and there's a good reason for that. Elisabetta's background is one of long and intense involvement in the arts. Her other job (she radiates such energy that she can clearly hold down three part-time jobs if necessary) is at the Laboratory for Visual Culture at the University of Applied Sciences and Arts of Southern Switzerland (SUPSI), although she is developing new tourism-related projects. She has also worked at the Locarno film festival and film production for ten years, rising from runner to exective producer, and she narrates part-time for Swiss television. Her partner is also a photographer; they both have a meticulous eye for detail, fine aesthetic taste and cinematic flair. The Vecchia Dogana is their dream theatre.
"When we first came here, we knew it needed a lot of work; we embarked on a huge restoration project – and with very little money! So we made a decision: we would find and restore second-hand furnishings which suited the building. It's a public building, with visual touches you might recognise from other public buildings like schools. Let's not disguise that, let's celebrate it!" So the beautiful tiles in the breakfast room come from an old boarding school in Bellinzona; the charitable Alessia Association donated them, along with other furnishings for Elisabetta and her partner to take away. "We carried each one down three flights of stairs to our car, took them off for restoration, and brought them here. It was a long journey – but worth it!" Some of the other furniture comes from Albergo Milano in Faido, which had been closed for more than twenty years. "None of this was planned – it was a process of discovery. The building itself showed us how to restore it." And, crucially, there was help from the regional promotion fund (FPR), fostered by the Lugano Regional Development Agency (ERSL), which provided a grant: "They were very patient, because the work took a long time, it would have been impossible without them".
Nature plays the lead role at the Vecchia Dogana; from every window, a vista of beautiful plants spreads out across the valley. "It was like a junk-yard when we arrived, with things stored haphazardly all around the house. But I had memories of a beautiful, natural garden at a house I once lived in, with mountain plants and fruit trees. So we cleared away the rubbish and started replanting with local plants – and for each species we planted, we found another growing next to it the next year; all this diversity just sprang up. Mother Nature is fantastic: she does everything for you – you just have to love her!"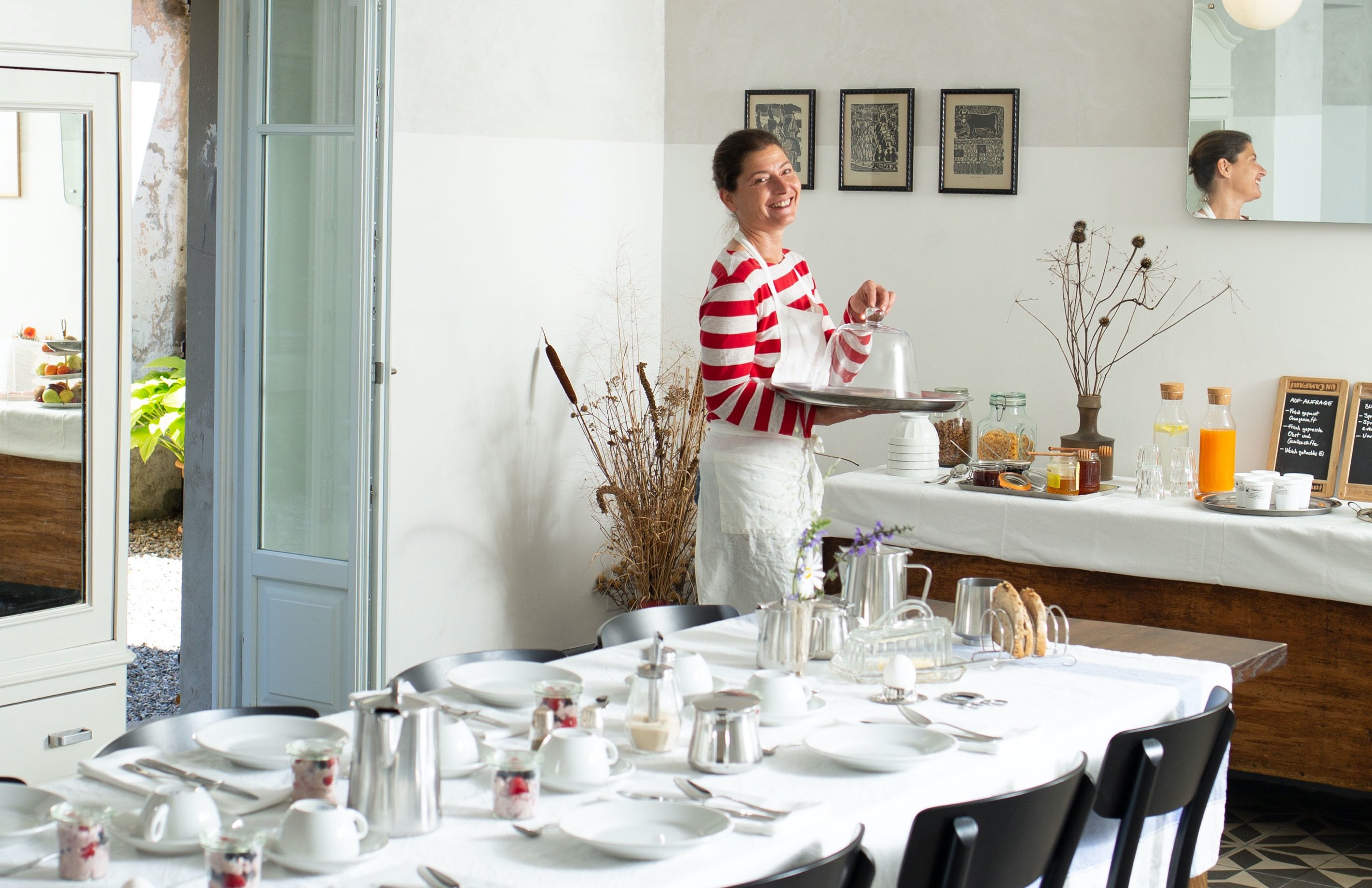 If there is an opposite to commercial mass tourism, with its identical hotels and price-comparison websites, this is it. "I went to tourism school," says Elisabetta, "and I know what mass tourism is like – and I chose differently. What matters to me is hospitality: welcoming my guests as proprietor of the house, offering them tranquillity, comfort, peace, beauty. That's why the minimum stay is two nights: you need that time to lose the world and find yourself."
And on this night, there is an extra, unexpected touch to the hospitality: as the evening comes on, thousands of fireflies dart among the bushes around the lake and along the stream. "We drove back this evening," says one guest, "and the valley was filled with little dots of light. It was like a dream." But this is no dream; it is real life... at the Vecchia Dogana.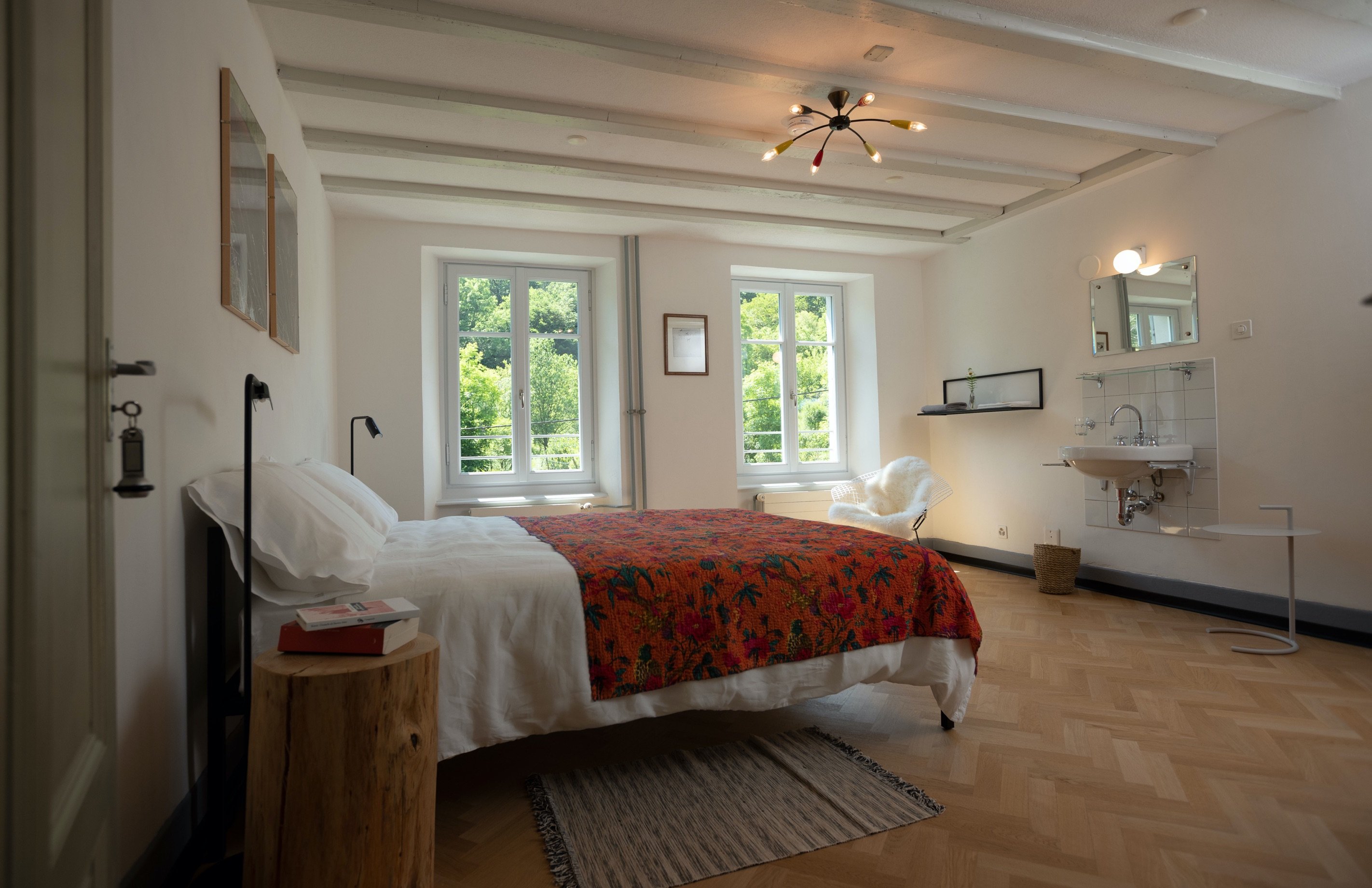 Where nature is free to invent
The Vecchia Dogana's garden is a project in constant evolution, intended to foster the greatest possible biodiversity by gathering and preserving of local species. Particular attention is lavished on the spontaneous perennials and vagabond plants such as mulleins, thistles and evening primroses, and to many other species less typical of the area: Elisabetta and Donato collect their seeds to plant them in specific places, creating unusual groupings or combinations that highlight their beauty. All this is possible thanks to the decision to mow most of the 2,000m² lawn just once a year, removing weeds exclusively by hand. It is an exhausting, fascinating job, which shows us that nature can always surprise us if left free to create. Here are three species that grow in the garden of the Vecchia Dogana, depicted in the illustrations that Elizabeth found in the digital collections of The New York Public Library.
The Tuscany of Switzerland
The guesthouse is located in the Lake District between Lake Maggiore and Lake Lugano, just steps from Lake Astano in the Malcantone. Known as "the Swiss Tuscany," Malcantone is one of the most characteristic areas of the country, known for its green and splendid landscapes. It is an ideal place to visit, both for those seeking tranquillity and those who want to be active, thanks to more than 300 kilometres of trails. The region also boasts a rich artistic and cultural heritage, including sites of interest such as the churches of Sant'Ambrogio in Cademario and Santo Stefano in Miglieglia, with their Romanesque bell towers and 12th and 13th-century frescoes – as well as the Sessa gold mine, which can be reached on foot along an easy, enchanting path from the Vecchia Dogana. Malcantone also offers delicious traditional gastronomic products, particularly charcuterie, meat, dairy products, honey, and wine.
Hospitality is at home
The Vecchia Dogana Guesthouse offers five rooms: four spacious double rooms (two of which have an extra bed for a child) and one single room, for a total of nine guests + two children. The bathrooms are shared: a decision taken not to spoil the nature of the rooms. Guests are enthusiastic about the hearty breakfast, to which Elisabetta and Donato dedicate a great deal of their daily efforts. The buffet offers a mix of seasonal flavours and local products, including butter, yogurt, cheese and eggs from local farms, home-made cakes, slow-leavened sourdough from PaneLento of Lugano – one of the finest bakeries in the region – organic honey from Casa Astra in Mendrisio, and much more. The kitchen is where families love to gather for moments of relaxation and sharing; coffee, teas and fresh seasonal fruit are always available. Elisabetta's goal is to make each guest feel as pampered they would in their own home, and many small details show it: white linen sheets, honeycomb bathrobes and towels, tablecloths and fabric napkins, and handmade soaps by SOALP Alpine cosmetics.
---
Wanderful Take
The path winds up into the mountains, getting ever steeper and narrower as it goes. When you follow your dream, it can feel as if you are disappearing from the world, heading possibly for a dead end. But if you have thought through every step and gained the knowledge of yourself and life to dream in perfect clarity, then the path will bring you to the place you dreamed of: the silent lake, the blossoming garden, the warm-tinted and sun-lit house. And as the lady of the house welcomes you in, you will say, as we did: "this is Wanderful."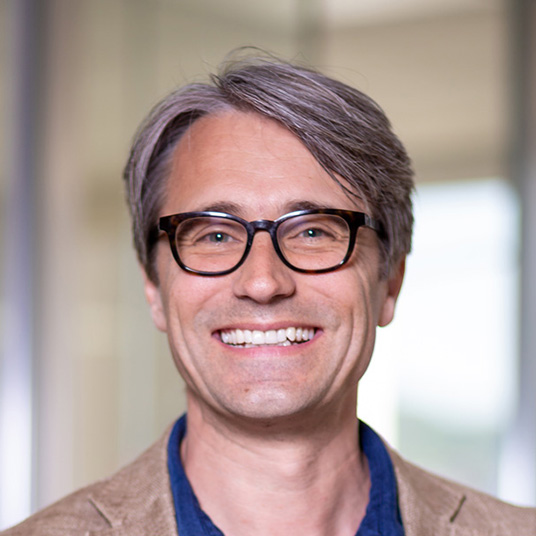 Florian Anderhub
After completing a Master's degree in Communication at the University of Italian Switzerland, Florian Anderhub has been leading Ander Group since 2006. His multicultural background, 21 years as an entrepreneur and passion for technological innovation are a guarantee of growth for his clients.