A new digital ecosystem for a beautiful natural ecosystem
Campofelice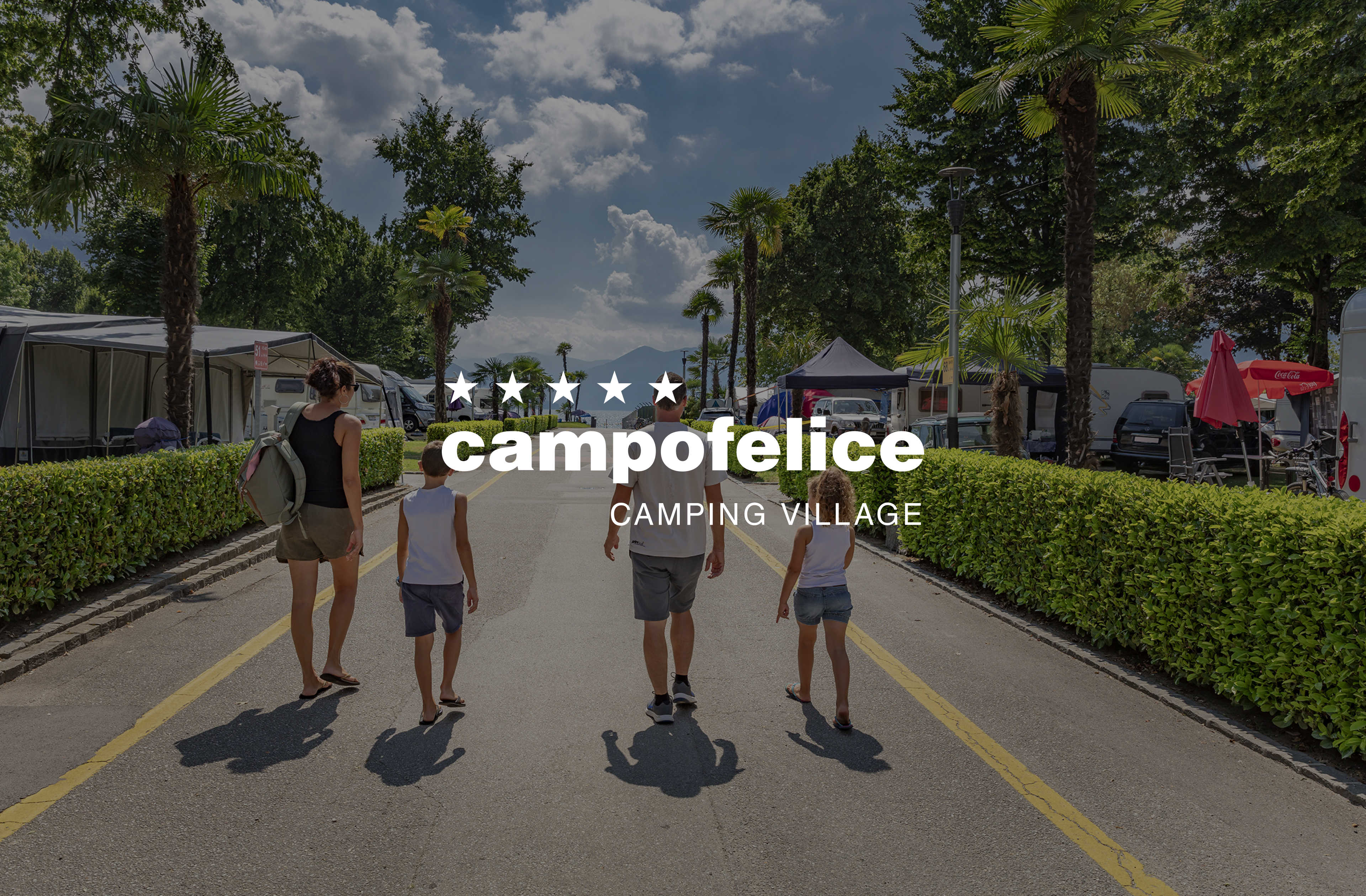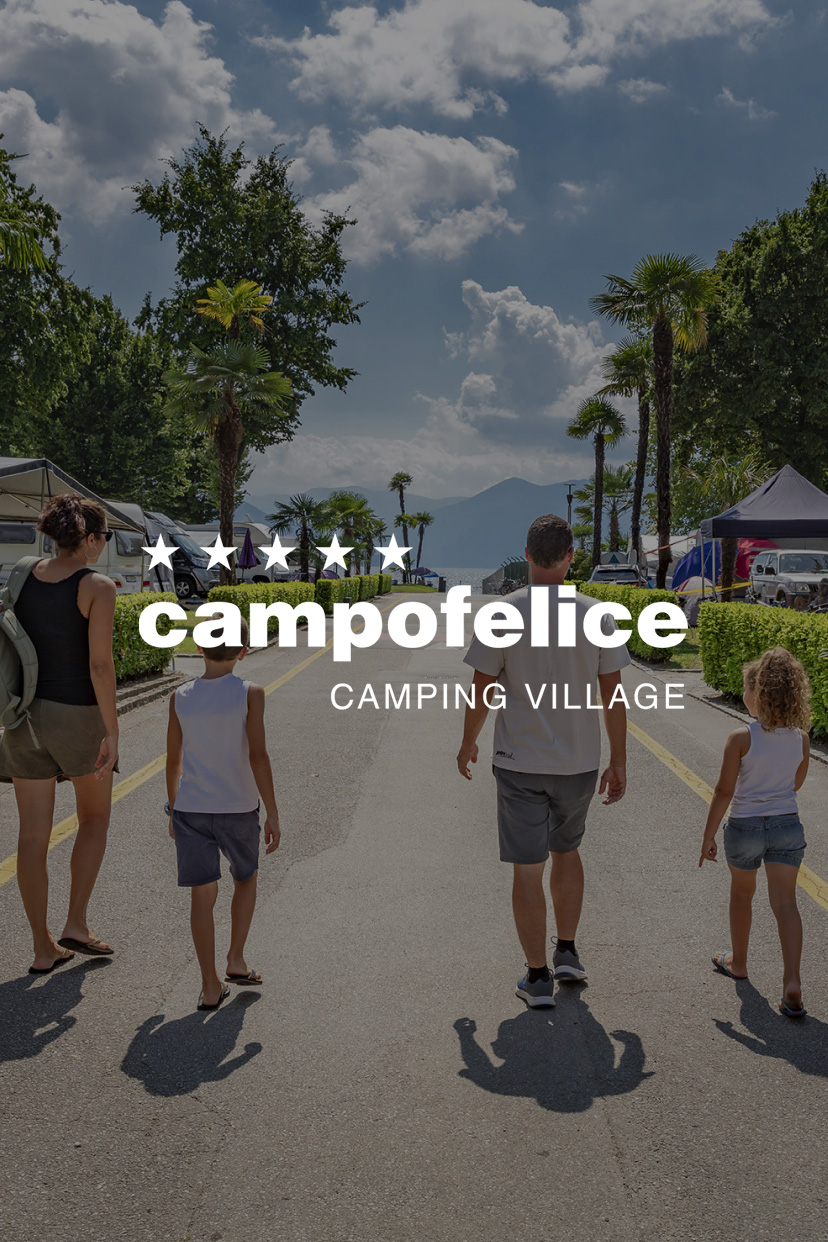 Our approach
Content, Experience, Performance
Clients and Goals
Campofelice Camping Village is a paradise for adults, families and children located in Tenero, on the shores of Lake Maggiore, not far from Locarno and Ascona. With a beach of 400 meters and a park of 15 hectares, Campofelice is the perfect structure for those who want to enjoy a vacation of nature, fun, relax and carefree.
For Campofelice we designed a modern website, with a User Experience and fluidity that make it easy to use, providing also the possibility to insert more languages. The integration of HubSpot also allows you to create custom advertising campaigns, automate the workflow and manage contacts efficiently.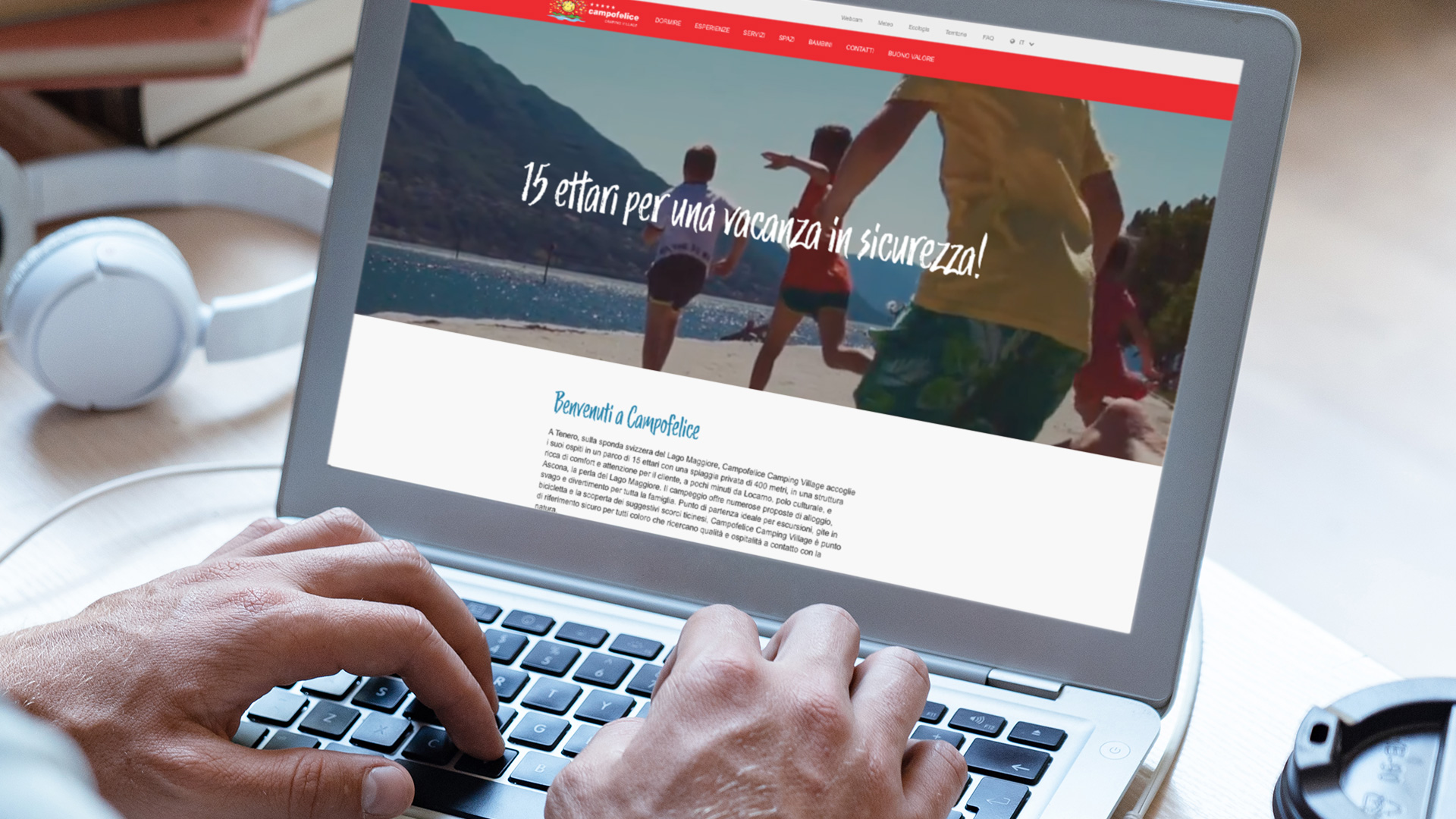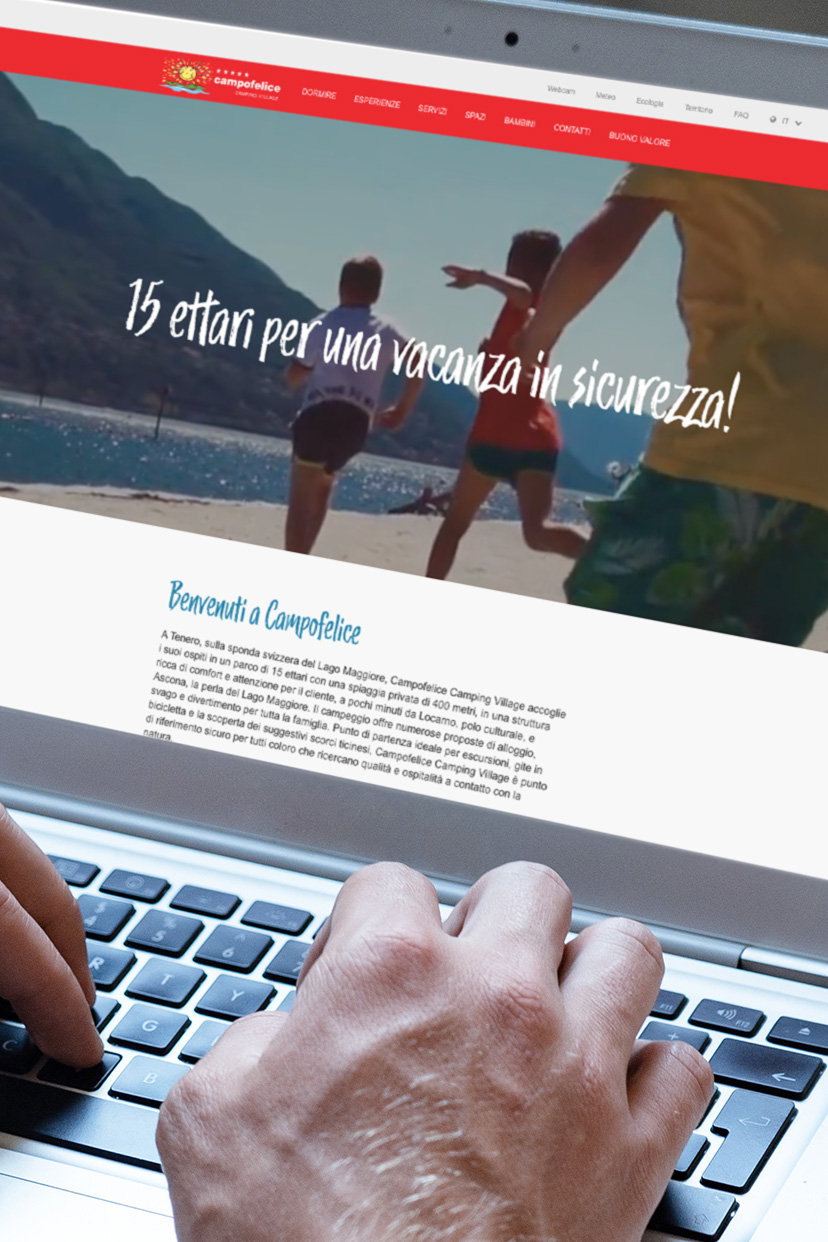 A new structured, fluid and multilingual website
The website designed for Campofelice was created based on a number of requirements that the client considered fundamental. The new platform had to be attractive, fluid and perfectly usable from both Desktop and Mobile, it had to be multilingual - also considering the users of the structure, mostly from Nordic countries and inland Switzerland - and allow online booking.
The result is a site where important informations are immediately and easily accessible by users of all ages, types and territorial origin, but without sacrificing the purely aesthetic side. For this reason we coordinated the creation of photos that could better convey the beauty of the place.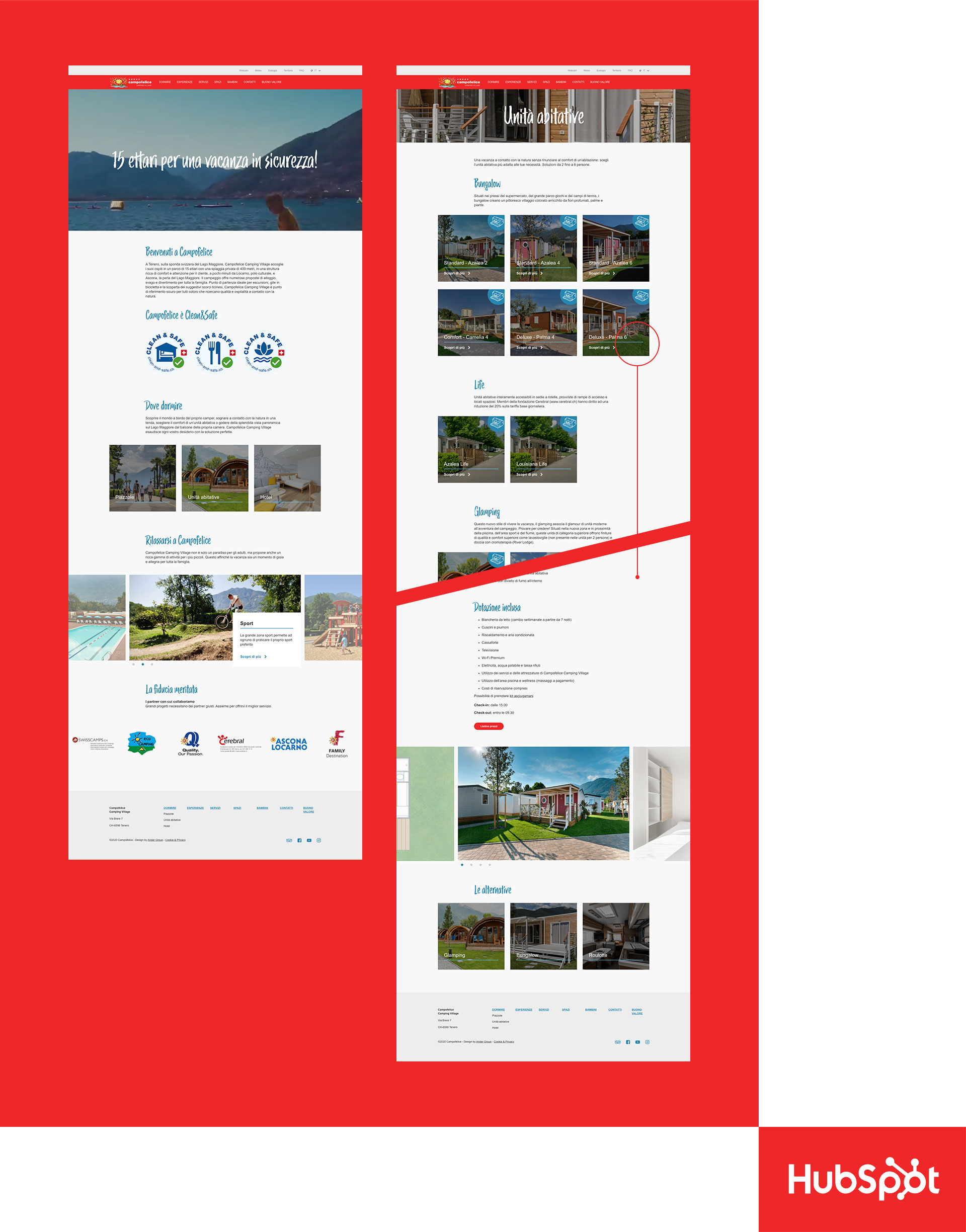 A CRM to manage contacts and automate communication flows
The hosting platform of Campofelice website is HubSpot, our trusted partner and reliable CRM with thousands features. Thanks to HubSpot it's possible to create advertising campaigns that include Google Ads and all Social Networks, to set up fully customized workflows that allow you to send ad hoc communications to different user segments and to create content pages quickly, easily and efficiently. The essence of our #PerformanceBranding in a single tool.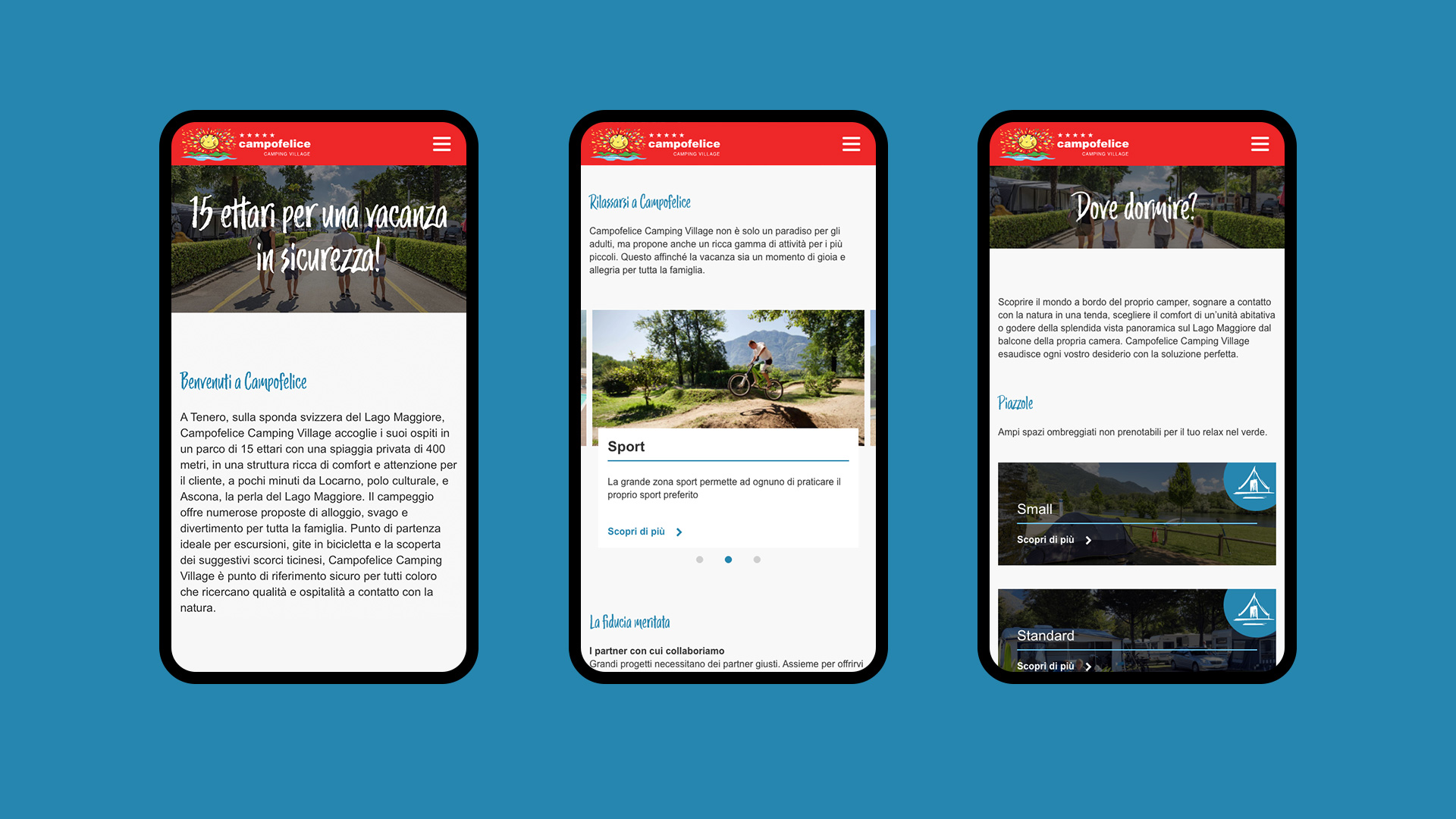 A strong partnership and constant optimization
Creating such a complex site that took into account multiple Buyer Personas was not easy, but certainly very challenging. Thanks to the close and useful collaboration with the client and targeted workshops, we were able to optimize the content, to organizer it in a way that made the user's navigation easier and to highlight those specificities that make Campofelice one of the most loved and attended structures in Switzerland.