A CRM alone isn't Enough
Client: MG Immobiliare
Sector: Real estate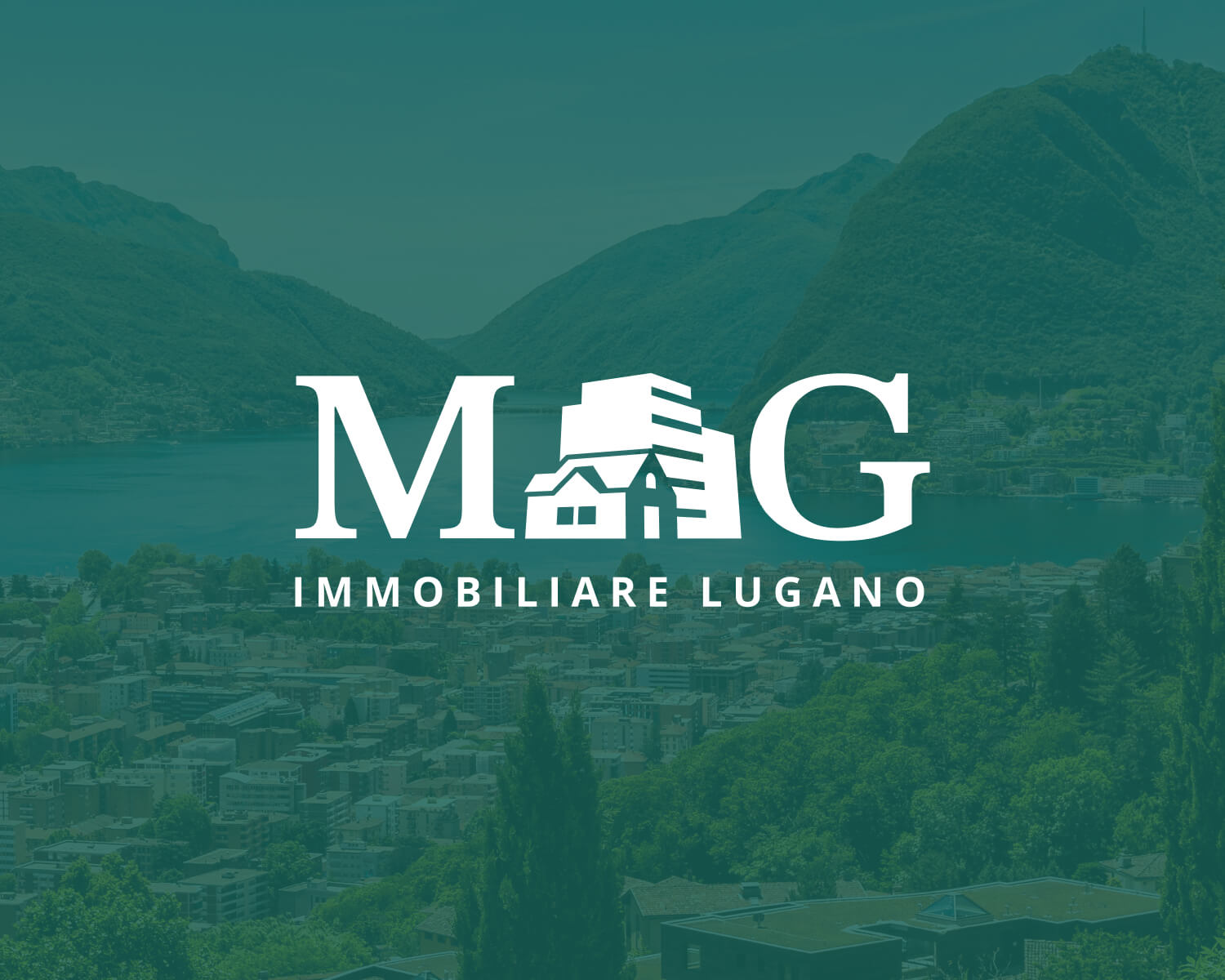 In the fast-paced world of real estate, can an agency afford to have ineffective resource management and settle for a cutting-edge CRM that isn't integrated with their website?
---
CRM
---
Brand system
---
Strategy
---
Performance
---
Communication plan
---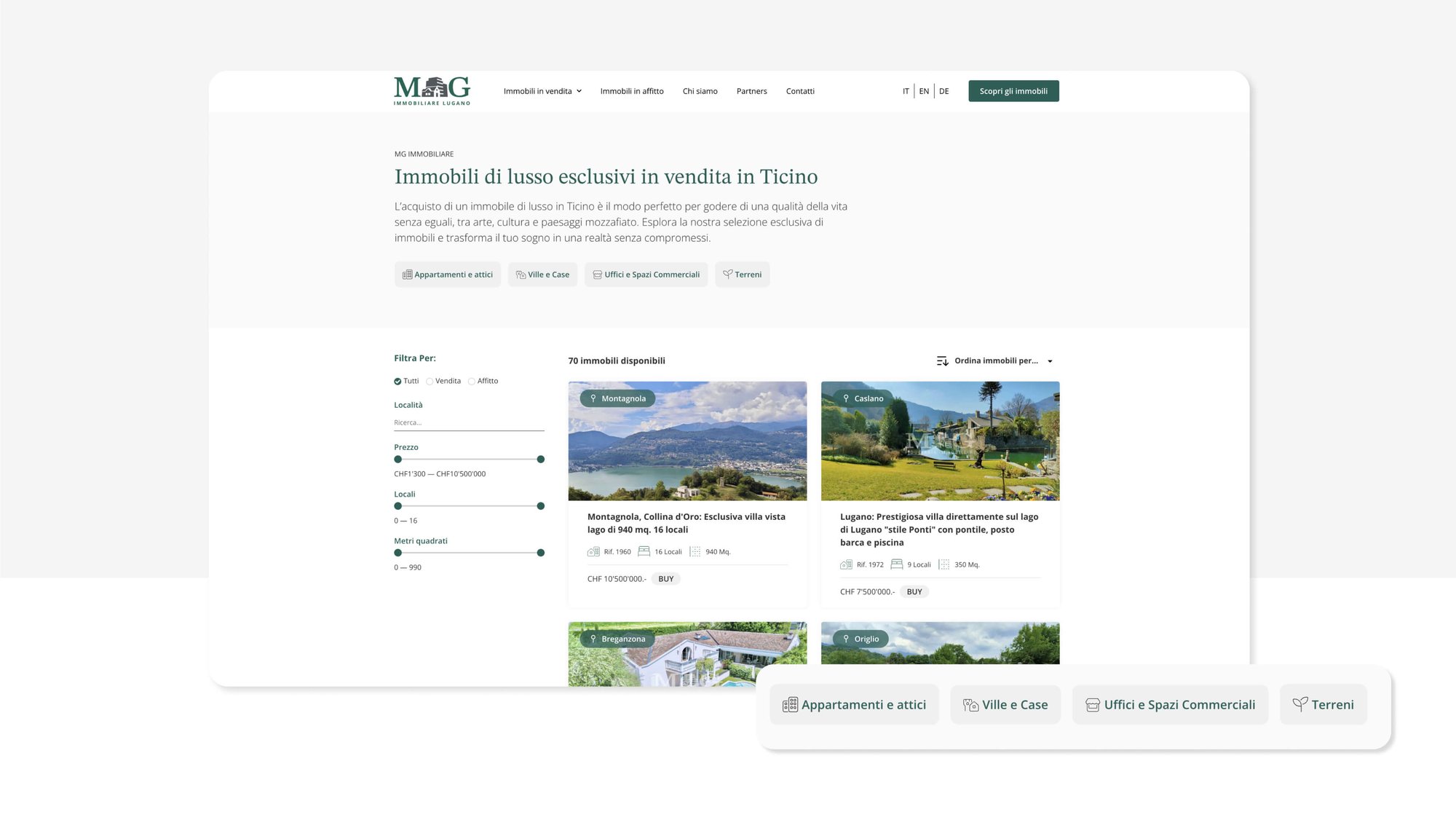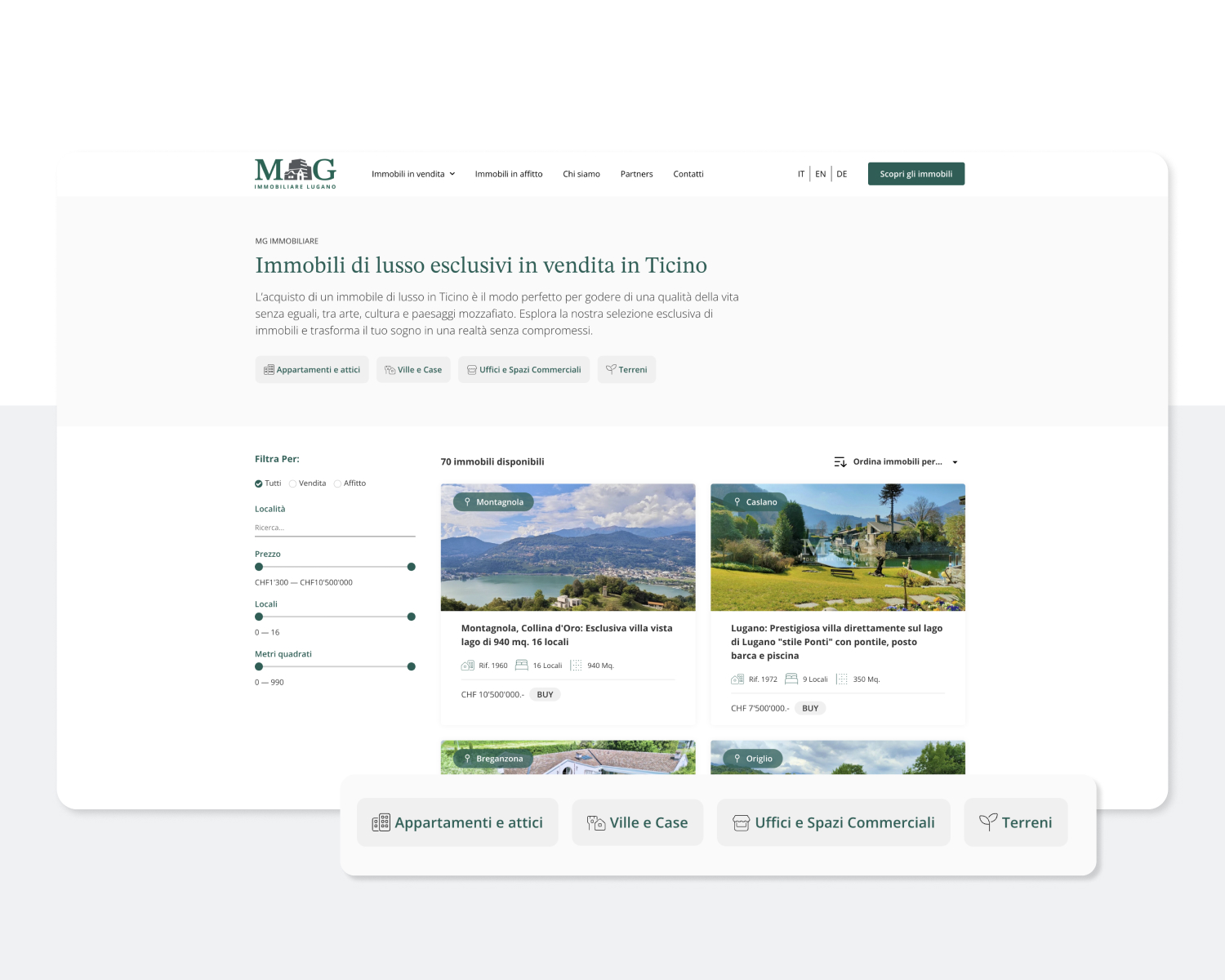 The client
MG Immobiliare is a Lugano-based historical real-estate agency with thirty years' experience, directed by Giovanni and Maria Antonietta Mastroddi. Gianni and Antonietta Mastroddi.

On the one hand, the agency uses its website as the primary showcase for advertisements and key information, while on the other — to manage the acquisition funnel — it relies on CasaOne, the leading CRM for the Swiss real estate sector. With this tool, they can centralize the management of properties, leads and appointments, and place advertisements on Switzerland's most popular real estate portals, such as Homegate.ch, ImmoScout24 and UrbanHome.
The tech hurdle
However, the lack of communication between the website and the CasaOne management software was an Achilles heel: the team members had to interface individually with the respective platforms, each for their own areas of responsibility, not to mention duplicating efforts in terms of maintaining and updating the advertisements.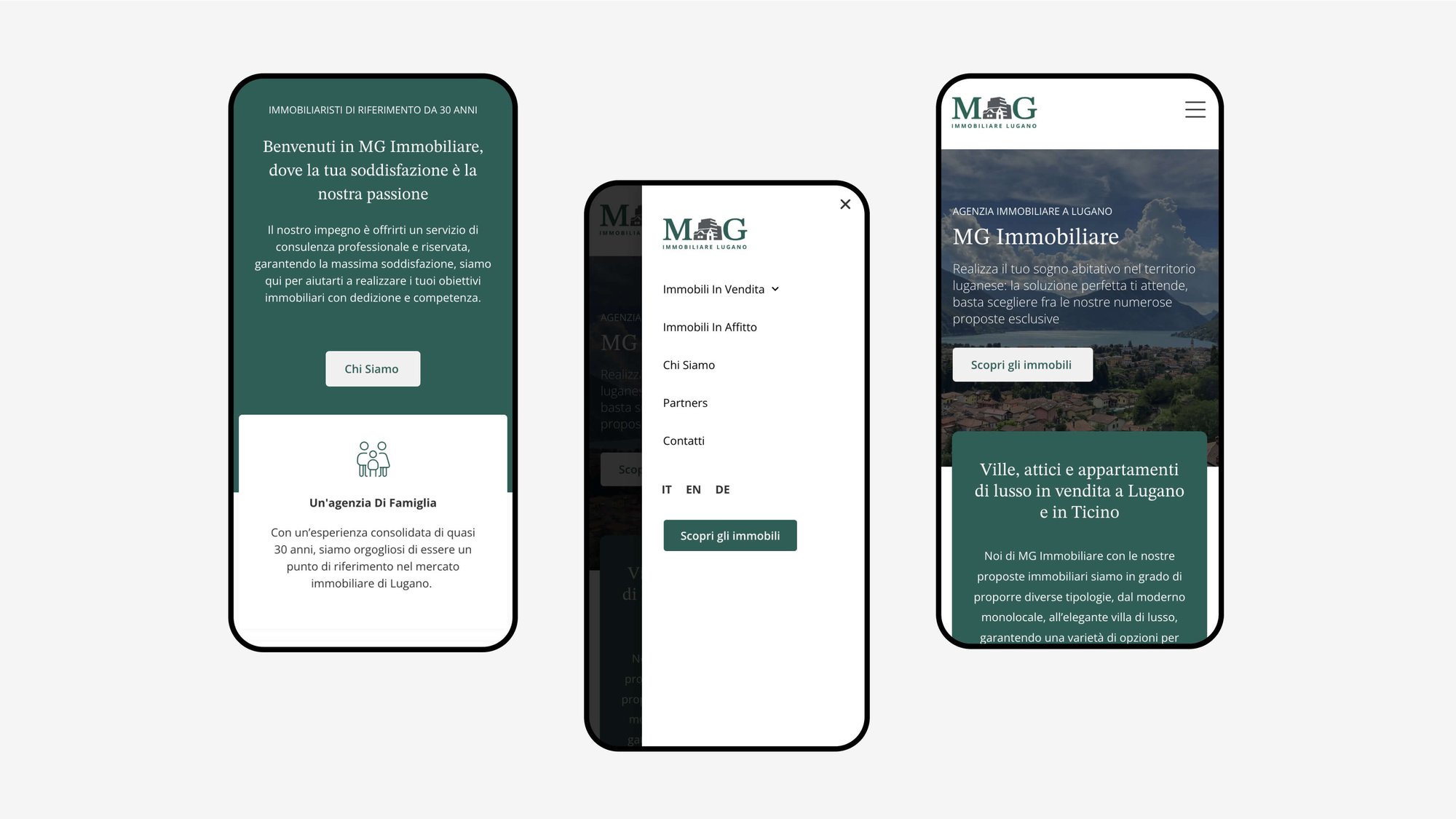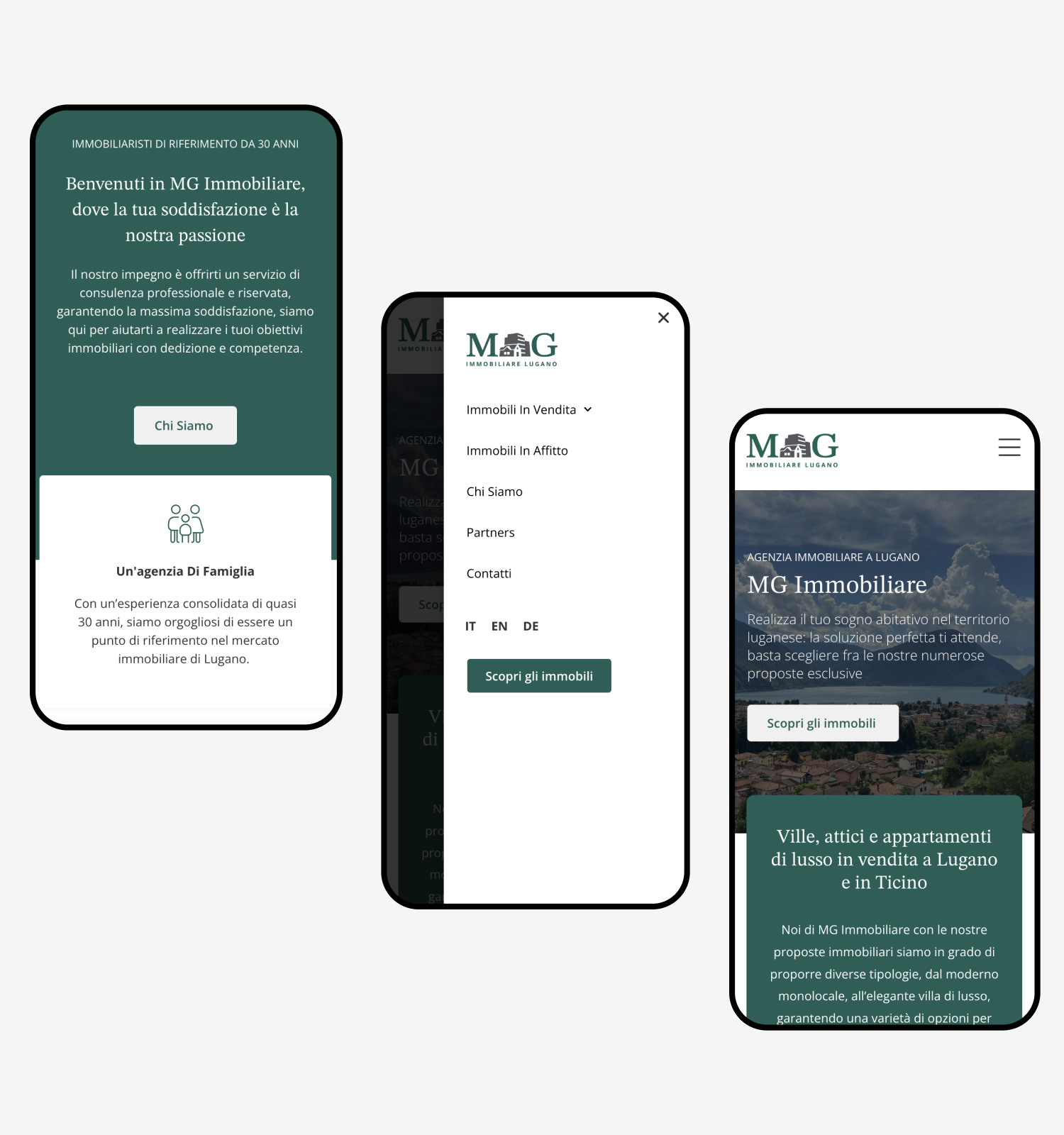 Placing technology at the service of estate agents
We live in a time when purchasing licenses or new technology tools is within everybody's reach. But owning a tool and making full use of it are two different things. At Ander Group, we aim to make sure that each and every piece of technology is, to all intents and purposes, a strategic asset for the client.
While MG Immobiliare focuses on its core business of selling and letting properties, we take care of ensuring that all the tech aspects support, rather than hinder, their success.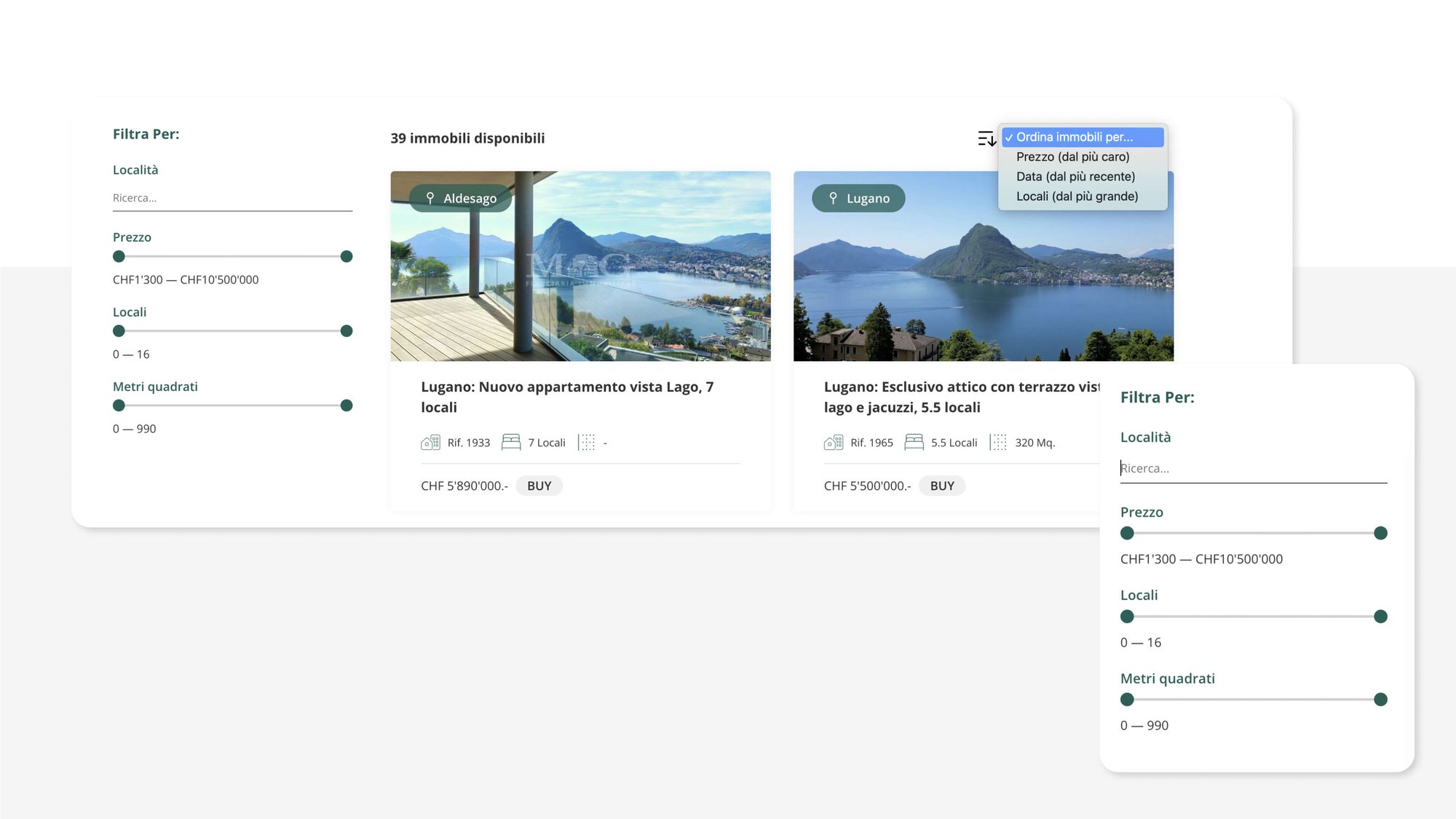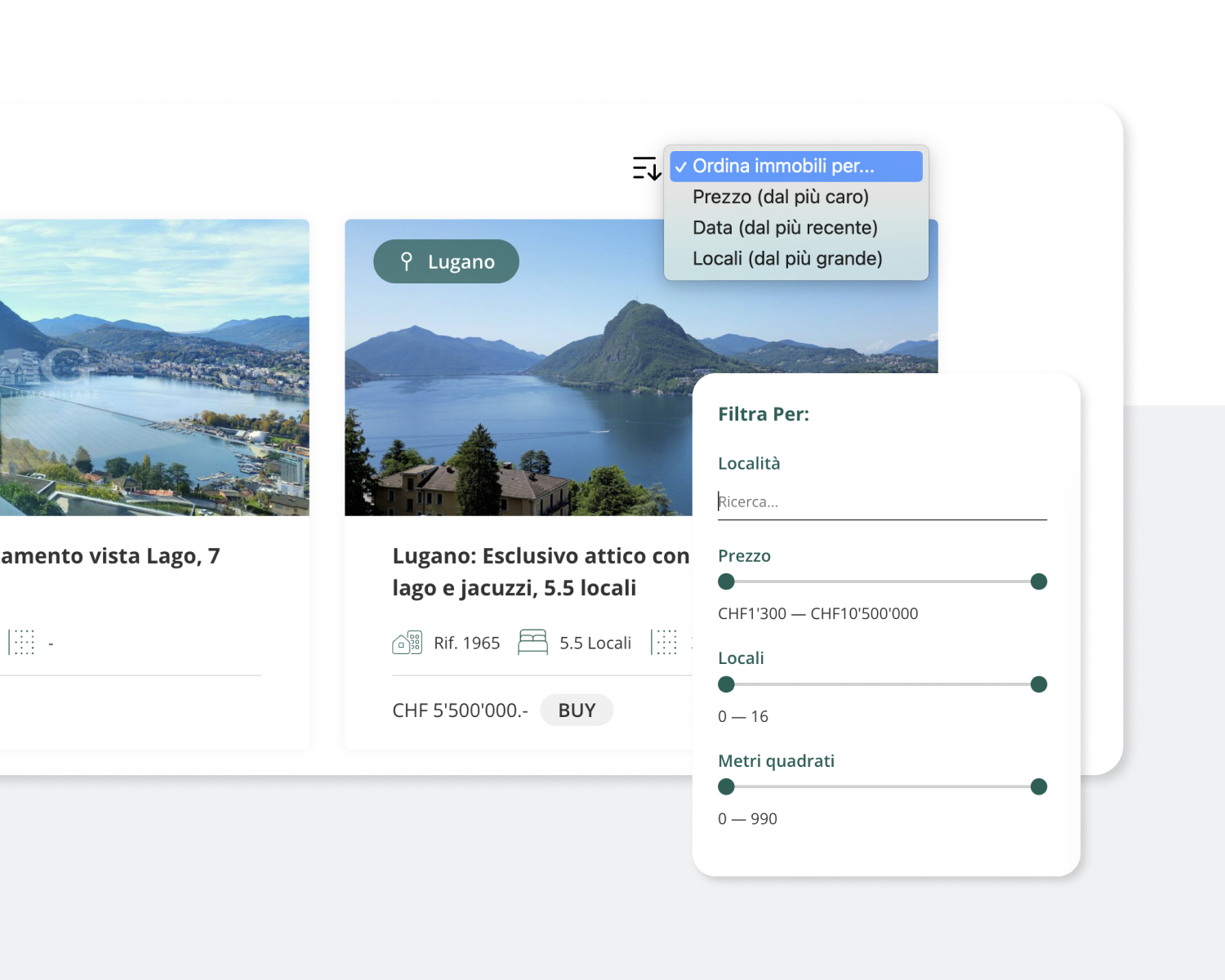 Integrating CasaOne with the website
Following customized integration, the CasaOne management software is now interfaced with the client's website, which was built with WordPress in three languages. This solution's real strength lies in its versatility: it isn't connected to a specific CMS and can be integrated with any website. As a result of this integration, CasaOne is now a central hub for business management, allowing seamless, centralized control and removing the need to switch between different platforms. A control center that reduces errors and improves operational efficiency. Now, following the integration, when a property is created, updated or removed, the same automatically occurs on the agency's website, too.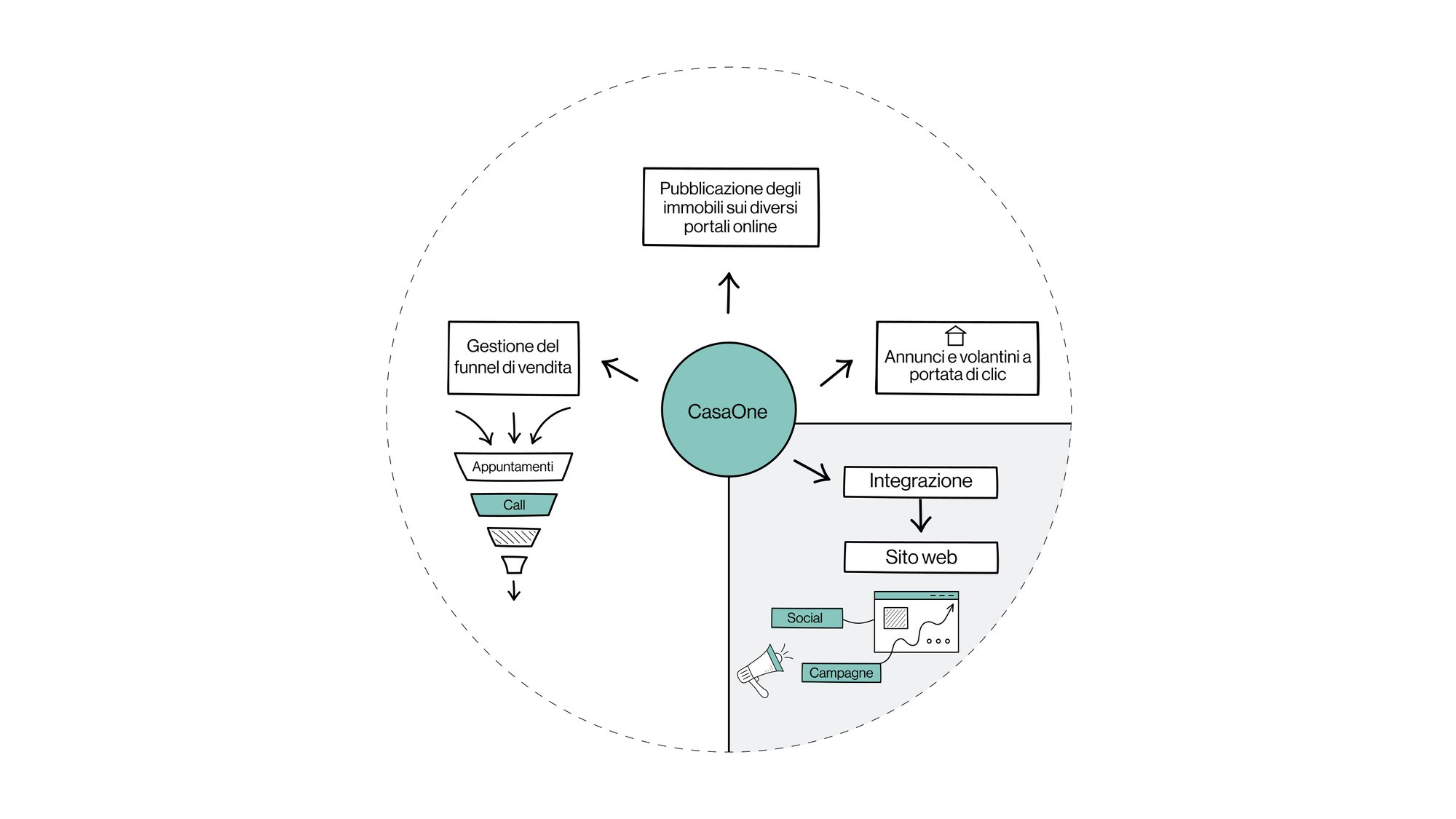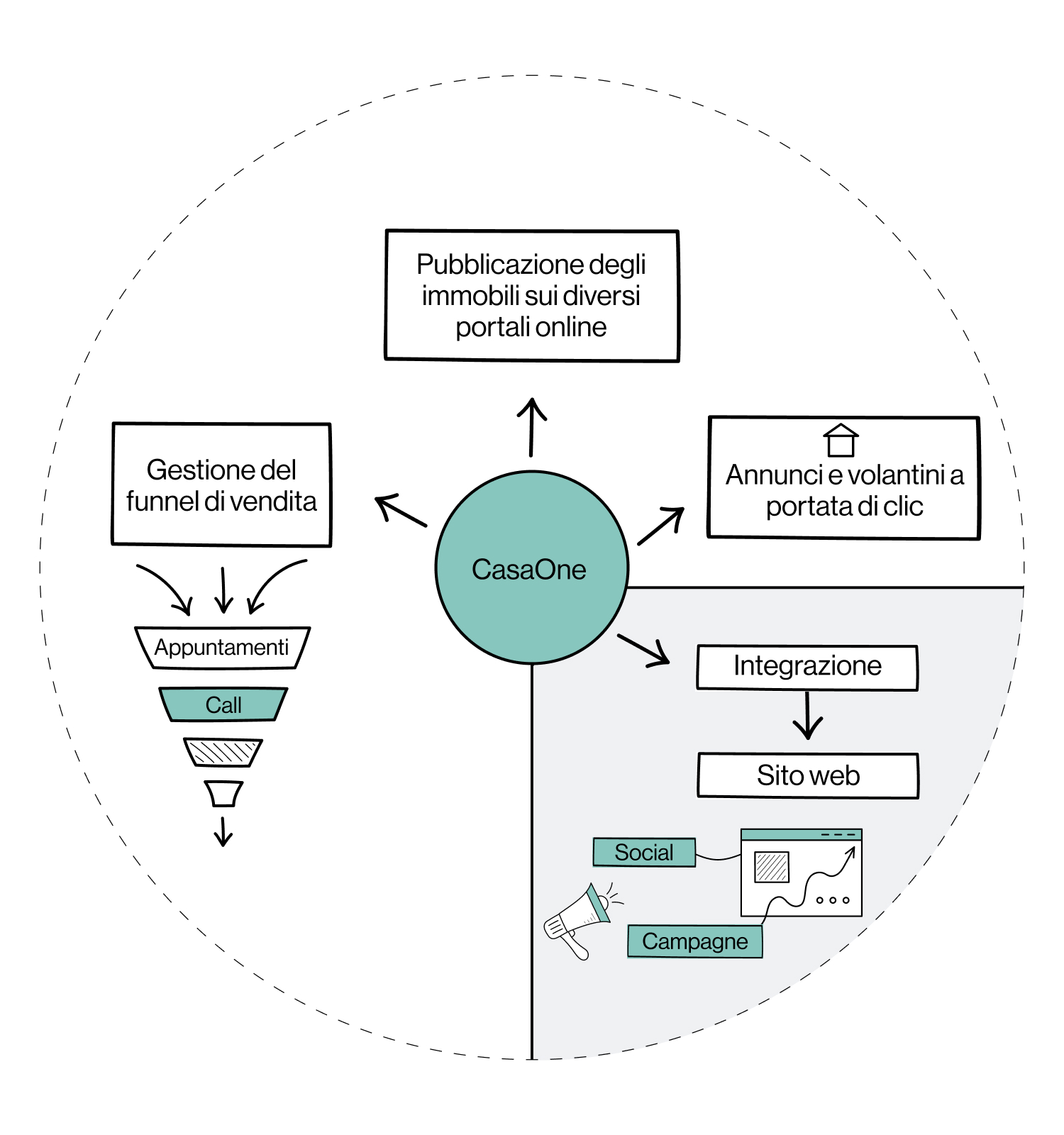 An indexed, eye-catching website that's easy to update
Not only does it feature a sophisticated design thanks to the graphic theme that was chosen, but it is also incredibly agile when it comes to updating content, images and descriptions. The accurate structuring of texts and SEO optimization guarantee outstanding search engine visibility.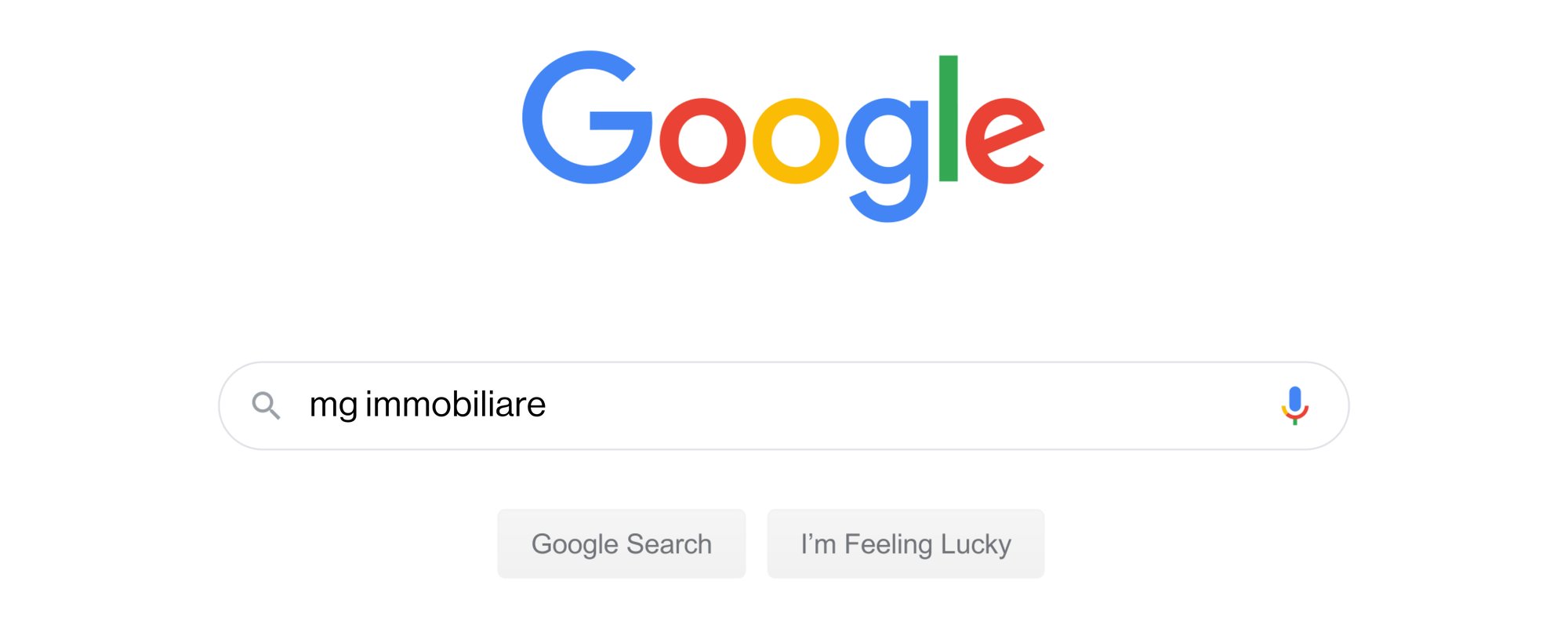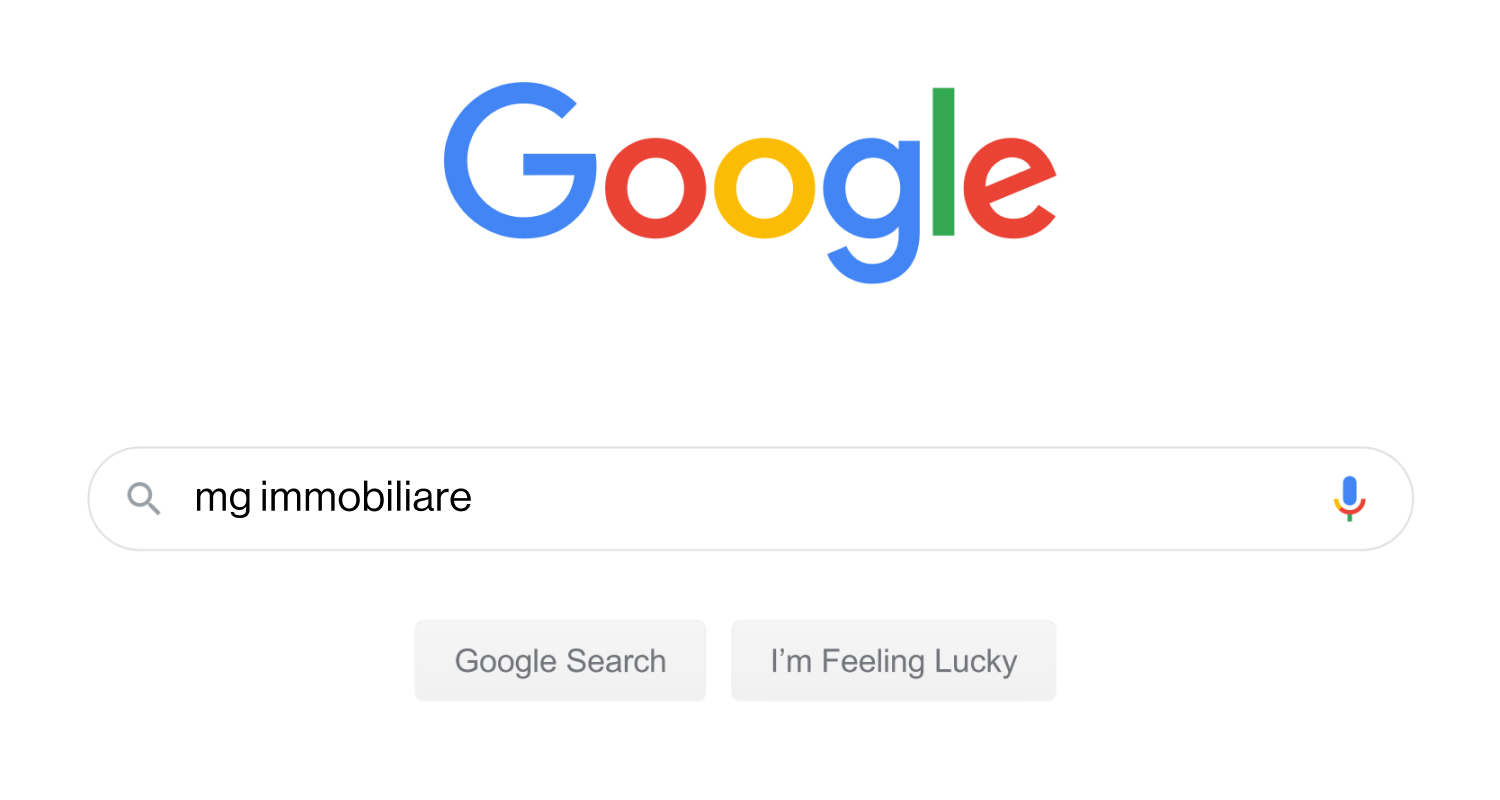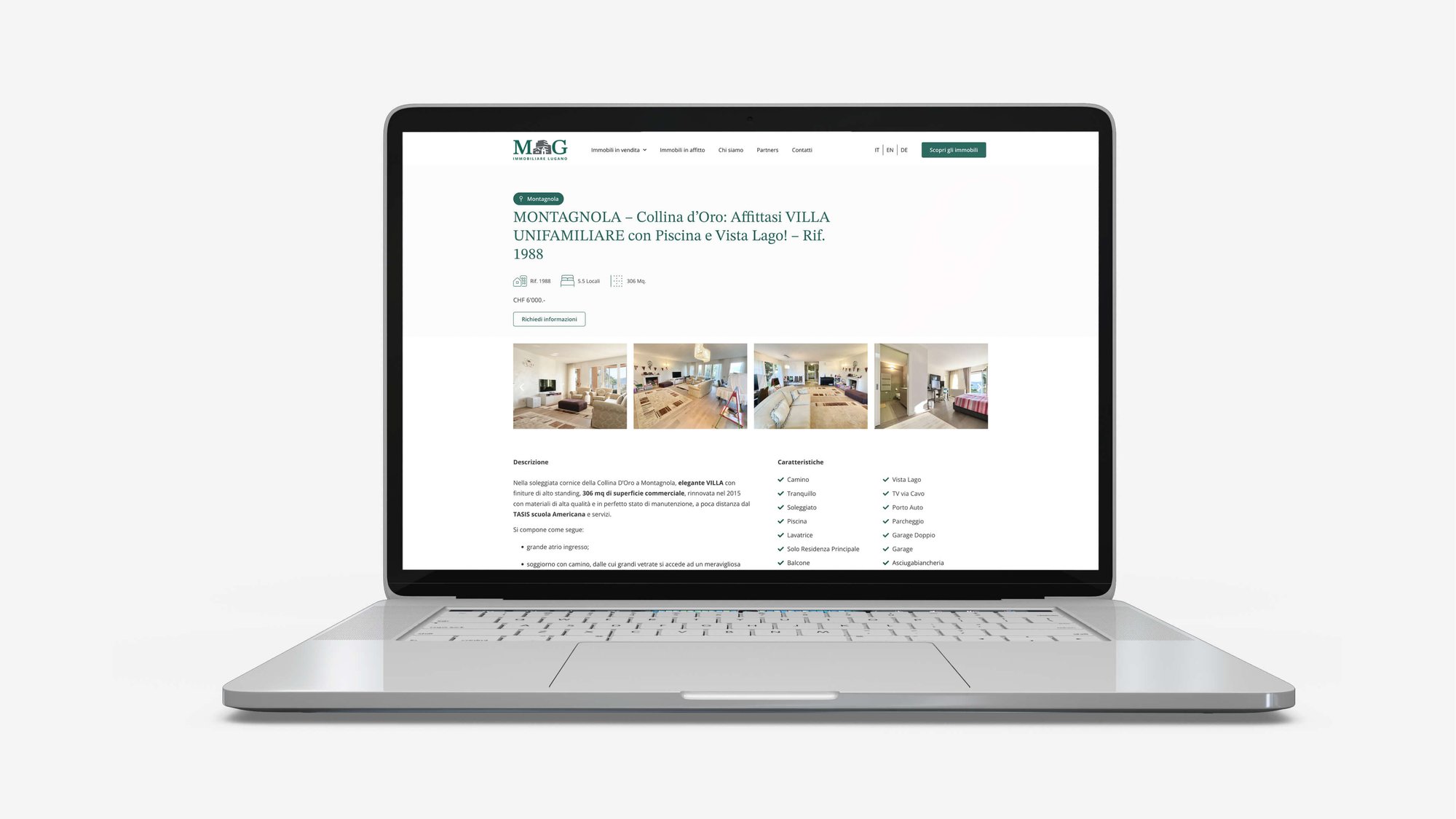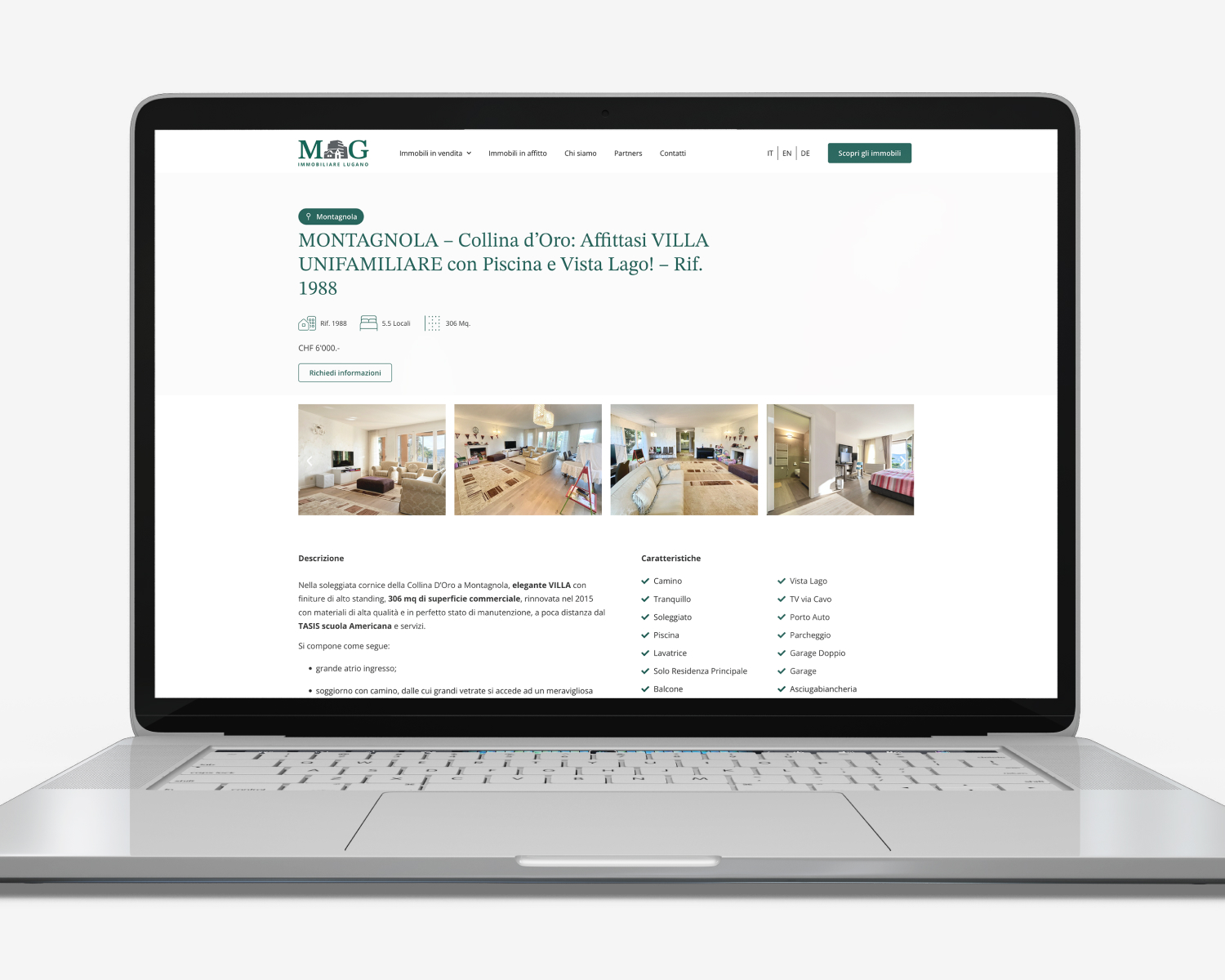 A functional and recognizable logo
We revamped the historical logo by tweaking its weights and measurements, while ensuring that it would still be recognized. The real boon for the client was the new design system: having logo variations to be able to adapt it to the different activities that the agency carries out online and offline, as well as the guidelines for using it.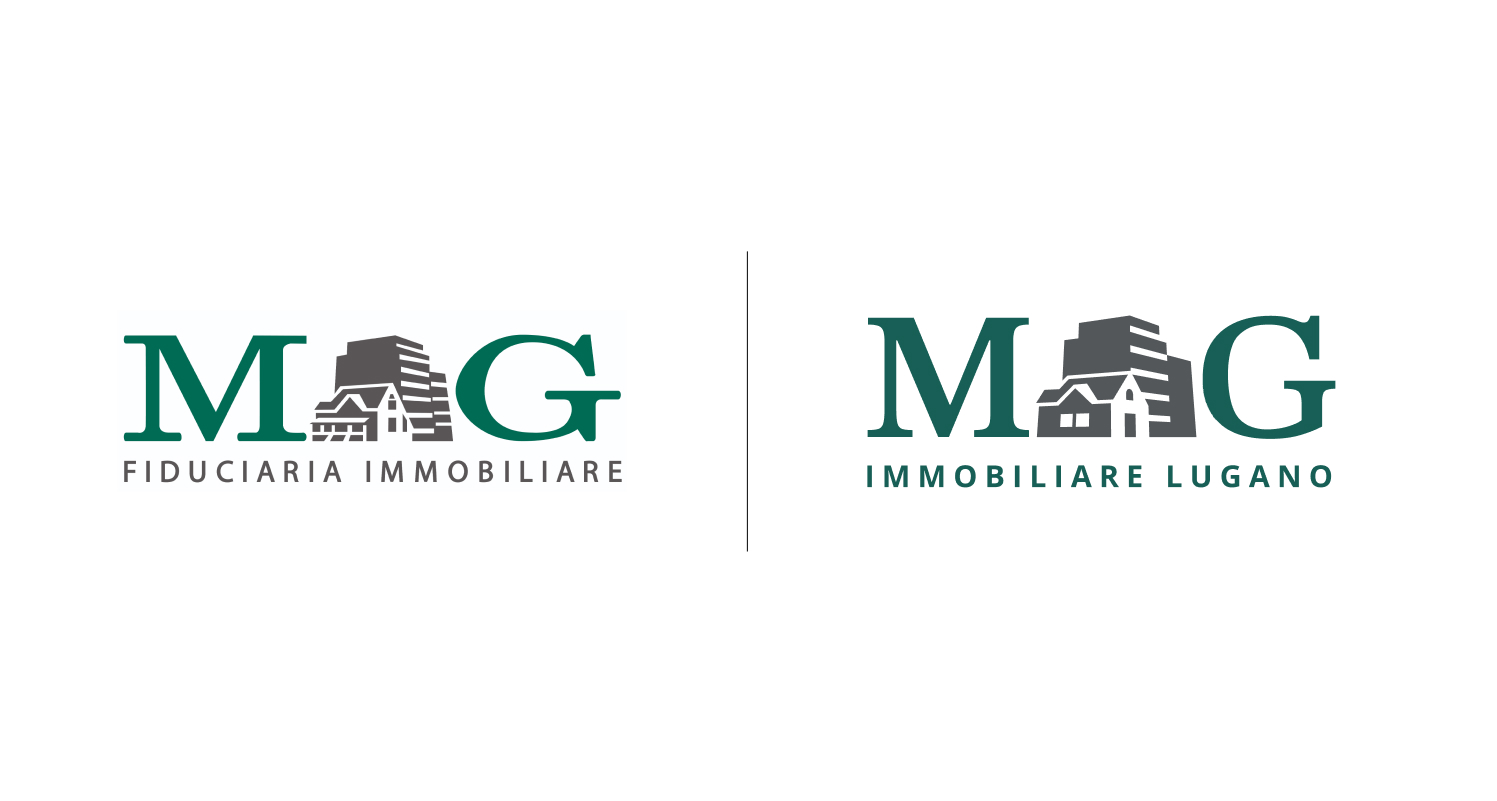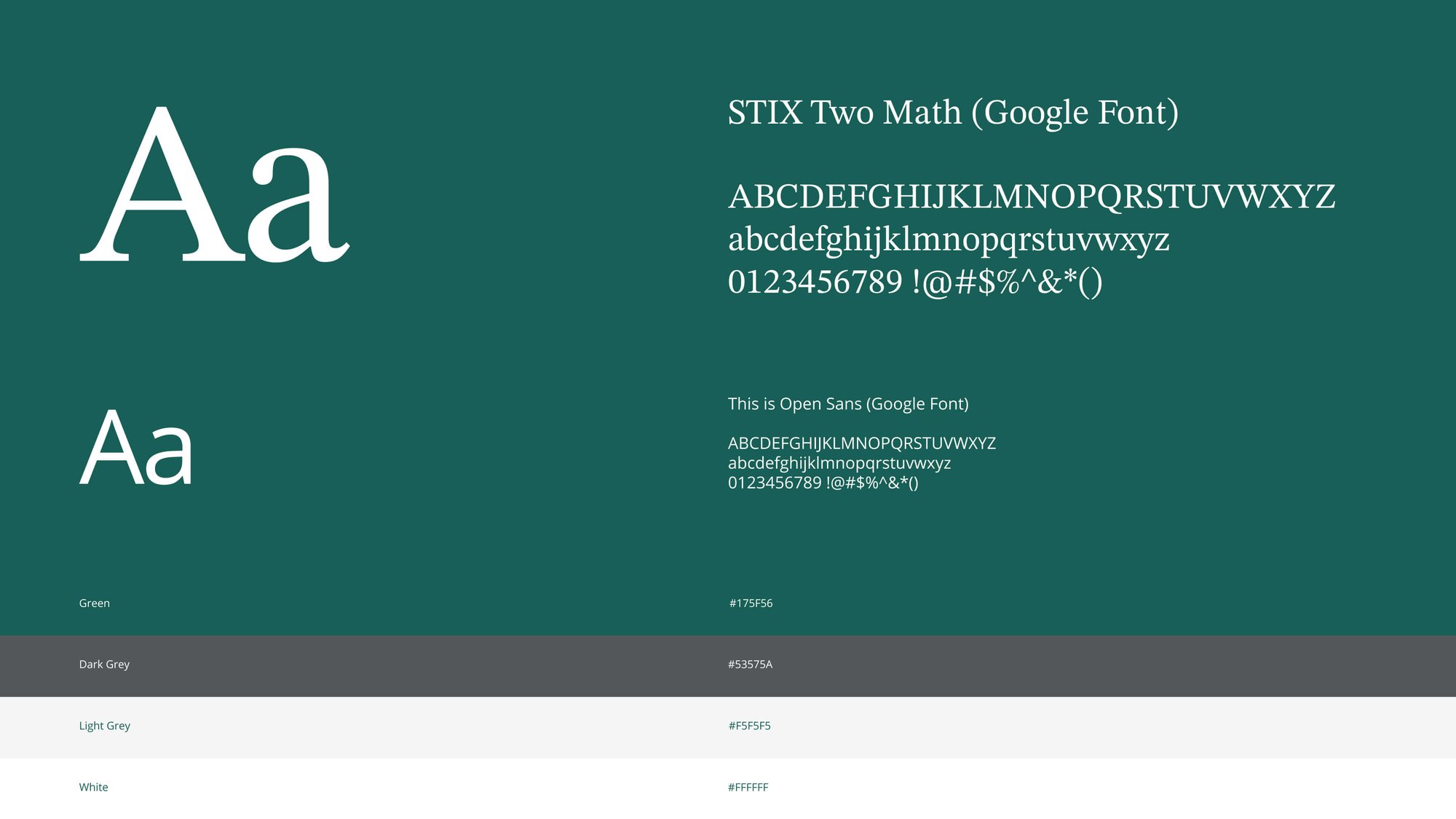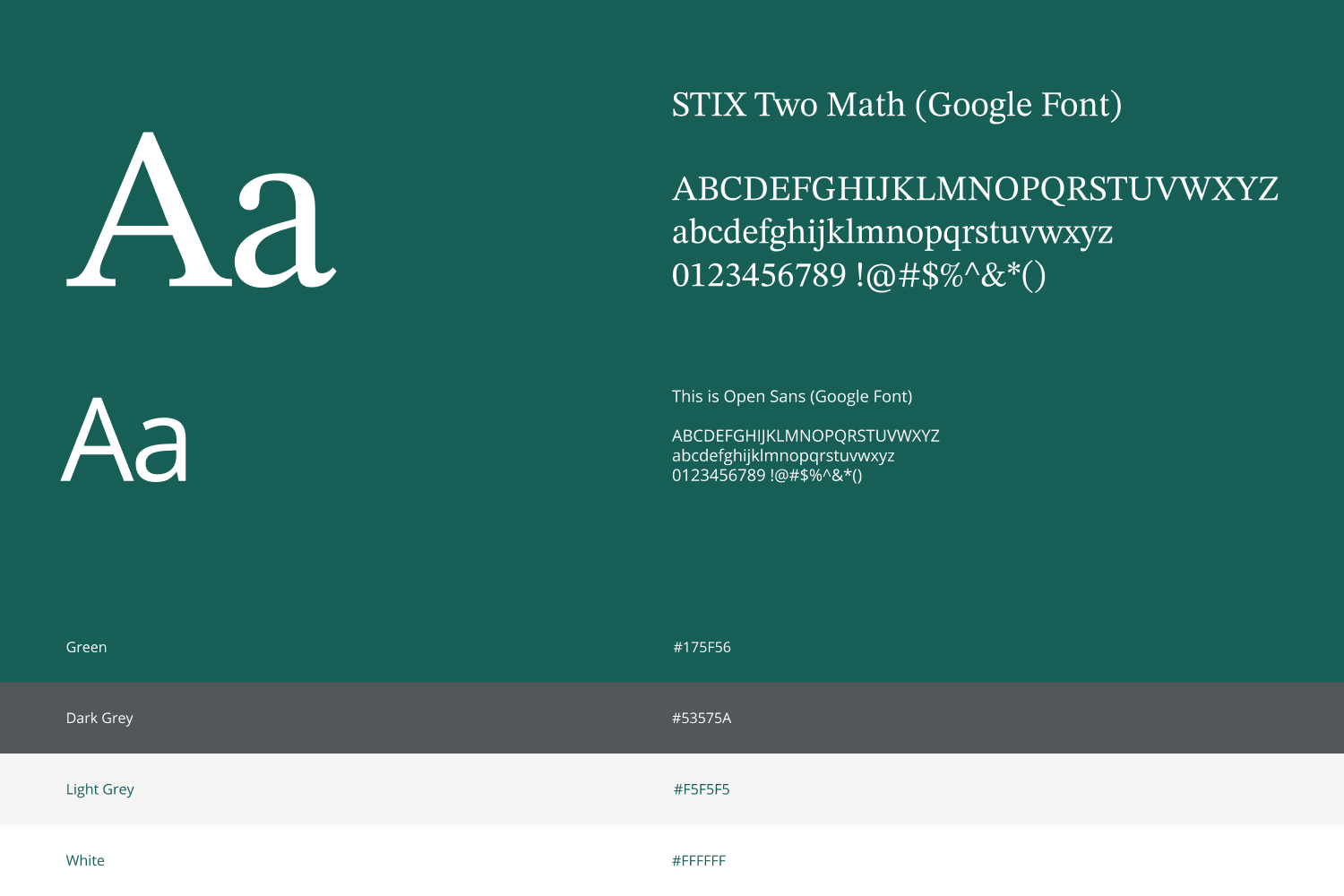 Social media presence with ad hoc design and layout
Having logo variations for a range of posts and platforms is a must on social media, too. Consistency and recognizability are the watchwords, so that people can spot a common theme in the skyline on Facebook, Instagram and LinkedIn, in the cover images and featured stories.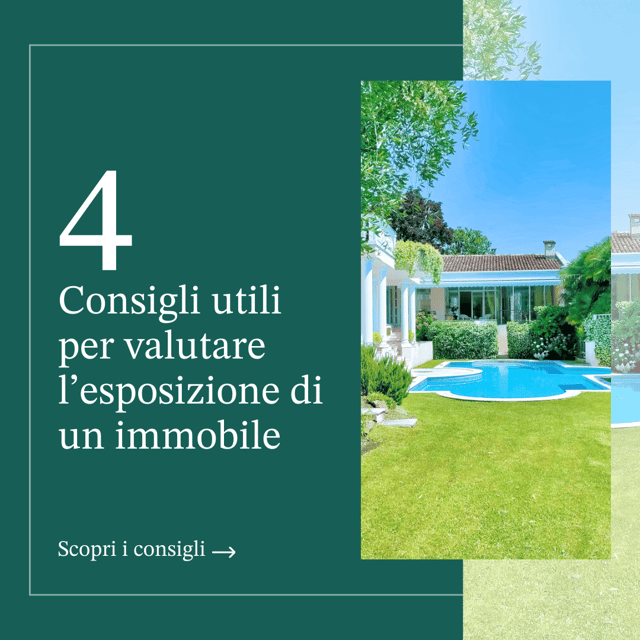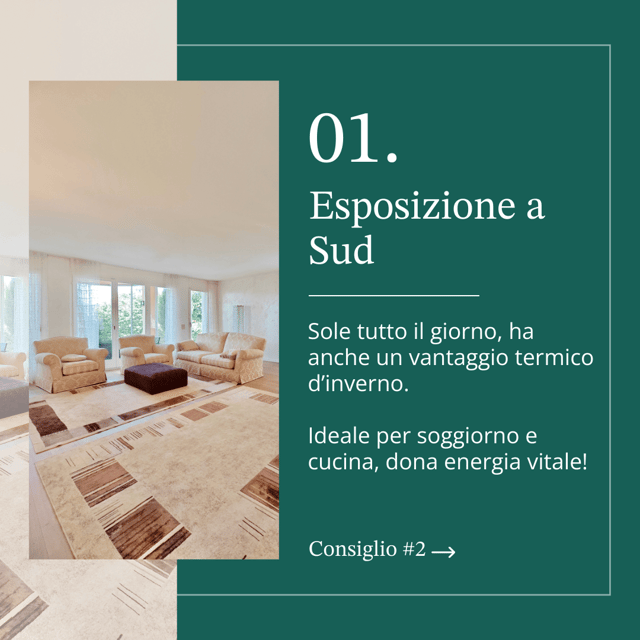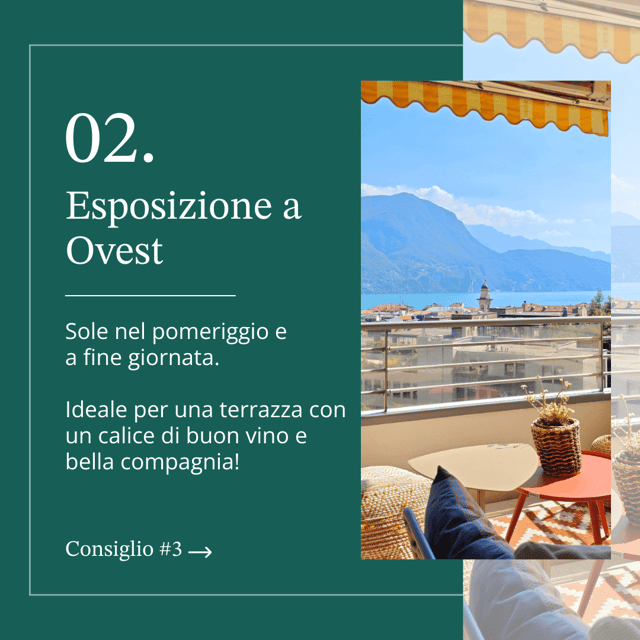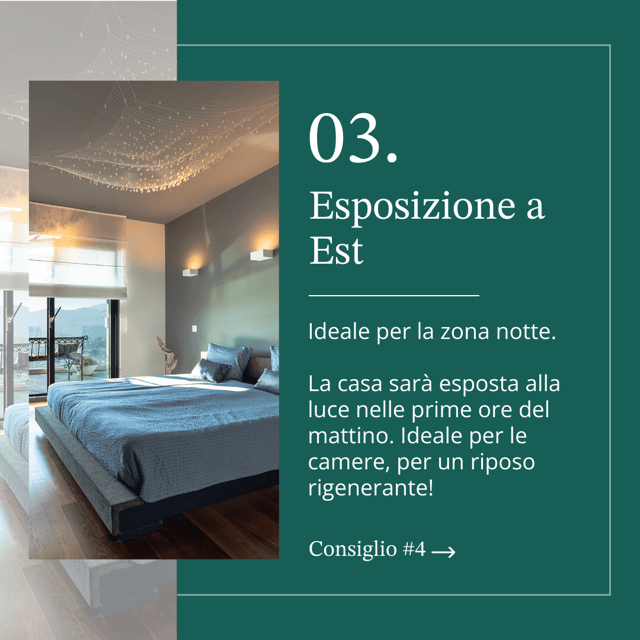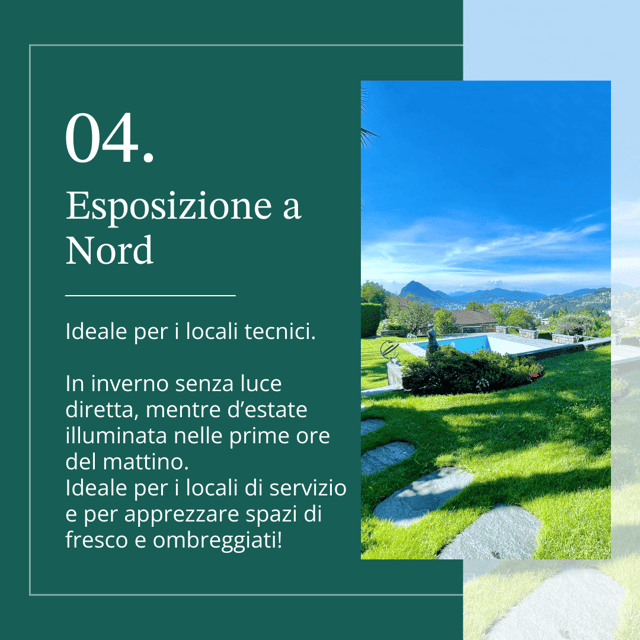 Operating in the best way possible in the real estate sector.
Led by Ander Group, the digital transformation of MG Immobiliare has revolutionized operations and helped consolidate the corporate image. With the integration between CasaOne and the website, operations have become smoother and processes more streamlined. Visual consistency, from the website to social media, and the new design system have injected functionality and order, for a new way of experiencing day-to-day business at the agency.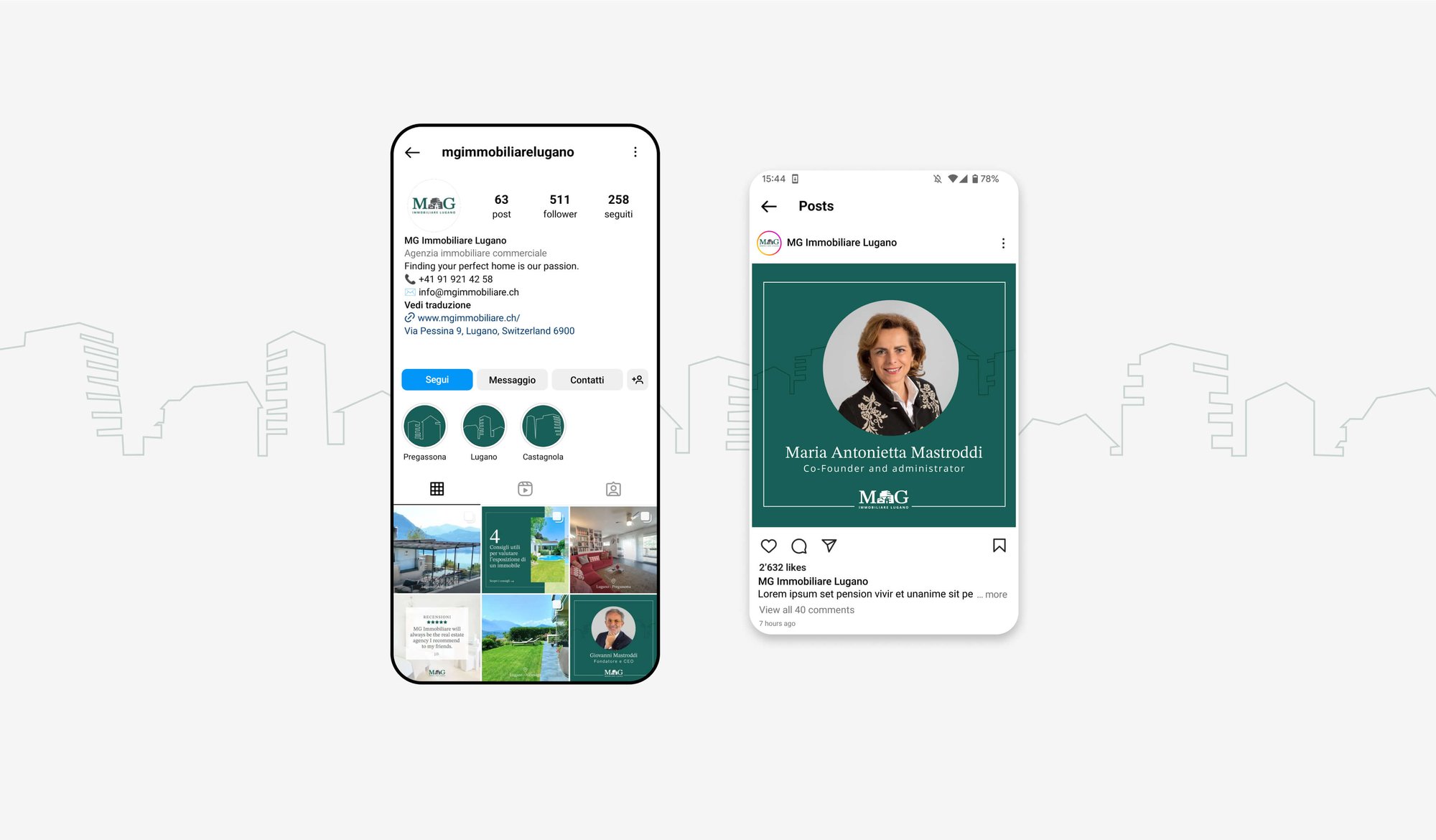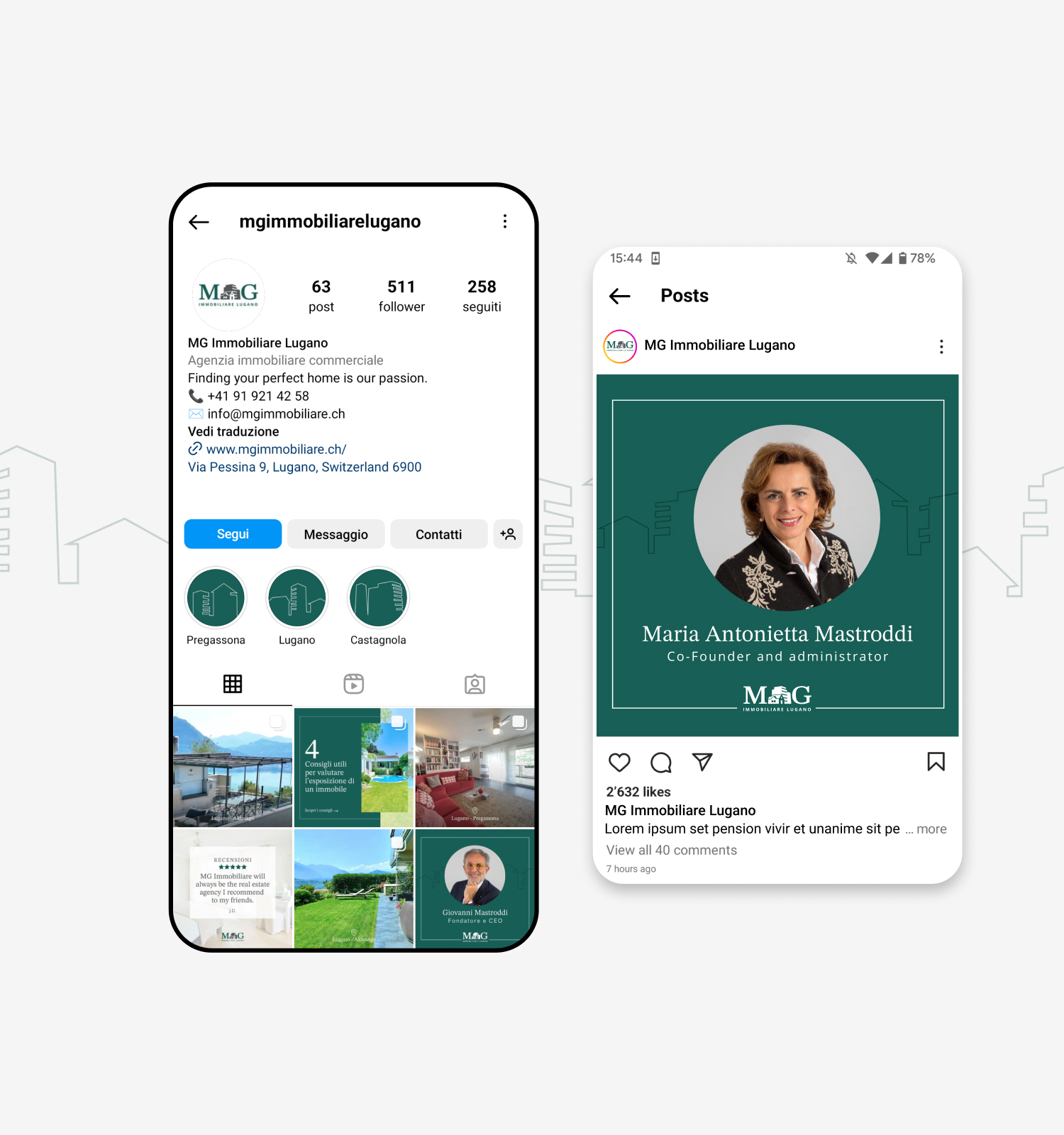 "With Ander Group by our side we have boosted our digital presence and streamlined our processes. The ease with which we now manage all aspects of our business — from handling advertisements to the consistency of our brand — has transformed and simplified the way we work."
Giovanni Mastroddi / CEO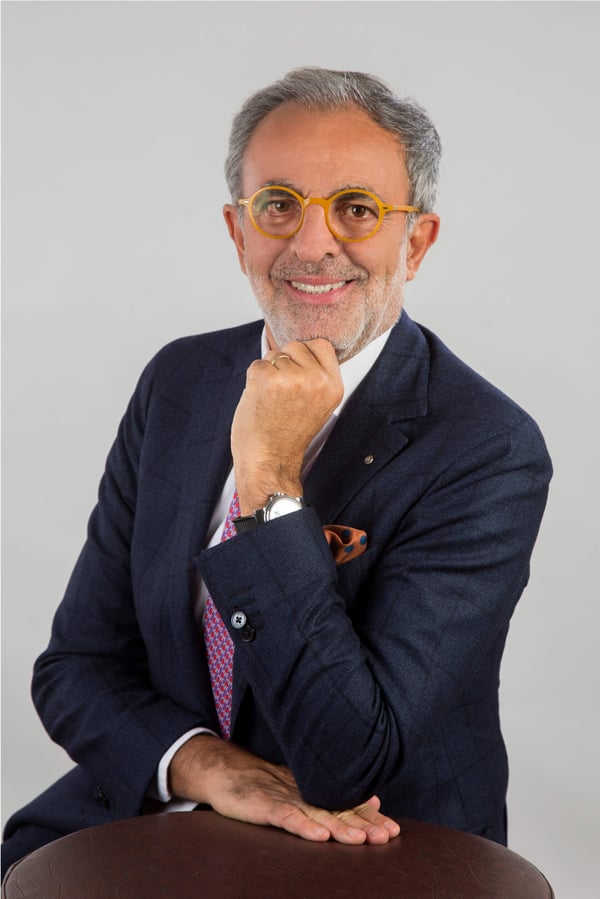 Would you like to enhance the efficiency of your agency? Get in touch