Promoting a physiotherapy center through content strategy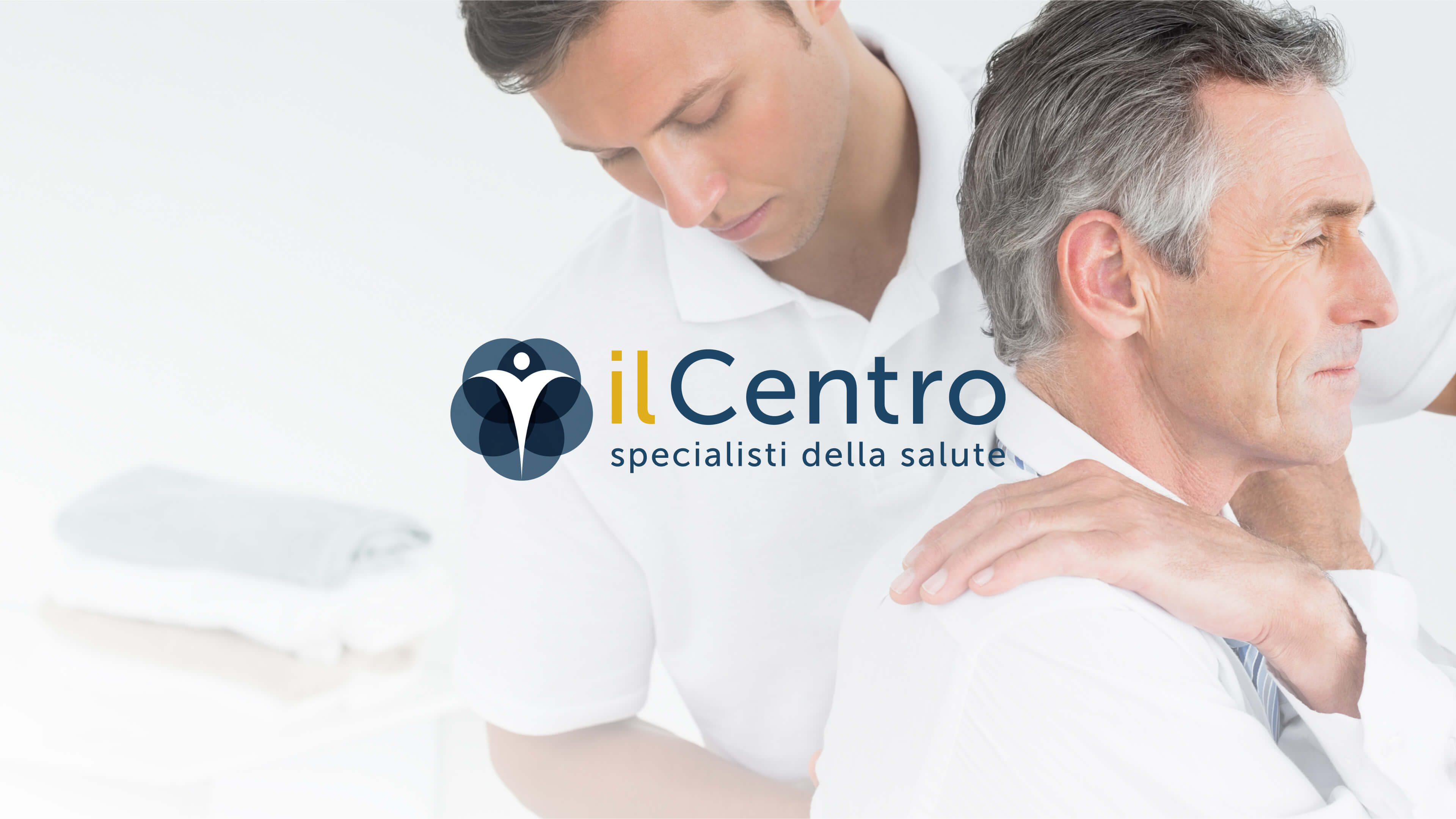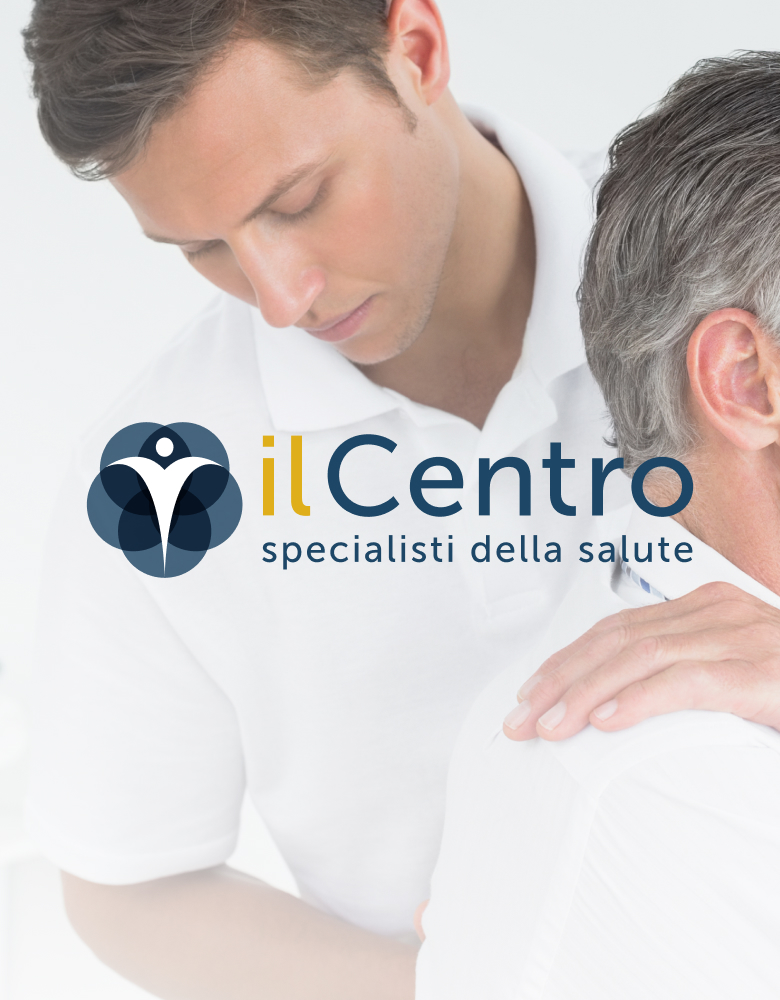 Focus
Defining an architecture encompassing all services
Search engine ranking
Corporate branding
Activities
HubSpot website development
Brand guidelines definition
SEO content strategy
Technologies
HubSpot CMS
Data tracking tools: Google Analytics and Google Search Console
Objectives
Conveying the identity of Il Centro: 360-degree Health Specialists
A physiotherapy center, but not only! The vision of Il Centro is to deal with health comprehensively, offering integrated pathways under one roof, ranging from curative physiotherapy, muscle strengthening and gymnasium, through prevention, nutrition and more.

Il Centro needed to structure a new website that was effective, clear, and communicative. In addition, the medical and especially physiotherapeutic landscape in Switzerland is subject to a number of legal restrictions, which prevent explicit and proactive advertising in this field.
Lacking the ability to leverage paid advertising to do brand awareness and bring traffic to the website and new customers to the various locations, in-depth content design work was necessary, intended to make users find the new site indirectly, "simply" by answering their questions in a strategic and timely manner. Simultaneously, a well-defined graphic identity was developed, giving new light and consistent use to the company logo and colors, now suitable for any medium, digital or otherwise.
Ander Group's strategy for Il Centro:
Analysis of communication on previous website
Benchmarking
Keyword research in the health sector at the local level
Architecture design to canalize the multitude of services under one umbrella
Review and standardization of brand guidelines to make them applicable across all media
Content strategy apt to address user needs and position the brand on search engines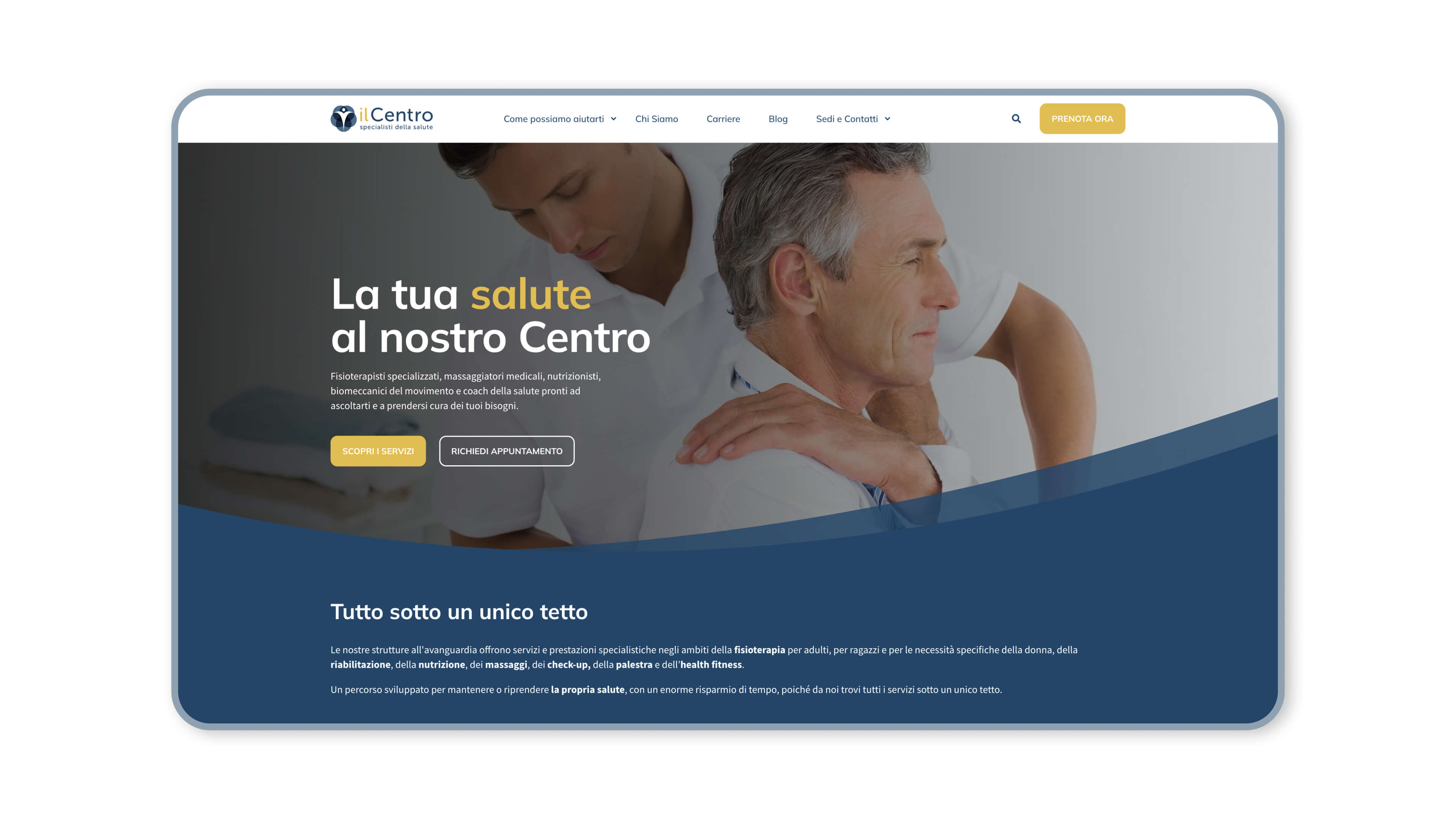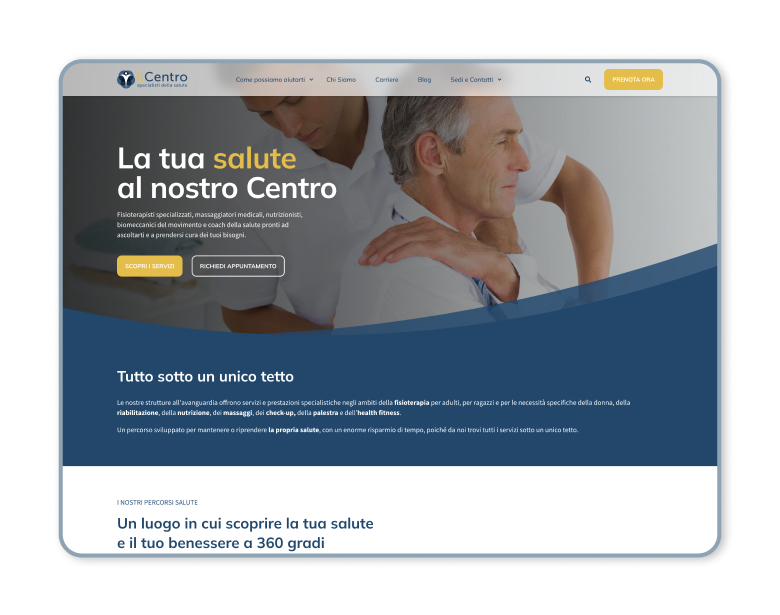 Our job
HubSpot website
Starting from the pre-existing website, we redesigned the architecture so as to fully communicate the vision of Il Centro: 360-degree Health Specialists, much more than a physiotherapy center. The new website includes an expansion that explodes the individual service lines by encompassing them all under one umbrella, in a clear but comprehensive manner, taking the user through the website as if he or she were walking through the environments of the various locations, all the way to the moment of booking through a tracked form.
In fact, in order to monitor the progress of the work done over time and be able to optimize it, we implemented an ad hoc tracking system aimed at evaluating both the outcomes of the long-term SEO strategy and the number of visitors and conversions on the site. For this purpose, Google Search Console was set up for Il Centro, which provides specific data on the funnel that users travel through.
To ensure autonomy and complete digital agility for Il Centro Team, we held a training on HubSpot CMS: this way, they will be able to publish new content and offer a site that is always up-to-date and complete with all the latest news.
SEO Content Strategy
To fully express the services offered by Il Centro, in addition to the content architecture of the main pages based on keyword research and thus structured to meet the users' needs, we have structured two other sections:
"Disturbi comuni" (Common conditions)
A sort of health encyclopedia, with disorders treated at Il Centro listed and described in alphabetical order. This is a content marketing strategy geared toward solving specific problems: for each treated ailment that the keyword research revealed to be of particular interest, a specific page was created, ensuring more traffic to the website.
Il Centro blog
The content, written directly by them, is designed on the basis of the SEO guidelines we provided, which also included a content strategy and themes to be deepened in the future, by virtue of search potential, and thus user interest, combined with ease of ranking.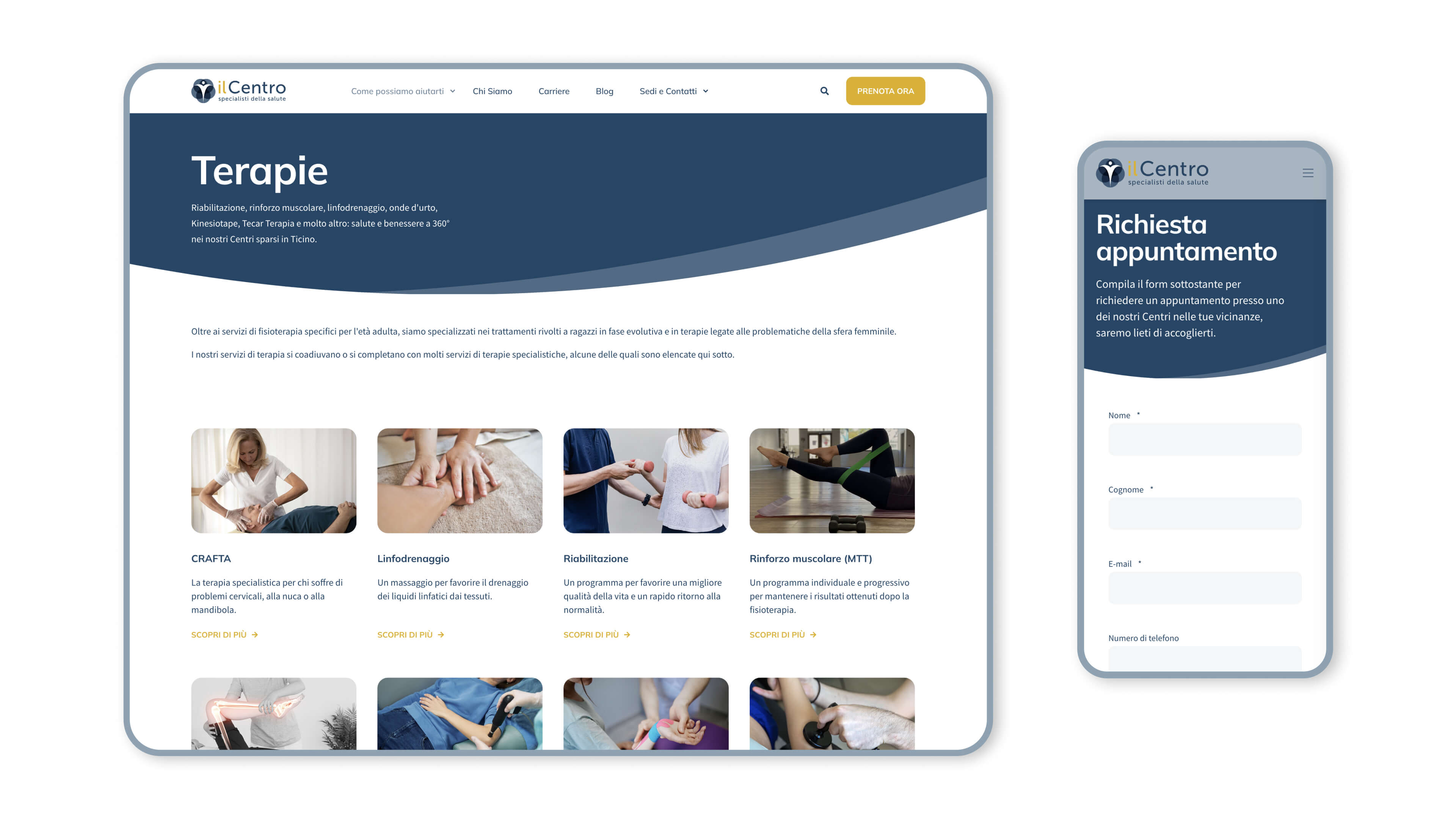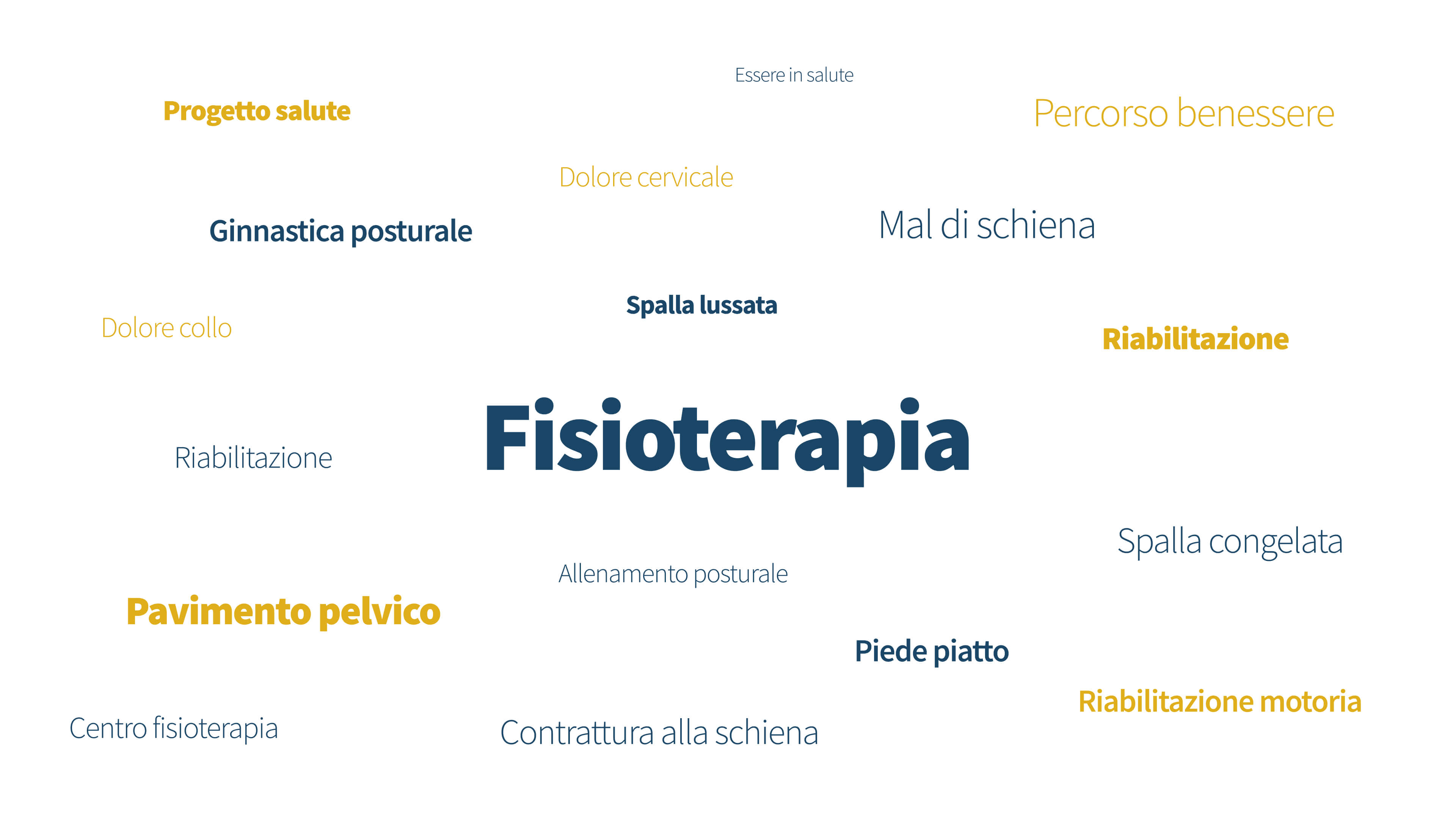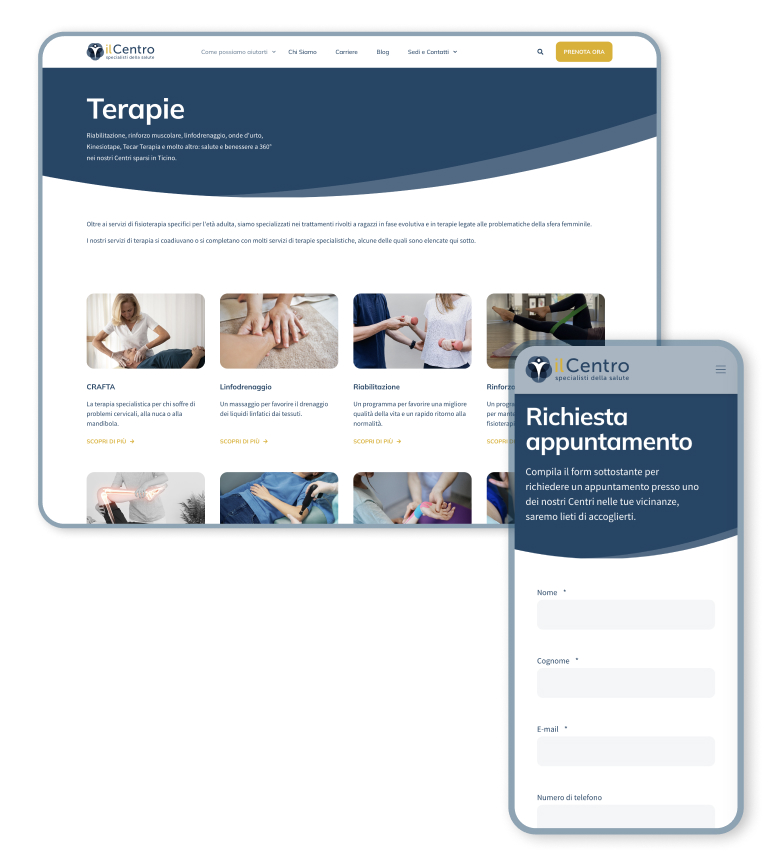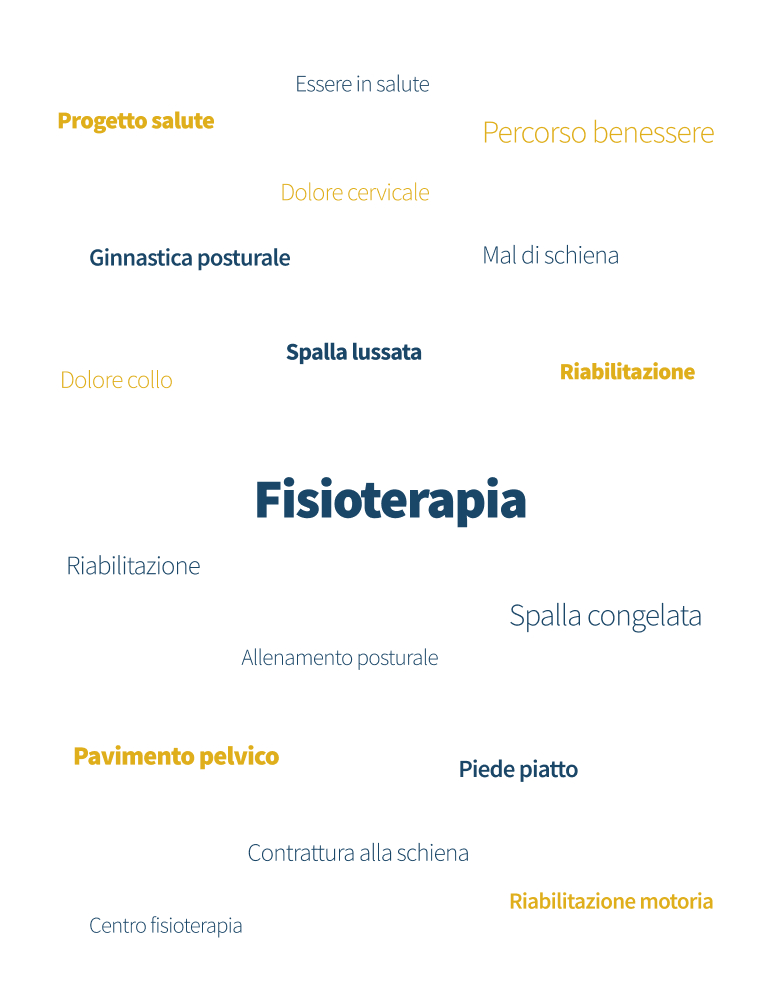 Brand Guidelines
Brand guidelines define essential elements such as the logo, graphics, color choice and tone of communication. These form a standard for all marketing and communication materials of the organization to ensure uniformity and recognizability of the brand image and reputation.
In the case of Il Centro, we undertook a brand review and formalization so as to structure a manual with clear guidelines that can be consistently applied to digital and printed materials, including brochures, flyers and business cards. In this way, marketing materials are now easily recognized by the public, increasing brand awareness and customer loyalty.
Online and offline promotion of the new location and Data Tracking
The new digital brand identity was developed in conjunction with the opening of the new center in Mendrisio. For this occasion, an ad hoc strategy was developed: the opening of new locations represents the only case in which active promotion in physiotherapy is granted. In fact, we supported Il Centro throughout the promotional process, also helping them to track the interest on the new center through multiple channels (print and digital).
The whole grounding part of the launch and the subsequent data collection was designed and conveyed by us, through a dedicated landing page, flyers and an article on Corriere del Ticino. The ability to download a voucher from the landing led to gathering a good number of potential customers interested in the new opening, spreading the word and attracting plausible subscribers.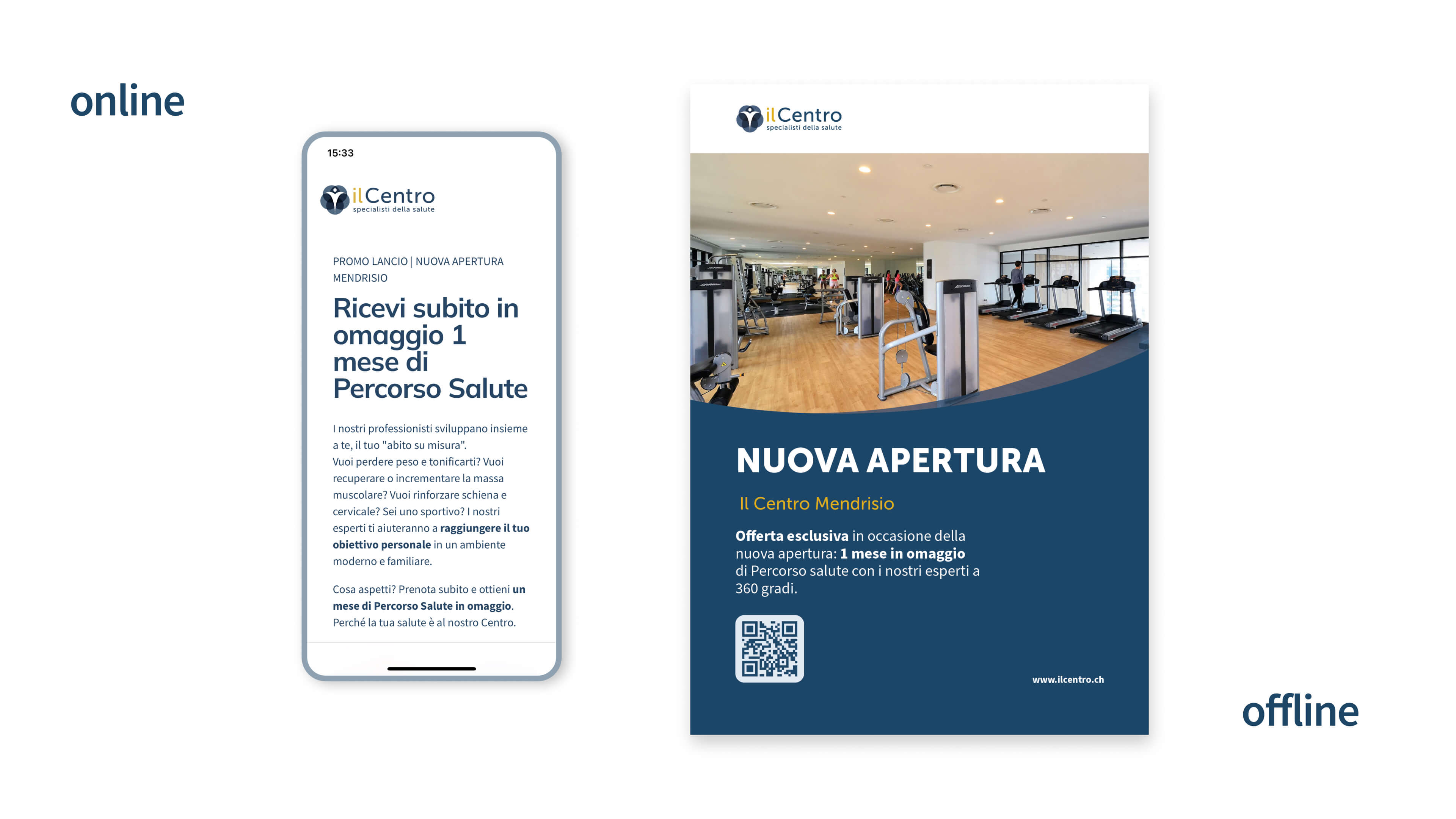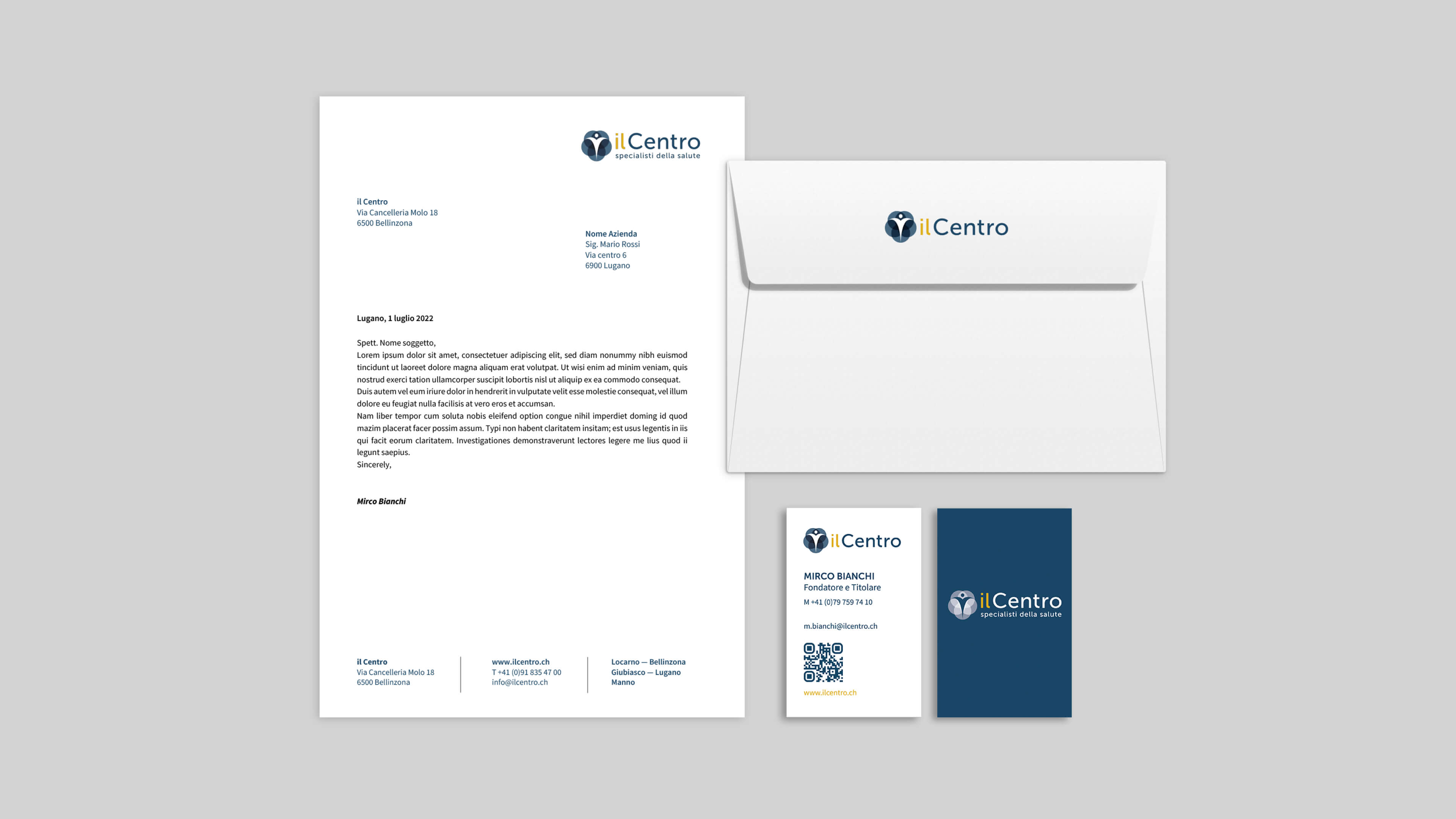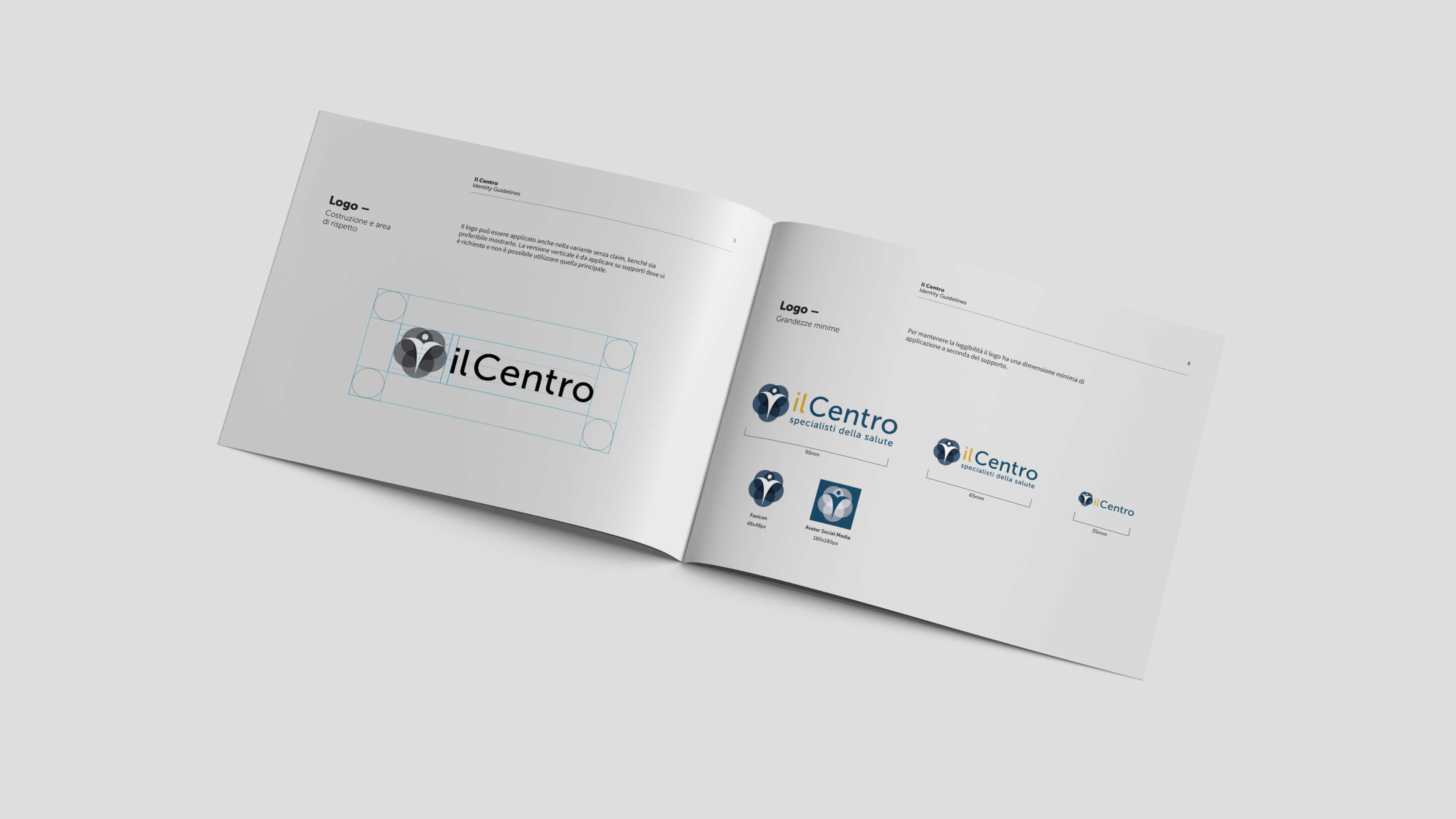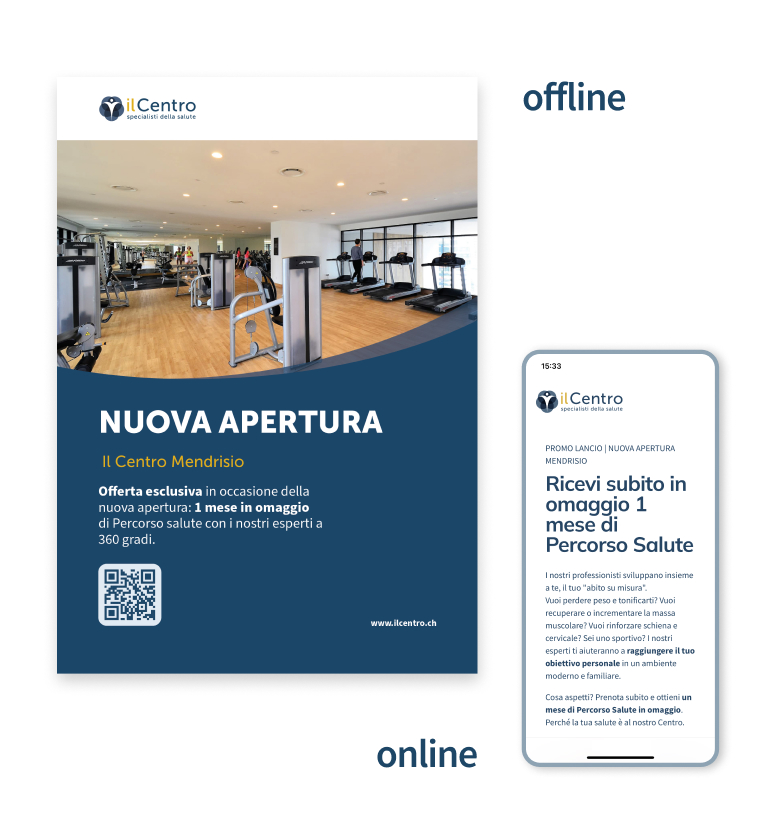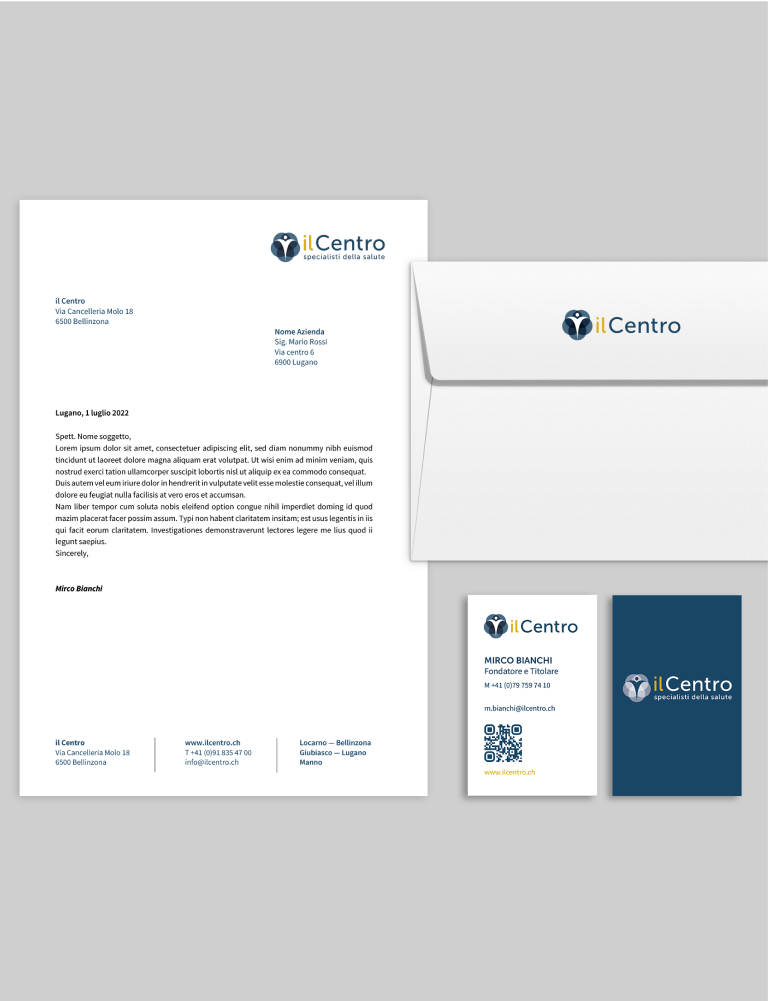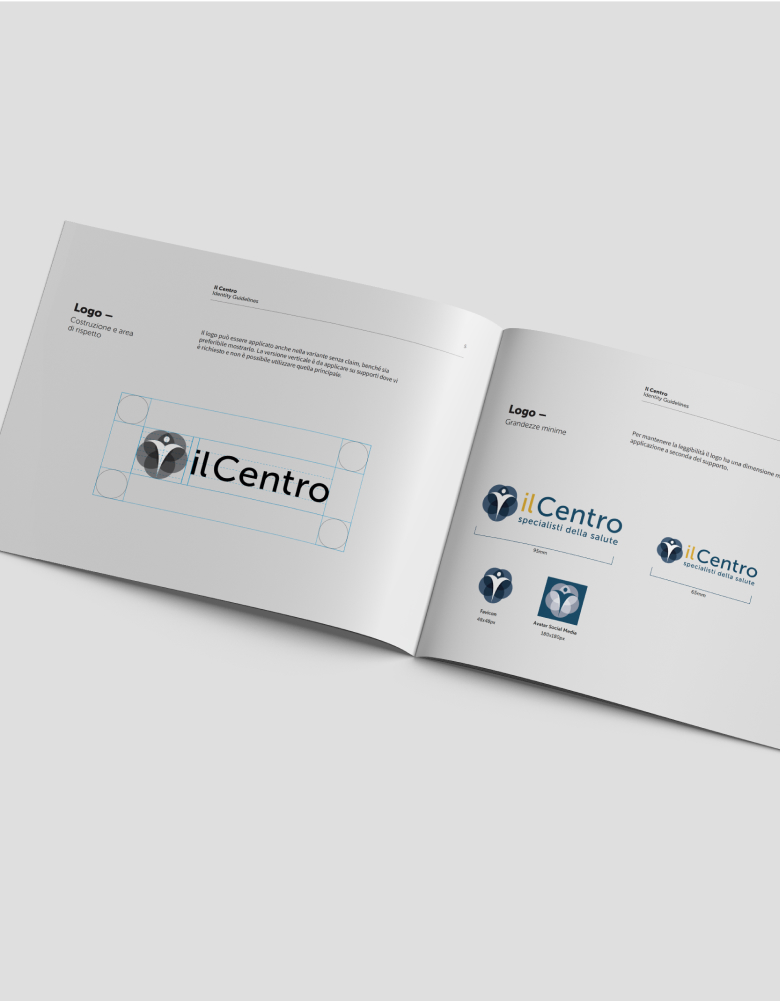 Advertising and regulations: how to advertise in physiotherapy?
Just as in so many industries, competition has become fierce in Wellness. For this reason, it is necessary to communicate one's distinctive values in order to stand out and be selected by potential customers. There are countless tools available today to reach one's target audience, but how to take advantage of them if legislation in this area is particularly strict?
Such is the case with the physiotherapy industry, a bridging branch between Wellness and Medical industry, which is subject to very stringent regulations regarding advertising. Anything paid, explicit and active is prohibited, except in specific situations. Nonetheless, there remains ample room for solutions that are perhaps more long-term, but which can yield enormous satisfaction.
#1 SEO content strategy
When you do explicit advertising ("Paid Advertising"), you best profile a potentially interested customer, but it is in any case push advertising: it is the company that searches for the customer, and not the other way around. A good SEO content strategy based on the study of the most searched keywords leads to the website - and therefore the company and its services - being found by users who are already actively searching for that very service, increasing the likelihood of sales.
#2 Social media
Social media are constantly updating, and today they offer countless possibilities for brands to get noticed even without paid advertisements. Just think of Instagram's "Reels" feature: anyone's video can go viral if it meets users' expectations for quality and interest. Having a good editorial plan on the most suitable social media that exploits its full potential can increase Brand Awareness and make a company stand out in the eyes of its potential customers.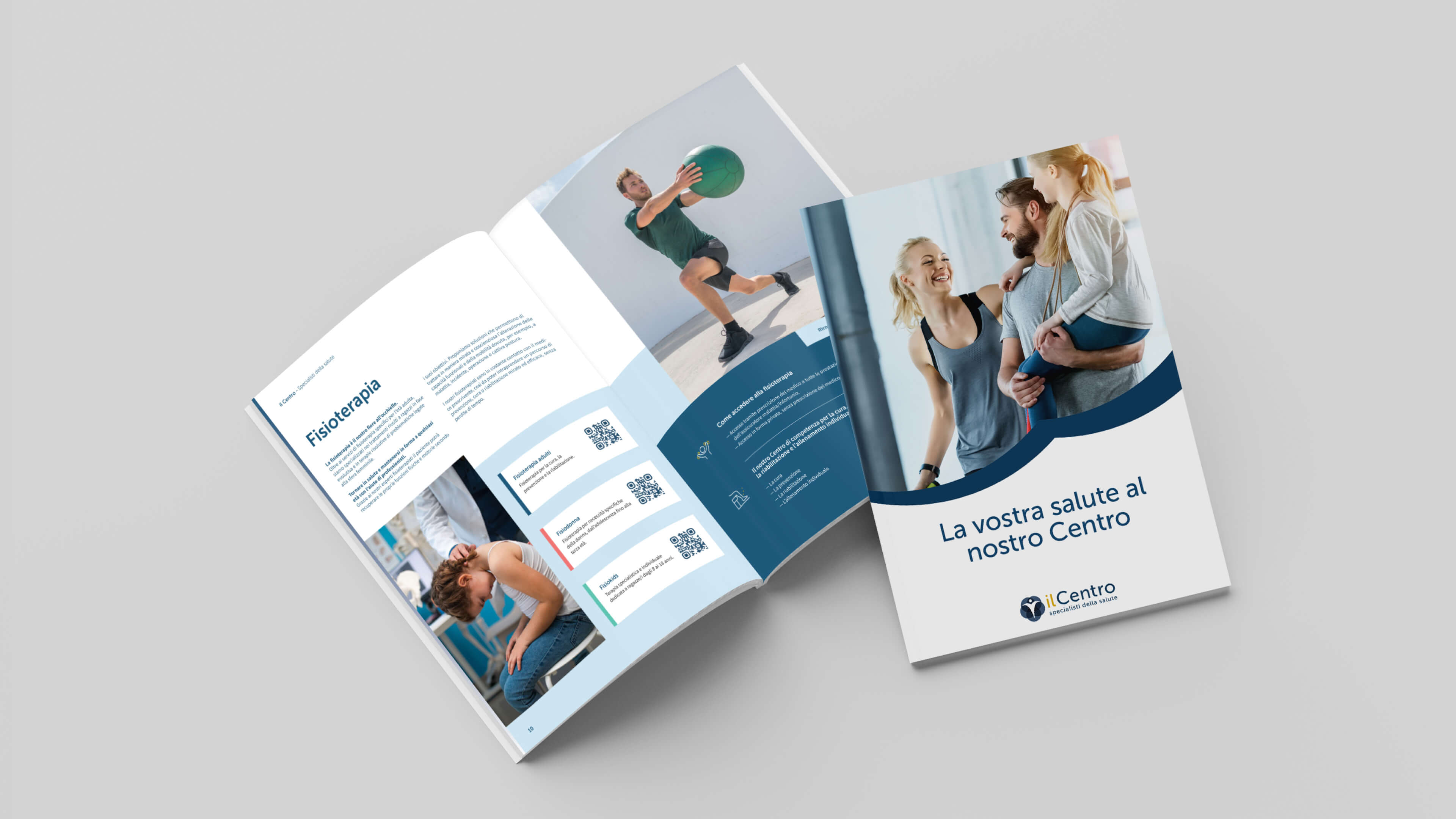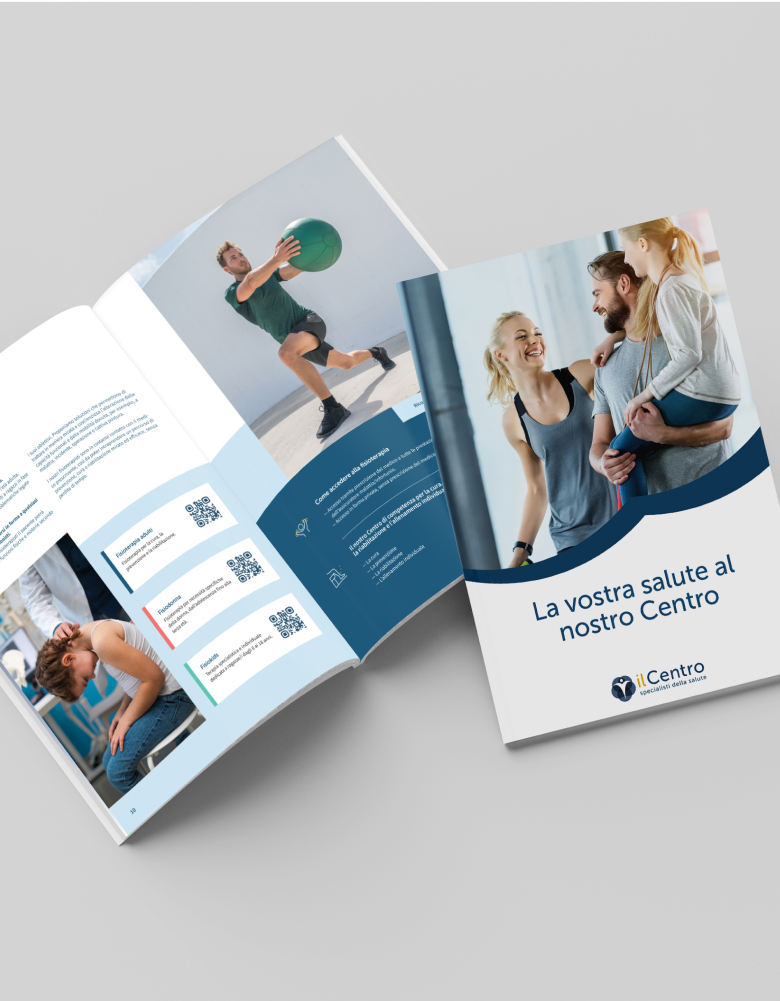 "With Ander Group's support, we are able to showcase the full spectrum of our services, extending well beyond physiotherapy, as we strive to cater to our clients' overall well-being. This enables us to effectively convey our genuine identity, capturing the attention of a broader audience and expanding our customer base."
Mirco Bianchi / Founder and Owner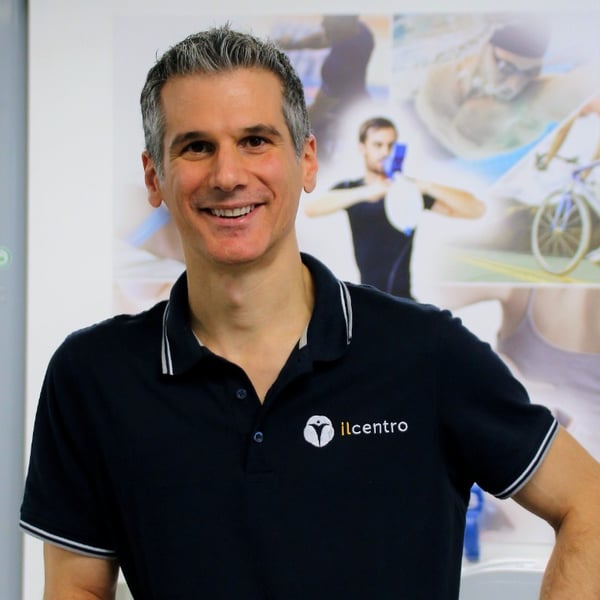 Do you want a website that represents your company and helps you reach your target audience? Contact us!