A new ecosystem to make a difference in the tourism industry
Vecchia Dogana Guesthouse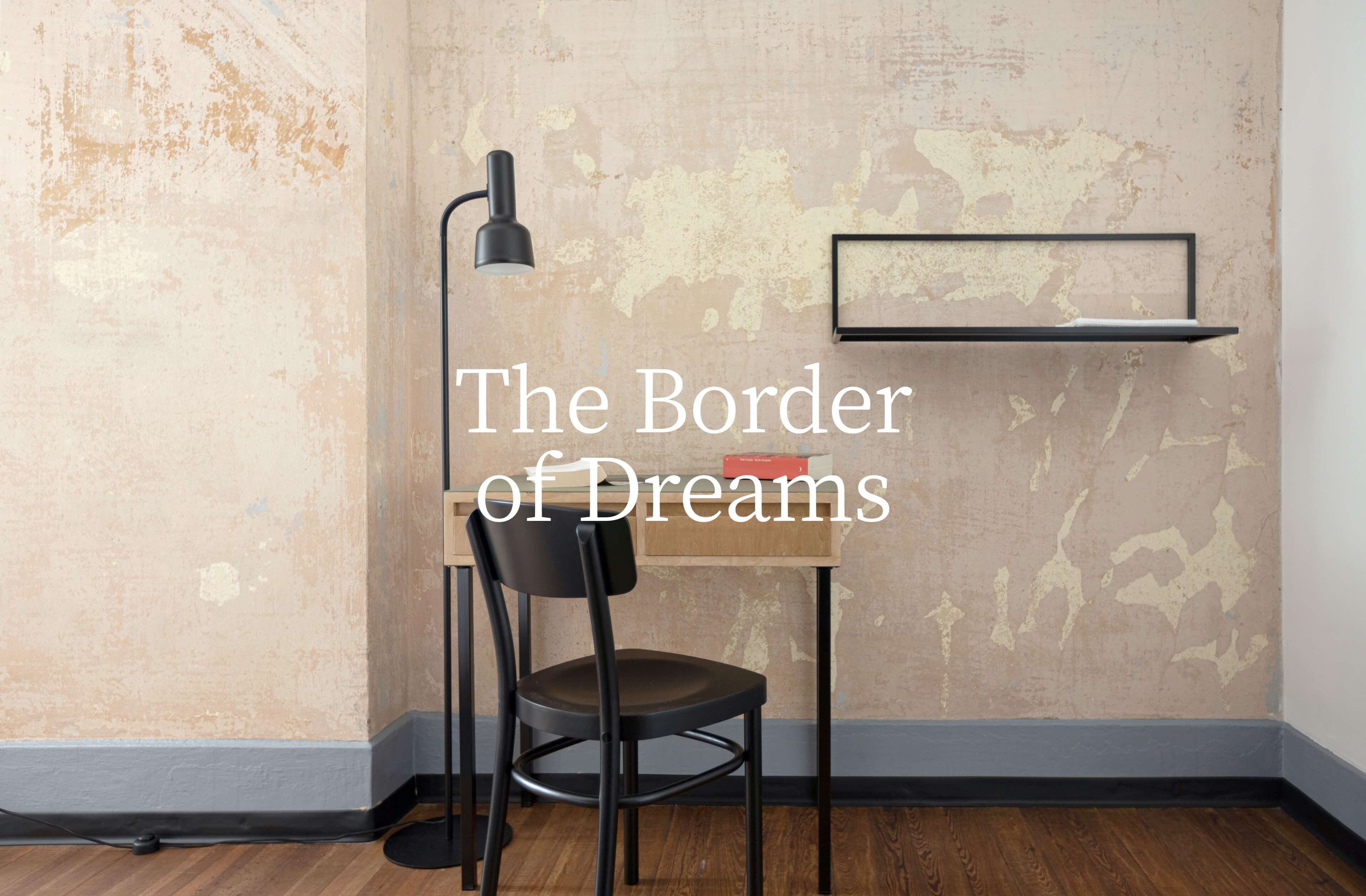 Client
Vecchia Dogana Guesthouse
Expertise
Marketing, branding, digital design
Client and objectives
Vecchia Dogana Guesthouse is a beautiful structure that rises in Astano, on the border between Italy and Switzerland, surrounded by greenery. It is the dream of Elisabetta Lazzaroni and her partner Donato, who have taken over, renovated and furnished with second-hand design furniture an old customs house, transforming it into a place full of warmth, carefree and sustainable.


To support Old Customs House - one of our 2020 Do Goods - as it launches, we committed to providing it with an agile, consistent and integrated communications ecosystem.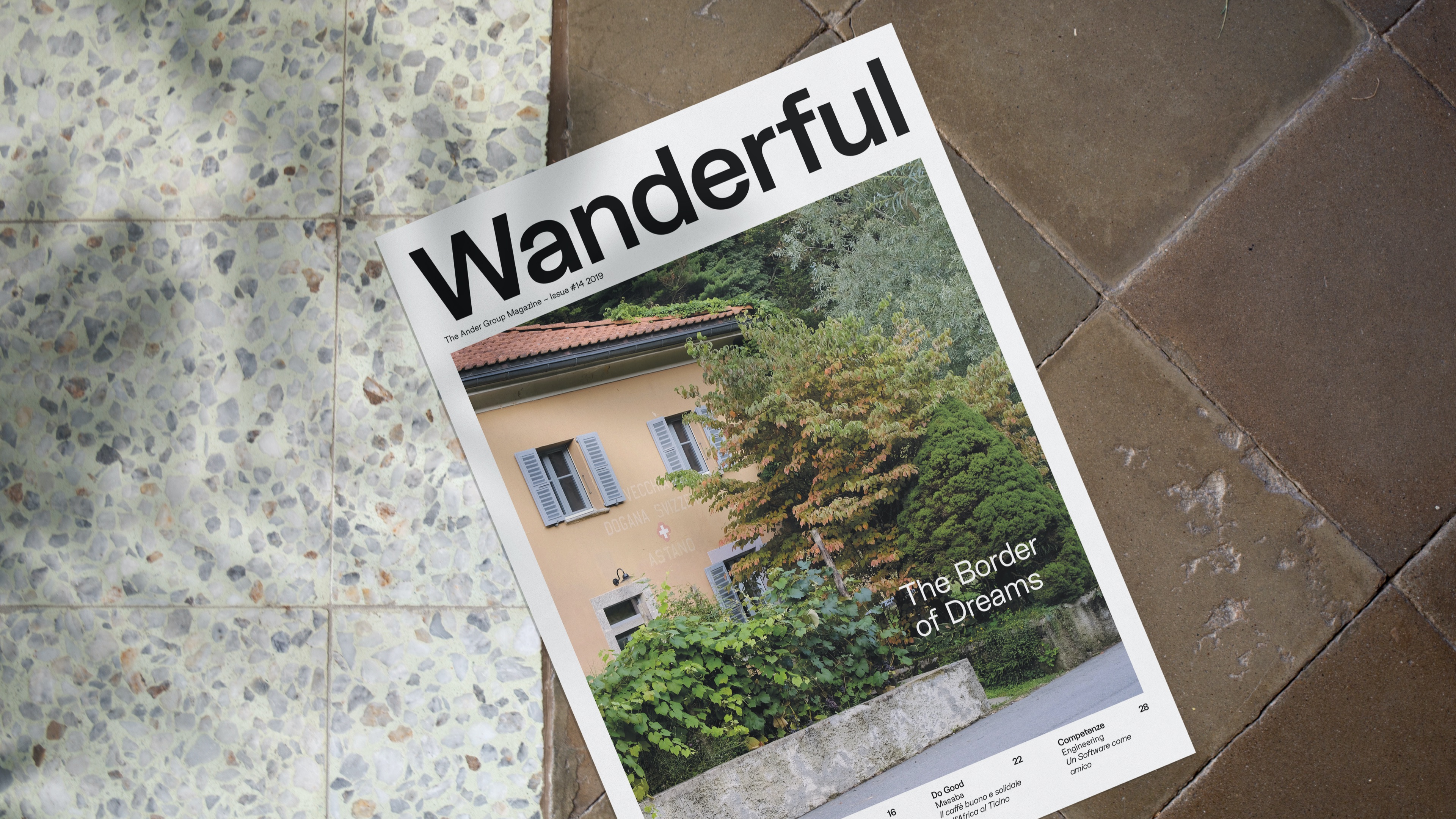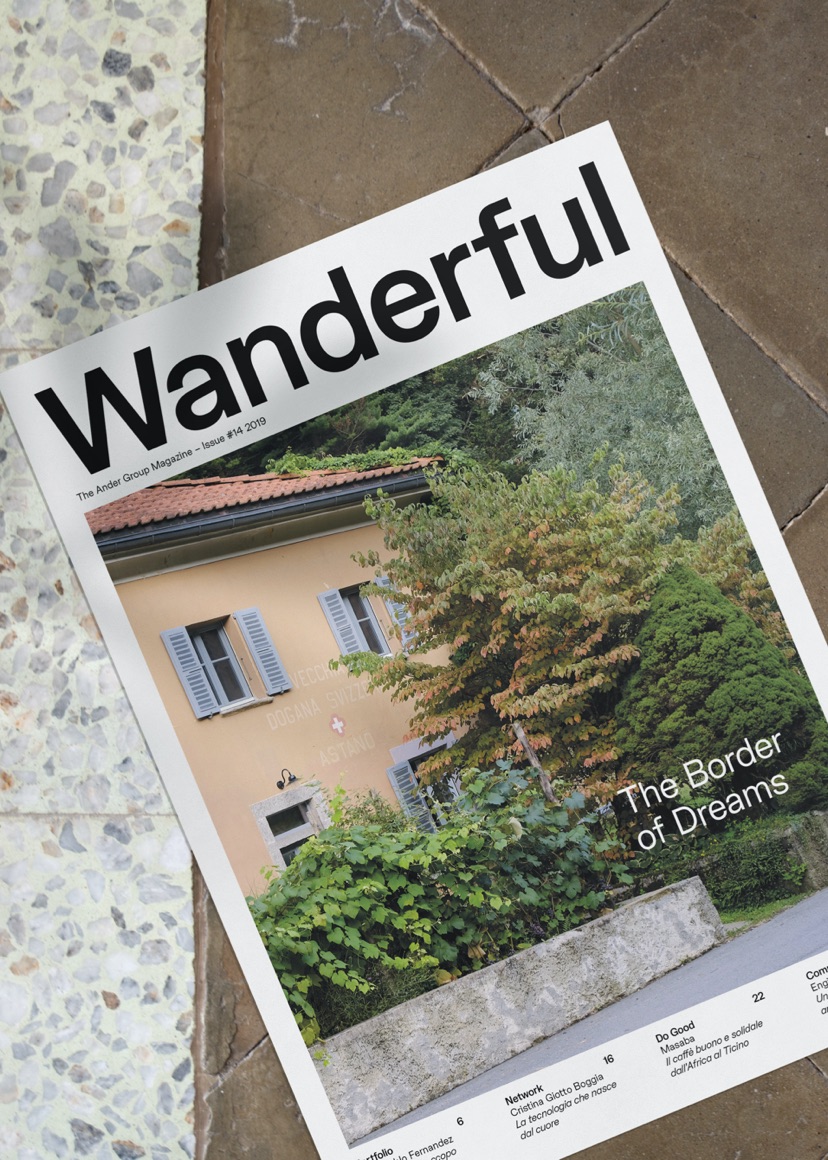 When identity starts from the claim
The first step we took to give a boost to Vecchia Dogana's business was the choice to give it space in issue 14 of Wanderful, Ander Group's magazine. The Vecchia Dogana Guesthouse was dedicated the cover article, entitled "The Border of dreams": a claim that from that moment became a founding element of identity for the new brand.
The article was characterized by a layout in "botanical" style, with the introduction of new colors that have now become part of the brand system. The logo design was instead created by Giancarlo Gianocca.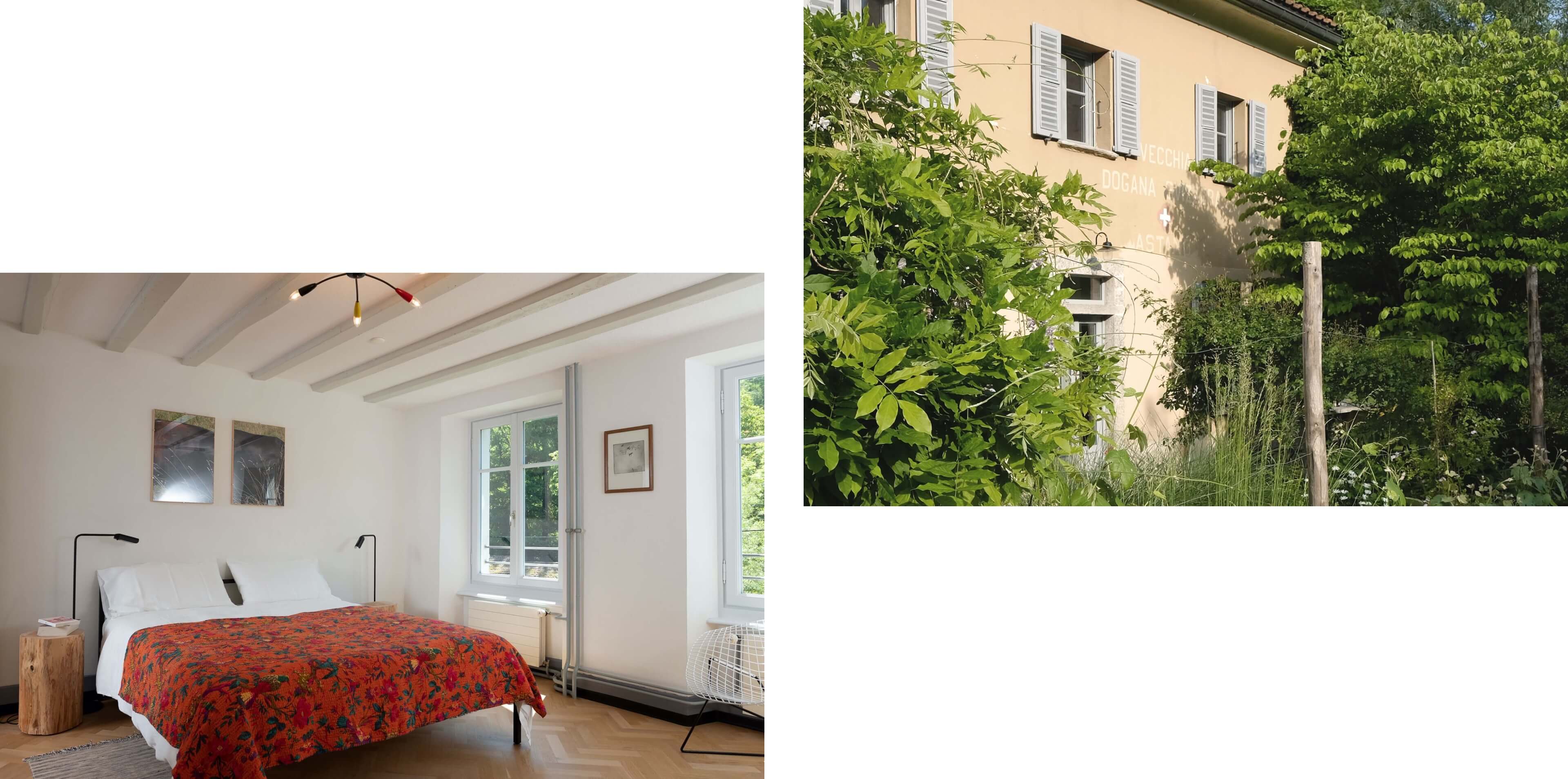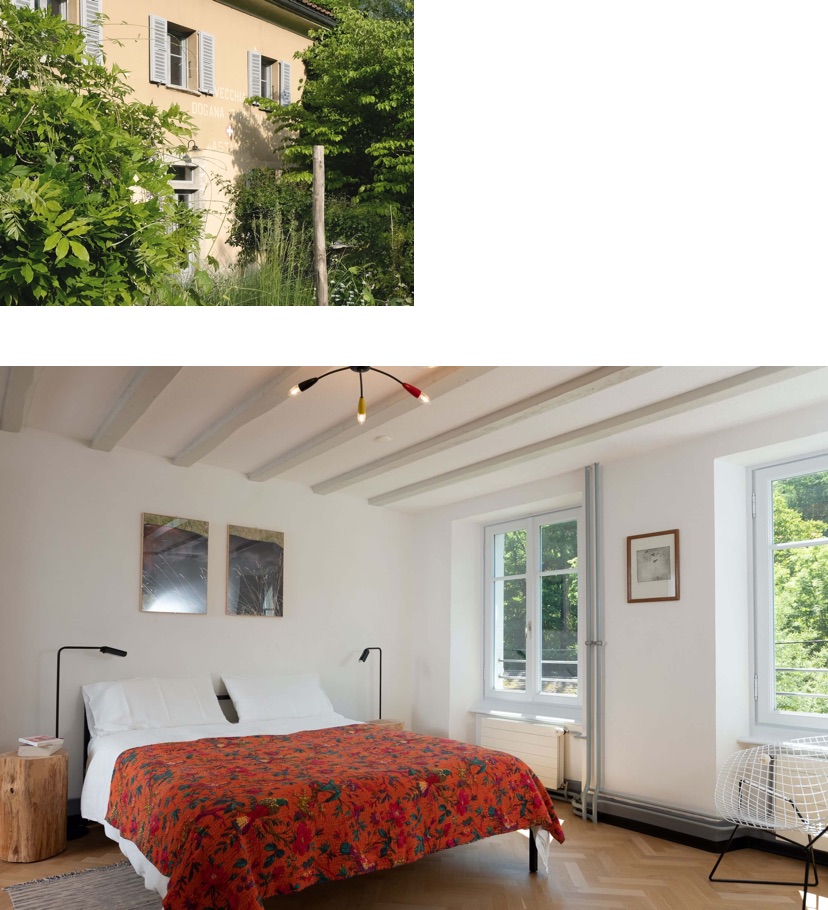 A transversal photographic service
To accompany the presence of Vecchia Dogana Guesthouse on Wanderful and in anticipation of the new website, in collaboration with our partner Michael Bonito we have created a photo shoot inside the structure: we have immortalized the large garden and rooms, the beautiful breakfast room and many other small details that make this place a unique place.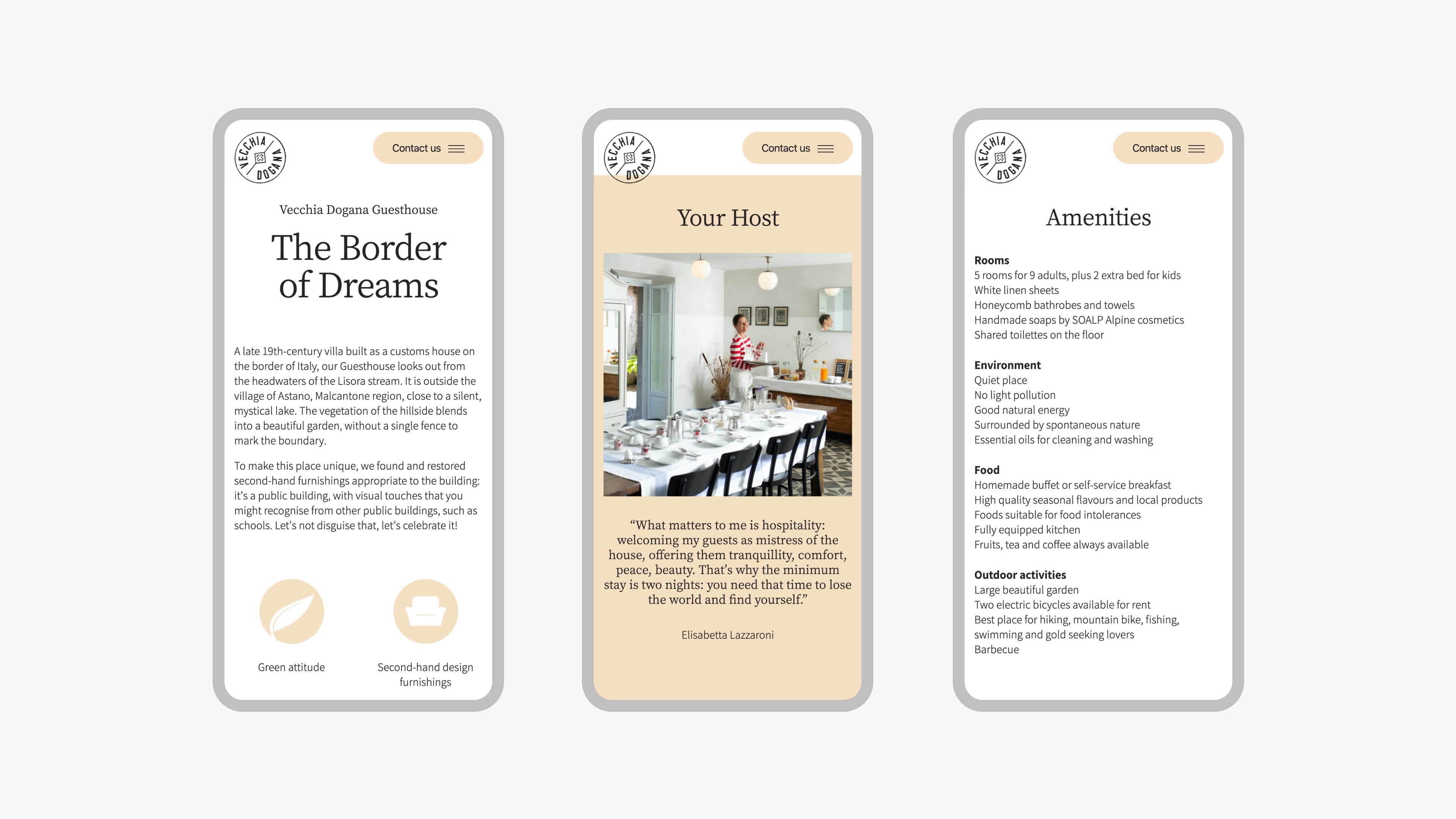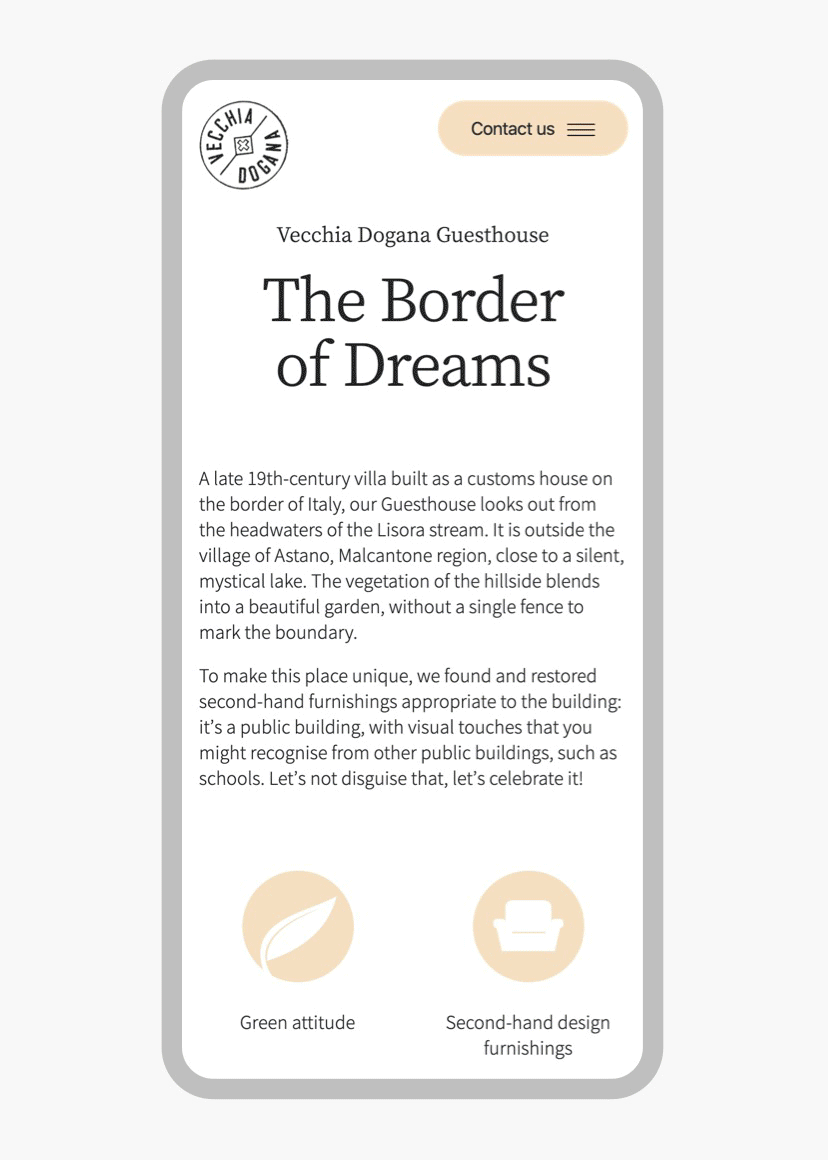 A minimal and visual One-Page website
Vecchia Dogana Guesthouse website is a One-Page Responsive website: a lean and agile solution that we chose to give ample space to images and to group many visual contents in a single environment. In order to highlight the colors of the images, we have chosen for the background neutral tones such as white and beige.




The only Call to action concerns the contact form and quote request, which opens when you click on the corresponding button.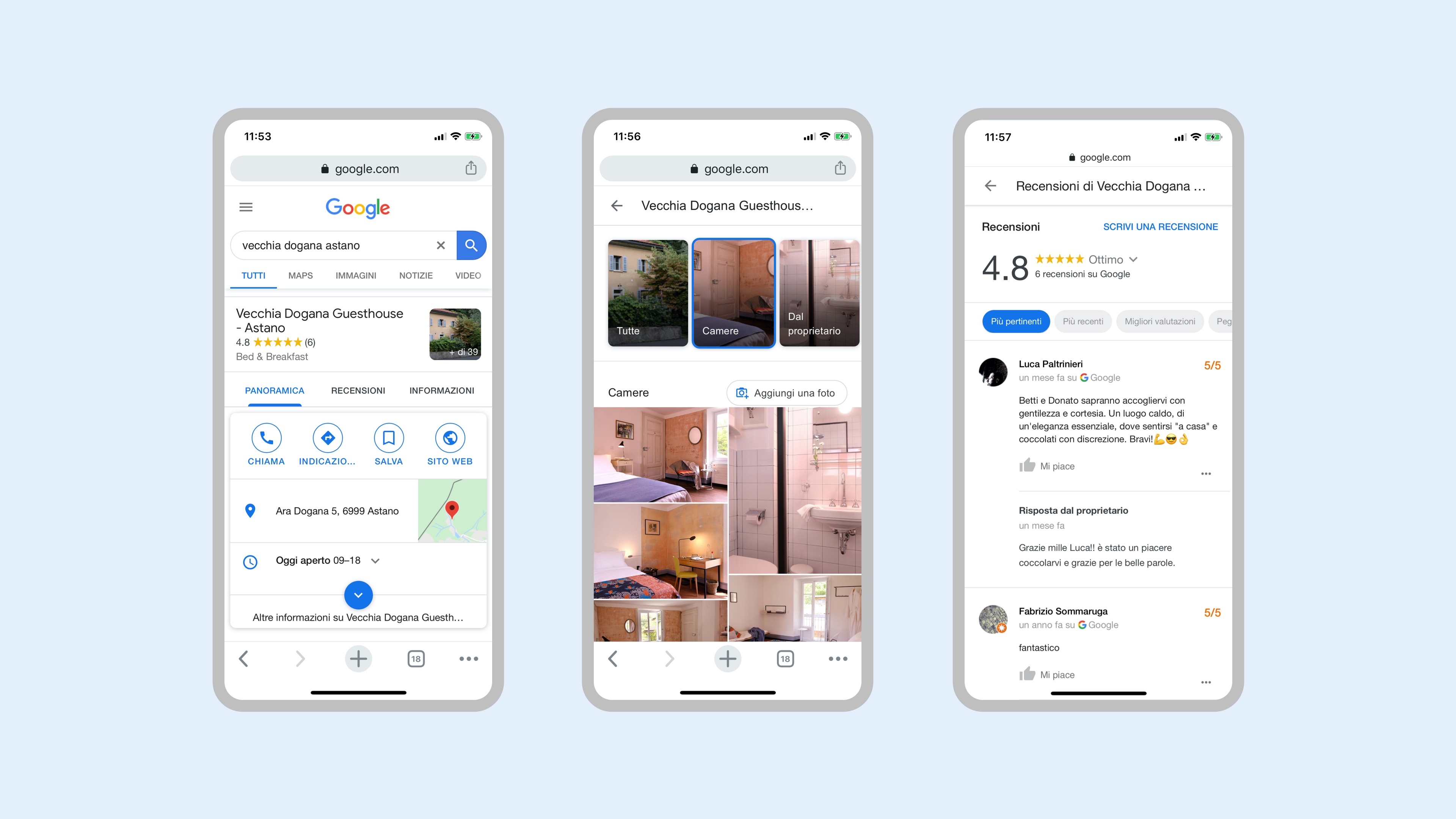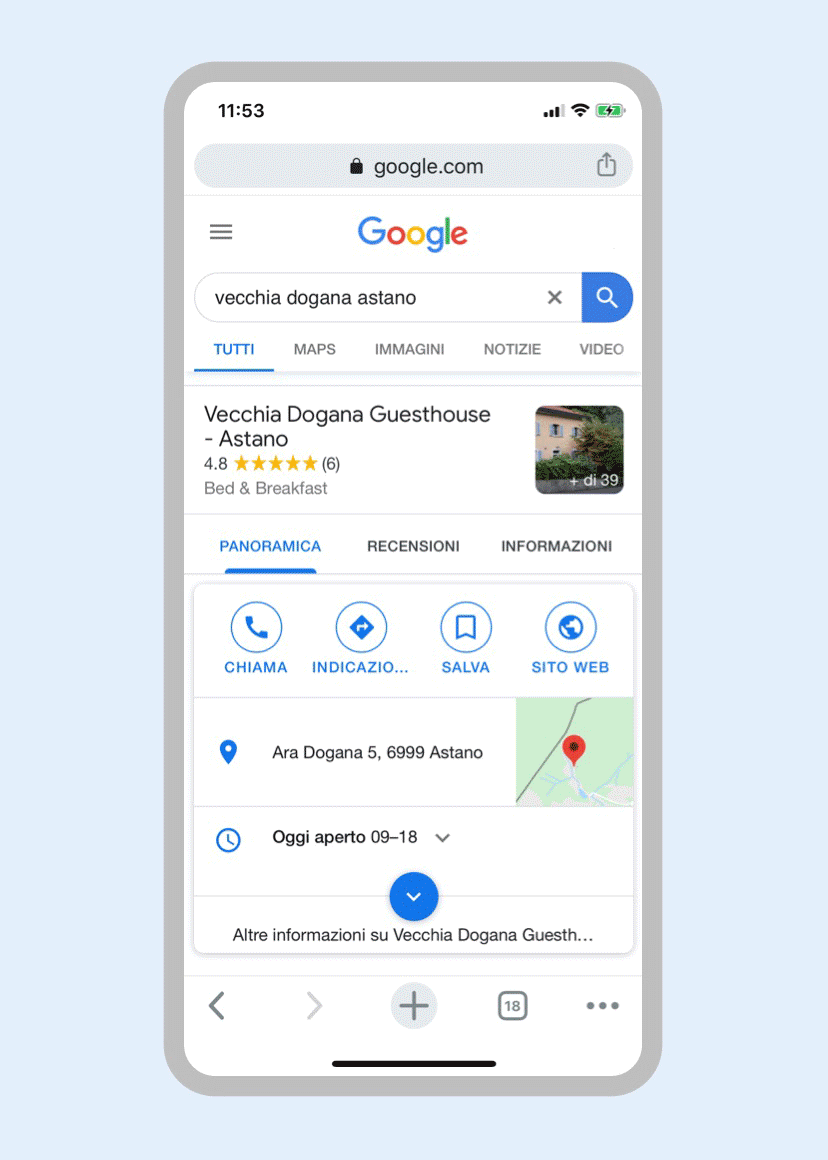 Google My Business and Local.ch to optimize the digital presence
Fundamental service for an activity like La Vecchia Dogana, Google My Business has also been the subject of our intervention: we have optimized the profile of the structure, inserting the images of the photo shoot and updating the information and the list of services offered.
The same thing for the account on Local.ch, which we took care of opening and optimizing.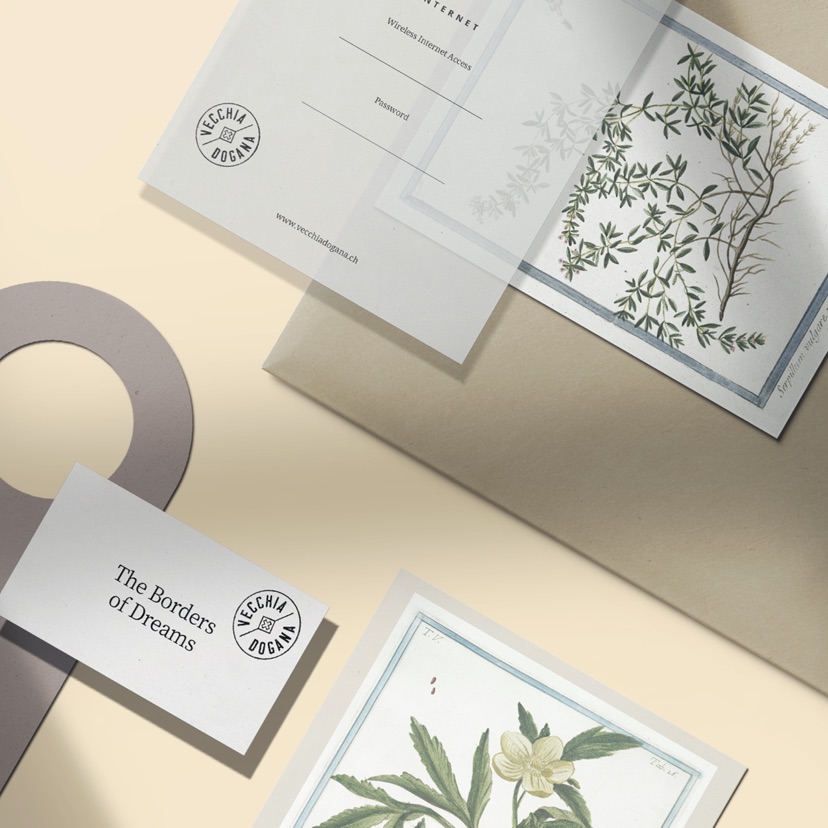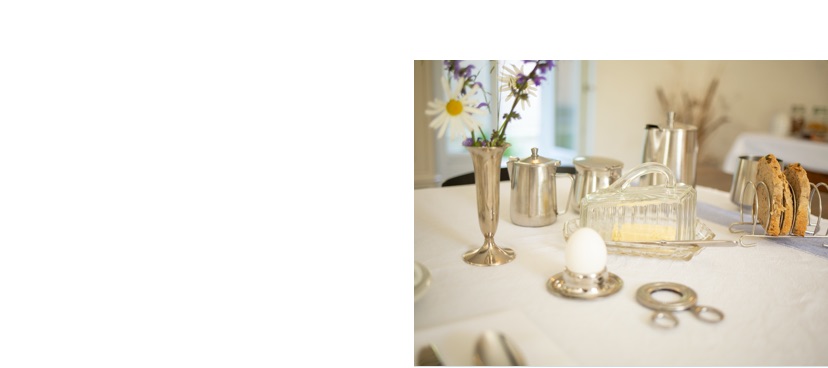 Print the brand identity
The new identity elements of the Vecchia Dogana, from the claim to the graphic style to the colors, were finally the basis for the realization of the administrative prints and for the paper supports used in the structure.