Brand Design
A consistent and representative image, a tone of voice that reflects the company's values and culture, remaining imprinted in the minds of customers, having a strong and distinctive personality. All these aspects are part of the world of branding and we can help you become more than just a brand.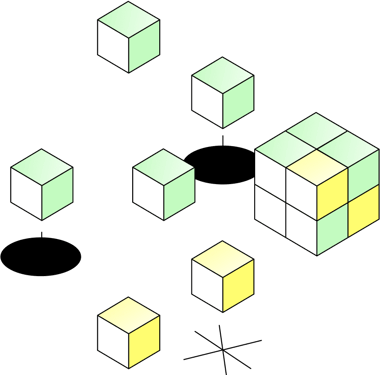 Why is Brand Design important?
Brand Design stands for everything: your reputation, your history, your company image, an articulated set of emotions and values. Brand Design means going beyond the creation of a logo and dressing up all the functional needs of your brand, that is why it is important:
To show what makes you unique and special as a company
To create an emotional connection with your users
To build your reputation and inspire trust
To bring together those who share your corporate values
To stand out from the competition
To open up new markets and opportunities
Because a strong brand generates growth
SPOILER: EVERYONE NEEDS IT
Who need Brand Design?
Everyone needs Brand Design! Don't let others decide how your brand appears (or doesn't appear): with our customised branding strategy you can stand out from the competition and secure a solid position in the market.
1
You are a start-up company
How can you be recognised in the swirl of companies out there? How best to position yourself? In this delicate yet exciting phase, our team can support you: from building your brand, to positioning it, to communication.
2
You have a new product
Do you want to publicise a change, such as the introduction of a new product or service? Do you want to position yourself with a new target audience? It is essential to create an emotional bond with your customers and - why not - perhaps renew your corporate image.
3
You have a deadlocked Brand
Is your Brand simply not growing anymore, not bringing in big margins, and is the situation stalling? Fear not, bad marketing choices can be corrected and much more can be done: we can revive your Brand.
4
You lack consistency in the image
Does the perception of your image change from situation to situation? It is important to keep your identity consistent and constant over time, both in the way you communicate and in your visual identity, so that you do not destabilise your users and remain imprinted in their minds.
We care about your brand and define every possible aspect of it.
Storytelling requires research, understanding and creative skills. The best storytellers are able to narrate a brand in a direct, clear and effective way but without neglecting metaphors and the emotional baggage of the company. No word is left to chance: in Storytelling, every word carries weight and there are basic rules to follow for the construction of the perfect Storytelling such as the tone of voice, the character of the narrative, the credibility and coherence of what is communicated and the characteristics of the story.
Market and Competitors Analysis
We take care of analysing the market you operate in, the players, your competition, to see if there are opportunities to be seized. We devise a brand strategy tailored to your needs, defining measurable and attainable goals.
Positioning
Before proposing an effective positioning strategy, we ask where your brand is currently positioned and whether it is reaching the right target audience, whether your corporate communication and image are consistent, and whether there is room for improvement to create empathy with your audience.

Our activities include:

Positioning strategy in a new market
Reaching a new target audience
Positioning strategy for a new product or service
Rebranding
Vision & Mission
Let's shed some light on the difference between a company's Mission and Vision and why they are crucial in brand positioning.

The Mission is a kind of 'mission statement', your raison d'être, your promise to customers: what drove you to create your business? Who do you do it for? Its importance goes without saying; the Mission is in fact the basis for daily strategic choices.

The Vision, on the other hand, as the name implies, is the company's vision, hence its future projection, the goal it would like to achieve. The Vision must be realistic, a long-term goal that can be understood and shared by the people in the organisation and that is a source of motivation.
USP (Unique Selling Proposition)
Among the first steps in the world of establishing your brand is to identify your company's Unique Selling Proposition: the quid that makes you unique and differentiates you from the competition.
We can help you with this: recognising your strengths and the added value of your company.
Corporate Identity is the set of key elements that contribute to building the uniqueness and recognisability of a brand. After having carried out an in-depth analysis and strategy phase, the pillars of communication are created at textual and then visual level: on the one hand the name, the Payoff, the Mission and the Vision. On the other hand, the logo, the institutional colour palette, the distinctive graphic, photographic and typographic elements.
Logo design
Creating a logo is not just a matter of aesthetics, there are rules to be respected: once the priority was to make it suitable for printing, while today the logo must be a versatile element adaptable to every communication context, and especially to every digital device. Rely on our experienced team for the architecture and design of your logo.
Tone of voice
If your brand could talk, how would it express itself? Would it be formal or colloquial?

Tone of voice is the style and manner adopted by your brand to communicate to your target audience. Rely on our team to take your tone of voice to the next level, set a consistent communication style and be more effective in relating to your target audience.
Tagline/ Payoff
The payoff encapsulates in very few words the promise to be kept. It is short, concise and concrete, for example here are those of some very famous brands: "Apple - Think different", "Wikipedia - the free encyclopaedia". It is important that it is representative and easy to remember.
The Brand System is precisely the set of activities that help maintain continuity within a digital ecosystem, providing the user with a familiar Brand Experience across all platforms. In practical terms, it consists of the definition of certain key elements, patterns, modules and recurring processes, foreseen with the same logic and objectives on any online channel.
Brand manual / Digital Asset Management (Frontify)
Not only do we define the elements that represent the Brand, but we enclose all the guidelines in a digital documentation with the help of Frontify.
This makes it possible to have a manual that is always up-to-date with the latest version, and can easily be shared with all the players who will have to deal with the Brand: internal collaborators or suppliers.
Fonts: typefaces
The choice of a font for a brand is not only a matter of taste, but is primarily an additional element of expression and communication.

A typeface alone can communicate elegance and classicism if, for example, it is a graceful, or modernity and minimalism if it is a stick.
Primary and secondary colours
The colour palette chosen for a Brand accompanies the logo (which should also be able to live in black and white). A main colour is defined, which will be the accent colour, and a series of secondary colours that will together express the Brand.
Symbols and images
In the same way as the tone of voice, it is also important to define a style for symbols, icons and images that will accompany the brand-related communication. All these elements go to reinforce the character we want to express.

For symbols and icons we choose, or design, a library of different elements. It will be possible to create new icons in the future, when new needs arise, but always maintaining the same style to make all communication balanced and coherent.

It is possible, if the brand requires it, to define illustrations with a particular and recognisable style.
Photographs: coordinated photo shoots
A style is defined for images, taking into consideration different subjects. A composition is defined, a type of light and the use of colours. Overall, all photographs should be consistent.

We can then coordinate photo shoots to create a set of images that will then be used in the different media.
UI Kit - on the various channels
UI Kit means User Interface Kit, i.e. the entire set of elements that the user will encounter in his interaction with our brand in the digital world.

These include, for example, the images and graphic templates used on the various social networks. We usually define flexible grids, using the elements previously listed in the Brand manual. The aim is always to have consistency in the visual and textual part, but without losing flexibility and freedom of creation and expression.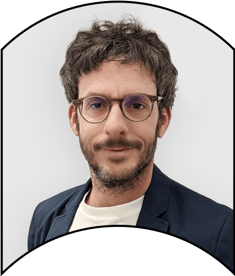 "The evolution of the visual language in a more functional and versatile perspective in Digital allows content to be conveyed ensuring visual brand consistency."
Luciano Marx
Head of Branding