Website design
Today your website has become your company's business card, the cornerstone of your online presence; a display that is able to attract new clients, create new business opportunities and engage your public.
In Ander Group we do not just create websites, but digital ecosystems: the key to generate new leads and give visibility to your Brand.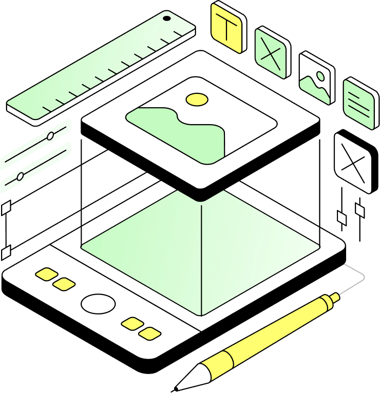 Website design with HubSpot, why?
With HubSpot CMS your website will have an extra gear: it will be optimized to ensure performance and continuously improve it, thanks to:
Attractive and customizable design
Easily editable forms that do not require the help of a developer
Form for custom data collection
UX built on the real user behavior
SEO content optimization
Native integration with third parties' softwares
Hosting and security functions included (SSL protocol, WAF use and global CDN)
Possibility to track and monitor the users' behavior
Performance-optimized website design
Our talented Team of UX architects, Graphic & Visual designers and Content strategists can help you with the realization of your website, be it starting from scratch or giving new life to the existing one.
From user experience to SEO, our websites embrace strategies designed to obtain results:
1
Visibility and traffic
Widen your user base and the visibility of your products and services thanks to an attractive design.
2
Engagement
Provide your users with content of value that helps your Brand's ranking on search engines.
3
Ease of contact
Thanks to custom forms and intuitive solutions for booking appointments or for purchases, you will have more and more contacts! Thanks to the CRM function, you will also be able to keep track of them, all in one place.
4
Customer satisfaction
Users living an optimal experience on your website on any kind of digital device are customers that are going to return and to promote your Brand.
Combining expertise, technology and strategy we design and realize cutting-edge websites for all kinds of clients and sectors
In this phase we implement a series of activities aimed at planning the strategy and all the necessary steps to realize your digital ecosystem.
Defining necessities and objectives
Tell us the reason why you are thinking of creating a new website or relaunching your own one. What are your expectations? What would you like to improve?
Benchmark with competitors
What do your competitors do? Do they have authoritative websites? Are they to be feared? Starting from some questions, we understand how we have to position and differentiate and we plan a strategy to outperform the competition.
Service mapping
This is a key activity to understand whether your services answer the actual searches of your clients: we will understand how to present your products or services' offer so that it is intuitive and attractive for the final user.
User personas & journey
Who is your typical consumer? We build the identikit of your potential clients, analyse how they behave and what they expect once they enter your website. Having a clear idea of the people interacting with your products and services will allow you in a second phase to customize your offer and implement more effective Marketing strategies.
SEO audit and analysis of volumes on search engines
SEO audit is a very useful analysis aimed at verifying your website quality and at comprehending where you can intervene in order to improve. Our Team will determine some fundamental aspects, such as:


the compatibility with mobile devices
your website indexing on search engines
the browsing speed
the pages presenting errors
the organic traffic.
We carry out activities designed to ensure a pleasant browsing, available on any device. We make sure that your public finds an attractive design, respecting your brand identity, without facing difficulties when looking for you on search engines and when, once inside the website, willing to perform actions.
Digital architecture
Our expert UX architects will support you in a series of activities aimed at ensuring a performing and pleasant to browse website.
UX audit
check of possible choke points such as navigation blocks or difficulties in performing actions on the website
usability and accessibility
user expectations vs user experience
legal compliance (GDPR, CCPA, etc.) (UX audit)
Wireframe
According to the most relevant contents, the topics you want to highlight and the user experience you want to enhance, we realize a Wireframe, that is a skeleton (devoid of colors and images) of the future website.
Mock-up and prototyping
Once you have approved the structure defined with the Wireframe, we add texts, images and colors until an actual model is realized: the mock-up.
The last step is the realization of a prototype, a very accurate example of what the final website will be. Unlike the previous ones, this is "browsable" since it contains links and allows to have a perception of what the final result will look like.
Information architecture
All of the activities related to content and the information organization:


analysis of keywords' volumes
texts and information's hierarchy
content design and content writing
SEO onpage through quality content
choice of URL and domain
Behind the realization of each website there are a lot of activities, here are some we can manage for you:
Implementation and launch
Possible integration settings
Implementation of HubSpot license
Content migration from other websites
Training on the CMS functions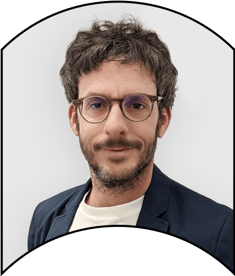 "L'evoluzione del linguaggio visivo in un'ottica più funzionale e versatile nel Digital permette di veicolare i contenuti garantendo coerenza visiva del brand."
Luciano Marx
Head of Branding