Municipal Energy Plan: finally within everyone's reach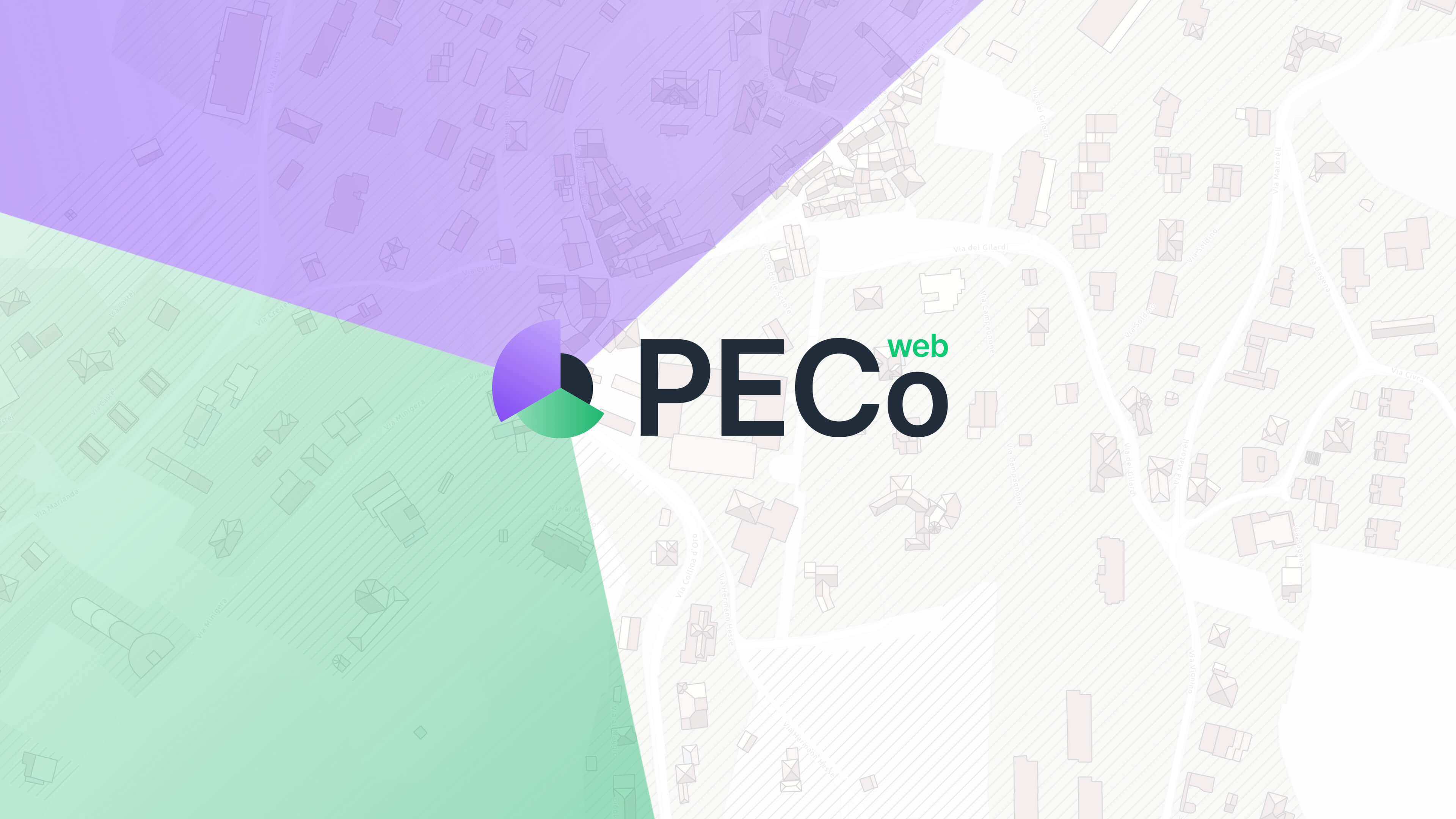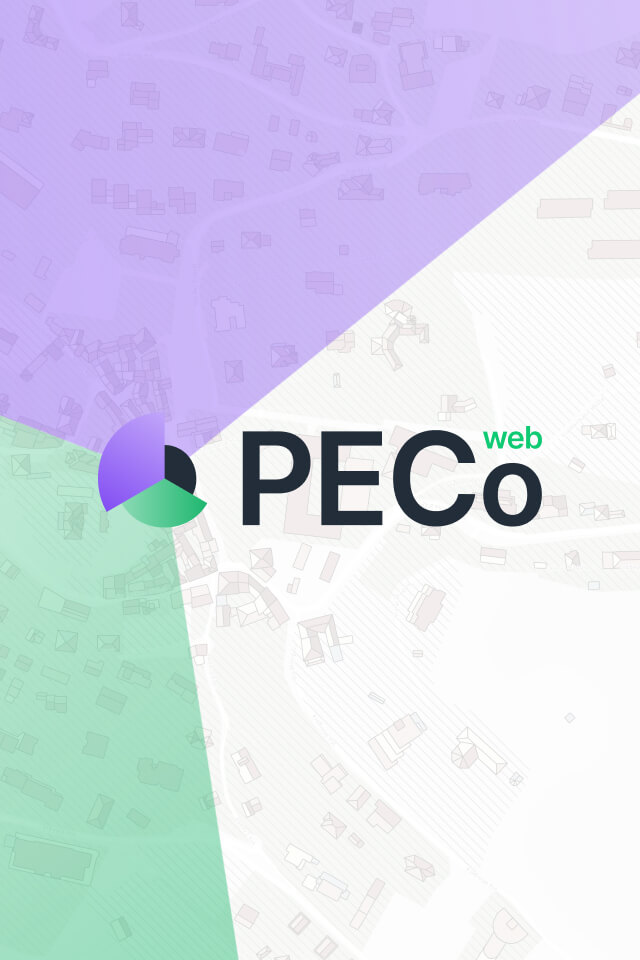 In collaboration with
IFEC Ingegneria SA
Our method
Design, Development, Communication
The idea
The Municipal Energy Plan of a city is a real "strategy" for long-term energy consumption. With IFEC Ingegneria SA, we have developed an online solution to inform citizens and municipalities about the potential for using renewable energies in their area.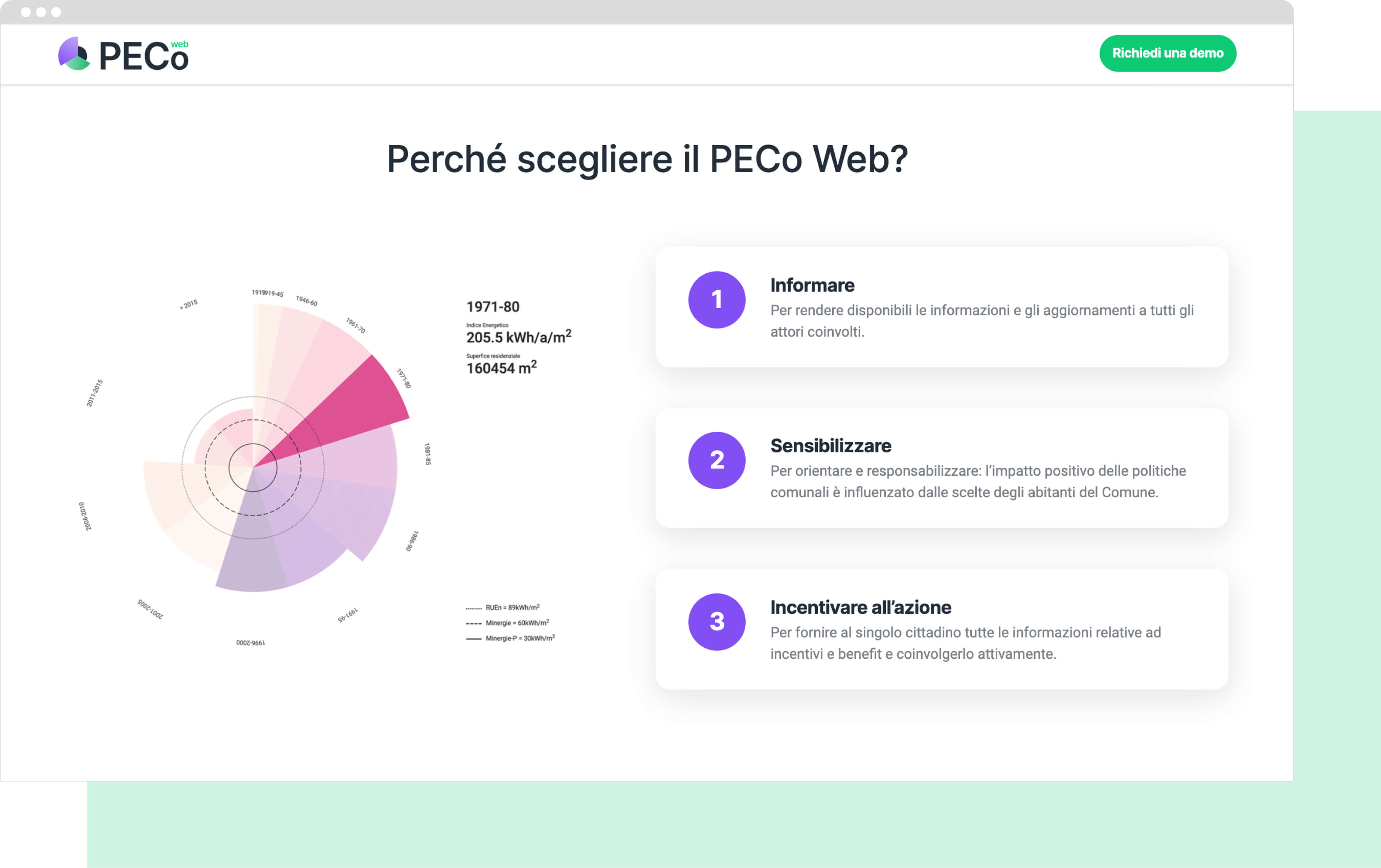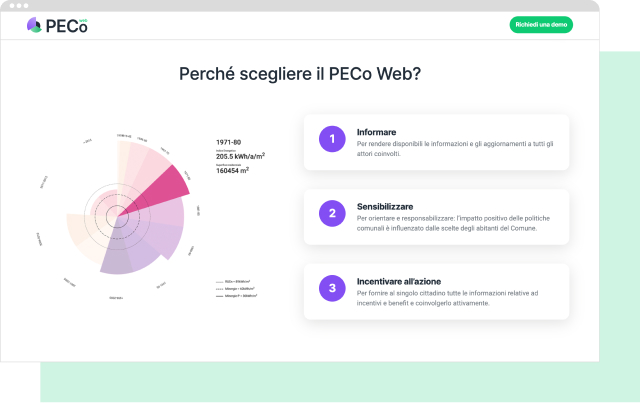 A clear and precise Landing
How do you explain a Municipal Energy Plan? How do you make it usable, understandable and clear for all citizens?
We have created a dedicated
Landing Page
with the aim of explaining to everyone (citizens, but also and above all municipalities interested in creating their own online page) which areas have the greatest potential for renewable energy use and which incentives are available to citizens who participate to the programme.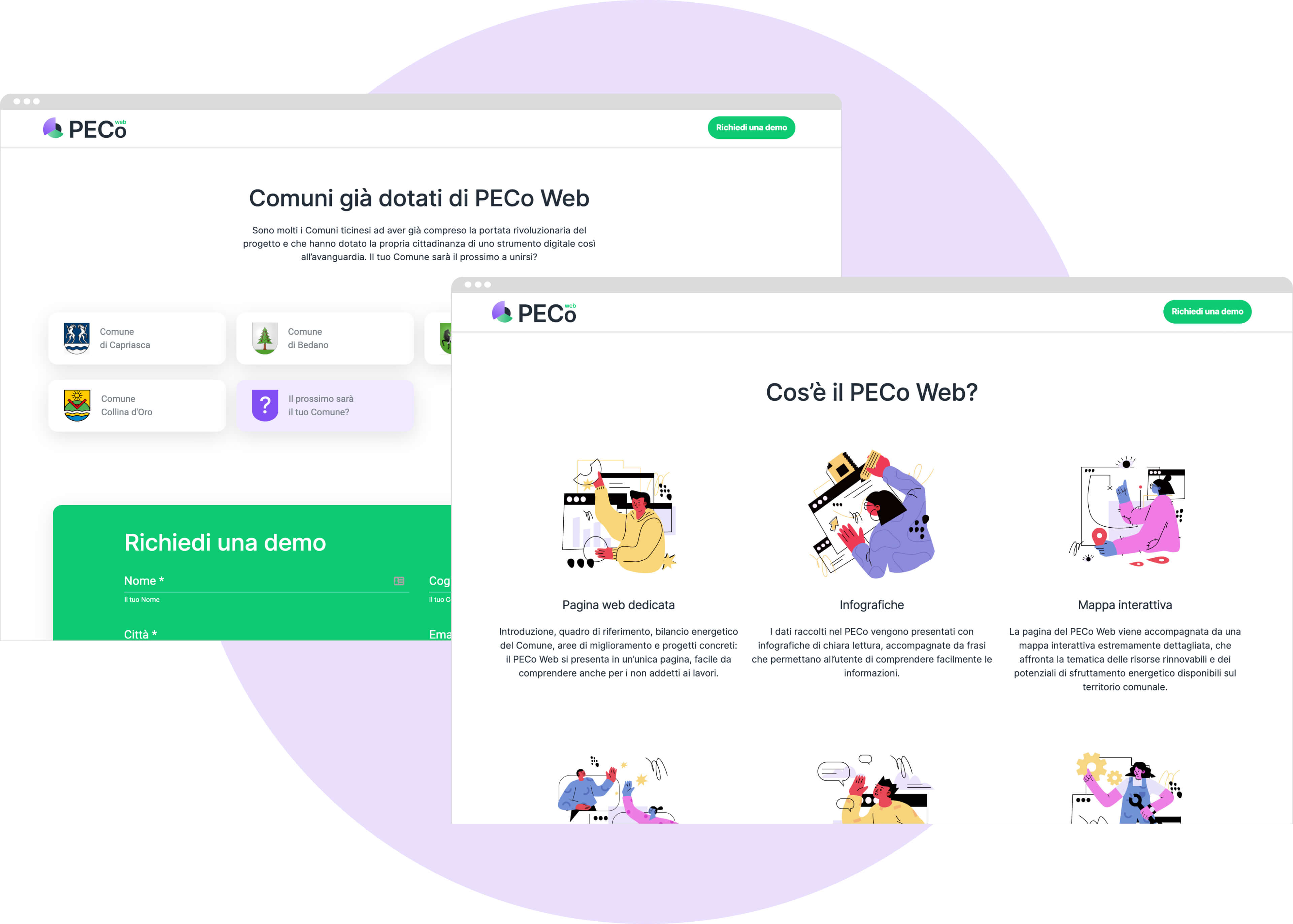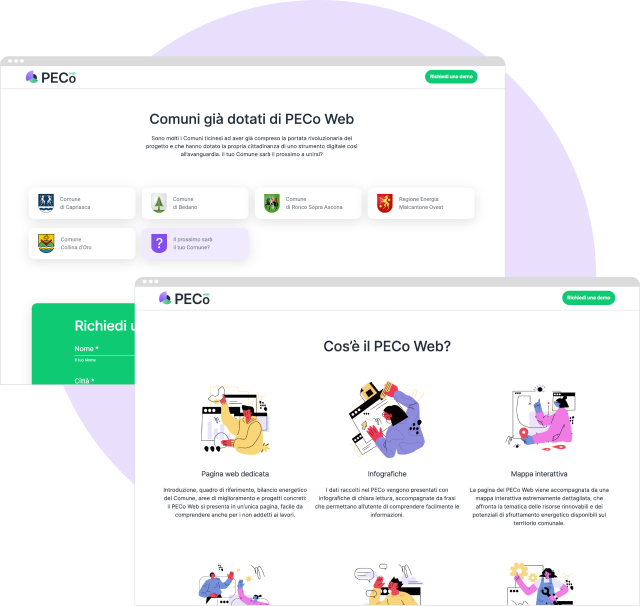 A user-friendly map
The map, created for the individual municipality, aims to simplify the reading of data from municipal energy plans and relies on simple communication and user interaction based on Gamification: the user has a real possibility to search for his or her house and analyse its energy potential.
If everyone had an interactive map available on which to quickly and transparently check the possibility of joining renewable energy, there would certainly be an increase in requests for dedicated installations.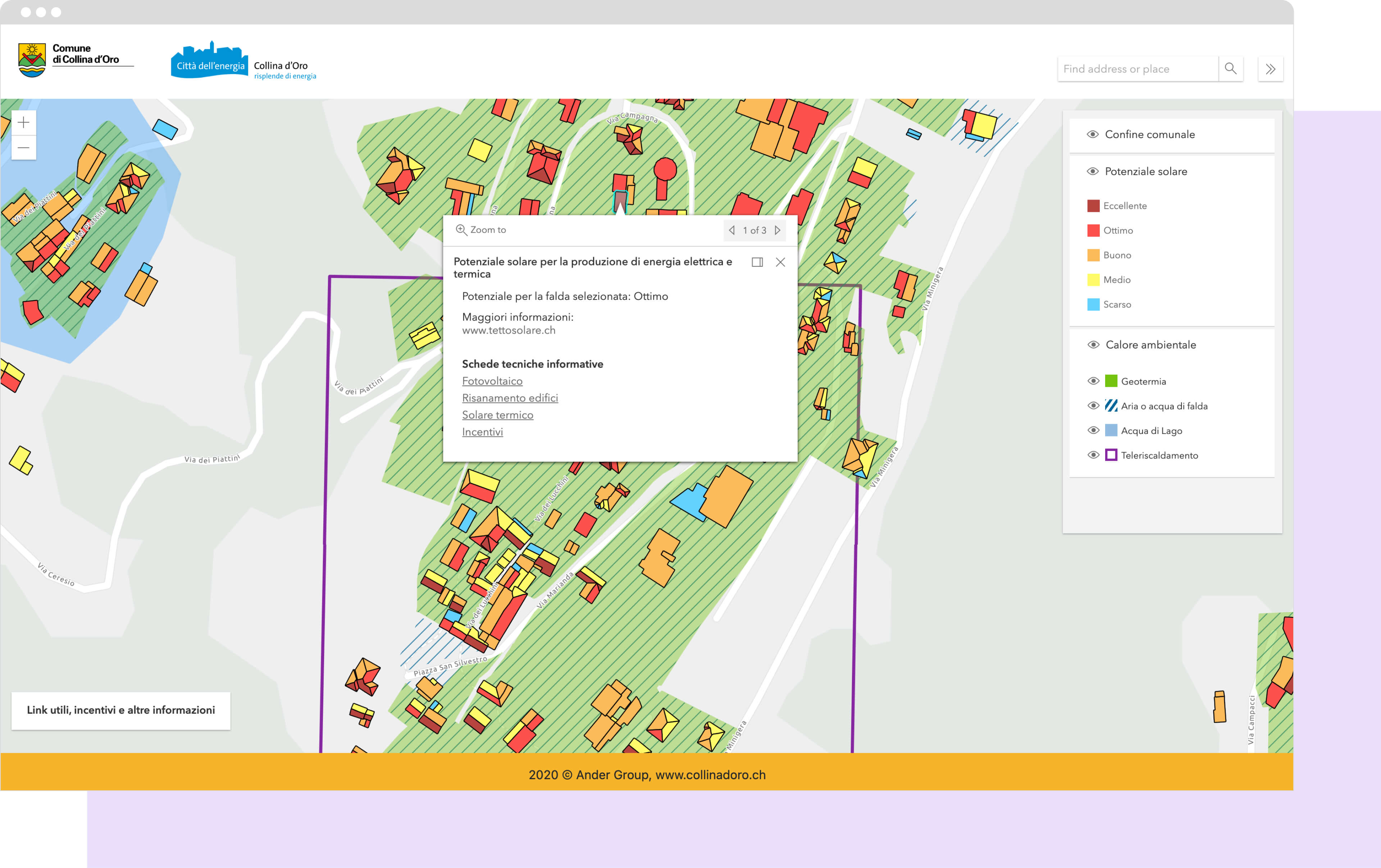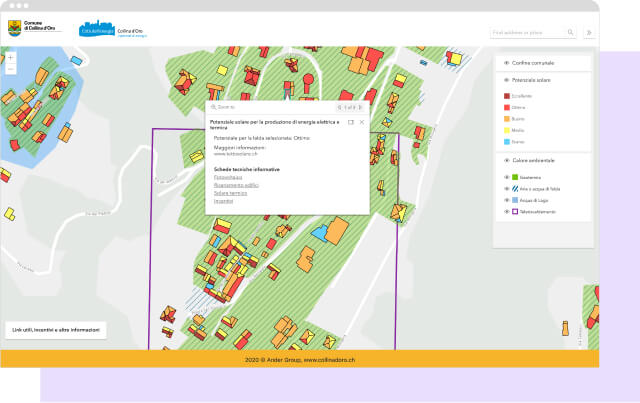 The municipalities involved
We have developed an online PECo for the municipalities of Capriasca, Bedano, Ronco Sopra Ascona and Collina d'Oro. But in the whole of Ticino there are already 25 municipalities that have joined the programme and are working on optimising renewable energies.
Our Landing Page will help all municipalities that have not yet embarked on this path to understand how useful and easy it is for the individual citizen to consult the map and the dedicated infographics.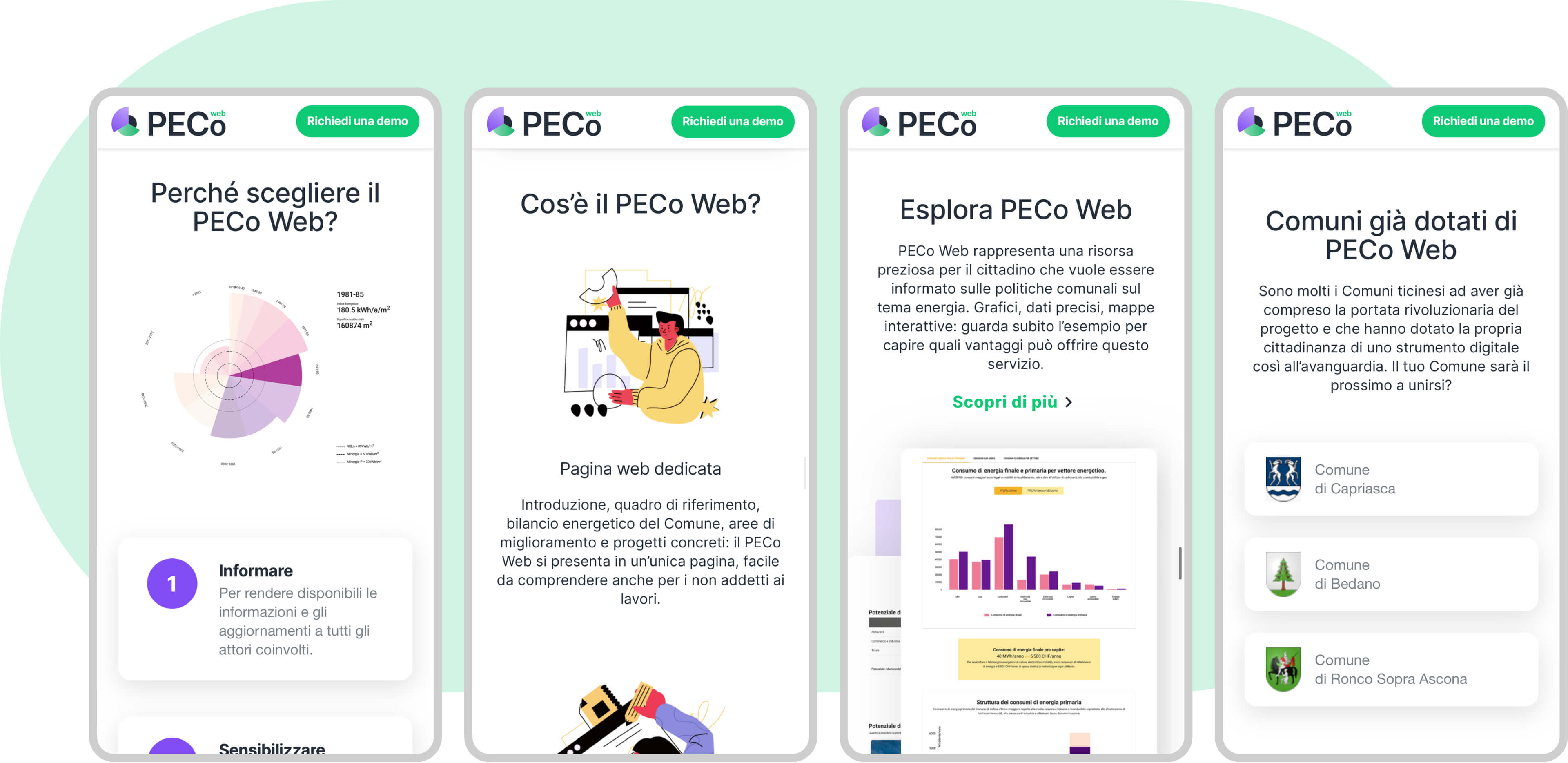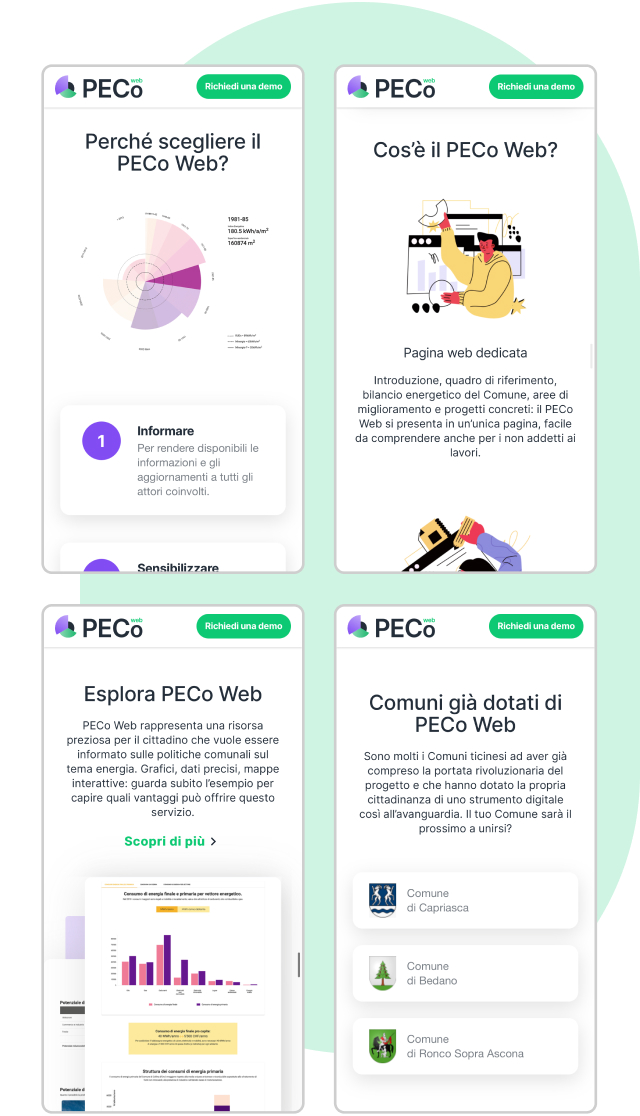 An overview of consumption
In order to better understand the targets for reducing energy consumption, it is necessary to start from past and current data. The impact of energy policies in recent years has improved considerably and will tend to increase if we are all more aware of how much we consume and how much we could consume through the use of renewable energy resources (solar panels, wind energy, lake water, etc.).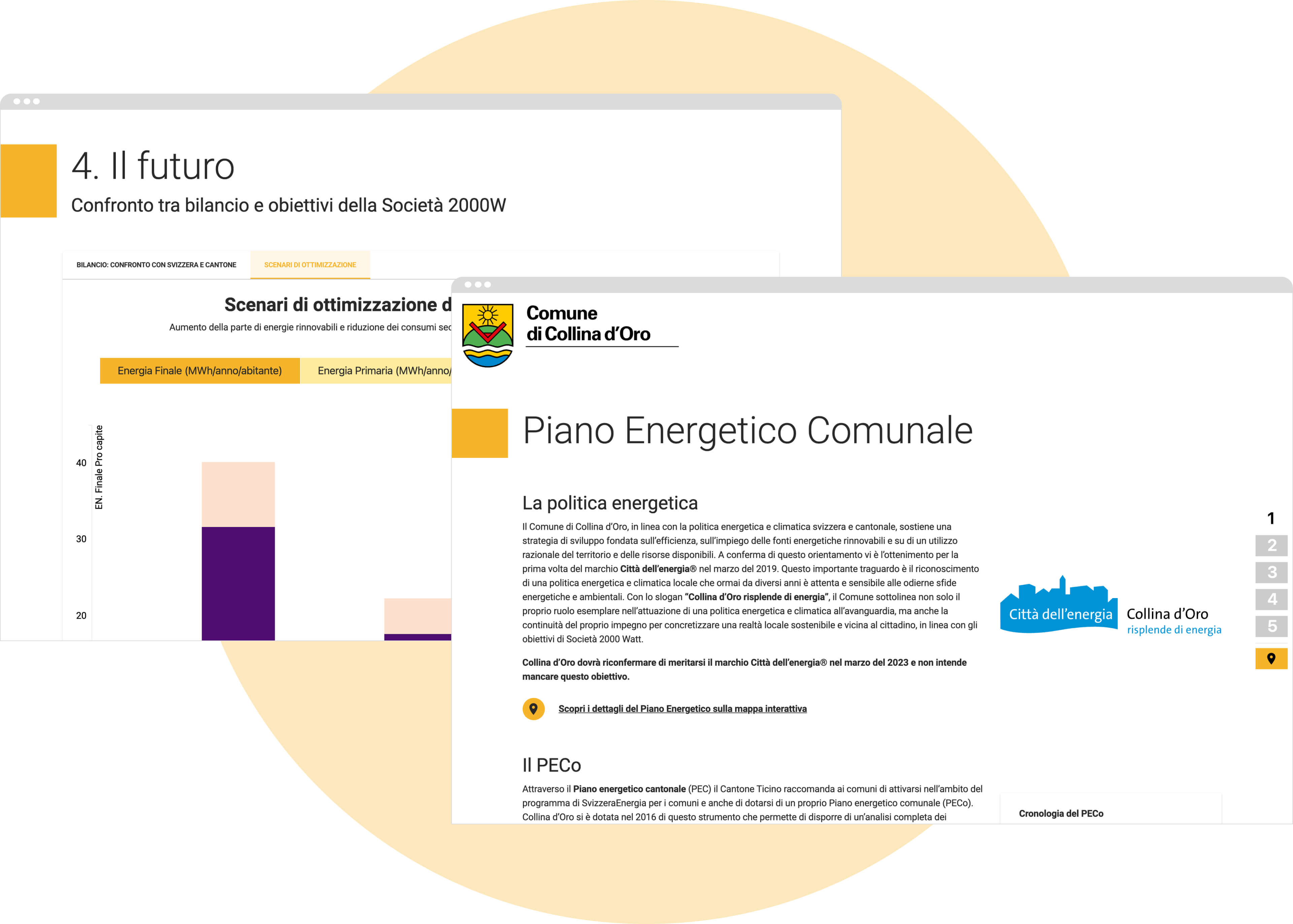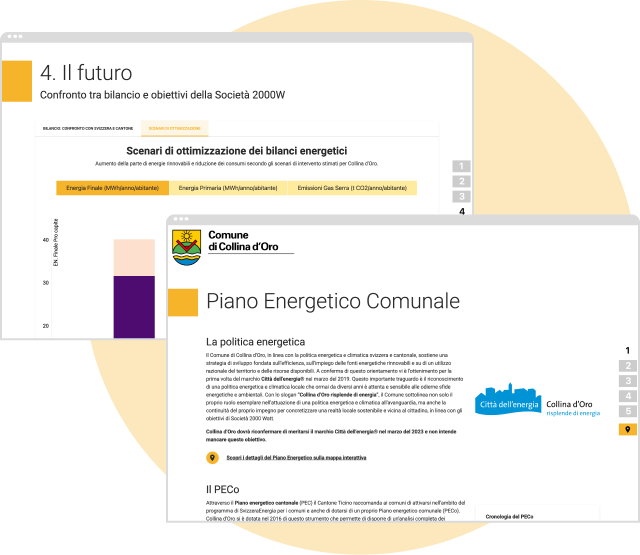 A shared responsibility
Municipal policies are influenced by the choices of the inhabitants of the same municipality. Reducing consumption and emissions is a shared responsibility between institutions and individual citizens.

Communication workers, in turn, are responsible for informing, guiding and encouraging as many people as possible to use resources wisely.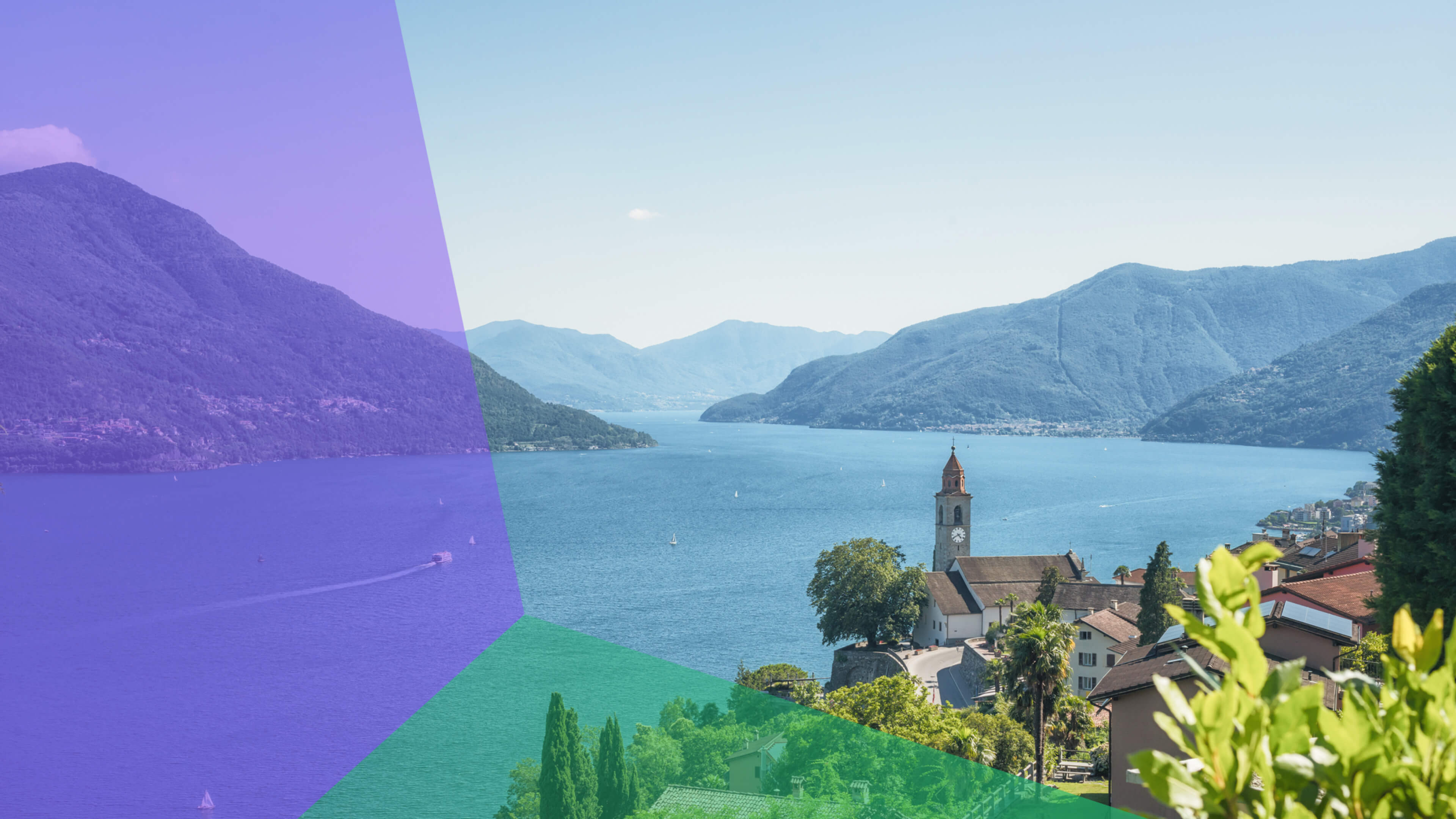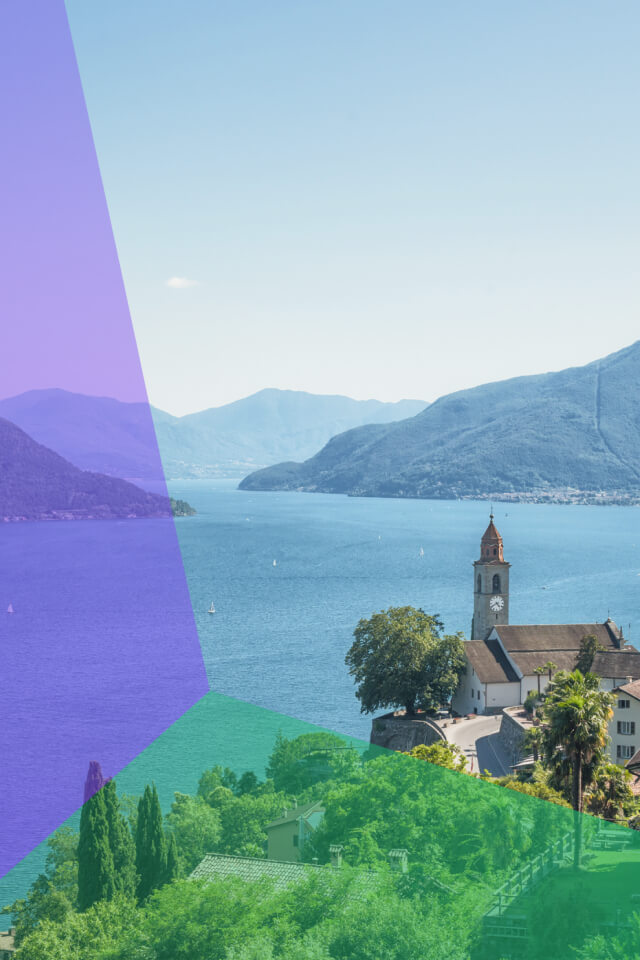 In order to reach the target of its audience, a brand needs a story to tell. We design stories